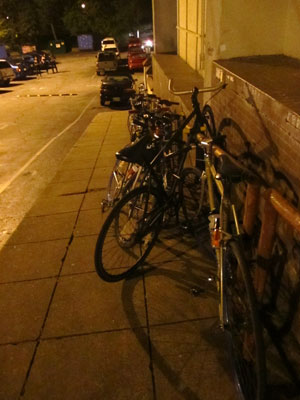 I really need to get out there and see some new music. But I've been out of town several weekends lately so when I'm given the choice of a show I know will be fantastic or taking a chance on someone I've never heard of…
So I arrive at the Star Bar parking lot to find the patio packed with fixed gear bike hipsters, their rides surrounding the building like a hedge. Apparently there was a race in town that ended at the bar, so the joint was packed with people with big calves and big messenger bags. Inside, I found some of the regulars grumbling about the crowd but I doubt the staff nor the bands minded a few more patrons.
Some of us old regulars staked out our territory close to the stage well in advance and got properly lubricated so that by the time Noot d'Noot came on we were ready to shake our groove thangs.
The band came on sans lead vocals to establish the mood, a thick soup of funk with spices ranging from afrobeat to latin to soul. And the crowd began to sway.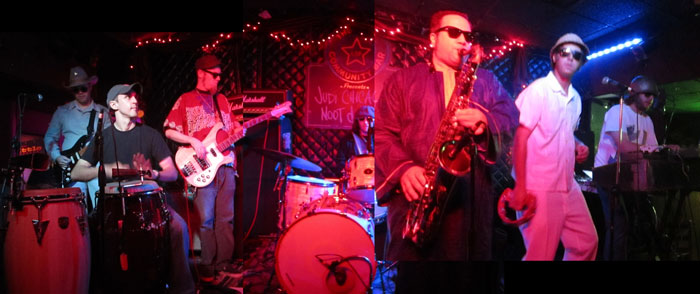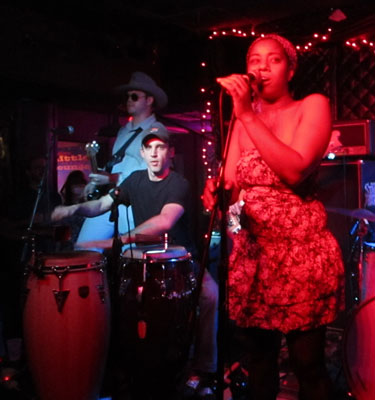 I miss the dual vocalist sound Noot d'Noot used to have. I don't know what happened to the other singer, but the lone female voice in this incarnation works well – just not as well. It's not like we danced any less. Halfway through the show, I glanced around to see degenerate CD drenched in sweat, SG and CL grinning ear to ear, and the rest of the room a mass of writhing bodies.
I'd worn a vintage suit new to my collection but a couple layers of polyester were too much. I went to the truck with the intent of just ditching the jacket, only to toss the vest, shirt and tie as well. I left a trail of steam behind as I strode back in to resume the festivities.
By the time Noot d'Noot was done, even just the t-shirt felt like too much.
DJ Gnosis spun up ecclectic and interesting selections between acts, stuff so good several people didn't stop dancing for a minute. But I needed the break to catch my breath and refuel for headliners (at least this time they played with Noot) Judi Chicago.
I can't resist another montage, even if it looks like an Andy Warhol Christmas Card.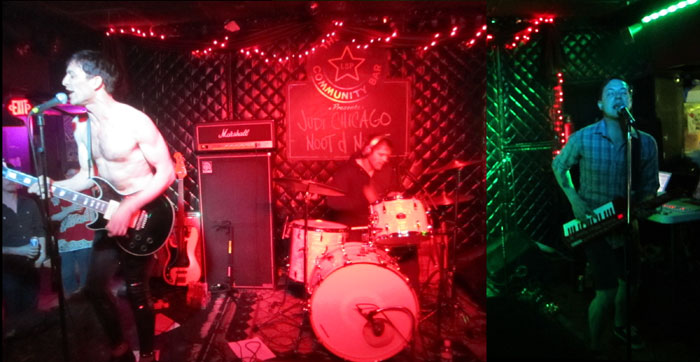 The Star Bar has installed some new LED lights and I didn't fiddle with my camera enough to capture the usual motion-blurred mess I prefer. I was too busy bluring my own motion. I wasn't the only one.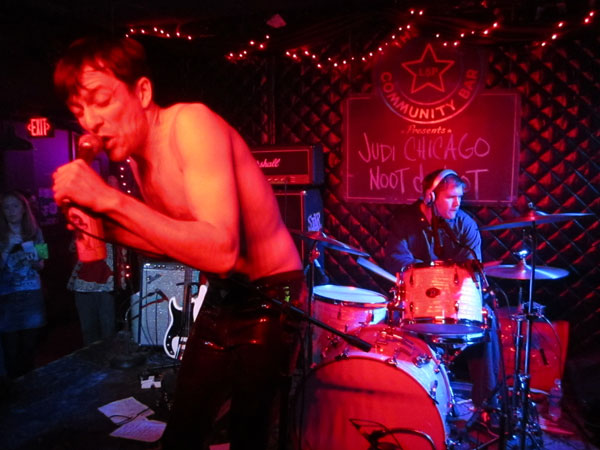 Lead singer Ben managed to channel Iggy Pop in both wardrobe and stage persona for a long set of electropop/punk, much to the delight of fans of the male form.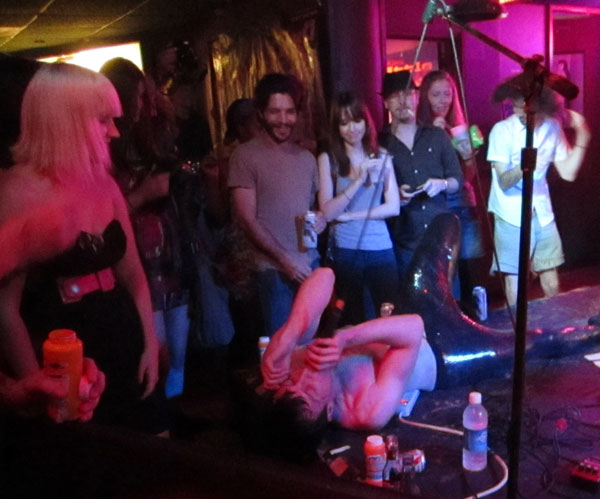 But as dramatic as Ben can be on stage, the sound is a group effort. Travis' vocals add kick and the multiple instruments and backing tracks add depth. It's a wall of hooks.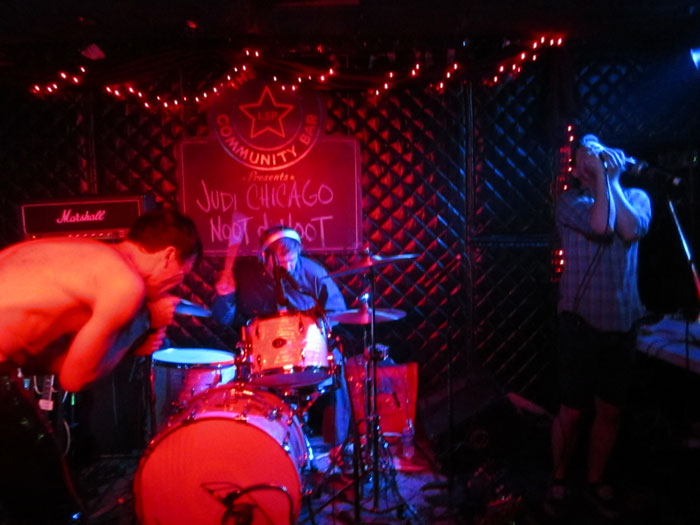 We gathered a few new and/or younger fans in our circle and tried to keep our feet while dancing on a floor slick with sweat and spilled drinks.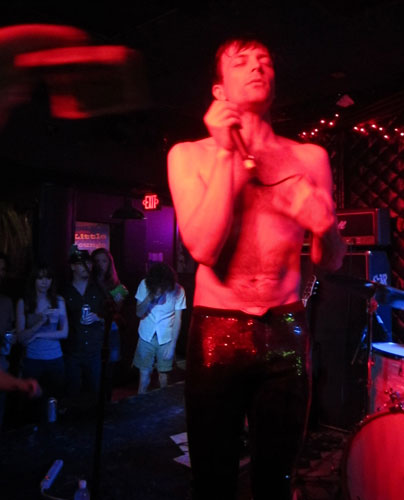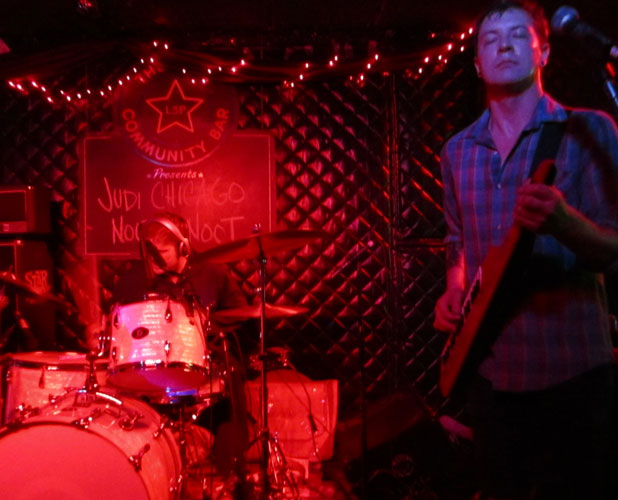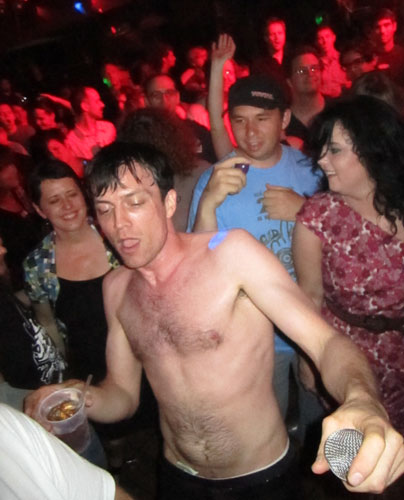 Ben came out onto the floor and made things even more slippery, but everyone passed his microphone cable overhead so he could bounce from one side of the room to the other. I got a ton of great photos even in the rare moments when I stopped dancing to dig out the camera. Please to enjoy.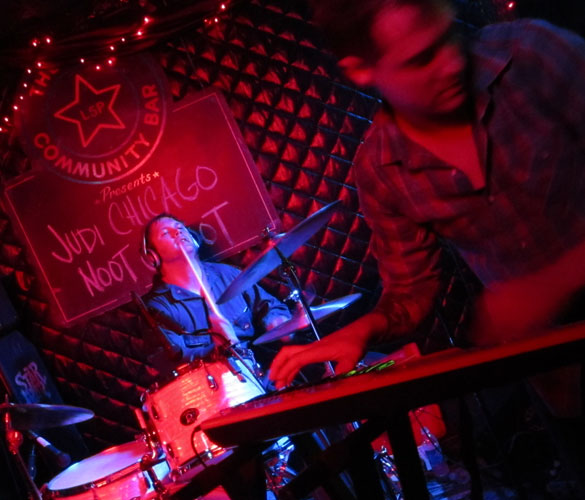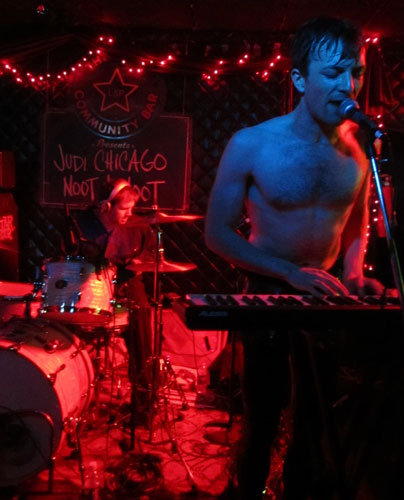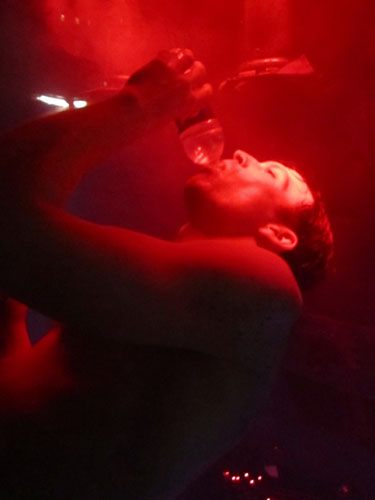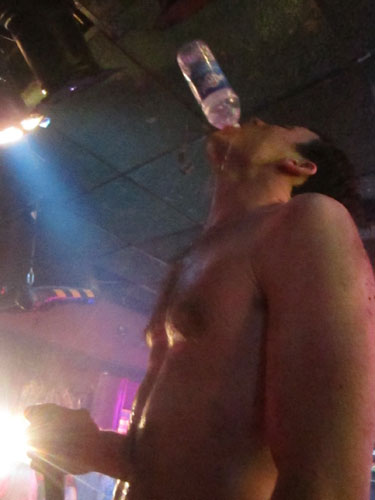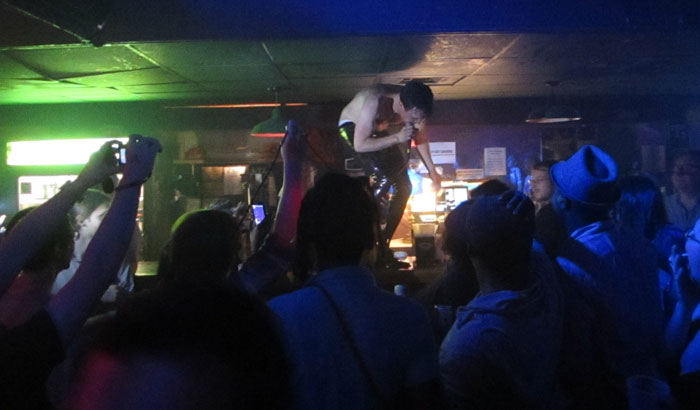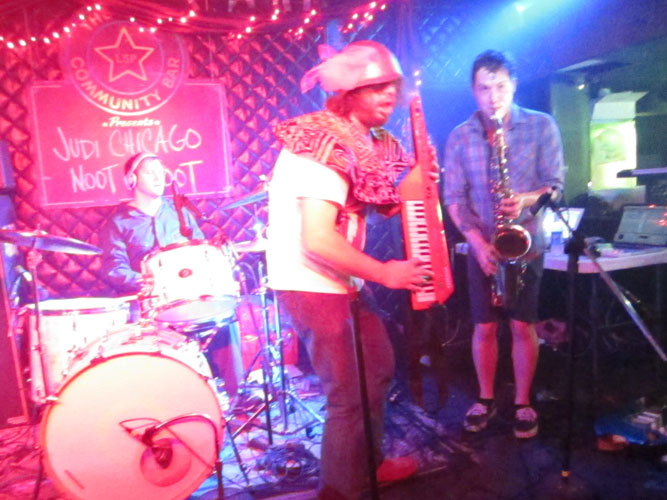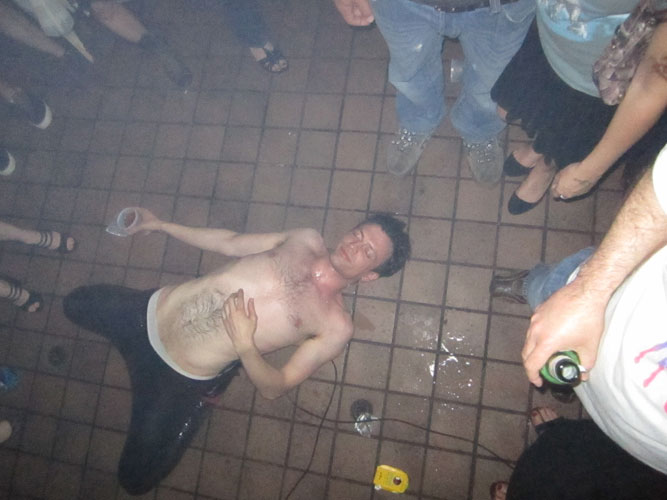 I felt the same way.