I'd seen The Pinx at some point but hadn't remembered them as being… well, badass. Sure, it's well-tilled ground, all late 60′s to early 70′s rock a la BOC, Deep Purple, The Who, but when is the last time you saw it done well, and in a venue the size of The Star Bar?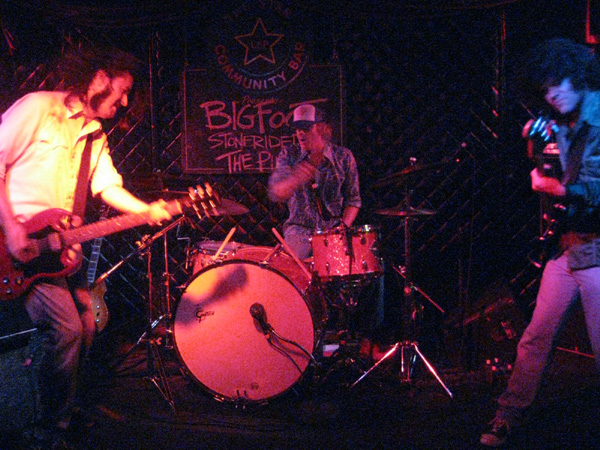 There aren't a lot of lyrics but there is a hell of a lot of instrumental fury coupled with hooks and melody. This should be the music of a retro police thriller and/or stoner comedy.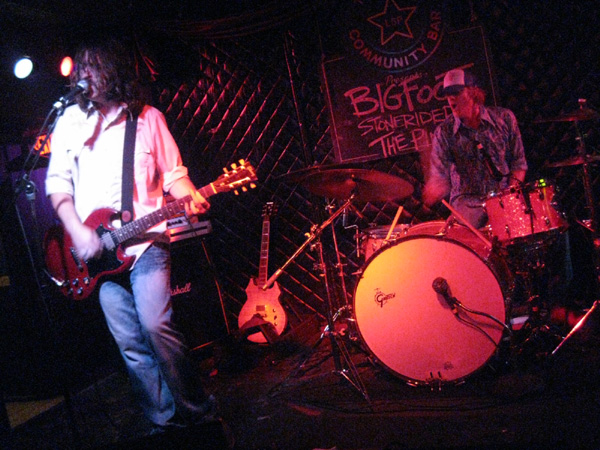 The two guys up front trade off vocal duties, but both of them thrash around like they're having the time of their lives – even as the opening band to a half empty room. Bonus points for presentation, guys.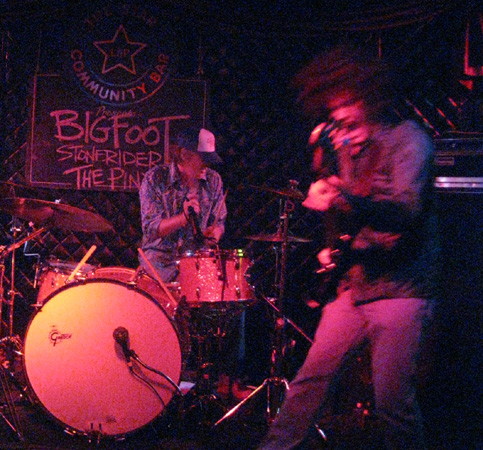 There is almost always a horde of familiar faces at The Star Bar and this night was no exception. I gave Stonerider 3 or 5 songs to impress me but they couldn't hold my interest. More 70′s sounds but on the slower, (suprise)stoner rock  end of the spectrum. A little too plodding for me, so I left them to the gaggle of young female fans and retreated downstairs to socialize.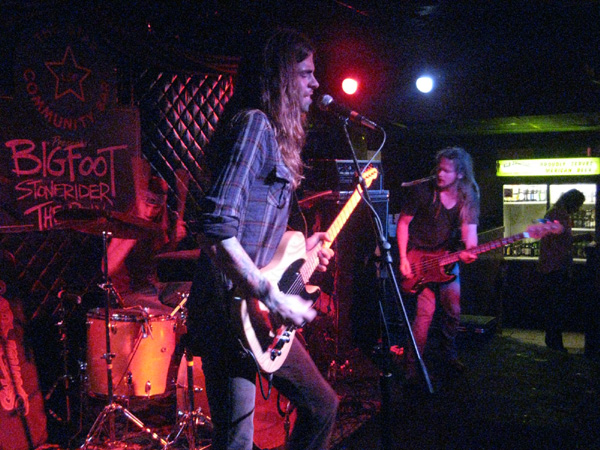 I'd missed Bigfoot during their recent appearance at the benefit for Gina, so I was happy to see this show listed, though concerned that they'd be headlining. Jet can get sloppy drunk with the best of 'em, sometimes too much so. I've seen the band with him barely able to stand and it's better when he's got more of his faculties about him. He and the rest of the band were in fine form tonight.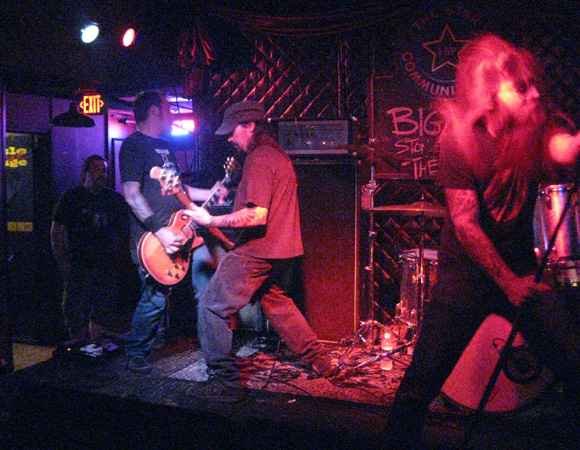 Hard rock, they used to call this. Less mathmatic than metal, more boogie – which is how I like to rock. Sure, Jim can pick precisely, even while playing with a cigarette in one hand and drinking a beer with the other, but fortunately there are chords thrown in with the individual notes, a fine mix.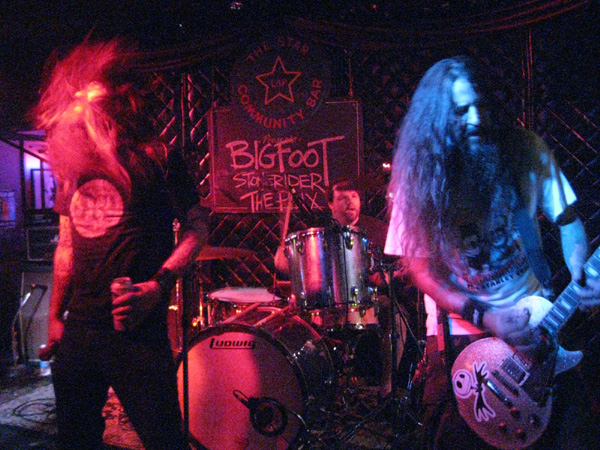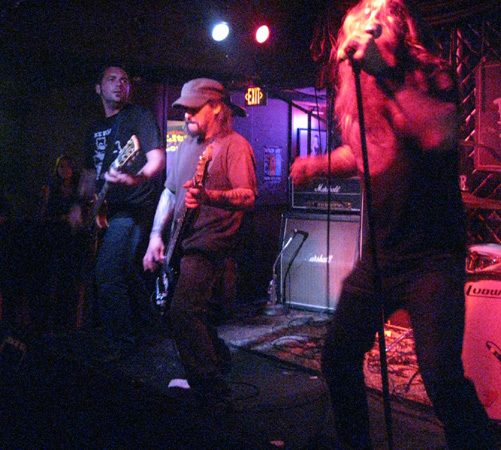 There are moments of Southern rock here and there but overall it's considerably more agressive. RAWK, you might call it. And just like The Pinx, they're obviously enjoying making the sound.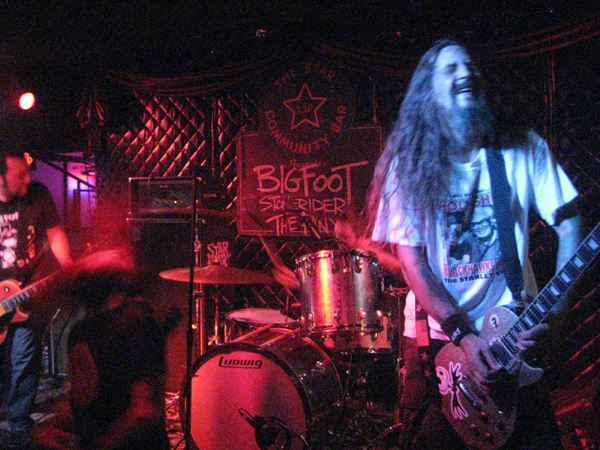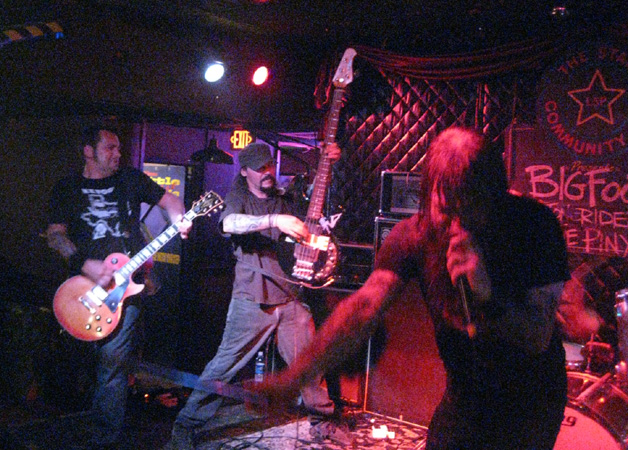 Sure, my eardrums were ringing, but that's one of the many after-effects you expect of such a show, right?
I said RIGHT?!?