In the mid- to late-90′s I started photographing bands around Atlanta using black and white 3200 film with no flash. The results are high contrast, grainy, and look terrible on a computer monitor. But rather than leave them in a box, ignored, I'm dredging them out and scanning them. When possible I'll find my old reviews from these shows and tack them on. Enjoy!
Orginal Ezine Broadcast 6/21/1998
EAR PLUGS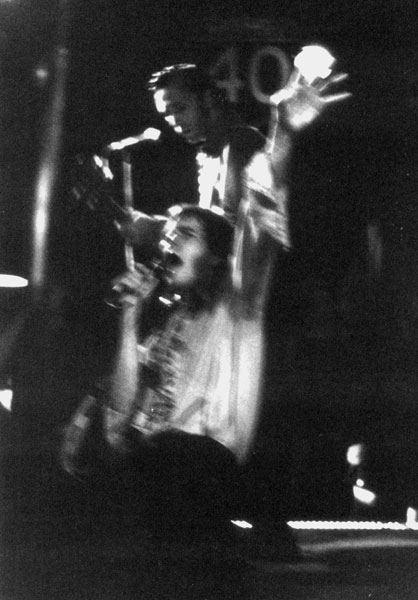 Friday we slipped into a crowded Star Bar with The Woggles already shakin' and stirrin' up the joint. They didn't even pause to promote their new CD, they just kept go-going in their usual frantic style. I'm beginning to think Manfred could make a lot of money in the aerobic home video market.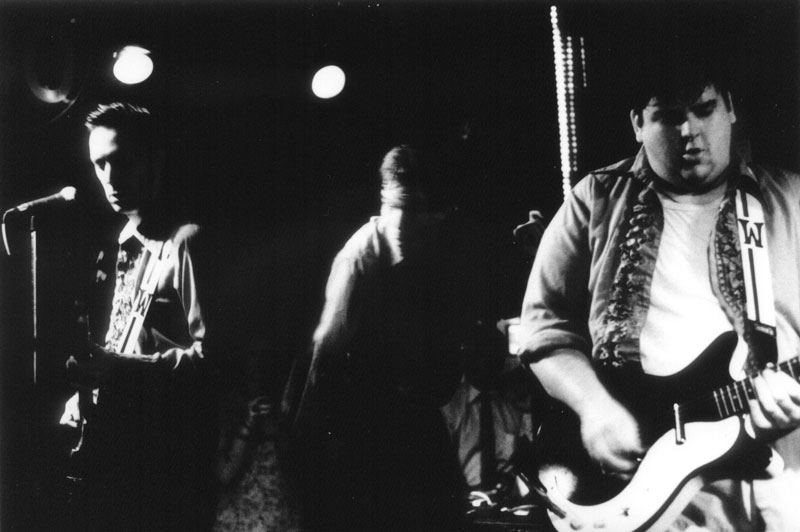 The Neanderthals followed in what has been described as Flinstones-like costumes. Definitely a page right out of history with schlockey American-style garage rock. Fun but at they couldn't compete with the youth and energy of the Woggles.
The Kaisers followed with a not-quite-a-tribute-act for early Beatles fans. They definitely got the Beat, and the style to match. (Note: 12 years later I found these photos. I'm not 100% sure it's The Kaisers, but it's a good guess.)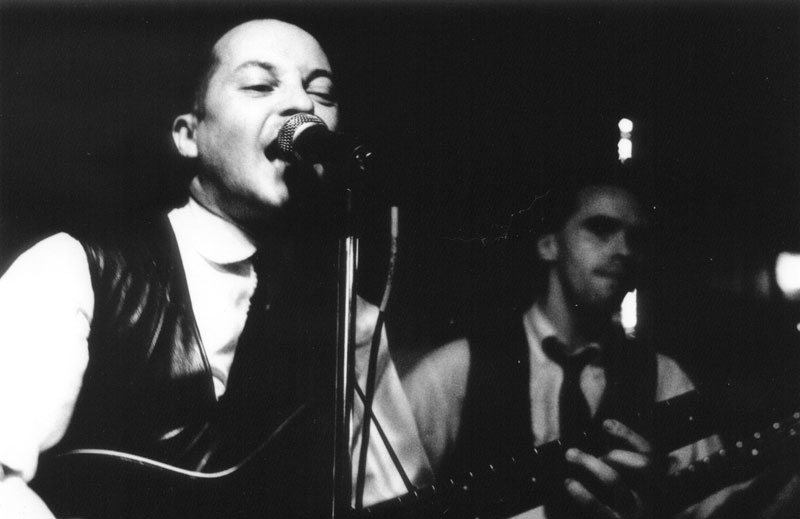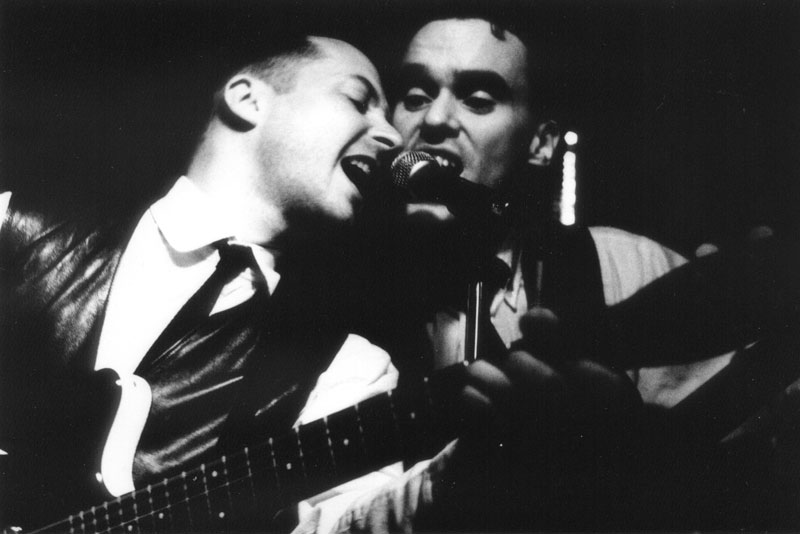 Saturday we hastily finished the invites for the July 4 – too hastily, we left off the kickoff time of 2 PM – before heading over to a big party off Northside Drive. Los Huertos were playing their loungey rock in the back yard, the beer was chilling in the side yard, and the burgers were broiling in the front yard. A who's who of local musicians milled about while Los Huertos kept the smooth tunes coming.
Catfight followed with a very casual set. If I didn't know better I'd say they were a new band that didn't have it together. However, I do know better.
The keyboardist from Los Huertos stepped up to the mic with his other band The Yeah. I thought they sounded a bit like The Who, then they followed their own tunes with a Who cover. Then I thought they sounded a bit like Cheap Trick, just before they covered a Cheap Trick tune. Nick Lowe didn't occur to me before they covered him. They were really tight for a band doing their second gig. A couple of them are also in Orange Hat.
The Penetrators brought the crowd back from the free liquor being poured down a block of ice across the street. The Penetrators were their usual perfect hang 10.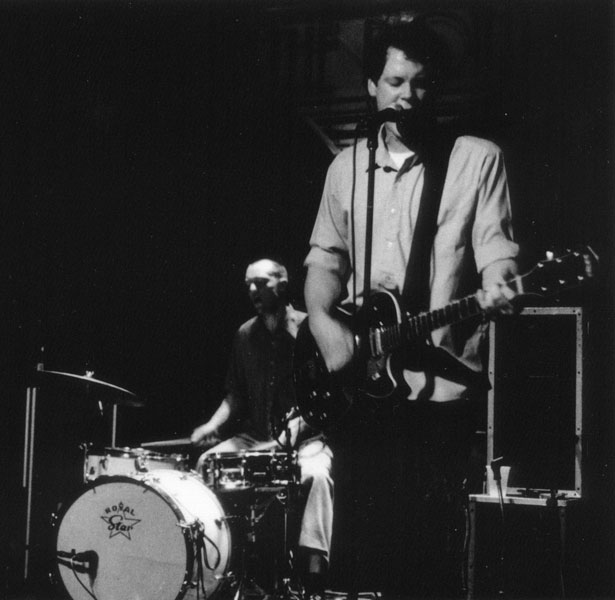 A nap and some coffee later it's off to the Point. The three-piece Titanics seem dwarfed by the big empty stage with their stripped down drum kit and minimal equipment, until they start playing and fill the entire room with their presence. After their excellent set I got the lead singer to confirm they're working on a full length recording.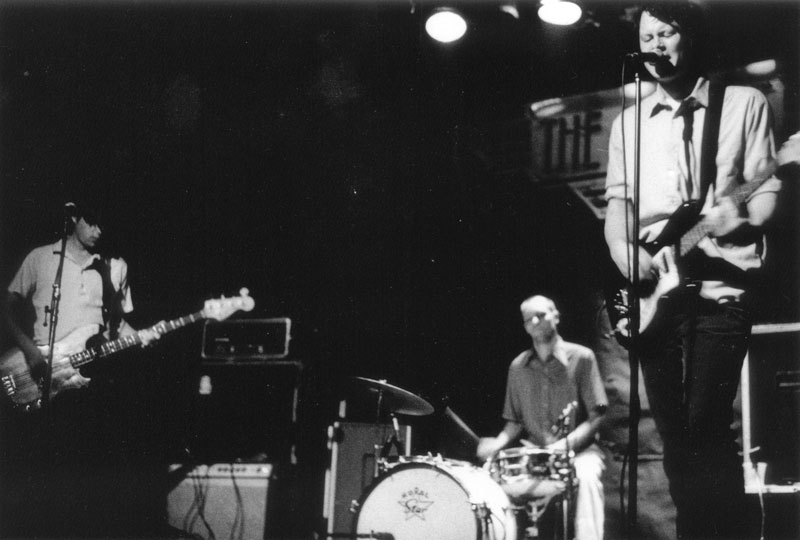 The video projector started abruptly and everyone turned their attention to "Benjamin in Same Old Bunk." About a 15 minute film with cameos by Mike Geir, Chris Verene and other local celebs with ample imagery that will insure it will never be seen by a mass market. A really nice piece of work!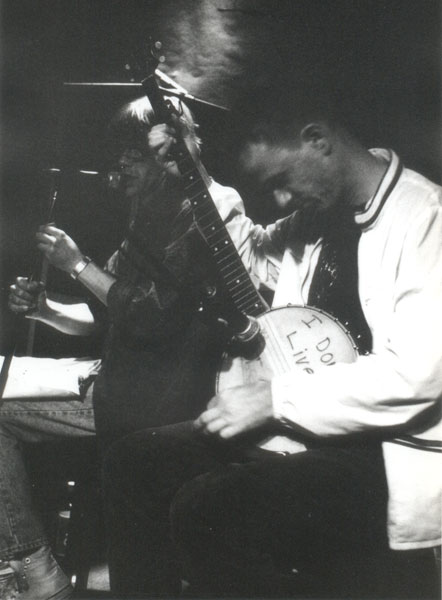 Smoke set up a line of chairs and settled in for the usual surreal set. They did a few new ones much like their old ones, but the chorus of one of them echoed my feelings about them, "I'd rather be blue over you than happy with anybody new." About halfway through the set Bill Taft put down his trumpet and picked up a banjo with the words "I don't live today" written on it's face in red magic marker, the word "today" faded to almost illegible. Sitting next to Benjamin, it made for sad foreshadowing. When folks at the party earlier had asked what I was doing that night I mentioned Smoke and without exception they'd reply "Benjamin's still alive?" Yeah, the AIDS, the drugs, and the rock n roll hasn't killed him yet, though he was killed by Mike Geir in the little film they showed before the set. It's a good thing I don't believe in omens…