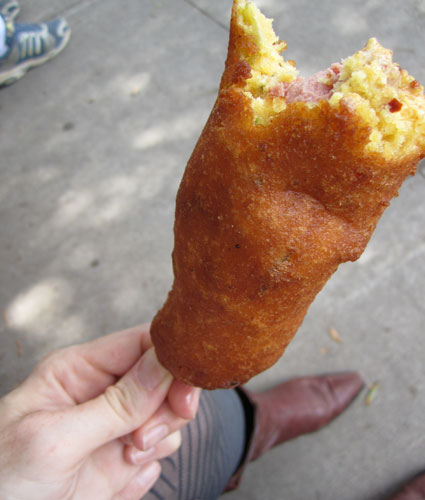 The Strut has become my favorite neighborhood festival. Other festivals are too crowded, too hot, too big and yet too little going on. The Strut is just right for my limited attention span and ever decreasing abilities to take the heat. Not to mention several of my favorite bars are smack in the middle of the thing, so when I get tired, thirsty and/or hungry I don't have to pay $6 for 4 ounces of lukewarm Bud light. And the two best corndog chefs ever (Palookaville and Amanda Corndog)? Fantastic.
We arrived as the parade stalled on Glenwood. Rather that wait for things to get moving again, we trekked up the block to get She Who Shall Not Be Named her first ever corndog. I figured having Scottish parents meant she'd had everything that could be fried and put on a stick at some point, but no, corndogs were a blank spot on her culinary resumé.
There were a ton of acts on several stages to choose from but we spent much of the day socializing with friends and relaxing in the shade. We caught most of Guyliner's set – kind of punk/disco stuff, upbeat and entertaining if not new or important.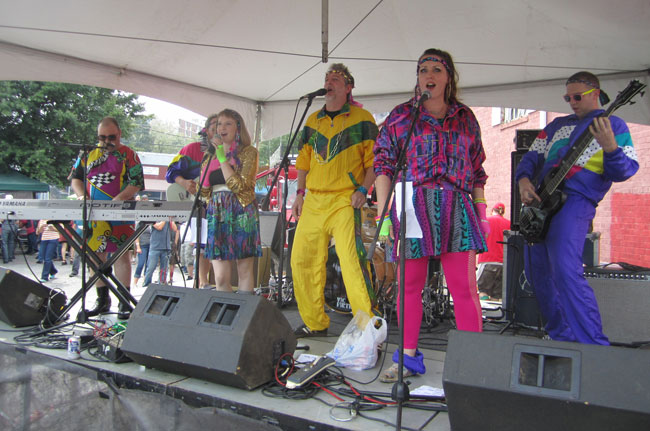 Eventually we found the back lot where the OPA Circus folks were doing various sideshow and acrobatic acts, occasionally involving fire. Their live accompanyment makes the show for me.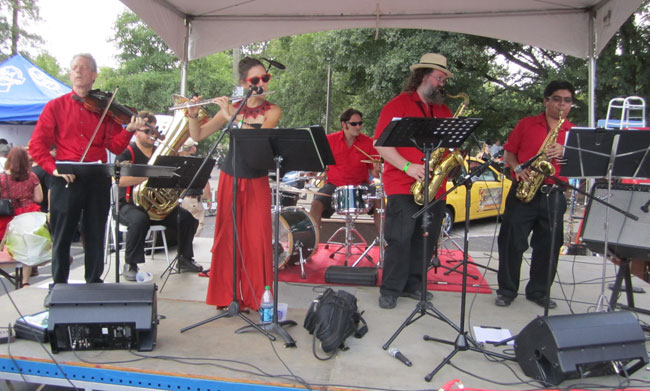 Almost everywhere you looked, something was going on. Improvised rapping about the Strut to banjo and tuba? Why not?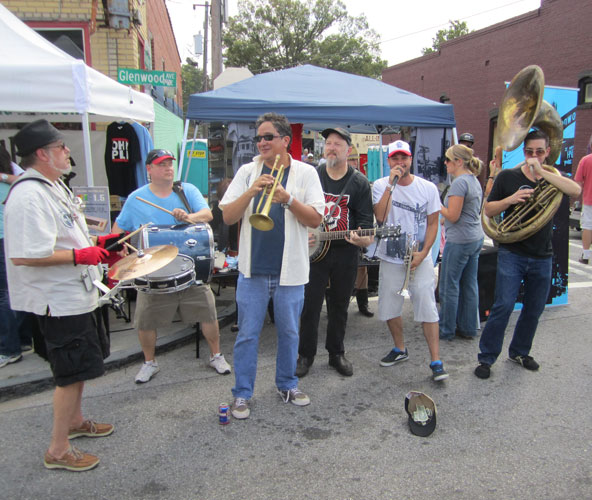 The sun set behind the corndog truck and Lucy Dreams, perfect for their airy noise rock.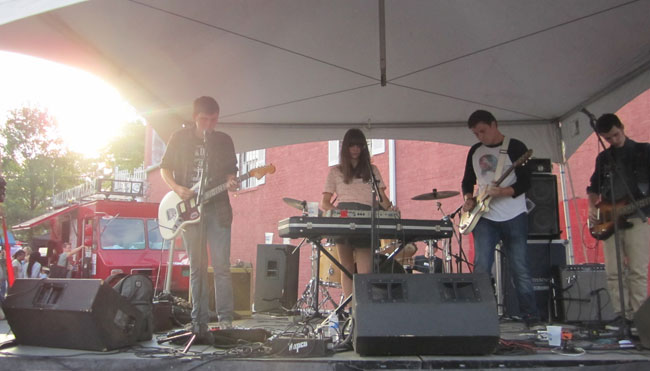 We lurked on the patio at 529 until it was time for The Earl's shows to begin. Unfortunately, with everyone spending all day at the festival, almost nobody had the gusto to make it to the show. Baby Baby played to a horde of photographers in an empty room. I wasn't sure if they were part of the Whynatte promo team or some effort on the band/label's part to get some good photos but there were more guys shooting pictures than there were playing instruments.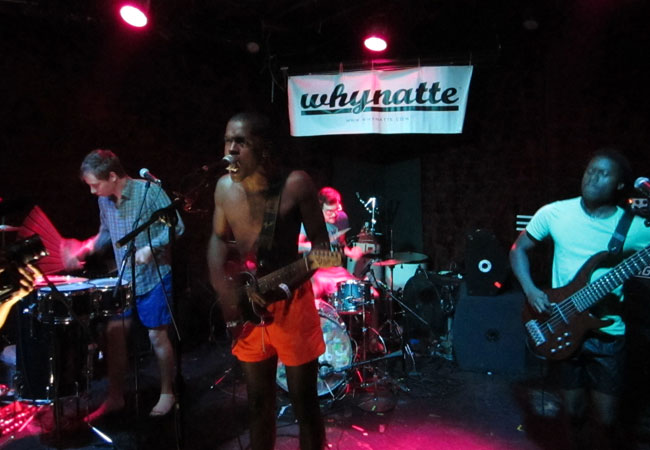 Baby Baby put on a great show, either for the cameras or just because they love what they do. I love it too. Percussive, bouncy rock that makes me smile even when the songs are about heartbreak.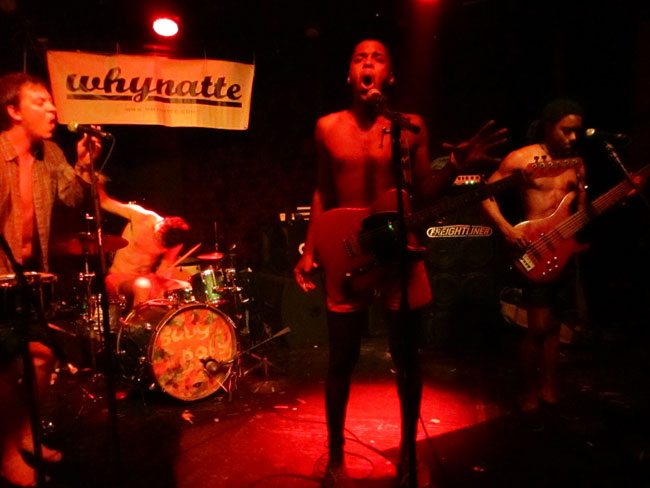 I'd planned on catching Hotchacha at 529 as well but after 10 hours of the Strut I, too, had run out of steam. There aren't many events of any sort that can hold my attention for that long, much less outlast my ability to go on. Thanks, EAV Strut!