After a lot of discussion in both my circle of friends and She Who Shall Not Be Named's gang, SWSNBN and I opted for the Star Bar for our New Year's celebration. There were a ton of options but simplicity and a good number of my people all in one place won out. After a relatively quick bite at the Yacht Club, we trekked up the hill and found the Star Bar mostly empty before the bands went on. We lurked downstairs for a couple of drinks before the first act went on. By the time Gun Party came on, the place had filled up a bit.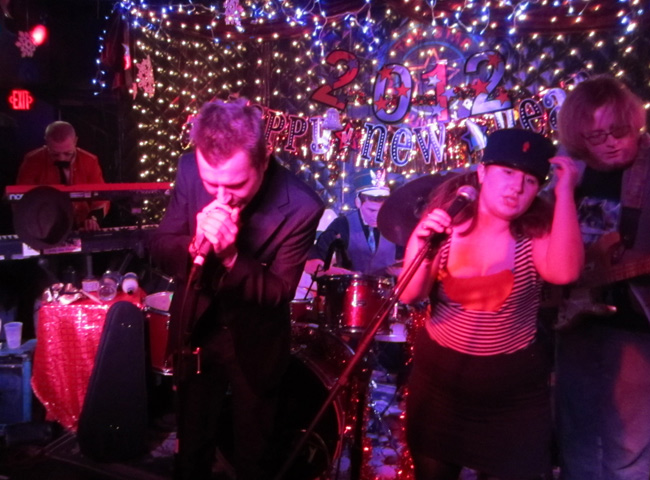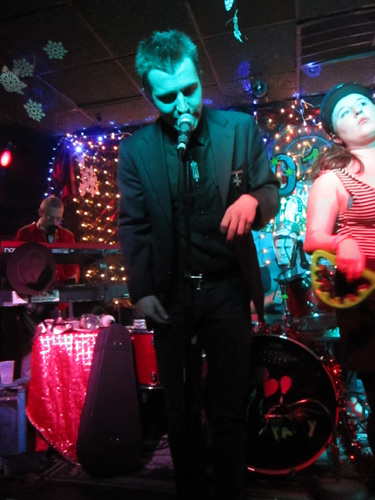 Gun Party do some hard-driving sort of late-80′s/early-90′s Sisters of Mercy-influenced rock, but with considerably less synthetic sounds. They made for a weird opening act. You might expect a bit less anger and intensity, particularly on such a festive occasion, but I enjoyed it. Having a guy/girl combo on vocals is always a plus for me.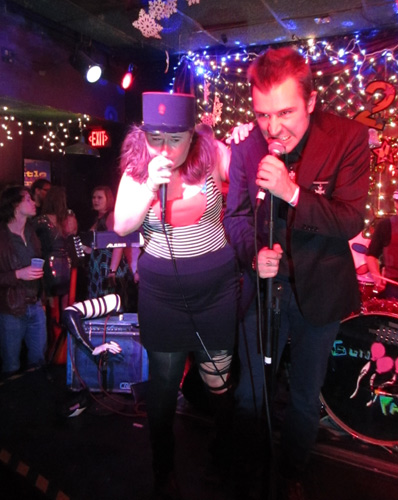 They let the drummer do a single number, then switched back to their usual lineup.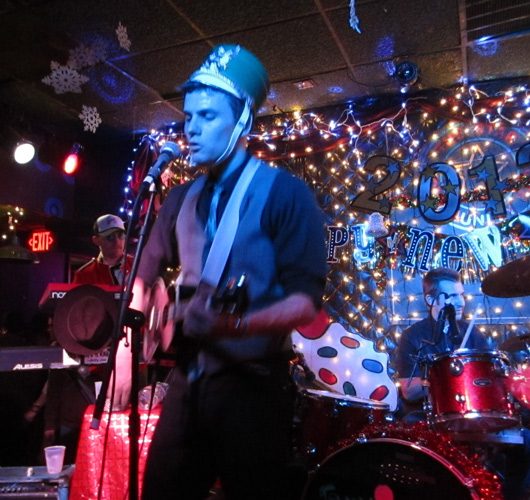 Downstairs, Carnivores were setting up. I used to really like that band but the last time or two I've seen them they bored me with their new material. Too atmospheric and not enough punch for my tastes (Selmanaires, anyone?) but I wanted to give them another try. Alas, the crowd downstairs was too packed to tolerate and Coathangers were about ready to go on at the same time, so I retreated upstairs to find that room just as packed as downstairs. Ah well.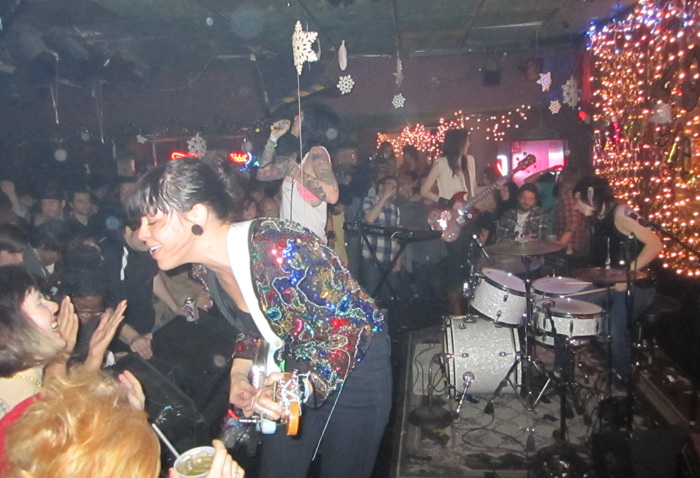 I danced around to their punky, noisy garage pop until I needed another drink. All bars were mobbed but I'd tipped well downstairs so I figured it was my best bet. I didn't want to miss out on the traditional round of kisses at midnight but my phone said 11:53 – no problem.
I waited and waited and waited on the bartender's attention but looked at my phone – 11:53, no problem.
Waited, waited, waited – phone says 11:53. Wait, what? Suddenly everyone around me is counting down, "10! 9! 8!" I'm guessing the phone was locked up or wasn't updating in the Star Bar basement. The bartender finally noticed me at almost exactly midnight and I hustled back upstairs for belated well-wishing, and the continued rocking and rolling.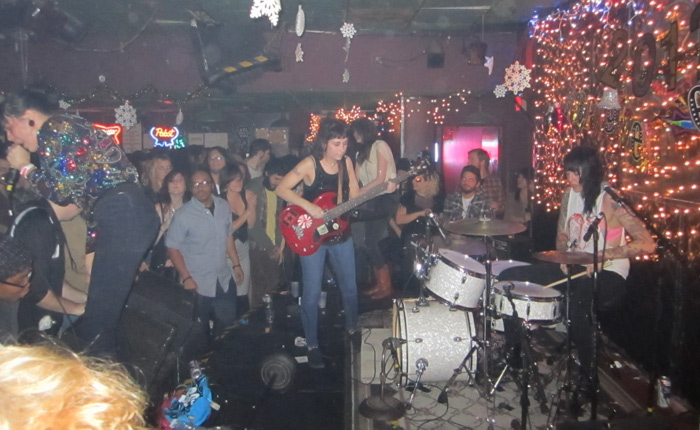 The Coathangers swapped lineups a few times until the big finish. Between acts, half the patrons left – amateurs, obviously there just to toast midnight then flee to their homes. Their loss. Noot d'Noot came to rock the house.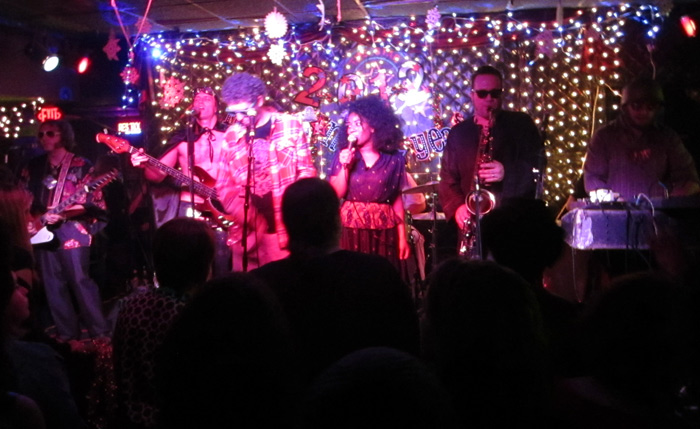 Alas, I was too busy dancing and having fun to get any better photos than this.
Eventually I, too, had to retreat with some of my troops. Out on the sidewalk, Snoop Dogg wished us well.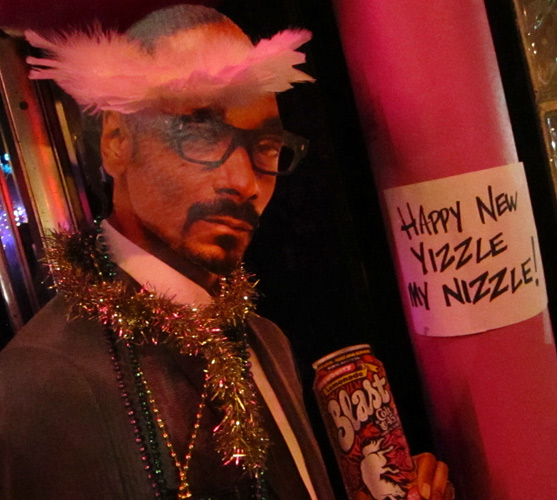 And we piled into a gypsy cab and made our way home.
I hope everyone has as good a 2012 as I've had a 2011. My only resolution is to do more Degenerate Press stuff – music, travel, food and such. See you out there!