I somehow missed Olivia Tremor Control back in the day. I was probably broke and only going to shows for which I'd won tickets on 88.5. Or maybe they were too arty and intellectual for what I was into at the time. I considered going, but then heard it had almost sold out. I was more in the mood to jump around than I stand in a packed room and play attention to something moody and subtle, so I dropped She Who Will Not Be Named off at The Earl with a friend so they could catch OTC, then took myself to the Star Bar.
With The Earl sold out, a packed house at Variety for Kingsized, and the plethora of other shows around town, I feared nobody would be in attendance for the increasingly rare appearance of Judi Chicago. The bar was nearly empty when I arrived, but eventually a few folks trickled in. A DJ, who I recognized from behind the bar at Church, spun up some fun tunes but degenerate CD and I socialized downstairs, waiting on things to get going. I peeked upstairs to find that the DJ had given way to a hip hop act, Social Studies, already on their final number by the time I realized they'd gone on. I didn't even have time to get a decent picture before they were done, but it didn't sound like I had missed anything. The growing crowd, however, applauded in appreciation so someone out there liked it.
Next up, The Clap. Even before I spotted one of the members of The Black Lips, I thought, "This band could open for The Black Lips." It has a similar, low fi garage sound with jangly guitar and echoing vocals. In fact, a bit too much echo in the vocals. At some point I would like to make out a word or two. But effects aside, I enjoyed their set.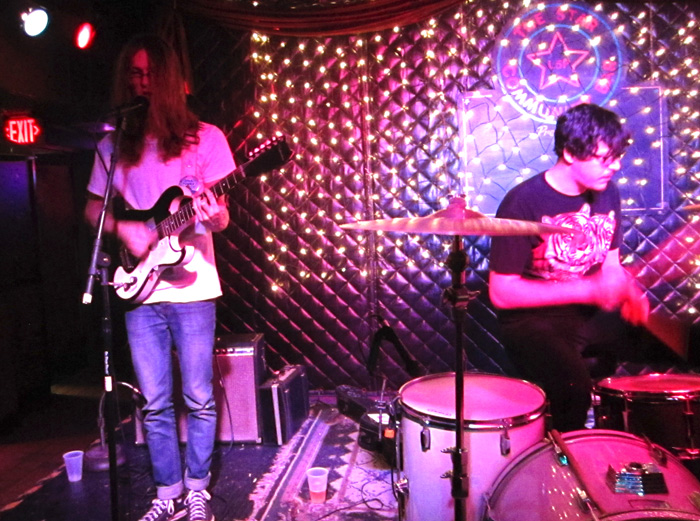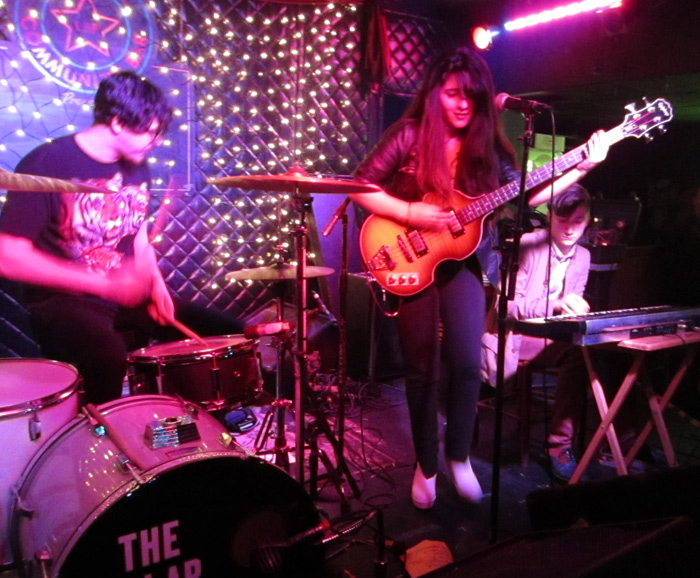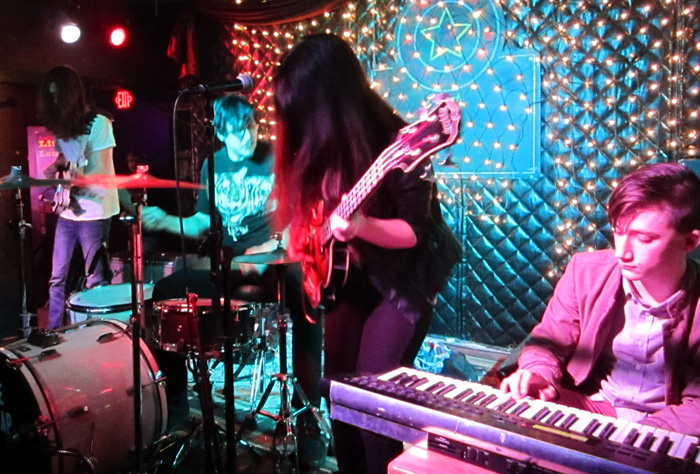 (Seriously, keyboardist guy – smile. Move around. It's supposed to be a rock show.)
Another reason I considered going to OTC instead of Judi Chicago was that I've reviewed Judi more than a few times. But damn if I don't enjoy their show every time. They kicked off with an energetic number, dressed in marching band uniforms, then launched directly into orbit. The polyester proved to be too much for the guys even before they were done with the opener.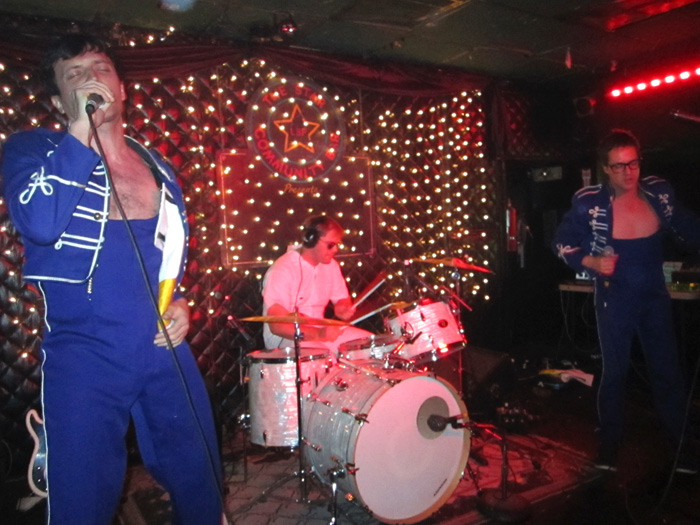 I danced through the whole set, stopping only to snap the occasional (shitty) photo.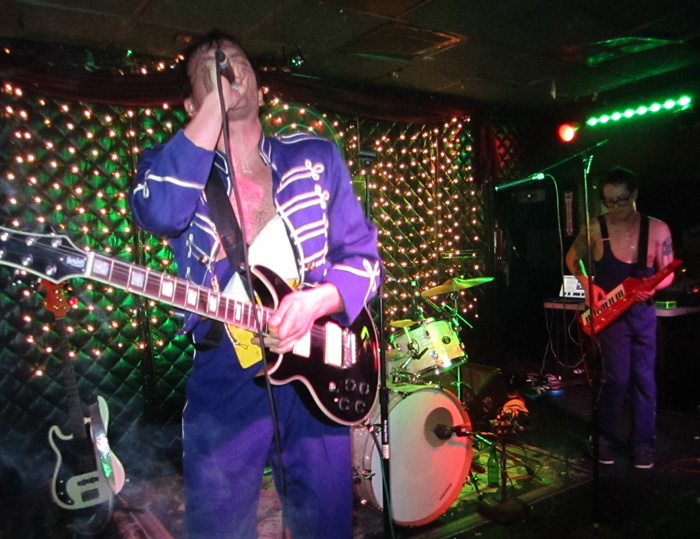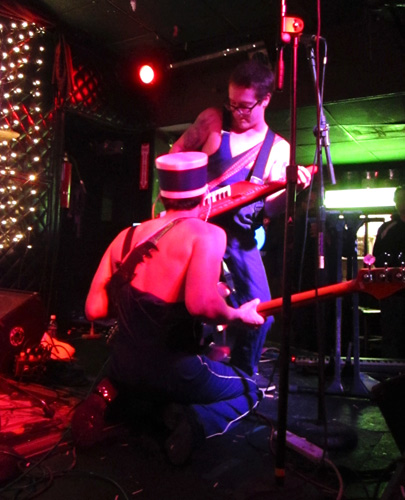 The guys reenact a Bowie moment with keytar.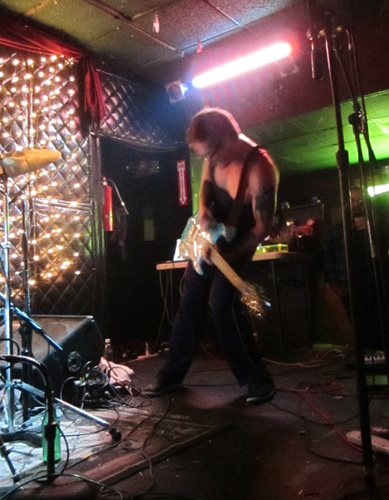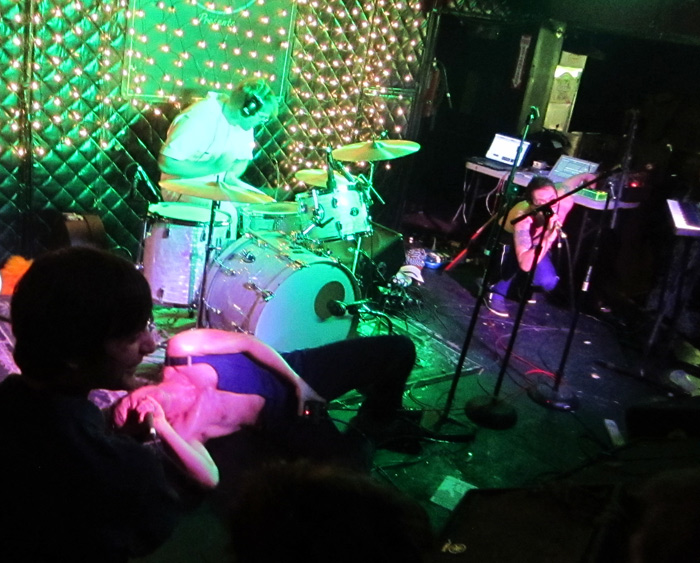 That's pretty much how I felt by the end of the show. I sent a text to SWSNBN to see if she needed a ride from The Earl, only to find she was already home in bed.
Maybe next time, Olivia Tremor Control!