There were more festivals than we could even keep track of last weekend. We biked around the west side and passed two or three events we hadn't even heard about. Tunes from the Tombs, East Atlanta Beer Fest, and Estoriafest all competed for my attention but we had domestic duties to attend to and had to prioritize. I ended up at Estoriafest in the evening.
Small Reactions got on stage just as I arrived. They look to be about the same age as just-out-of-high-schoolers Lucy Dreams and share that act's penchant for retro sounds. Small Reactions reaches a bit further back, with moments of Joy Division and Echo and the Bunnymen but with far less melancholy.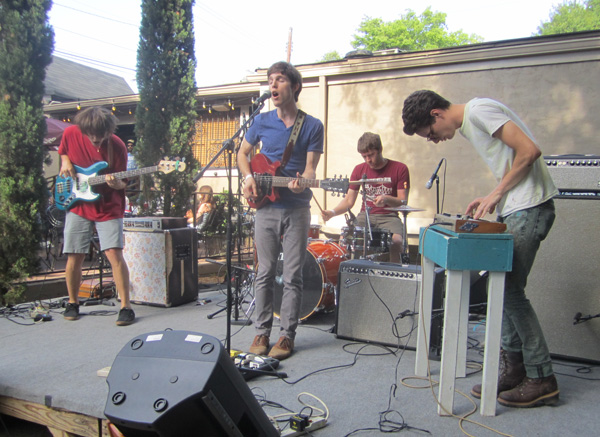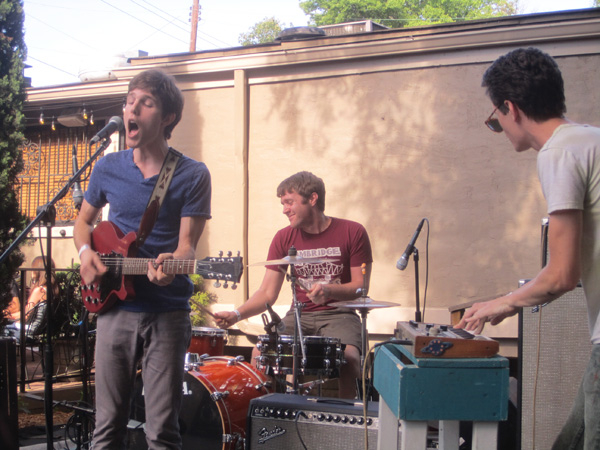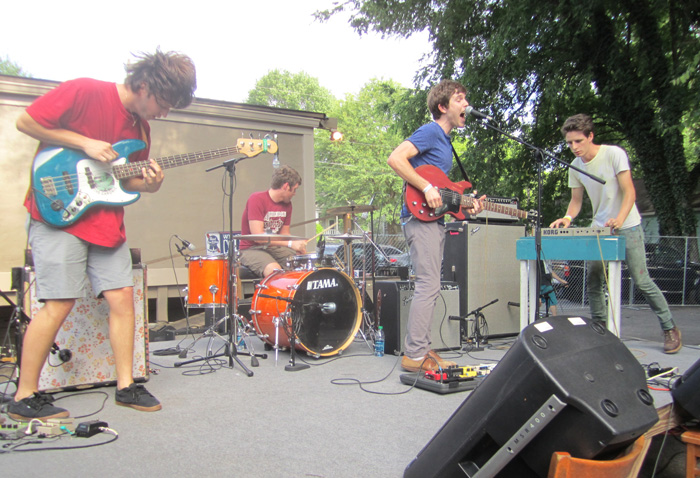 If you like local act The Balkans, you'll probably like Small Reactions. Punchy rock with really good bass lines.
Next up, sort of a who's who of L5P/EAV familiar faces – Tornado Town.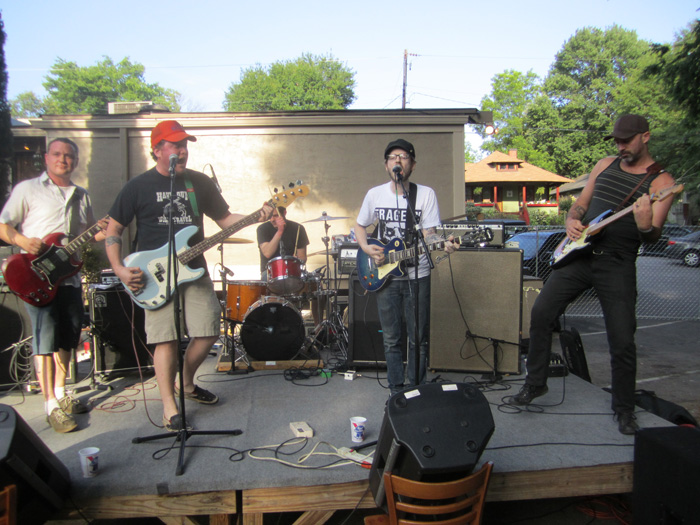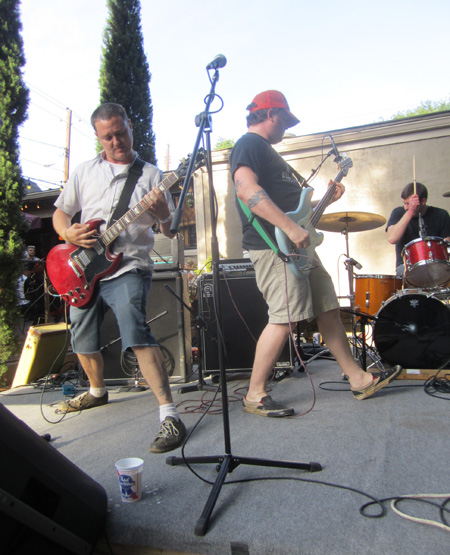 Tornado Down features some All Night Drug Prowling Wolves and share similar sounds and themes – anger, heartbreak and alcohol.
Each of the guys up front took a turn as lead singer, some with more success than others, but overall the sound remained much the same. Straight up rock.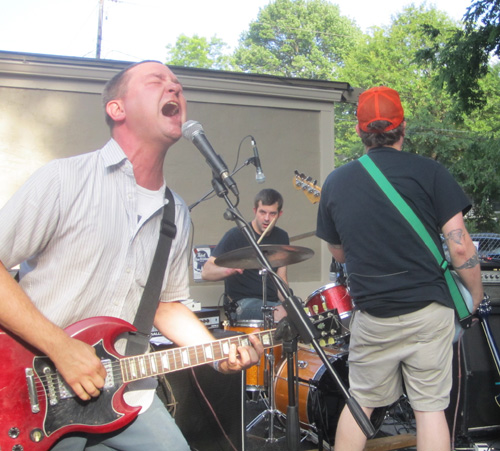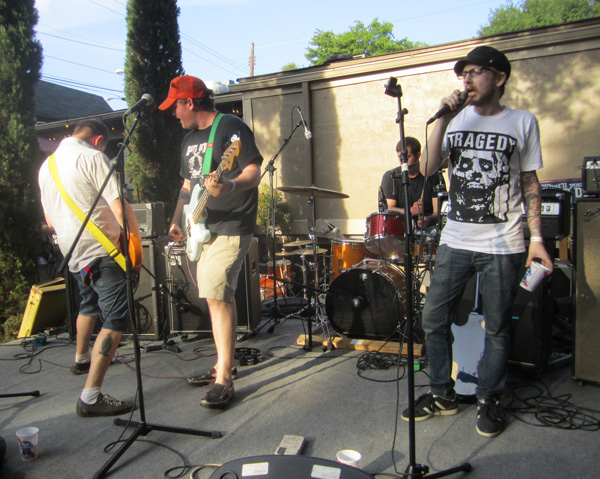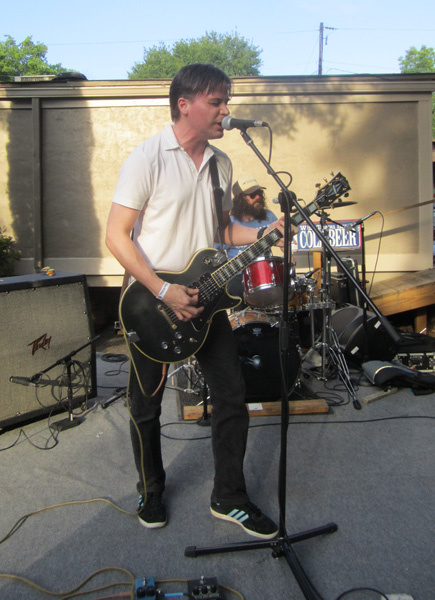 Brass Castle lost a member to NYC. Chris, the guy on guitar here, is still in town and in various other bands (Glen Iris, Wet Rainbow) but you don't get the two piece mayhem that is Brass Castle in Atlanta very often.
Sloppy, mumble-to-scream lyrics backed by crunchy, brutal guitar and drums forming songs that often switch direction but rarely let up.
The guys switch vocal leads, harmonize, then switch instruments to get the most out of two voices and two instruments.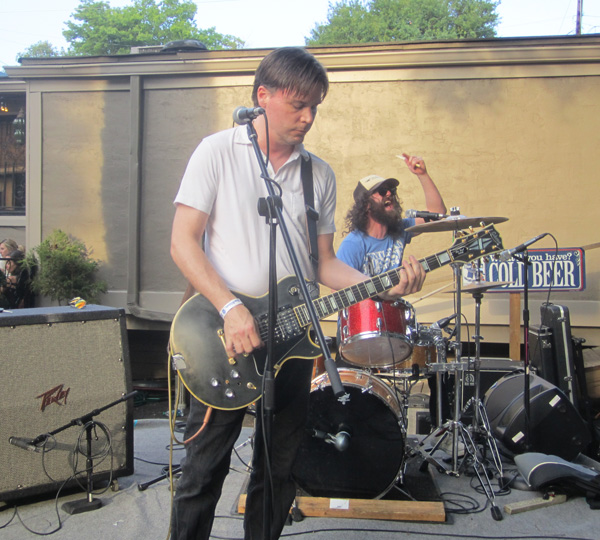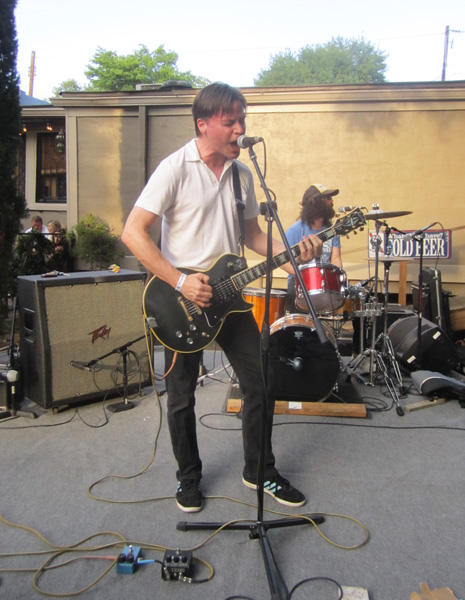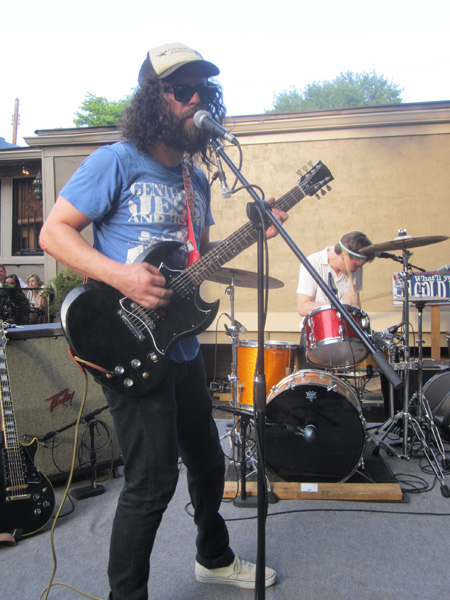 They have fun doing it too. Perhaps too much fun. Christian had been at the bar at Estoria for hours before getting behind the drums and freely admitted to being fucked up. When he got up to take over guitar duties, he took a tumble off the back of the stage and came up bleeding from an elbow, but still grinning. But the show carried on.
(Is it just me, or is he looking more and more like Jim Carey from the 1999 MTV Movie Awards? One of my favorite TV moments.)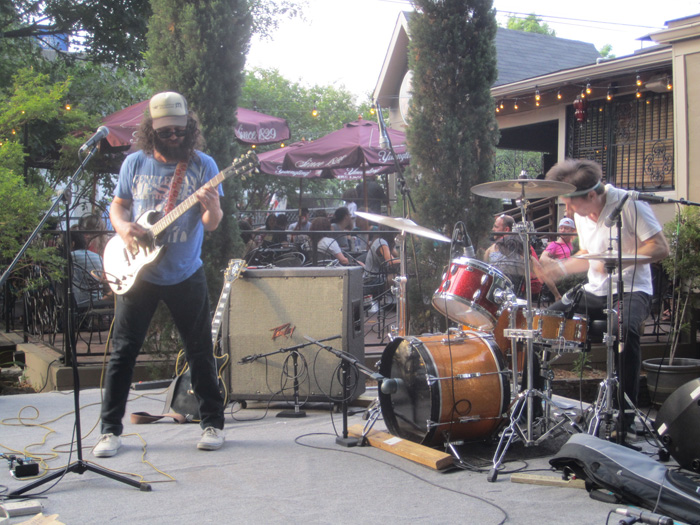 As if that wasn't enough rock and/or roll, we trekked over to The Star Bar after dinner for another dose.
First up, Women's Work, with members from various local acts (Anna Kramer's Lost Cause, Smoke That City, Georgia Fireflies) doing downbeat, moody stuff featuring violin and cello and lilting female vocals. You wouldn't be far off thinking of Tori Amos, and not just for the pale-skinned, red-haired lead singer.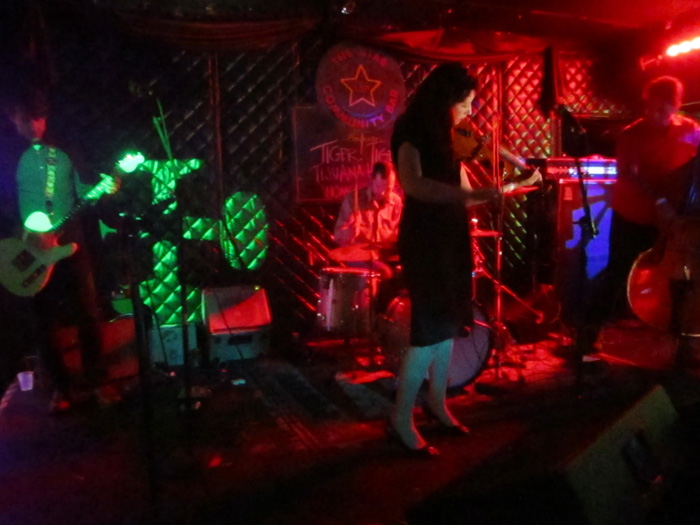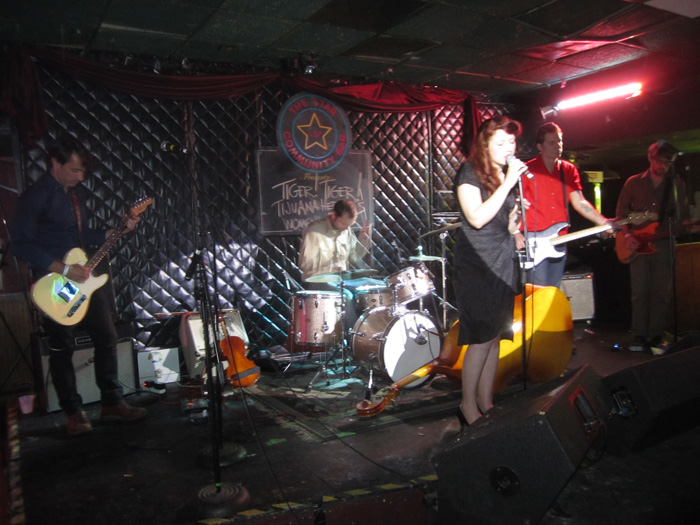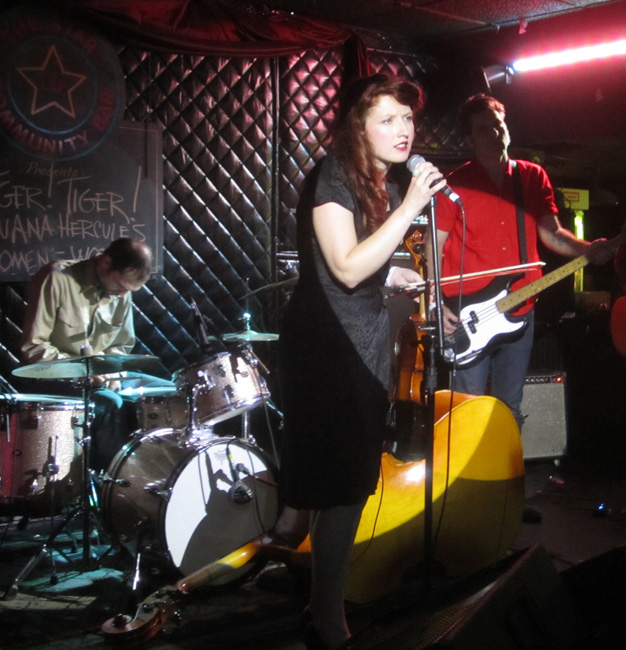 Lush, sometimes pretty, but you have got to be in the mood for melancholy music to enjoy it (if "enjoy" is the right word in the first place.) If so, I'd recommend it.
Tijuana Hercules took a basic, upbeat blues riff and dragged it out into one long, continuous jam.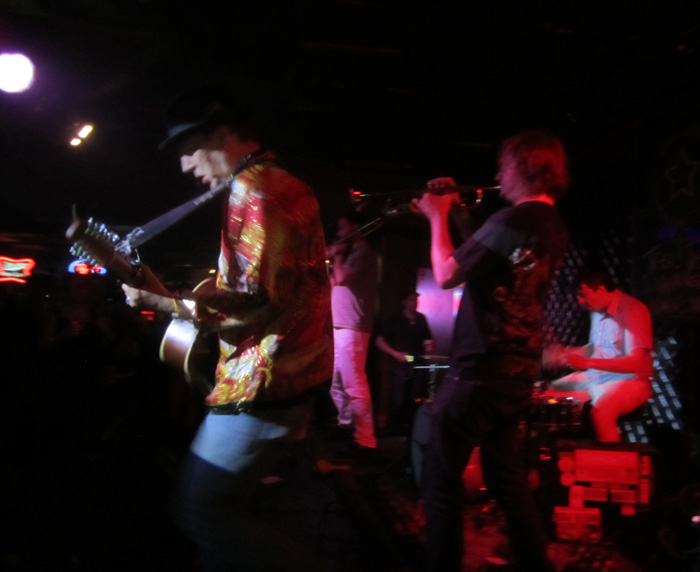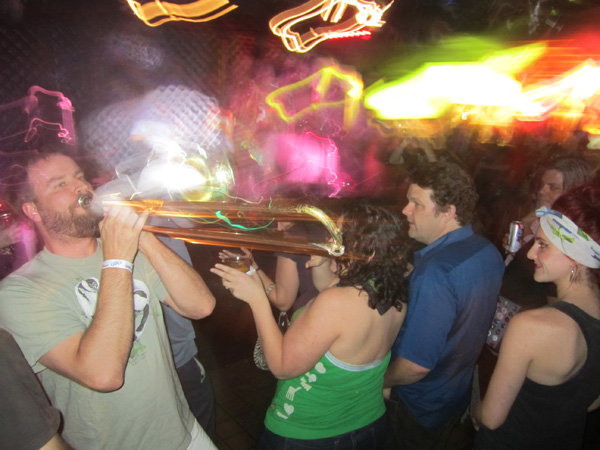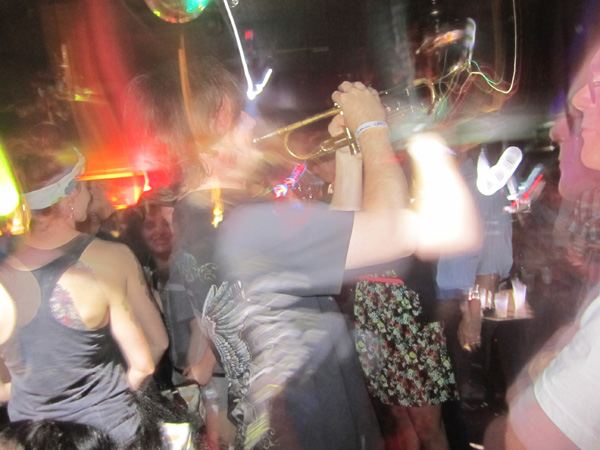 I found it fun – for about the first 10 minutes. Then the bubble burst and it was suddenly tiresome.
"Are you ready to mope?!?" Buffy asked as Tiger! Tiger! took things back to the moody, melancholy end of the emotional spectrum.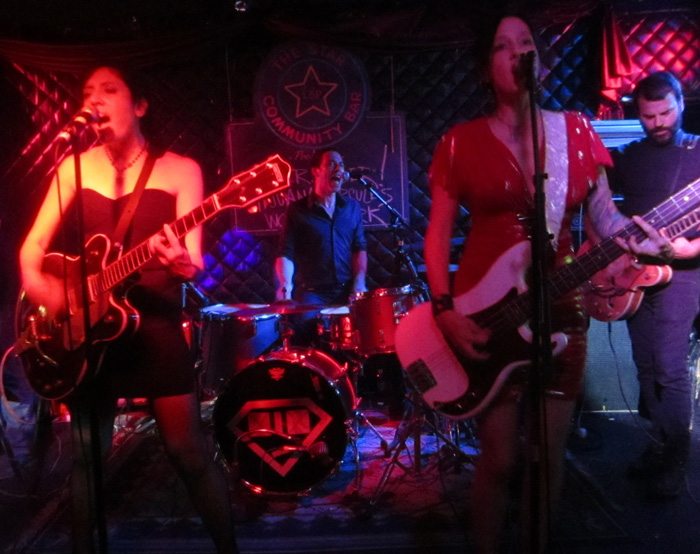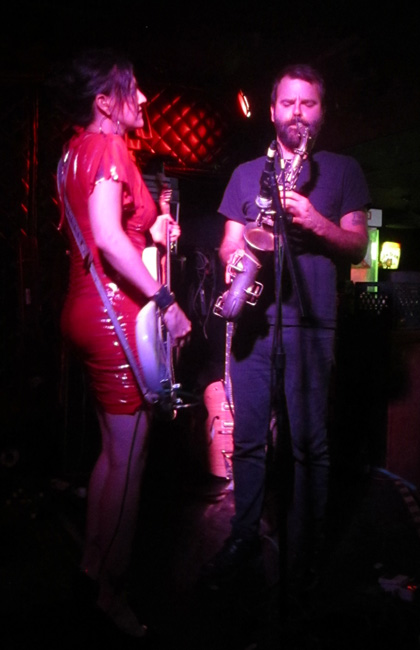 Punchier than Women's Work in terms of overall sound and speed, but no more uplifting in theme or lyrical content.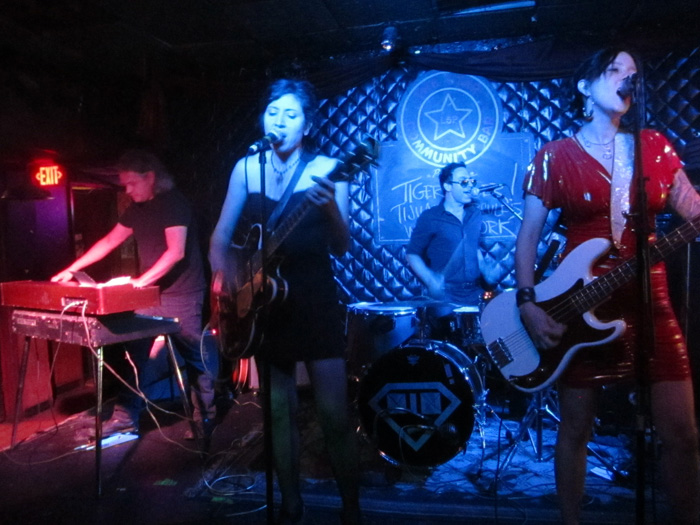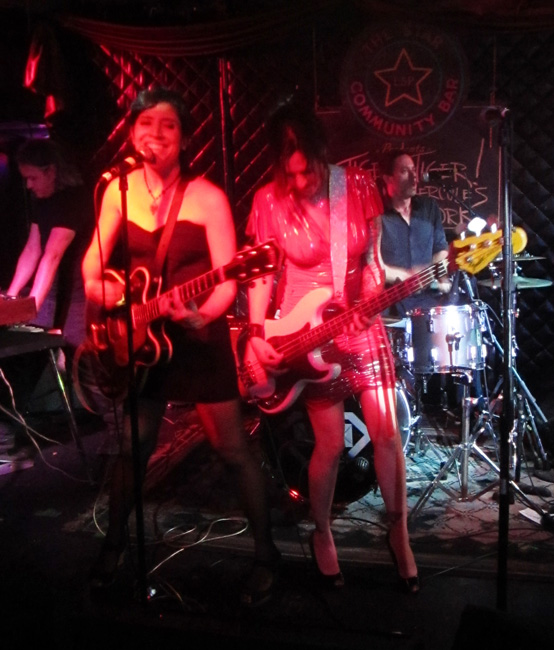 But it's not all gloom and doom. There are smiles and moments of full-on rock, made more powerful in contrast to the majority of the sound.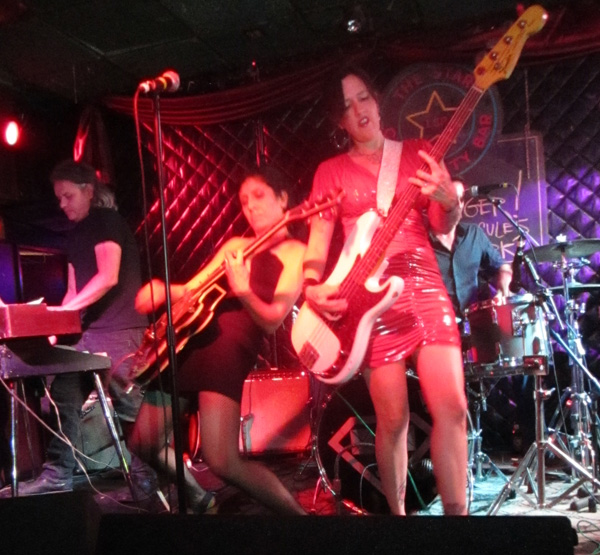 Bonus review!
I don't usually get out on a work night, but Ty Segall was at The Earl on Sunday at a show the organizers swore would wrap up by midnight, so we got tickets and stayed up (slightly) past our bedtime. Ty ain't local, but The Carnivores opened. The last couple of times I'd seen them, they'd gone all airy and atmospheric and frankly boring as hell. Maybe they were in a different mood, or maybe it was opening for the go-go energy of Ty, but The Carnivores were absolutely on.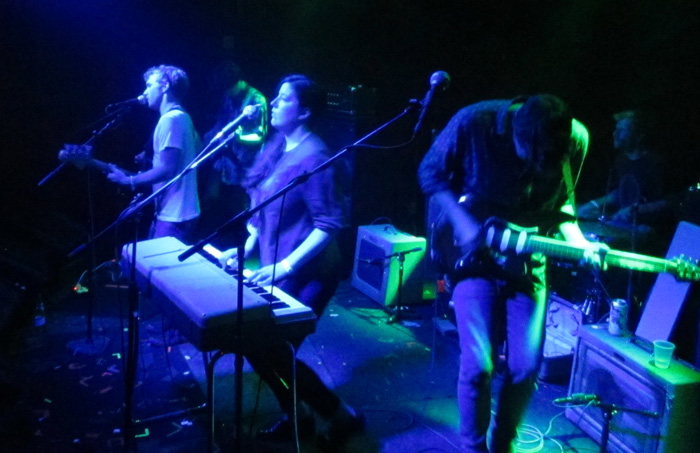 Upbeat, bouncy rock (practically dance music compared to the last time I saw them.) They were a little muddy – as was the next act, making me suspect the sound man – but I'm looking forward to seeing them again.
Double-bonus: poetry!
Tall Ships
The galleon sails past the island nightly,
inspiring the braver pirates to lay siege.
There's a rumor going round
that a cunning pirate once snuck aboard her,
late one night when the crew were alseep, 
only to find her hold completely empty,
not such much as a doubloon rolling around inside.
But they pursue her just the same,
seduced by her tall masts and gilded stern.
She repels all boarders with haughty cannons,
stealing their wind to sail away, untouched.
There's no point, lads.
She is a ghost ship,
and God help you should she ever lay anchor in your port.