In the mid- to late-90's I started photographing bands around Atlanta using black and white 3200 film with no flash. The results are high contrast, grainy, and look terrible on a computer monitor. But rather than leave them in a box, ignored, I'm dredging them out and scanning them. When possible I'll find my old reviews from these shows and tack them on. Enjoy!
Original Broadcast September 13, 1999
EAR PLUGS
Friday I hit the Star Bar just in time to catch the last half of Iron Chef. Only the Japanese could create such a freaky television extravaganza and if you have the food network check it out, Fridays at 10. Amazing.
Catfight kicked off the live music with the usual gusto. The joint was hopping and smiling but the main attraction was yet to come.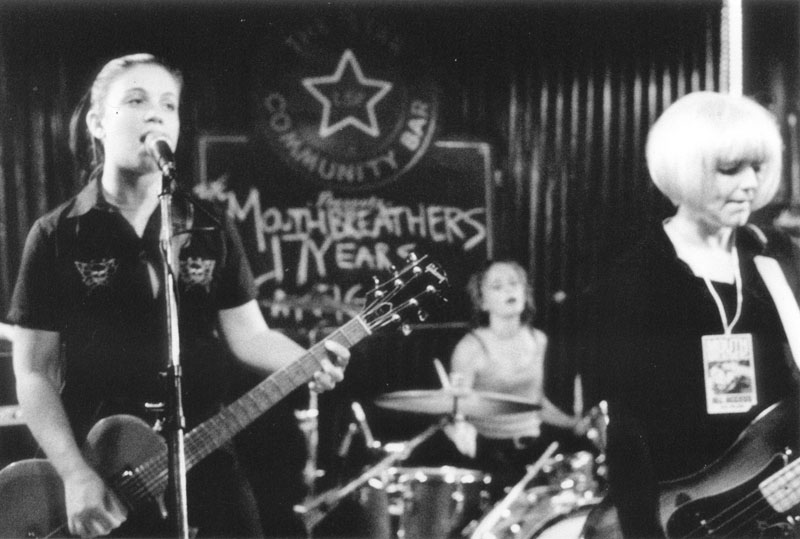 17 Years' original lineup climbed up and did a really really tight, really really good set of strait up punky rock.
The crowd LOVED it and I can't believe these guys aren't out touring and making the Big Time right now.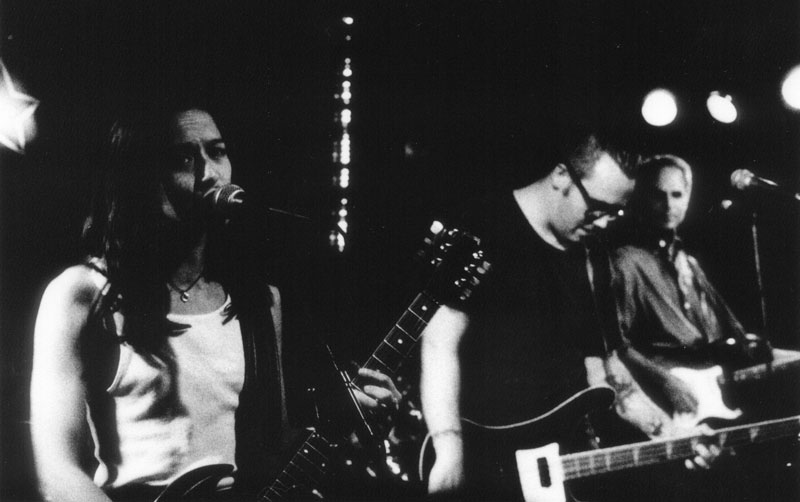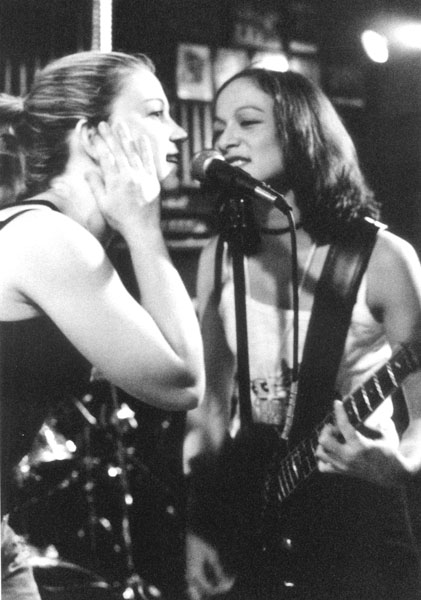 Instead rumor has it that may have been their last gig. They gave away all their excess merchandise, CD's, vinyl and such and walked off without so much as an encore despite the crowd's screams for more.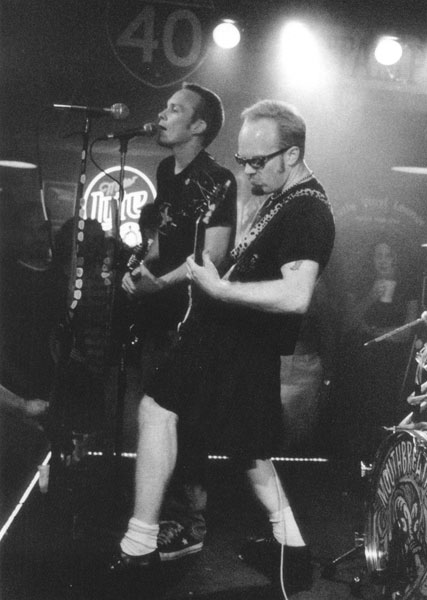 Mouthbreathers hopped up for a set that would be their last "unless the mayor meets our ten demands" posted on the wall behind them, from returning Crazy Lou's Skate Shop in Little 5 to recognizing Gene Simmons' Bar Mitzvah as a national holiday.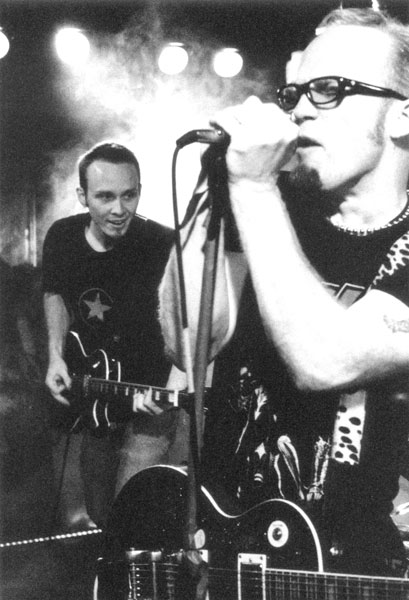 They charged into a swell set of metal mayhem, stopping between songs to talk to the mayor by phone and cheer as he agreed to their demands one by one. But by the end of the night there was one demand the mayor couldn't meet – to get that hippie lead singer from the Black Crowes to bathe. So Jonathan smashed his guitar on stage, Kevin threw out a handful of 45′s and t-shirts and they stormed off.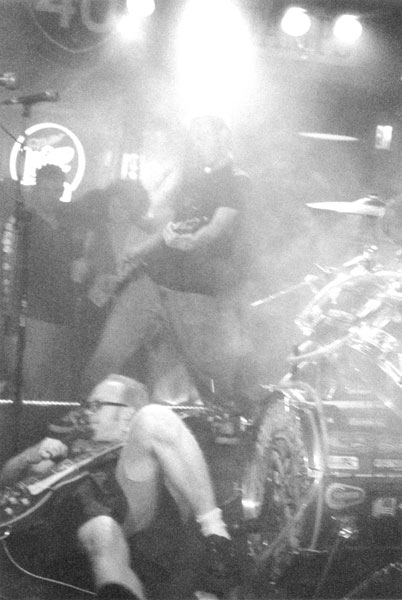 "People seemed to like our song
They got up 'n' danced 'n' made a lotta noise
An' it wasn't 'fore very long
A guy from a company we can't name
Said we oughta take his pen
'N' sign on the line for a real good time
But he didn't tell us when
These 'good times' would be somethin'
That was really happenin'
So the band broke up
An' it looks like
We will never play again…"
Frank Zappa, from Joe's Garage.