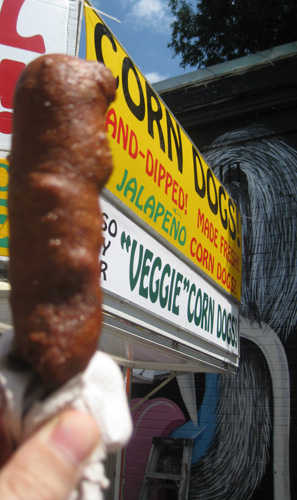 Corndogorama was one of my favorite Atlanta traditions.  I followed its development from the confines of Dottie's to the slightly roomier Earl, where it slowly expanded into the parking lot and then outgrew that and had to move to Lenny's and the surrounding parking lots, only to grow/change/move again in the fields and parking lots of East Atlanta Village and The Earl, and then on to… nothing.
Outdoor festivals in Atlanta in summer can suffer from the occasional heat wave, as did that last Corndogorama. I suspect it had also gotten too ambitious, despite the amazing music scene we have in this town, and too expensive at a time when people just stopped paying for music, ever.
So when I posted on ye olde book of faces a few weeks back, "Wearing old Corndogorama t-shirts all week. Dave Railey, where you at?" I was happily surprised when the organizer himself replied with dates for the resurrection of Corndogorama, titled "The Corndog Apocalypse." Hey, my two favorite things!
Last weekend the event kicked off, back at The Earl. Amanda Corndog's booth served up crispy-on-the outside, meaty-on-the-inside delicious corndogs all day while bands rocked out inside. There were a few outdoor activities in the sandy area out back – dunking booth, watermelon toss, corndog eating competition, etc., but for the most part we had it made in the shade.
Alas, I had my newest camera destroyed at a recent show so I had to dredge out an older model, one that was a bit flaky in focusing and couldn't handle the low light inside as well as my newer camera, so this review's photos are a mess. (For once, it is not entirely artistic license and laziness.)
I arrived in time to catch Hip to Death, sort of grungy, droney, heavy, hard, loud rock.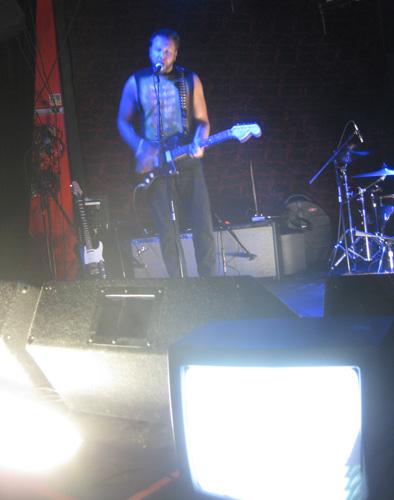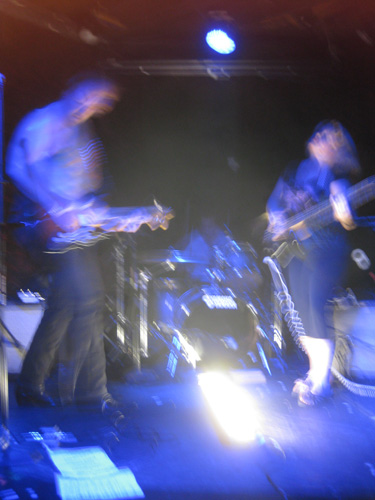 Hip to Death always set up a few fluorescent lights and a TV, this time showing skateboarding videos, for their own personal light show. It makes for a stark, moody scene, particularly when the band starts thrashing around on stage.
They can get a bit samey-same and probably should have been later in the night after everyone has had a few drinks and needs the thunderous sounds the band produces. Instead, they came on mid-afternoon to a half-empty room. But I had a beer, meat on a stick, and rock – thank Dave for Corndogorama!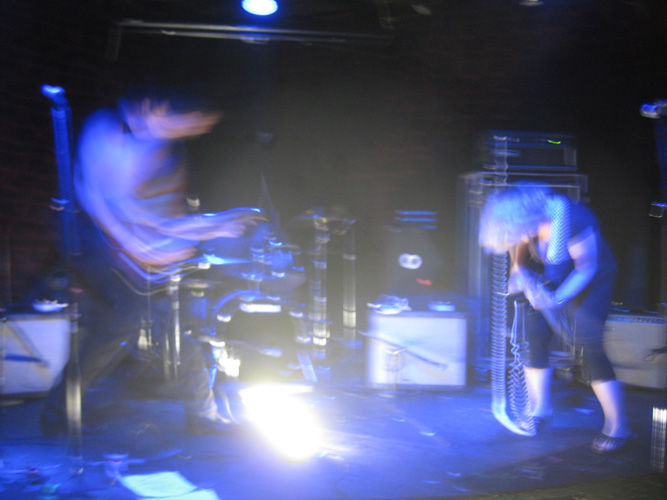 We slipped out back to watch the corndog eating contest. Multi-year champ Dale Boone returned, both as MC and contestant (red cap, yellow shirt, center of the row.)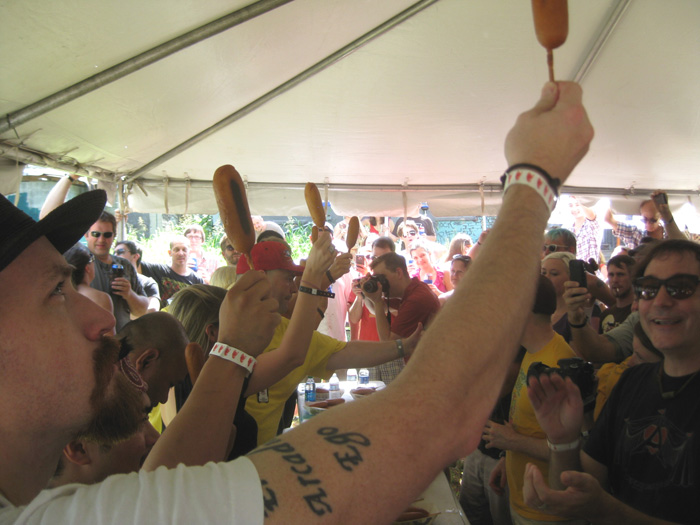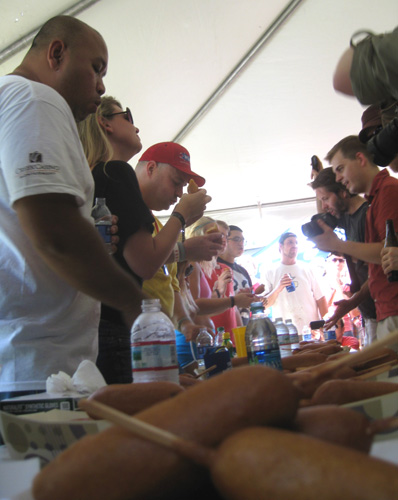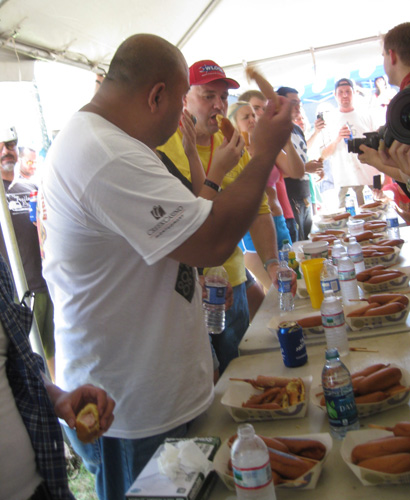 This year, rather than force contestants and viewers alike through a long slog of eating as many corndogs as possible, they changed the rules to "whoever can eat 12 first." Then when it became obvious that even that was taking too long, someone began counting down. I think Dale had 10 corndogs in him at that point. No one else was even close.
Back inside, Skin Jobs did percussive, angular rock that reminded me of Servotron. But there are probably only about 3 readers out there who remember that band, so it's a pointless reference. Sort of math rocky, but without the interesting change-ups. Every one of their songs started exactly the same and contained at least one "HEY. HEY. HEY." moment.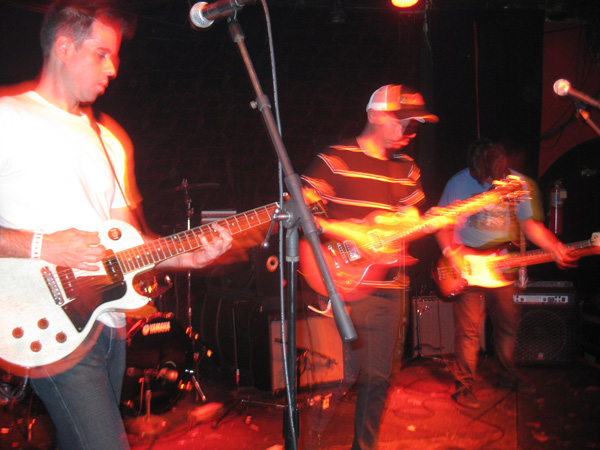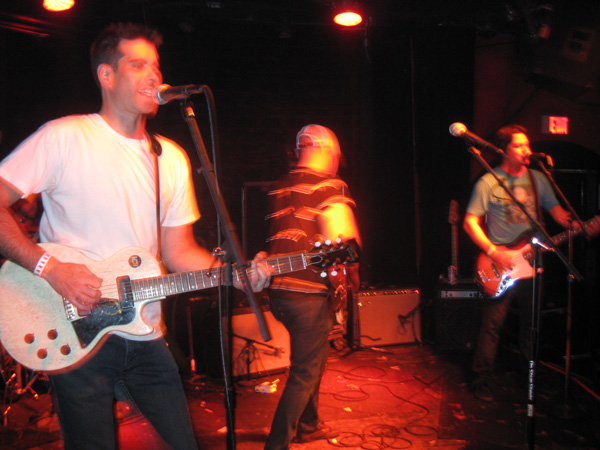 This transitioned perfectly to The Liverhearts.
I imagine their first rehearsal going like this, "Man, that note is so friggin' cool! Play it again. No, just that one note. Keep going. Oh man. More. More! No, keep going!" I love these guys – for about 4 songs. Then suddenly the one-note-hammer-hypnosis breaks and I'm instantly sick of them. But I need to remember to get some of their music on my iPod. It'd be great when it pops up in shuffle mode.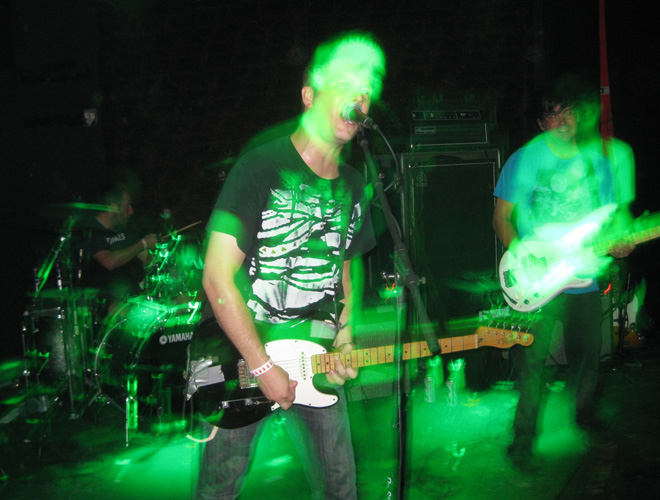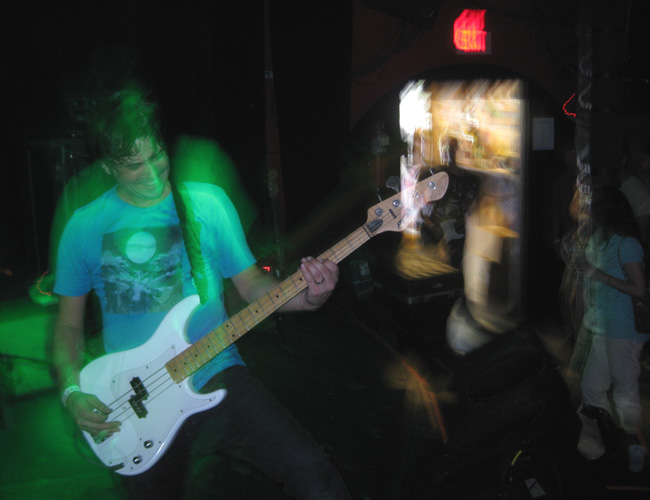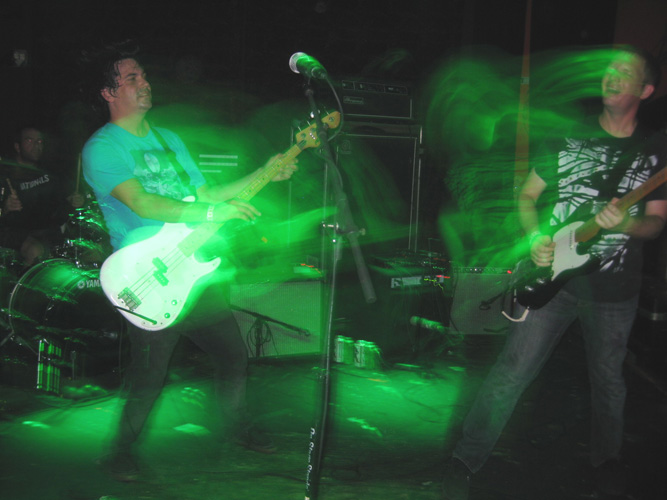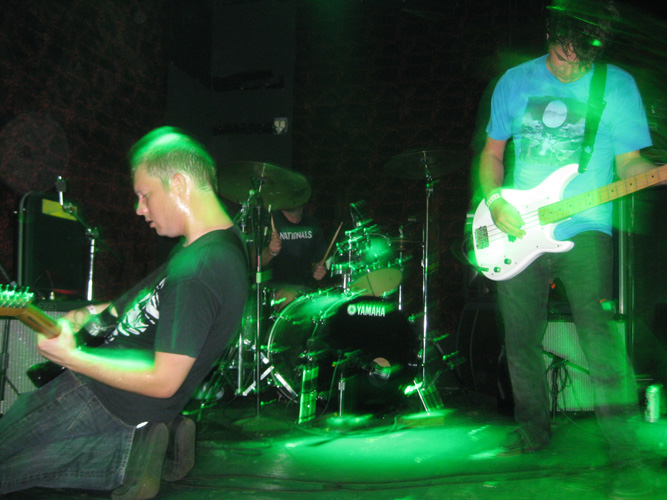 One of the acts that got me to The Earl early was Glen Iris. Chris used to be in, and occasionally regroups with, Brass Castle. Justin has been in several bands I like, including the long lost Rock*A*Teens.  Unfortunately, there is another band using the Glen Iris name but I doubt they, or anyone else for that matter, have this monster sound.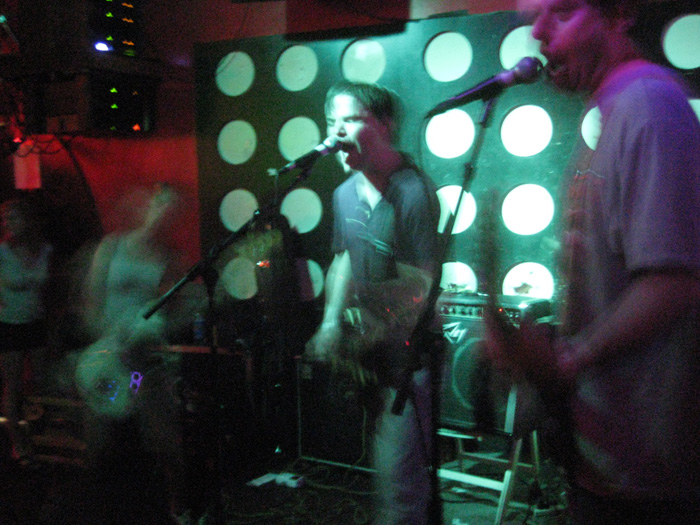 They share more in common with Brass Castle than any of the bands I've seen Justin in, sharing that fist-pumping, driving, take the best part of every hard rock song ever made and jam them all back to back sound, but without the goofy, sloppiness. While chaos was part of Brass Castle's charm, I might actually like the fatter, more complex stylings of Glen Iris.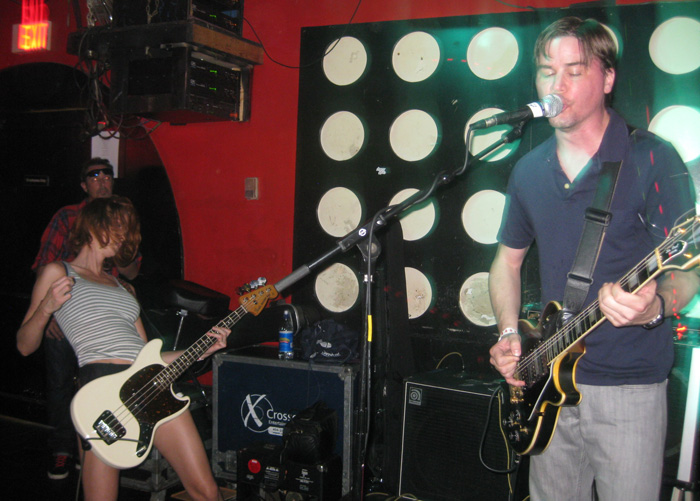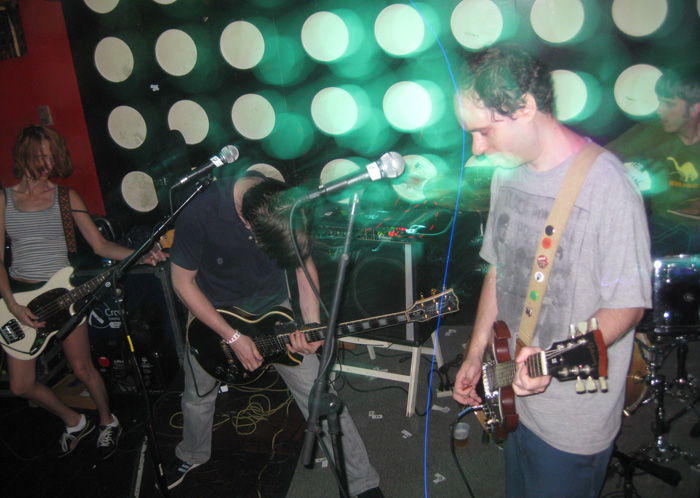 In fact, by the time they were done I was pretty much done as well. I didn't think I was going to see anything better, though some half a dozen acts had yet to play – and that was just Saturday. Sunday featured another dozen bands, many of which I wanted to see. But I'd already made other plans and seen other shows during the week (I've been having too much fun to review how much fun I've been having.) So I missed a day of Corndogorama. Let's hope it comes around again next year!