For the last several years I've had to decide if I'm going to bother going down to Drag*On Con to see some old convention friends and wear myself out before I even get to Drive Invasion. There are some amazing costumes. I miss gaming with strangers and being pursued by security the minute I start having fun. So Friday night I found myself in a room full of nerds cracking jokes about Batman – at the Decatur Book Festival. That's right, fellow con whores, I out-geeked you. The nation's Poet Laureate subjected me to poem after poem about race and fatherhood, but at least I didn't stay up until 5AM the night before I'd be staying up until 4AM.
The second decision I've had to make is if I should continue arriving a day early, as if Drive Invasion were still a two night event. I like the ease of waking up and already being there Sunday morning. No waiting in line, and no setting up my tent and canopy and bar when I'd rather be relaxing. I get to help set up Trailer Vic's Tiki Hut, and I enjoy the pre-official-event socializing that starts when the other regulars arrive in the middle of the night. The only down side – I don't have the gusto to do two very, very late nights in a row any more (much less three, thus the skipping of Drag*On.) But I'm still not ready to give up on the attempt, thus I arrived at Starlight Drive In at 3:30PM the day before the official event began.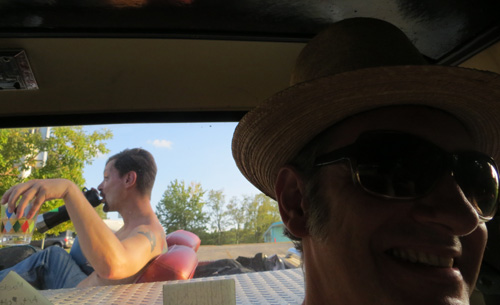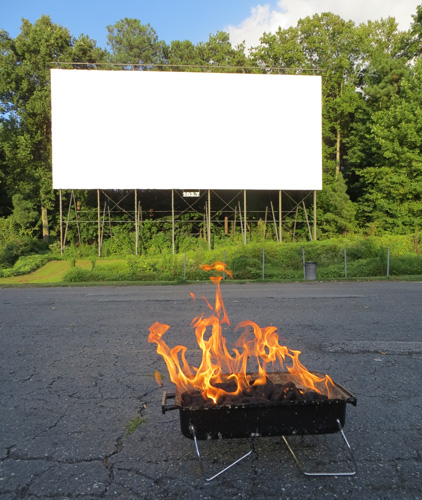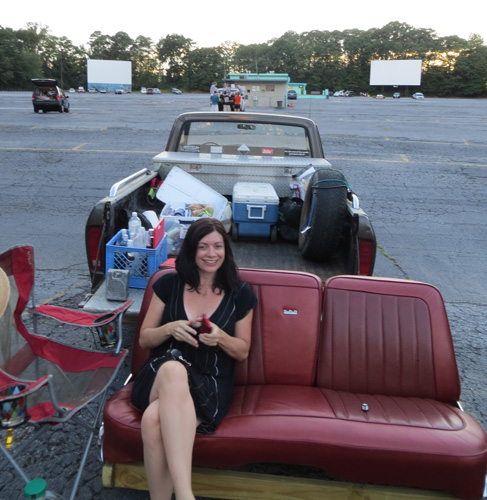 Later we'd learn we weren't the only ones. Other Invaders were enjoying the Saturday night selections at other screens while we sat through Lawless (not great, but pretty and with a nice soundtrack courtesy of Nick Cave), Madea's Witness Protection (embarrassingly unfunny), and Sparkle (not bad but entirely too long.) The other regulars rolled into the lot at 3AM to fire up their grills and get the party started. I lasted about an hour before slinking off into the woods where we had set up my tent far enough away so that Ted Weldon's booming voice wouldn't keep me up all morning (with the addition of earplugs, I could only hear him clear as day.)
Next thing I knew, the sun was up.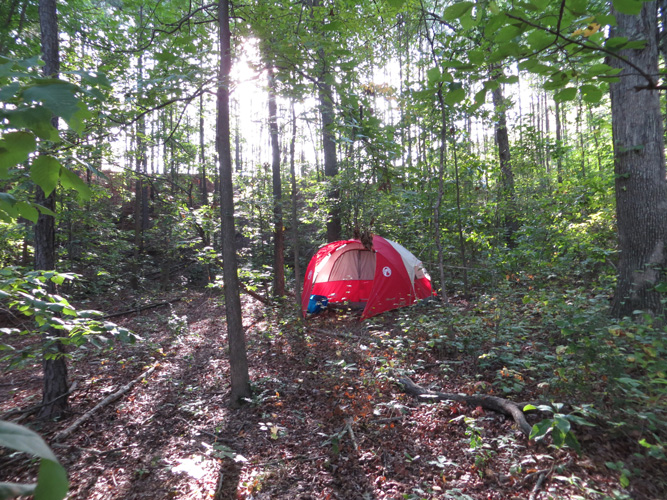 The leftovers from the night before were still lurking, covered in bacon fat and flies – as was the pork loin on the grill.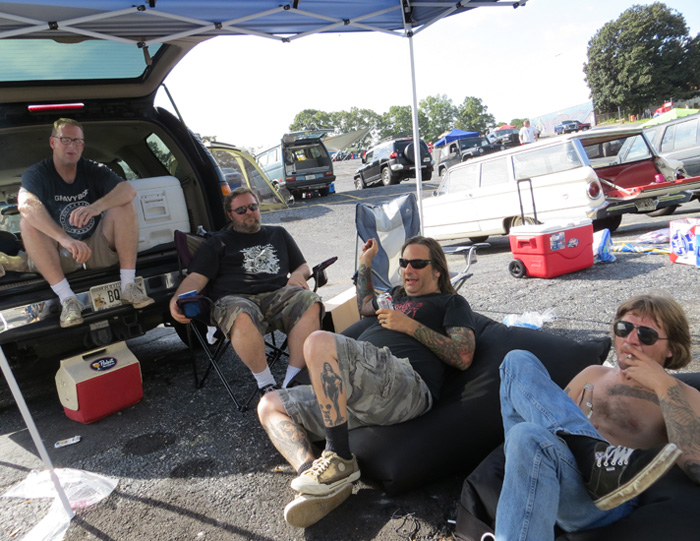 I'd like to thank degenerate SG for delivering Revolution Donuts. Salted caramel with bacon was probably the favorite amongst many of us. Thus began a weekend of over-consumption.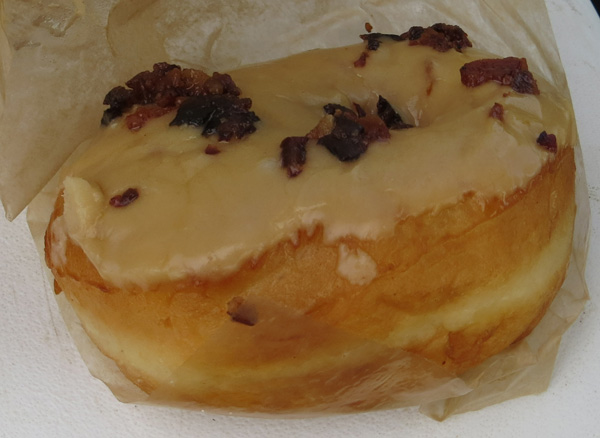 Degenerate JH's drink offerings. Also delicious.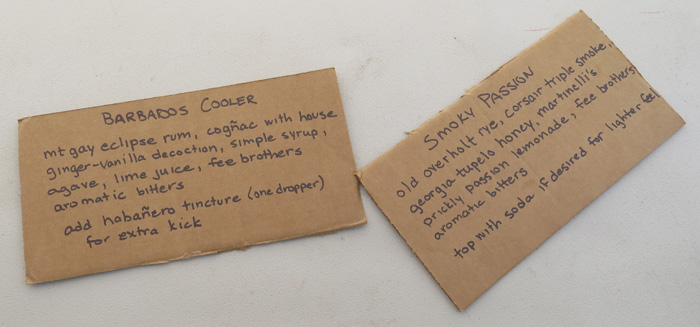 Classic cars rolled into the lot, a band started up, grills going everywhere, pin-up girls on minibikes zooming past – perfect.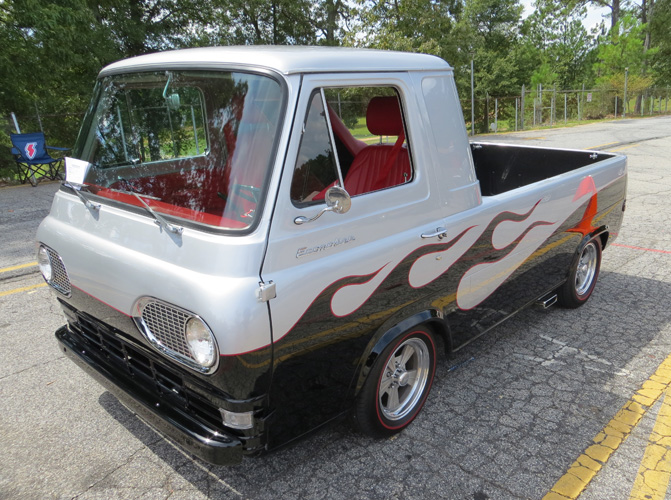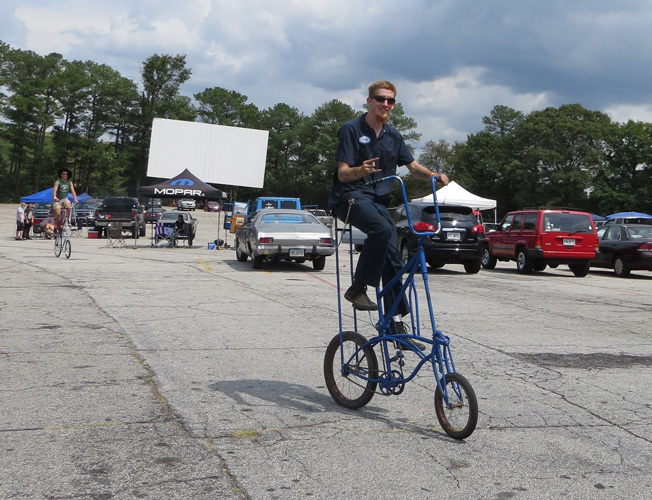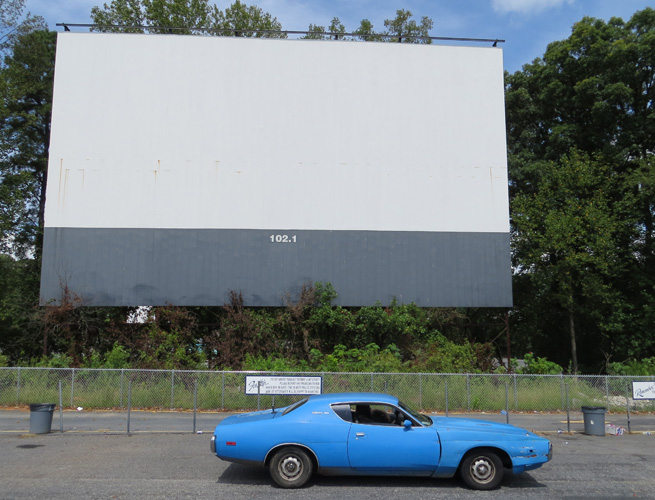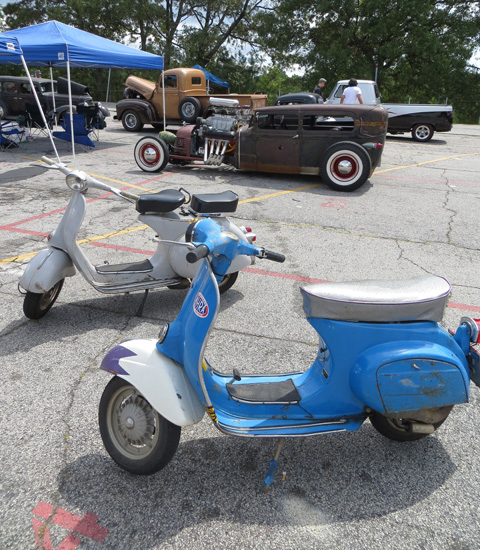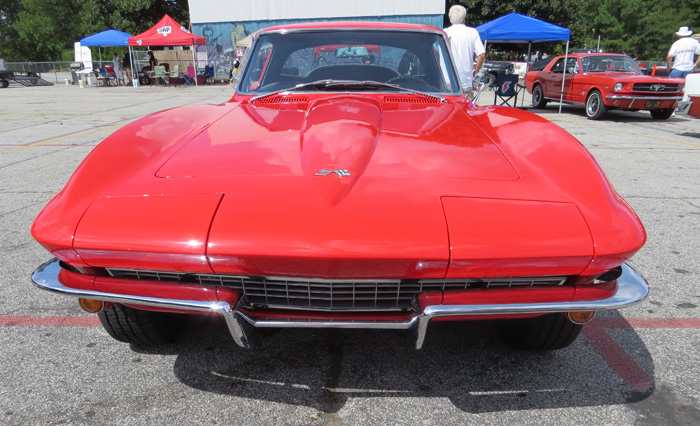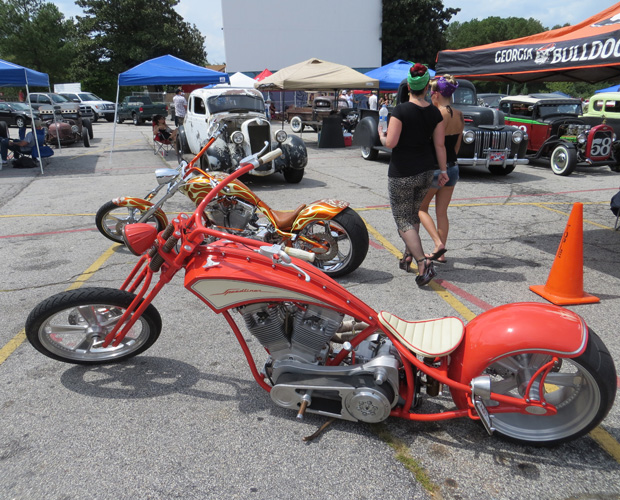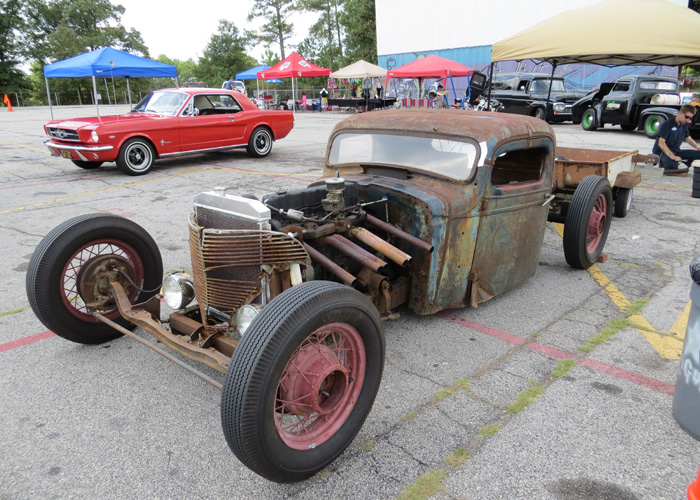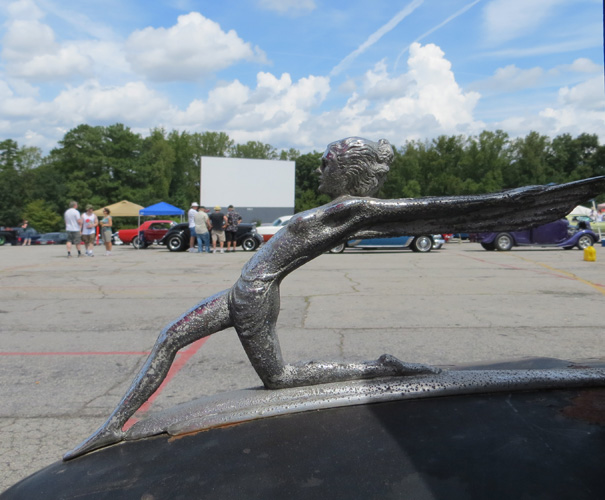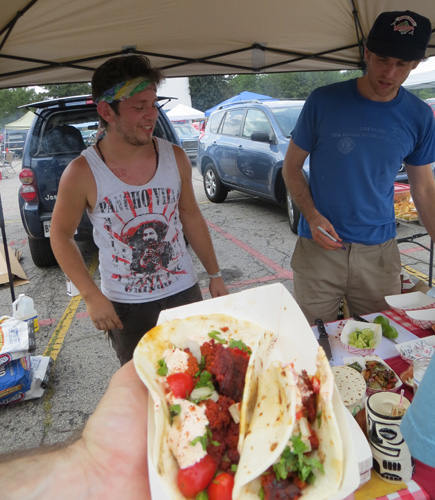 And it was barely after noon. The only thing missing this year were the golden, crispy missiles of Amanda Corndog. The snack bar food has improved under Jim Stacy but I was in the mood for something spicy. Fortunately, a couple of guys set up a grill and sold some damn fine tacos. I opted for chorizo on the first round, lengua on the second.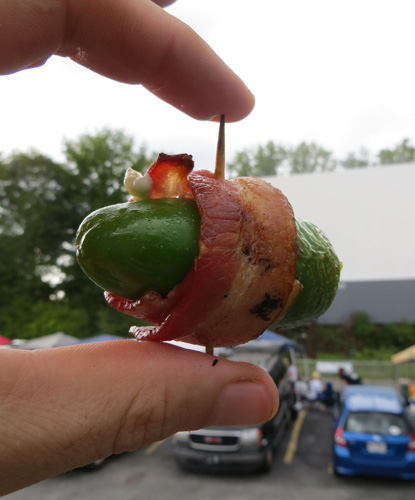 Back at our HQ, degenerate VM fired up his grill and made these delicious treats.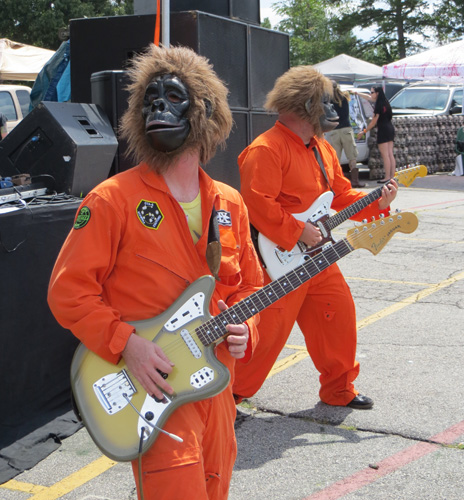 Meanwhile, surf music played by gorillas in astronaut costumes.
More classic cars rolled in, more food on the grill, more drinks, more friends, more vendors, MORE!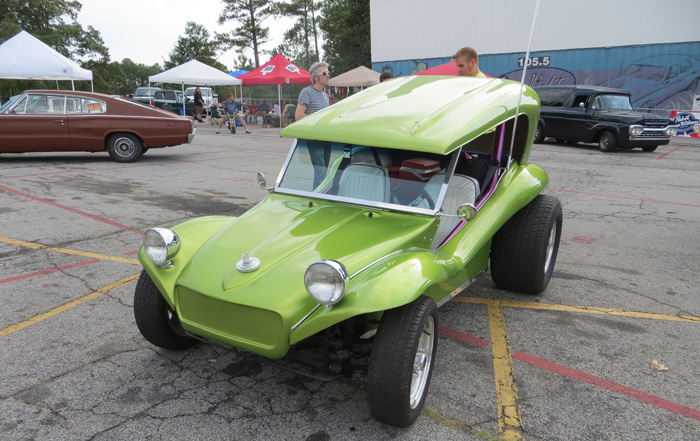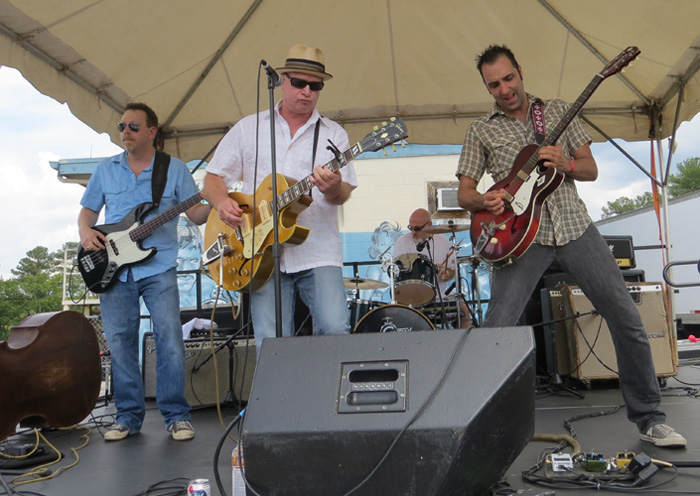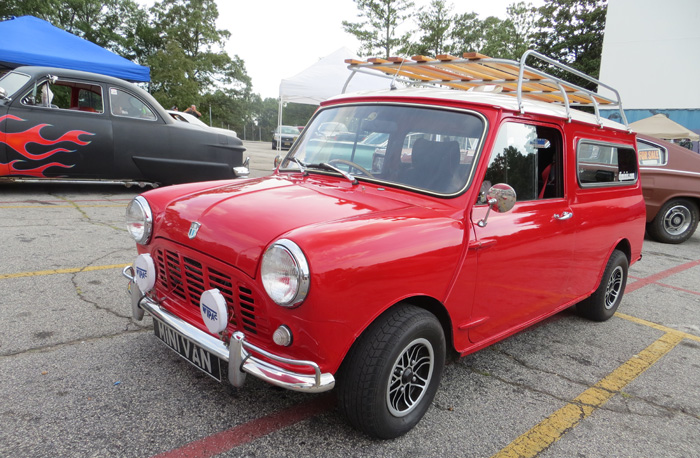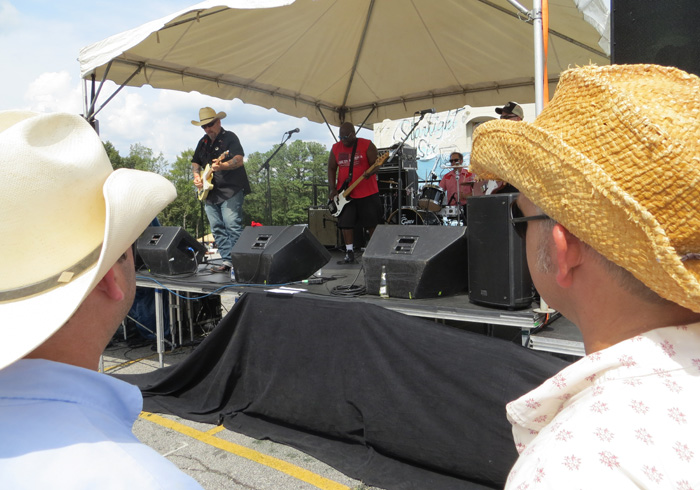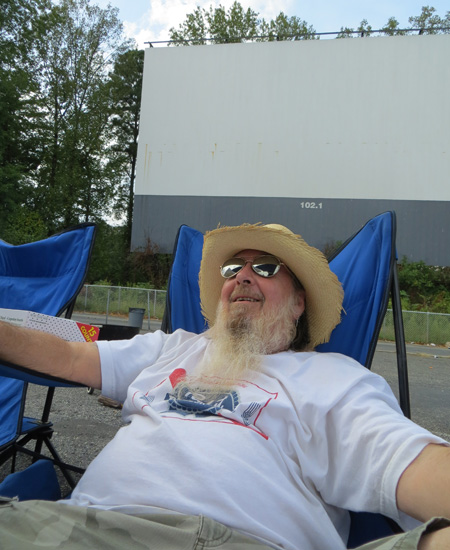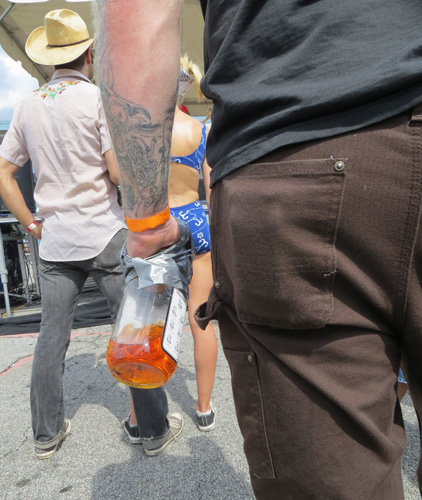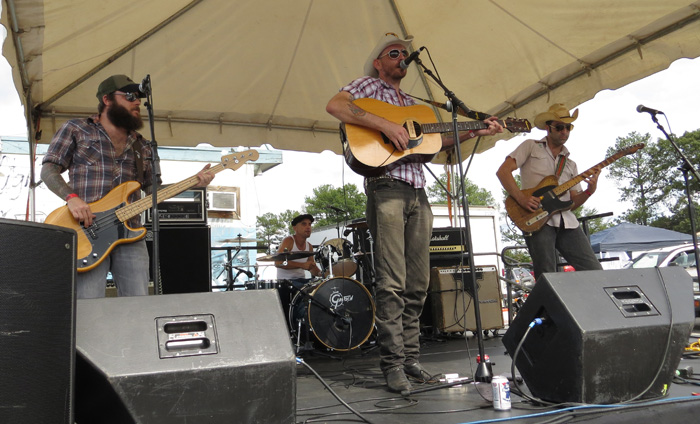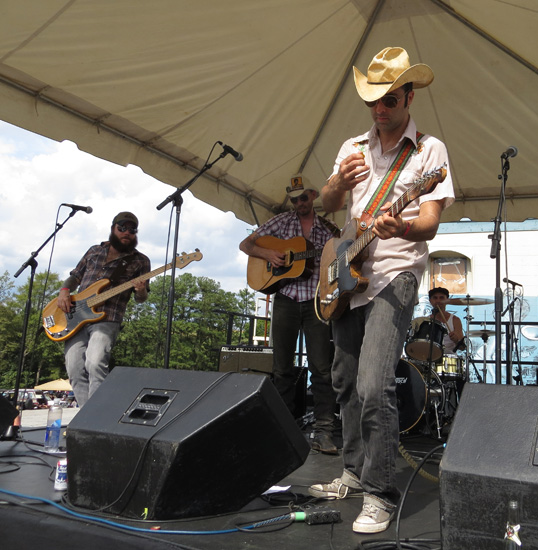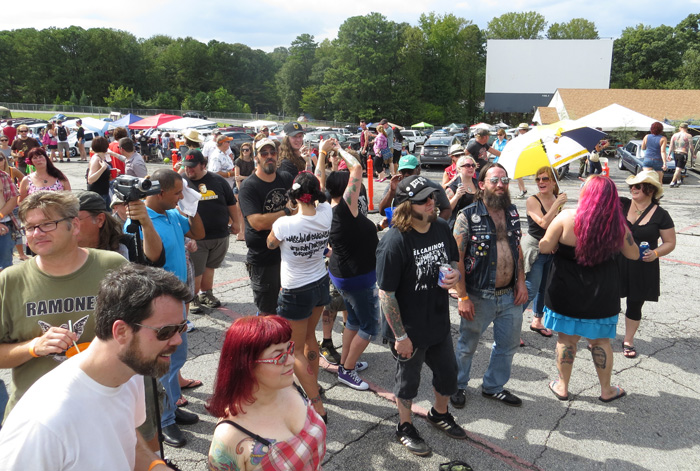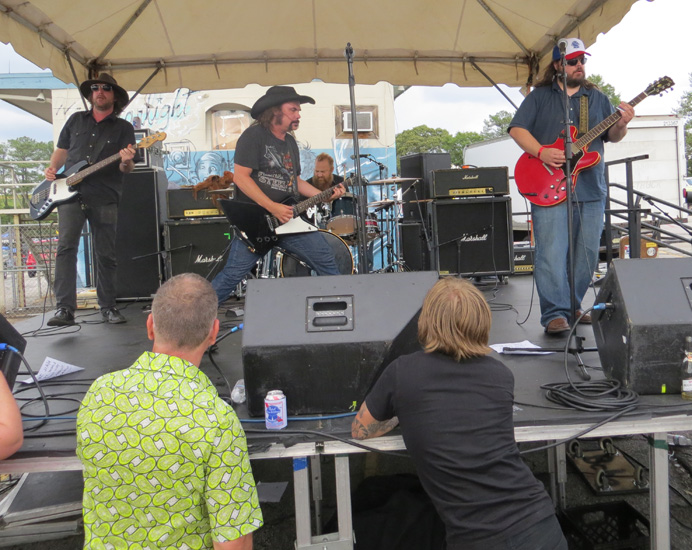 The Kentucky Bridgeburners, above, brought the heavy southen rock versions of gospel, then switched out a couple of members to cover a bunch of Nine Pound Hammer tunes. Redneck heaven.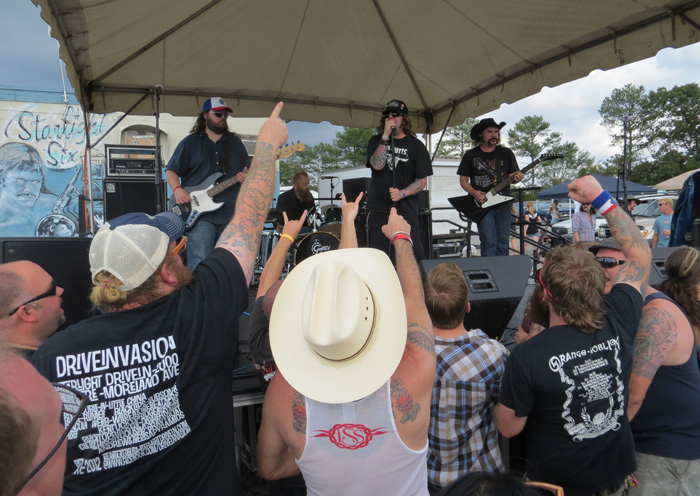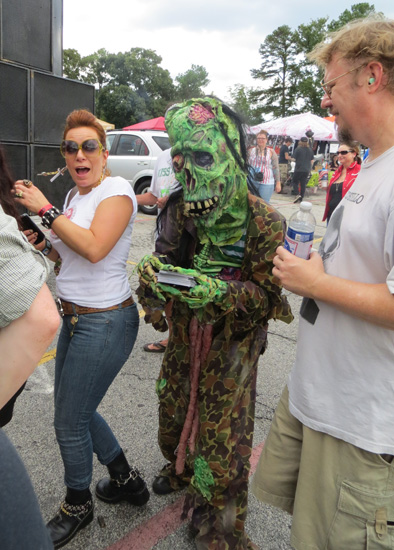 Between acts, Rotknee lorded over the karaoke machine in Trailer Vic's. The first act I saw was these two girls doing Kiss' Beth.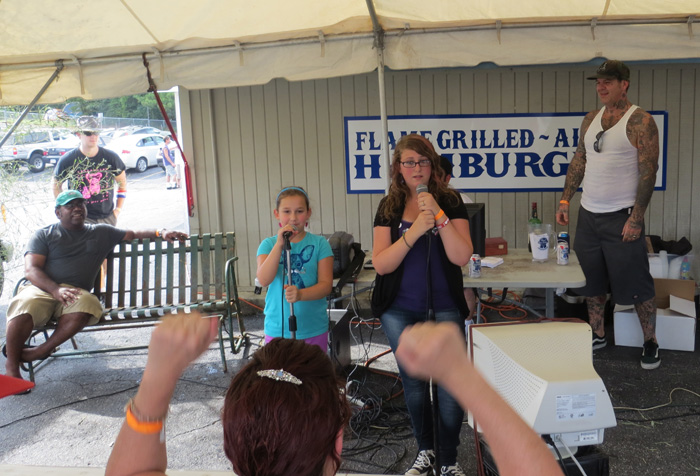 Next up, Jett Bryant of Bigfoot and the manager of the drive in himself, Jim Stacy.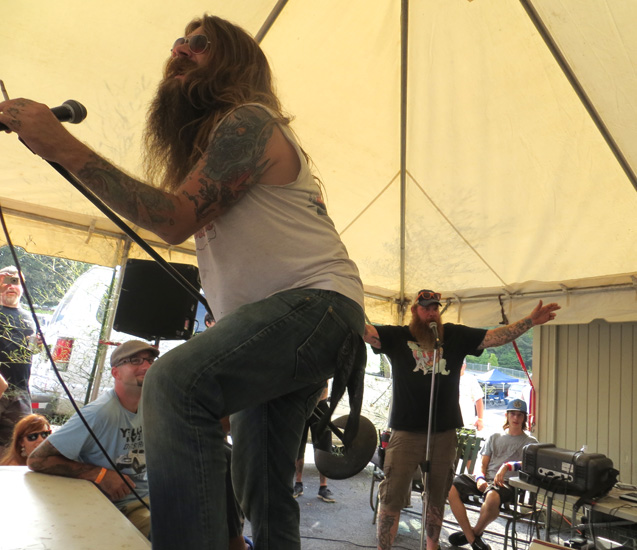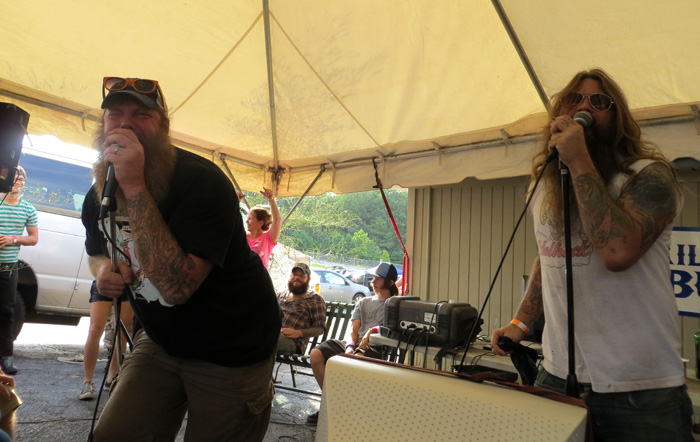 The song they are rocking out? Prince, Purple Rain.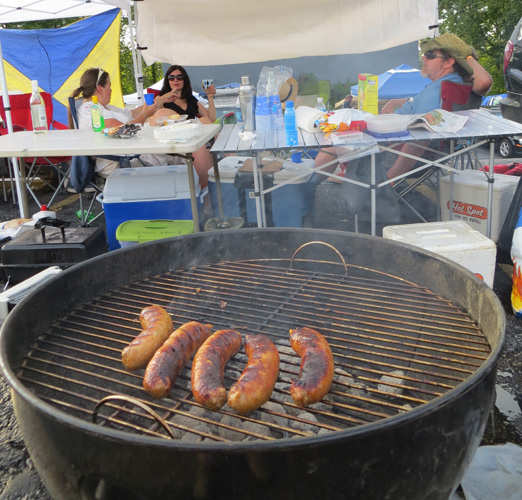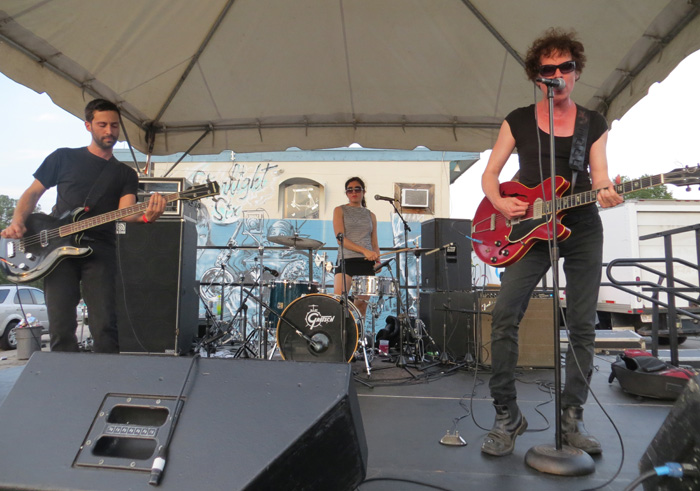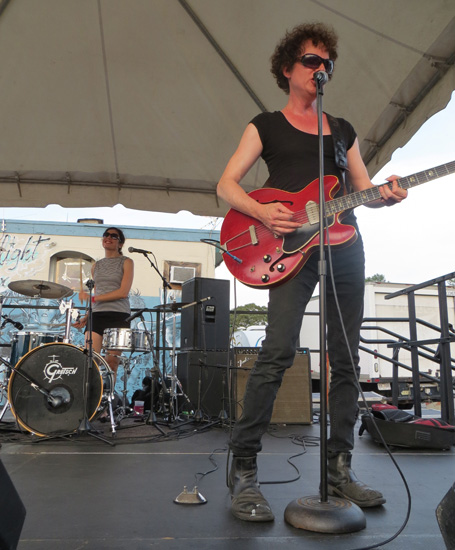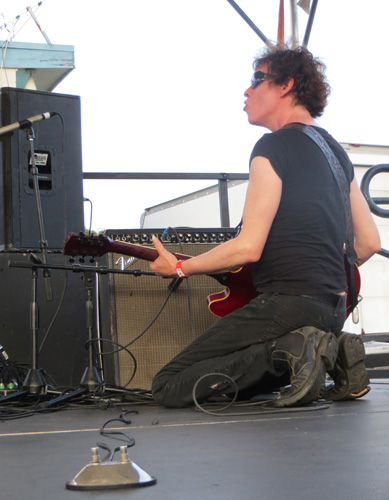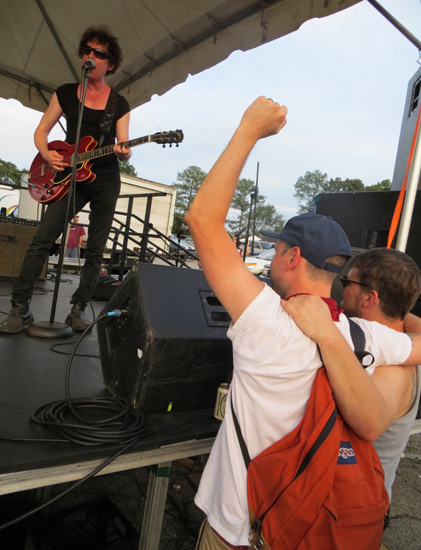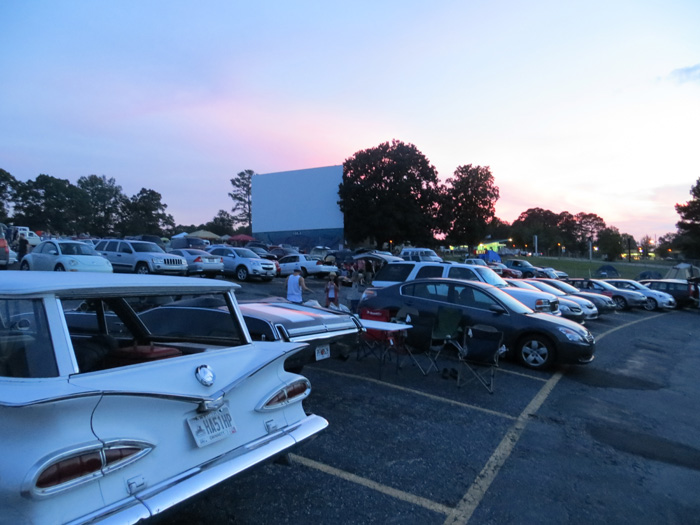 I'd been badgering various organizers over the years to book The Black Lips. It's not just that their trashy garage rock fit the scene so well, but that they'd bring new fans to the event, hopefully making them regulars of the establishment in general. This year we finally got 'em.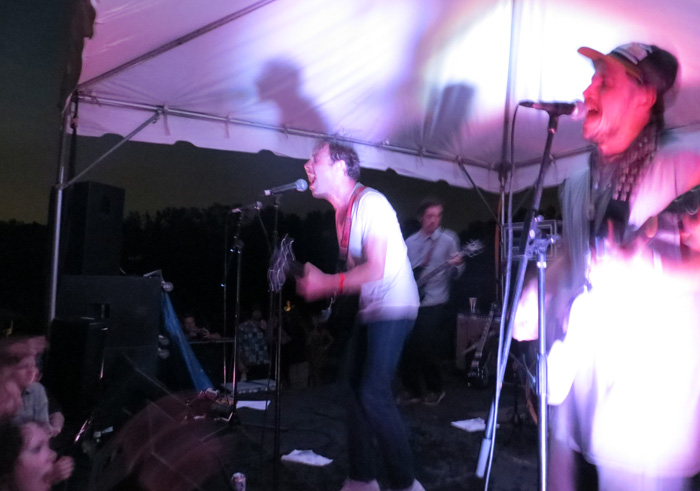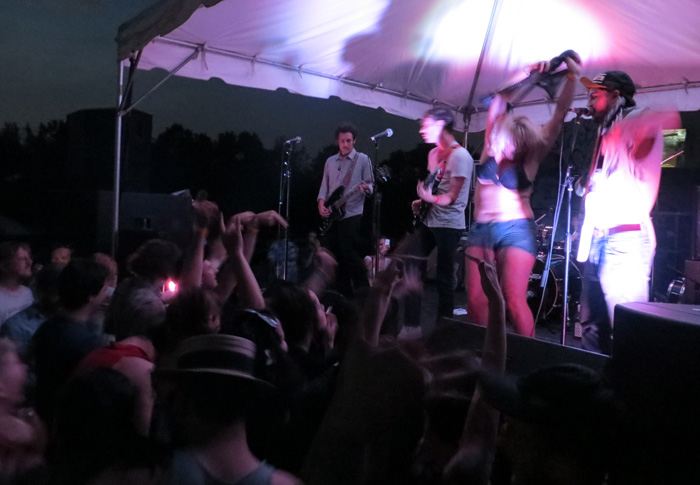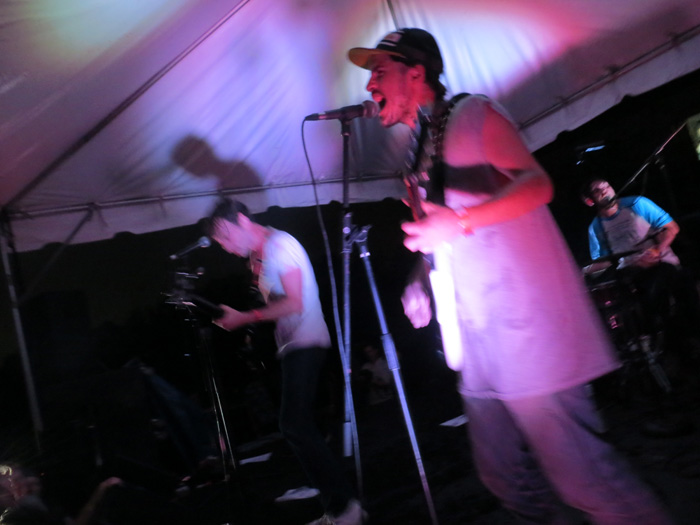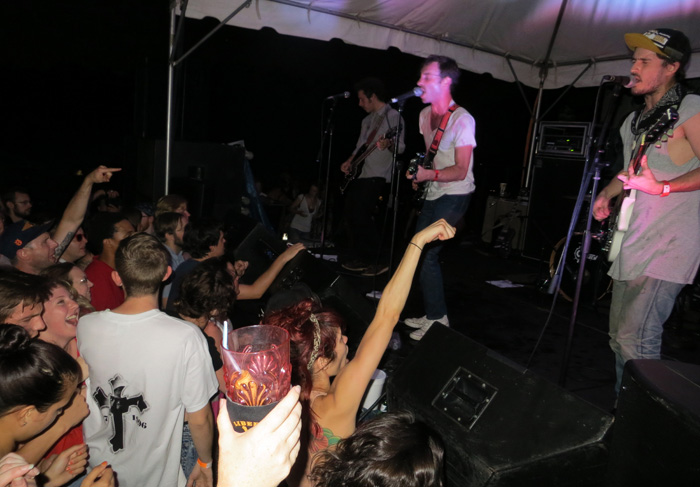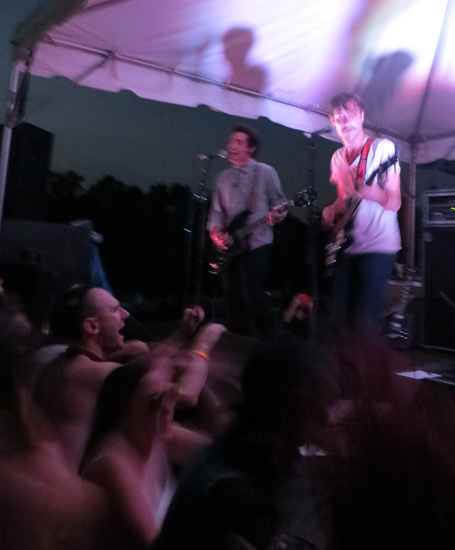 Usually by the time the headliner comes on, I'm too tired to care. I just want to settle down and make fun of a bad movie. But I'd done a better job pacing myself this year, slacking in the shade to socialize when there wasn't something I absolutely had to see.  I stuck it out for most of the Lips before calling it quits and returning to our forward command post.
I usually like the movie selection but not the order. Same this year. I was much more interested in seeing Blacula on the big screen for the first time than ever sitting through Big Trouble In Little China ever again. I know Big Trouble has a lot of fans but I have always hated it.
Next up, Bladerunner, one of my favorite films of all time. They had the original theatrical release, somewhat faded with time. Still a beautiful film, but a little sleepy after a long day of drinking in the sun.  In fact, I didn't make it to Blacula due to such activities.  We crawled into our tent after Vangelis noodled out the end credits of Bladerunner.
In the morning, it was the usual scene of carnage. Walking Dead could've filmed a scene here without needed makeup artists, set decorators or actors.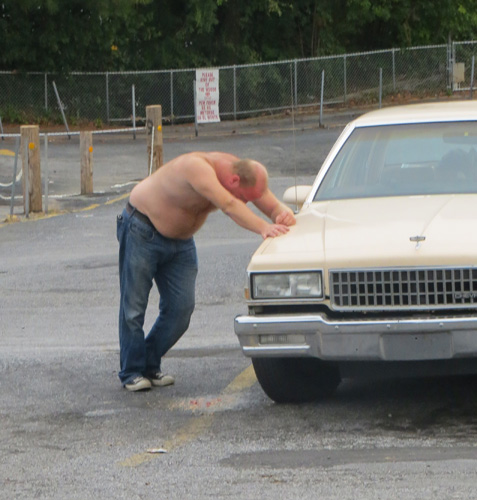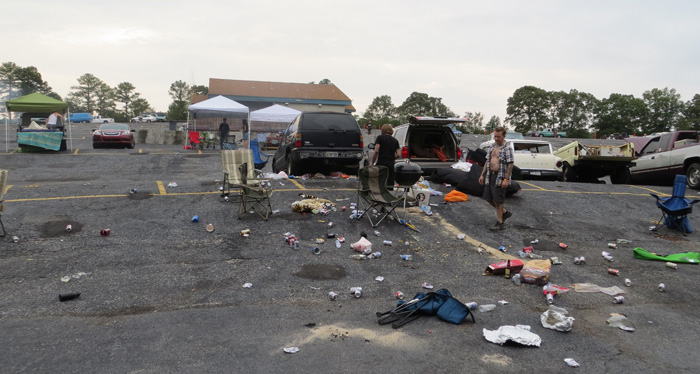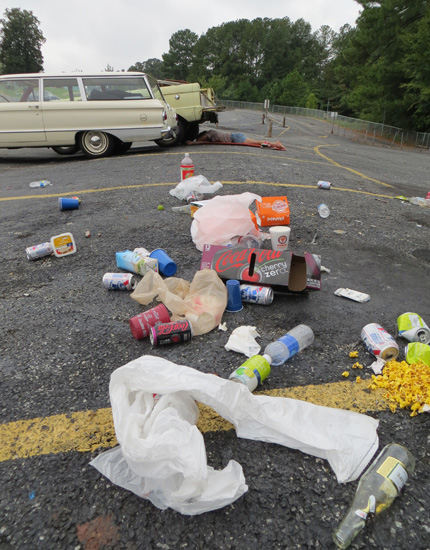 Starlight is preparing to transition to digital, but thankfully they're going to keep a couple of ye olde 35mm projectors for events like this. Fourteen years of Drive Invasion, something like ten years of Monster Bash, and dozens of other interesting retro/mondo events later (not to mention our weekly Wednesday night visits for the latest features), it's a long, happy blur. I can hardly wait to add to the fuzzy memories.