So yeah, that last post, more than a month ago? April Fools. I know I've burned enough of you badly enough that you'll probably never fall for another one again but I'll keep trying, at least until I finally kill Degenerate Press for real. Heck, we're barely in existence now. Once a month?!? I used to send out emails twice a week! Sheesh. You'd think I'd been working 14 hour days at my real job, then working on a novel and a couple of card games in what little spare time I had. Oh, and camping, and hosting the in-laws, and… and… and…
Ahem.
This week things have calmed down to their normal level of insanity so here's your random show that gets a review – Moby Dick, put together by Saiah, based at the Goat Farm, and playing through the weekend over at Lifecycle, the building materials recycling place on the west side.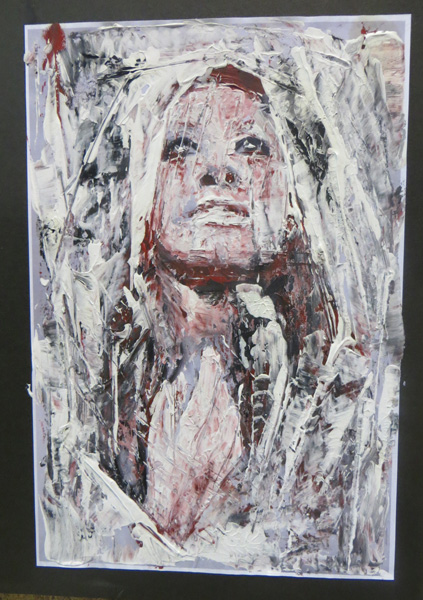 I'd heard good things from the various media outlets and had imagined what could be done with this production in my head, so I went in with high expectations. Before the show, we got to peruse the story boards and other materials the artist and director had used in putting together the show, further building my anticipation.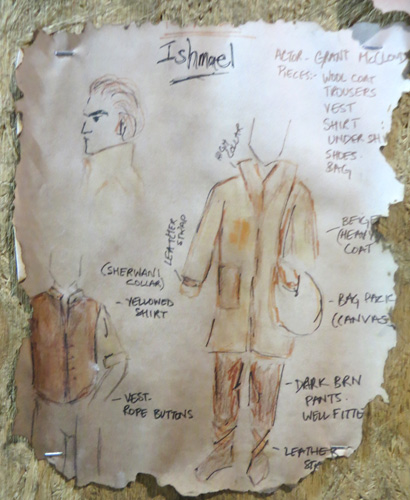 However, I was glad we thought to BYOB. As this wasn't a proper, traditional venue, they didn't have a proper, traditional refreshment stand. Soon we were led by lanternlight into the neighboring building and the show began.
During the first few acts, I was already mentally composing rave review as we followed the show from scene to scene in the 100-year-old warehouse as Ishmael functioned as both narrator and character, providing an almost haunted-house-like experience.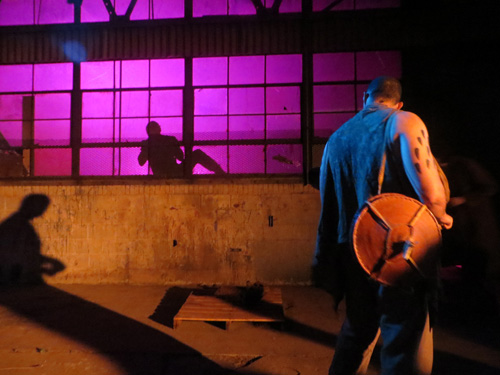 As She Who Shall Not Be Named wrote on my facebook page, the setting was the star of the show: metal beams, creaking doors, rotting wood and miles of rope, all in a cavernous space that resembled the interior of a capsized ship.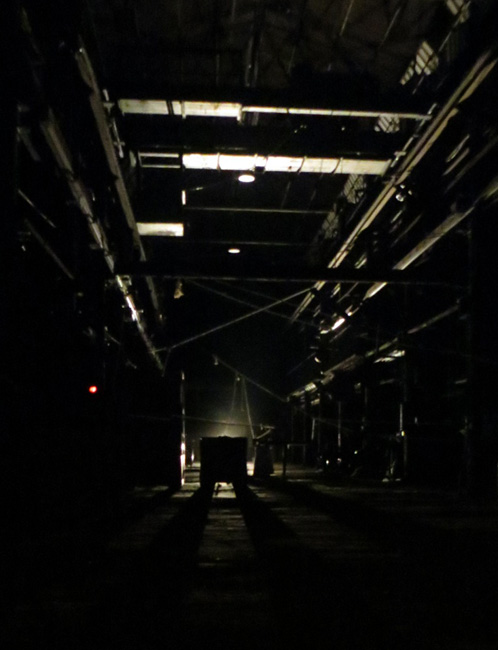 However, the space became a problem as the production settled in for the last 3/4 of the show. The actors were often just a little too far away and the room swallowed their voices before they could reach us. Added to the gravelly delivery, I only understood a small portion of the dialogue.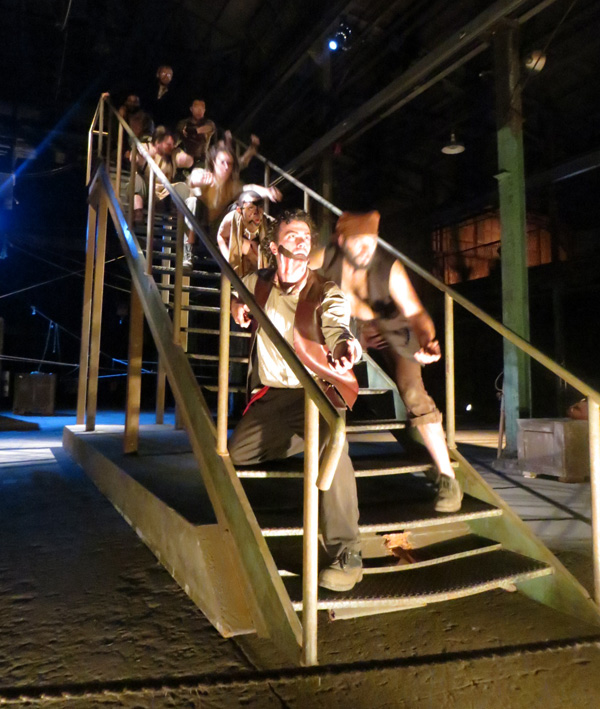 The acting was good overall and the script, from what I could gather, was interesting. Having Moby Dick played by a woman in a billowy white costume was very interesting. (Before the show, I envisioned the audience as the whale and forcing them and the actors to occasionally circle each other. What's a meta for anyhow?)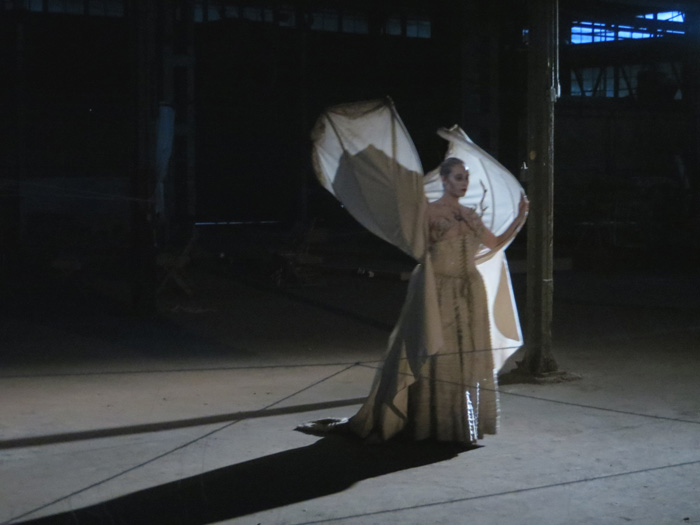 Some nifty costumes and surreal choreography couldn't save the show for me. Overall, I'd recommend it if you can go for cheap or free, but unless you've heard they've changed the setup so people can hear (unlikely this close to the end of the run), I don't think it's worth the $25.
It is one of the most interesting performance concepts I've seen anywhere and the group itself is young, so I look forward to seeing something else from them!