I was tempted to follow my one-word review of Bubbapalooza, "Yep," with the following review for Monster Bash: "Uh huh."
Not a lot changes at this event year-to-year, but that doesn't make it any less fantastic for me. Seriously, if you haven't been to this event before, many times before, why should I bother telling you what you're missing?
This year, the weather must've worried even some of the regulars this time around. I can't count the number of times I asked, or was asked, "Where's _____?" But, despite storms raging all around town, we only got a few minutes of rain in the afternoon, then blue skies for much of the day. Thus the terms "scattered showers" and "chance of rain."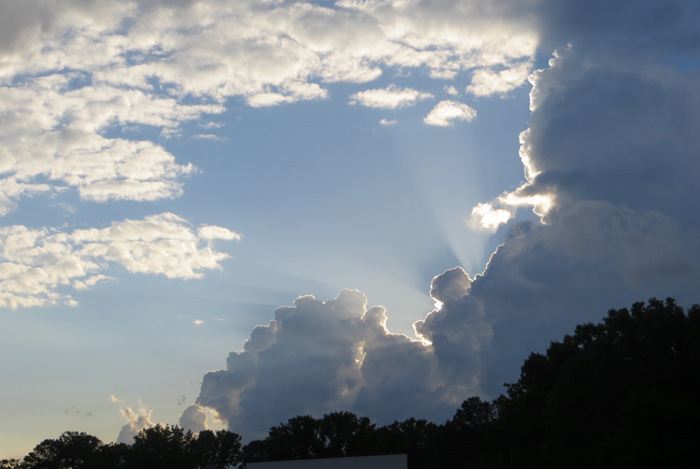 Those in attendance got a full day of the usual – live music, creepy creatures, acres of ink, cool cars, and grilled meat.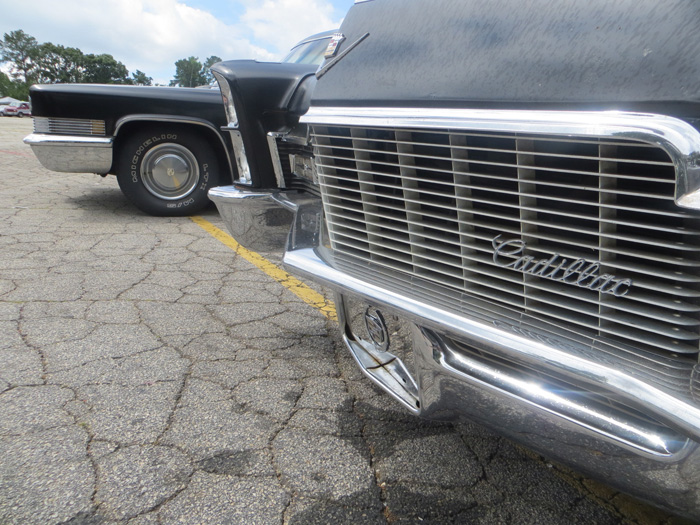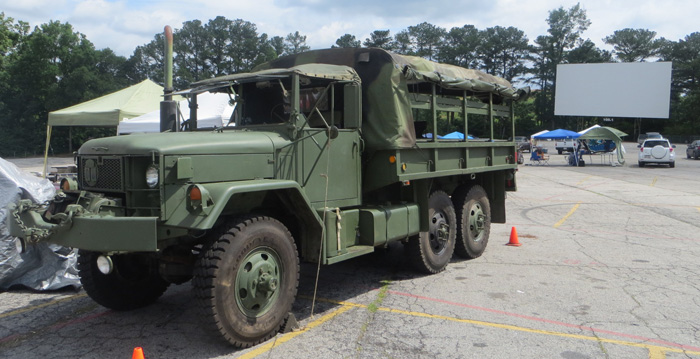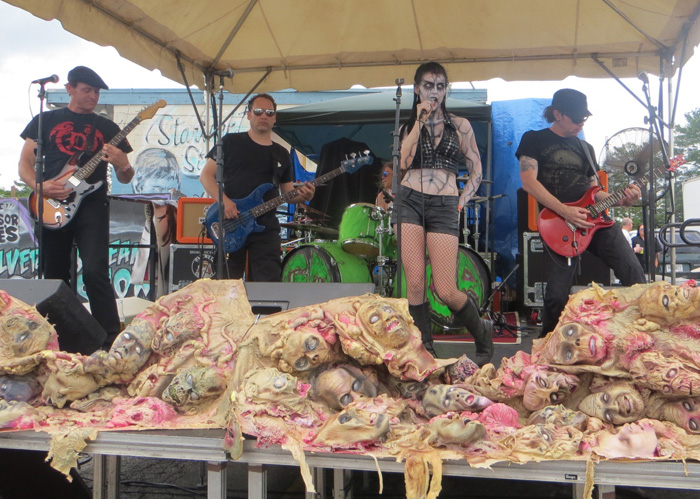 Metal Gaga puts the Dada in Gaga.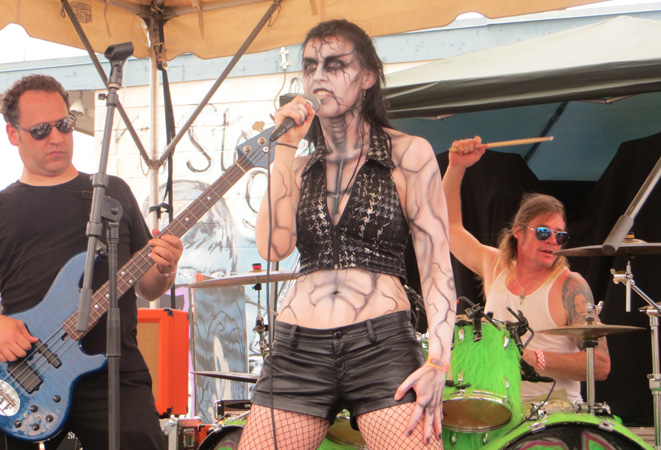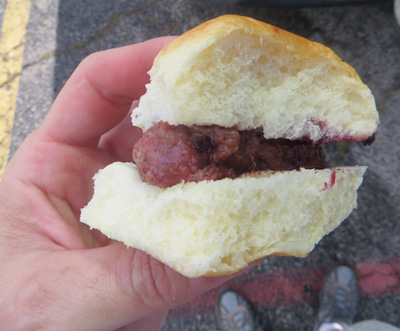 This year's sausage feast included Andy McDaniel's "Black Forest" sausage with chocolate and cherries. Sweet, and surprisingly addictive.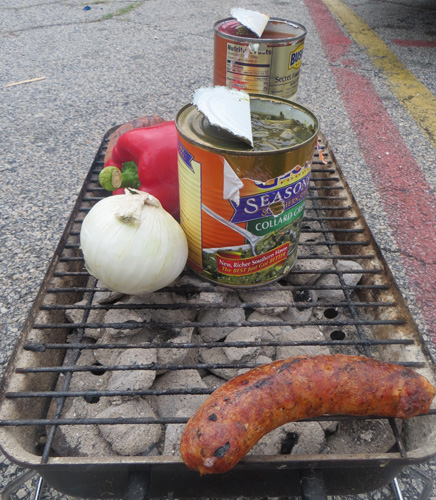 The sausage fest continued with Monstrosity Championship Wrestling. Gay vampires vs. redneck werewolves? We got that.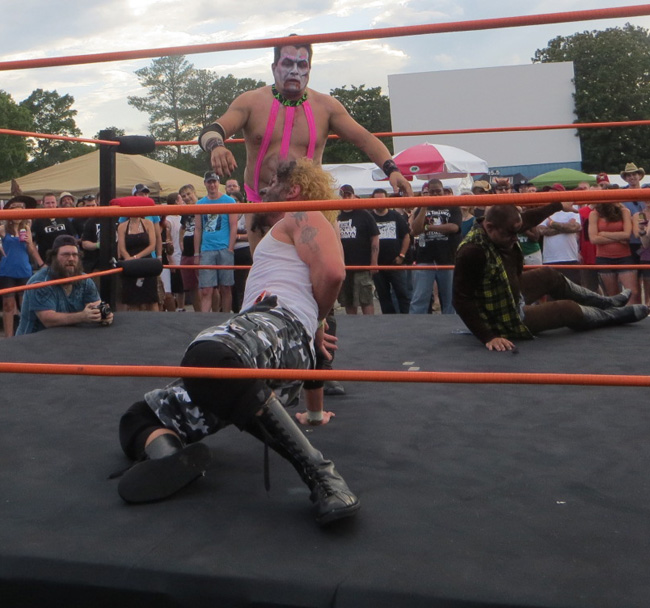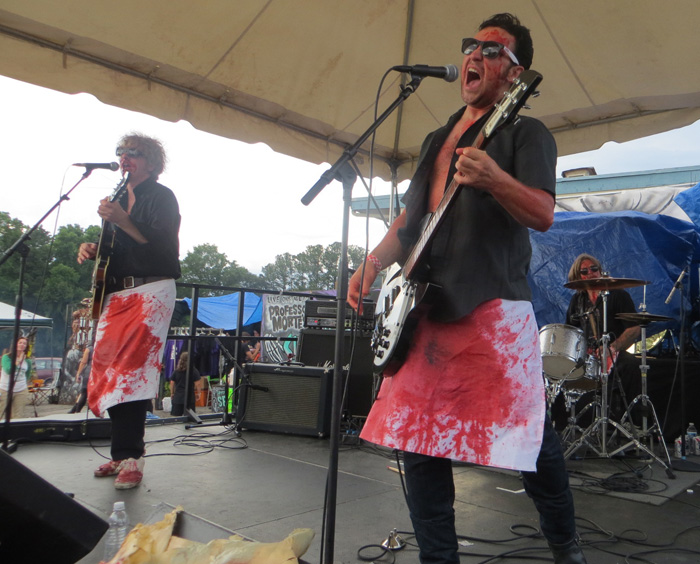 A rare reunion of The Butchers, 60′s garage with punk leanings.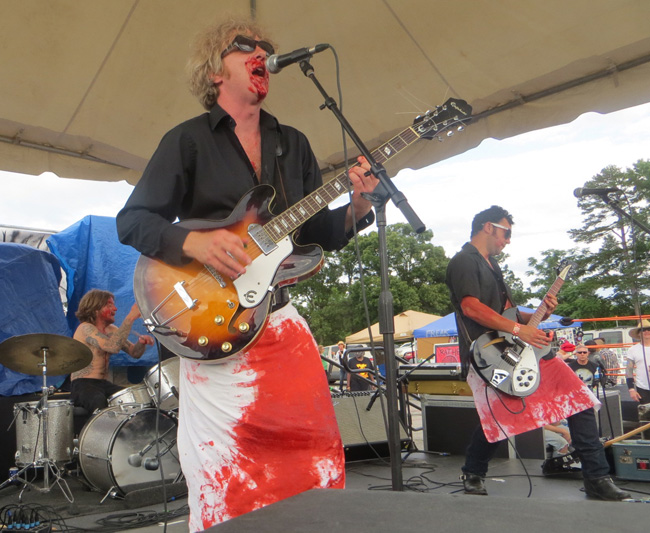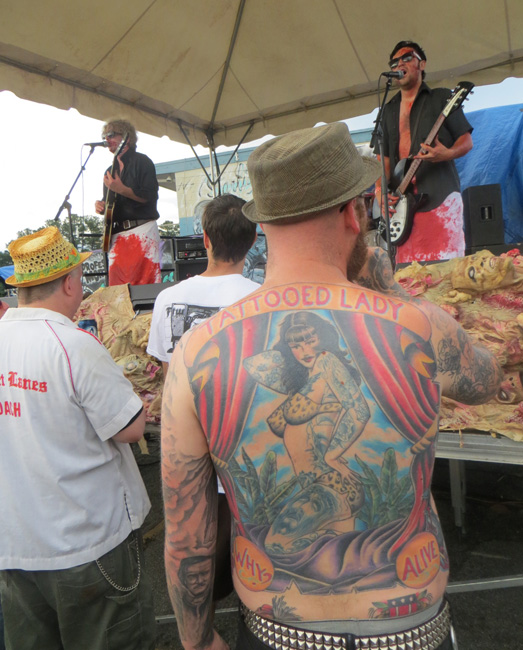 Second place best tattoo of the weekend goes to James, above.
First place? Never got her name.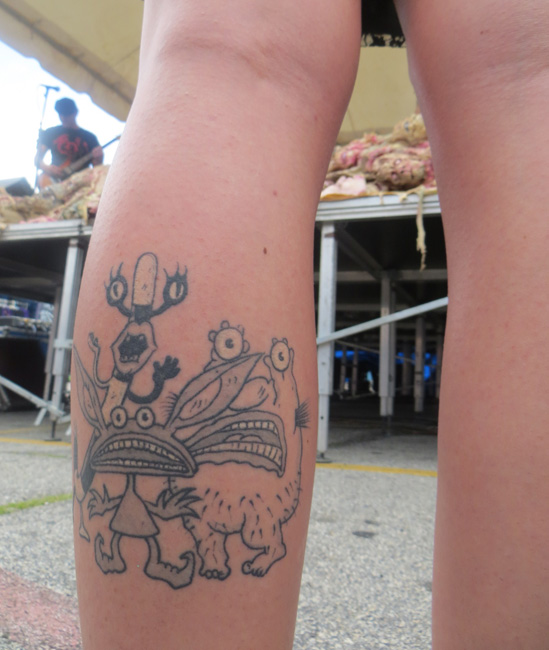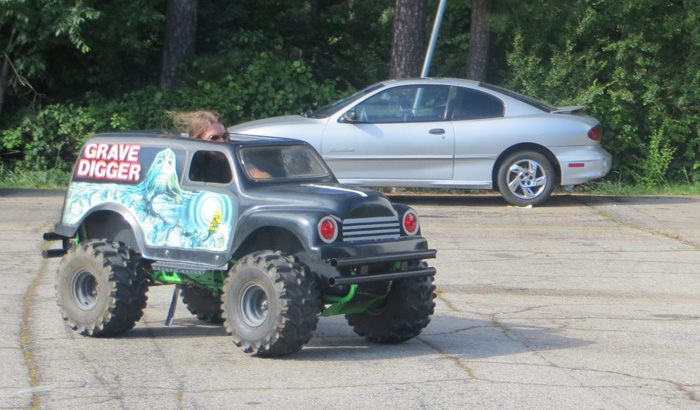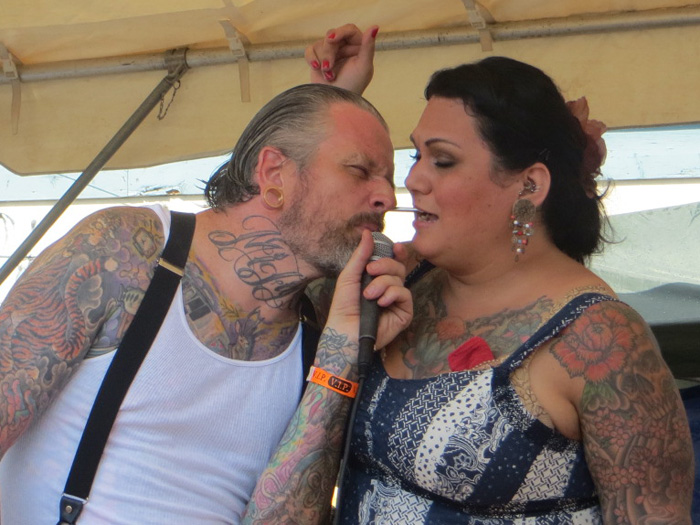 Why, yes, that is a woman using her teeth to pull a six inch nail from a man's nose.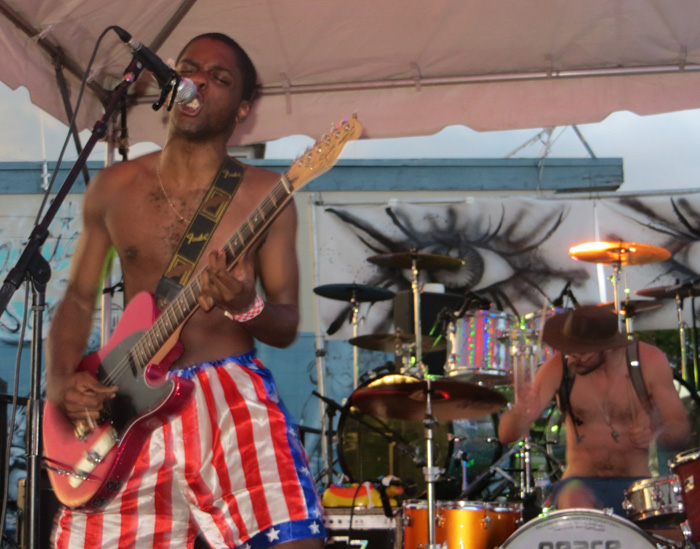 My favorite musical act of the day got shafted with the shortest set due to things going late leading up to the headliner. Baby Baby have energy to spare.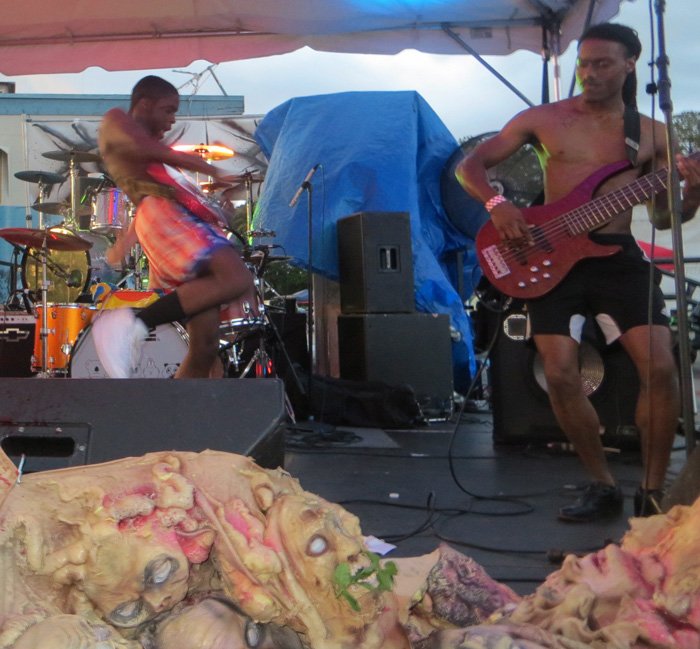 I preferred them as a 4-piece with the second percussionist and extra vocals, but the 3-piece lineup puts more emphasis on the guitar. Great stuff, but dammit Fontez don't get so chatty. You could've slipped another tune in there if you hadn't been so keen to talk between every song.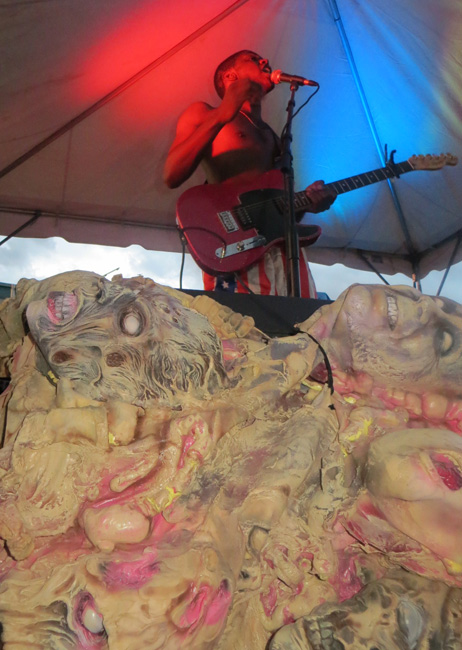 The sun set so I decided to put some stuff away while there was still light. Then the clouds finally opened up, dumping rain. Rather than stick it out, I opted to skip Black Juju, the Shane Morton fronted Alice Cooper tribute. I'd' seen them a couple of times and they're fantastic, but I had an early day at work in the morning. By the time I finished packing, much of the rain had passed yet again, but I slipped out the gate and pointed the truck home.
Drive Invasion is Labor Day weekend. You know where I'll be.