Twenty years ago this month, I issued the first publication with the Degenerate Press moniker. (If anyone has issue #1 of Degeneration Excerpt, the one with no issue number on it 'cause I thought it would be the only one, contact me ASAP. I don't own a copy.)
Rather than some kind of shindig to celebrate two decades of degeneration, I squatted in the woods under a tarp with some friends while it rained for five days straight. We were supposed to stay a few days longer but got tired of the damp and returned to civilization to see the gloATL performance and some rock n roll.
It's almost too perfect that one of those acts was a 3-piece all-girl band starting with the letter C. Catfight! was the first local act I ever wrote about, some 15 years ago or more when I moved from paper to the series of tubes. They're long gone, of course. Last I heard, they were living OTP raising the next generation of vegan rock stars or something, but the local scene has provided a replacement for Catfight! in the form of the Coathangers. We trekked down to The Earl to catch them on Saturday night.
But first, Zoners.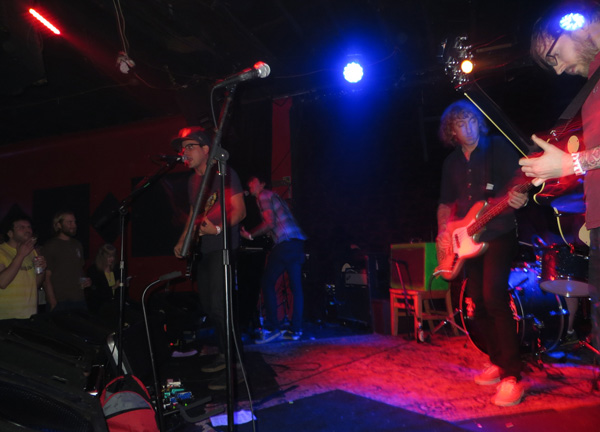 If you have enjoyed the recent surge of fast garage rock in the vein of Ty Segall and Thee Oh Sees, Zoners are right up your alley. These acts mine the sounds of Wire, Undertones, The Clash, and The Ramones, the latter of whom Zoners covered with the song Havana.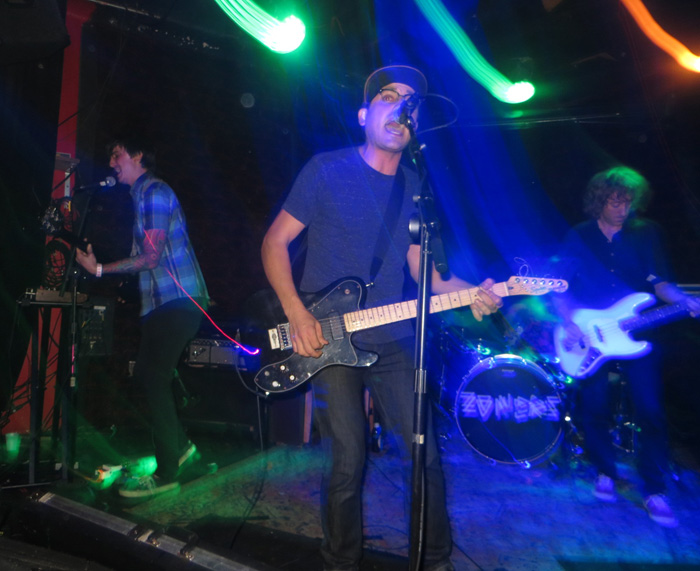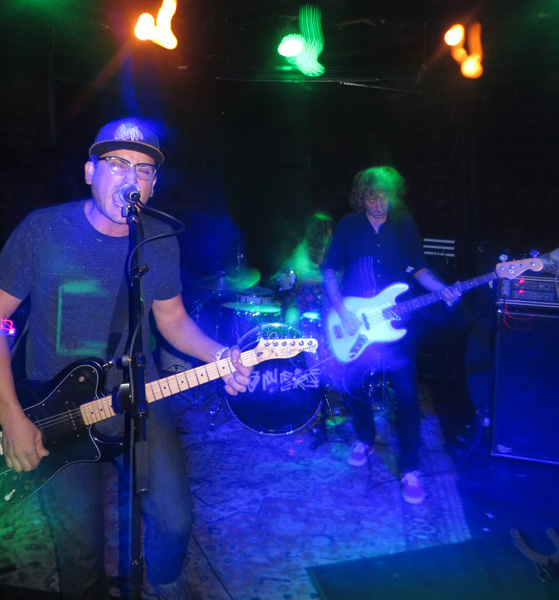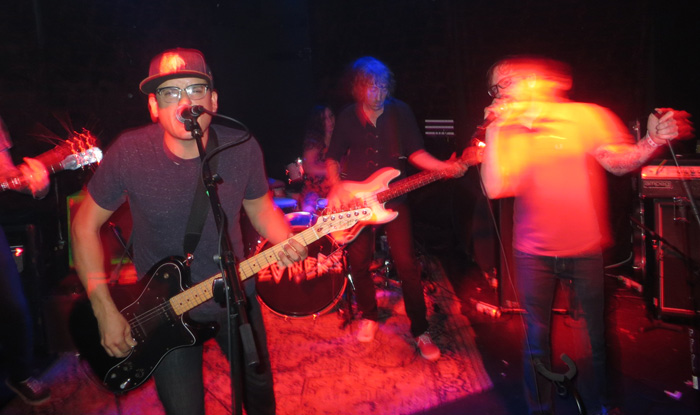 They're good at what they do, as you might expect with so many familiar faces from the local music scene (I never did get a decent shot of their badass drummer. The lighting at the Earl requires a flash and I was using as little of it as possible.) But I was glad for the 22 minute set. One more minute of this stuff would've become boring. This particular sound is great when it pops up on my iPod on shuffle, but I can't listen to a whole album of it almost regardless of the artist. I look forward to the Zoners popping up between the other weirdness in my mix, when/if they get an album together.
When we read the list of bands off the board for the evening, degenerate BM said, "'Acid Freaks?' That is the worst band name ever." I've heard worse names. However, it has been a long time since I've heard a worse band.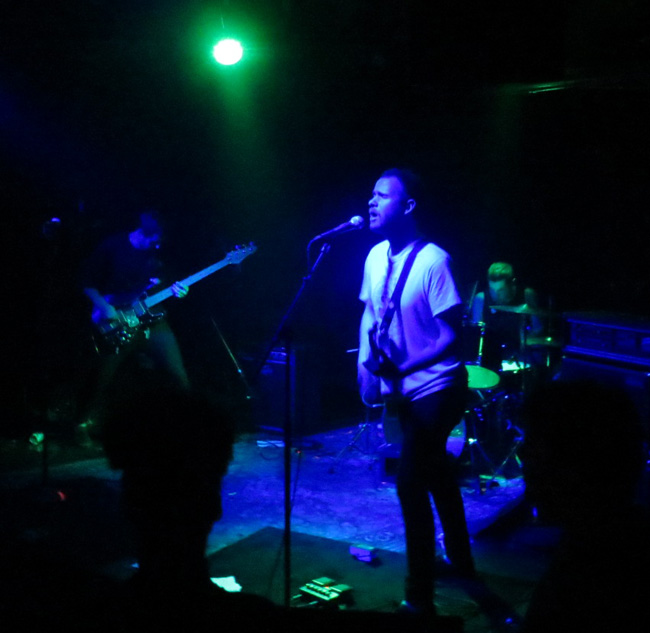 Horrible, mushy hardcore. I may groan at the sound of earnest singer-songwriter music, but at least I can get some cringe humor out of it. Acid Freaks' assault on my senses, however, sent me from the room only a few songs into their set. I'd blame the sound guy, but he had handled Zoners' 5-man band (plus random keyboard thrown in) just fine, and later would handle Coathanger's 3 pieces effortlessly, so this is not a mixing problem. I'd blame the genre, but sometimes this stuff grips me. Acid Freaks, however, were fuzzy to the point of bland, yet so loud I wanted ear plugs to drown out the din.
Not good.
"And then there were three," Julia said, kicking off Coathanger's set. Lately, they've been posting promotional photos without their keyboardist. We weren't sure if maybe she just hadn't gone on tour with them, but it seems she's no longer with the band. I was curious to see if the sound would be lacking but I'm happy to say I barely noticed. I did miss it, but not as much as I feared I would.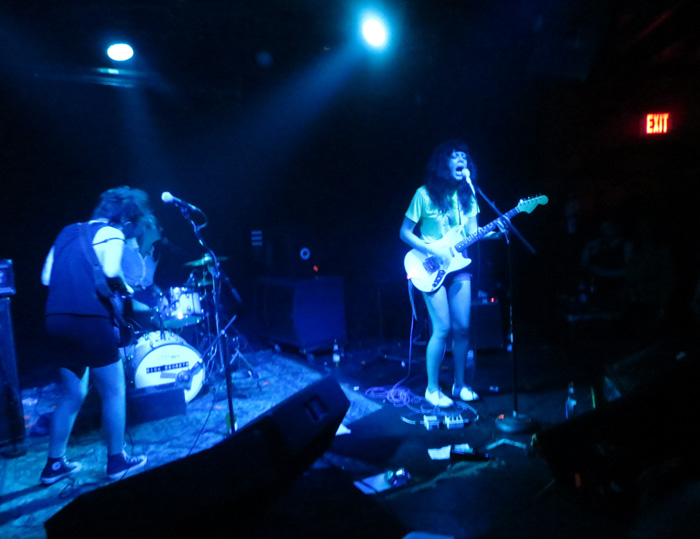 I've seen them sloppy, I've seen them angry, I've seen them tired, and I've seen them nail it. This particular show leaned toward 'nailed it,' particularly with a Devo cover that caused the cute, 20-something ladies around me to burst into a mosh pit.
One of the many things I like about the Coathangers is the whip-fast change of mood, from playful to angry to chilled and around again.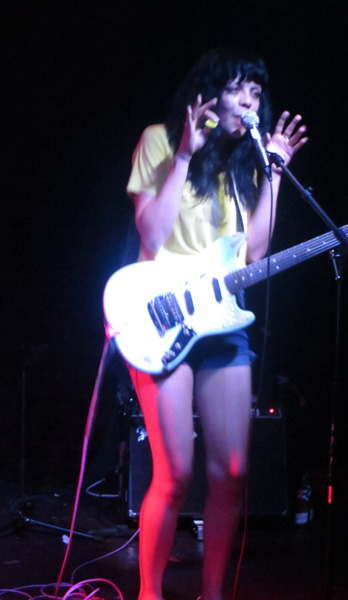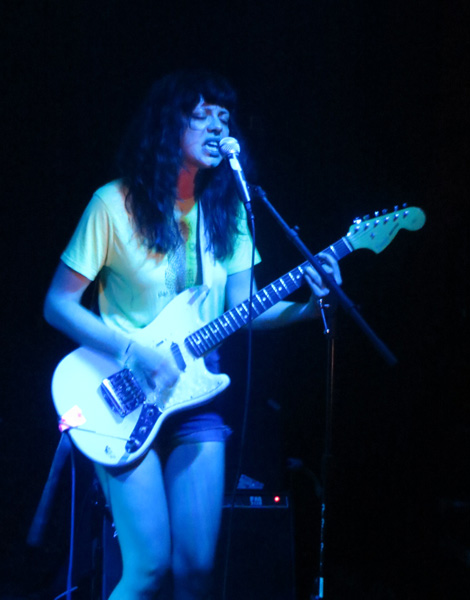 If that's not enough range for you, they also pull a Chinese fire drill and swap instruments. They've all gotten better at their leads, as well as their alternate instruments.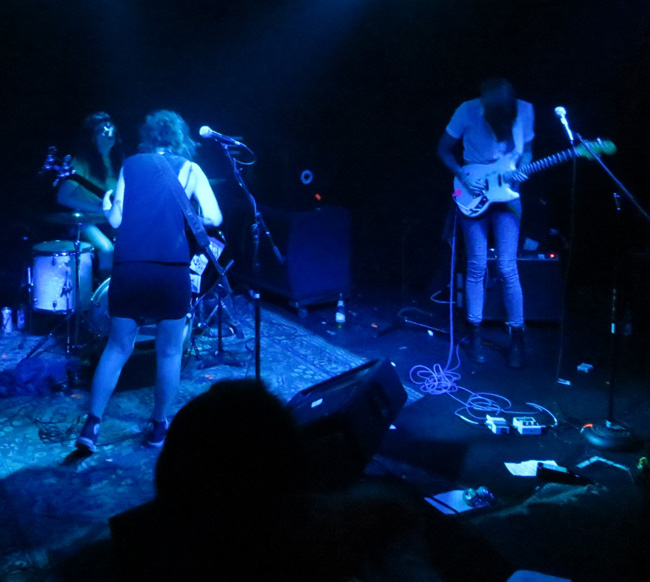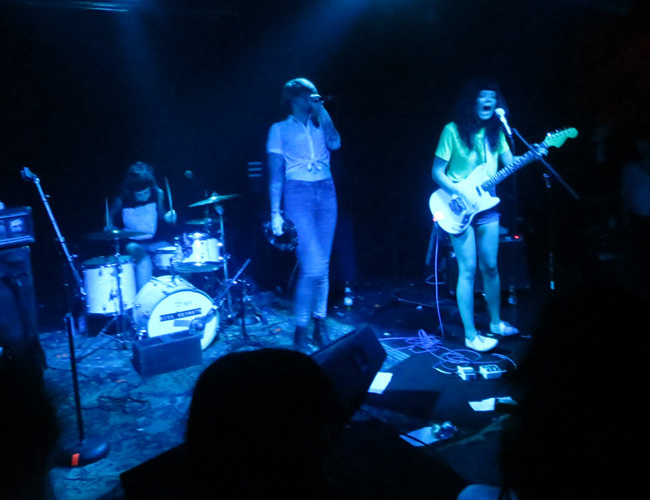 I stepped out to the front bar to socialize and missed their encore. Fortunately, I'll probably get the chance to see them again. Coathangers are touring and working on new stuff now so check 'em out.