Yeah, yeah, we'll get to the pictures in a minute.
"I'm not really an Elvis fan," you say? Neither was I many years ago when I stumbled into my new favorite joint, The Star Bar. The bar had already made me a fan of old country music, thanks to Bubbapalooza. I'd also become a fan of the downstairs bartender, the towering Mike Geier, who had assembled the band Kingsized to do an Elvis revival/seance that weekend. Afterward, I didn't come away a breathless worshiper of all things Elvis, though I do enjoy the man's work more than before. More importantly, I didn't miss another Kingsized show (Elvis-themed or otherwise) for a very long time.
Alas, such talent and spectacle does not go unnoticed. Variety Playhouse was packed with people who were there as much to say they were there as to enjoy the show. The crowd chatter, even right up against the stage, can be distracting.  For this show, the Playhouse had additional staff warning people where they couldn't stand, pointing out lines of yellow tape on the floor marking paths to exits and preventing me from getting into altercations with dickwads in UGA baseball caps grumbling, "They're just a cover band!"
No, Kingsized is not just a cover band. The show has grown beyond the bounds of the Star Bar with a horn section, backup singers, dancing girls, a midget Elvis, a bullhorn and an Elvis impersonation contest, even a moment of product placement/endorsement (I keep waiting for pyro and/or lasers and/or a flying pig.) The show has grown beyond the bounds of Elvis as well with the Stairway to Heaven guitar solo sneaking into In the Ghetto, and a short set of "What Would Elvis Do?" post-Elvis pop tunes done in full-on Vegas Elvis style. Though this year stayed a bit more on-course than some previous shows (what, no Little Less Conversation/Hush/Touch Me mash up?), it was still a great fucking show.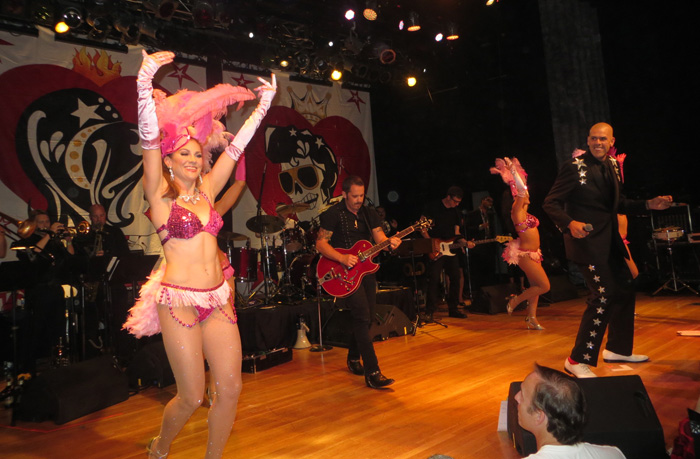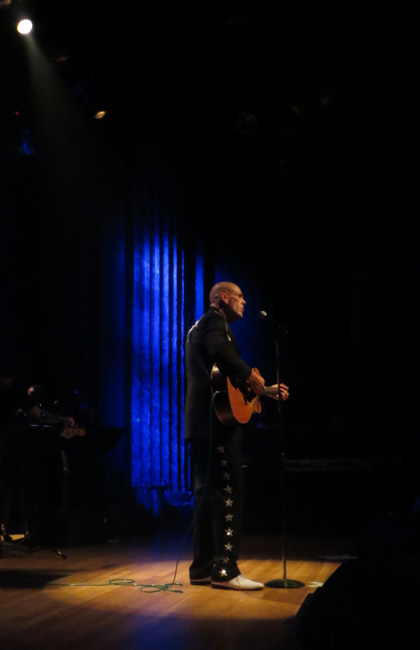 Even with the spectacle, there are tender and intimate moments. Acoustic numbers, solos, or Mike just wandering off stage to sing to someone.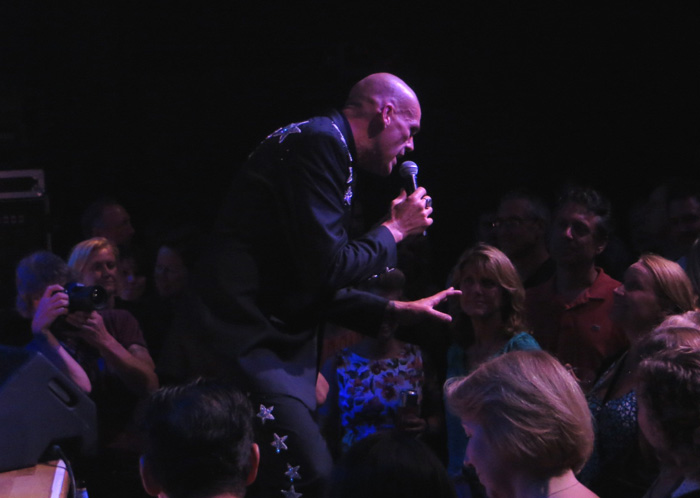 They did a rockabilly set that felt as much like a spoof of the 68 Comeback Special as it did a break from the bombast. Should I laugh? Should I be reverent? The joy of art is that you get to make your own interpretations, regardless of intent or context.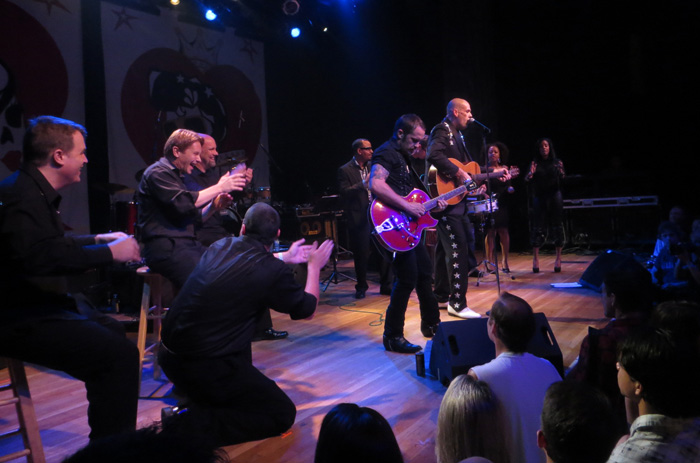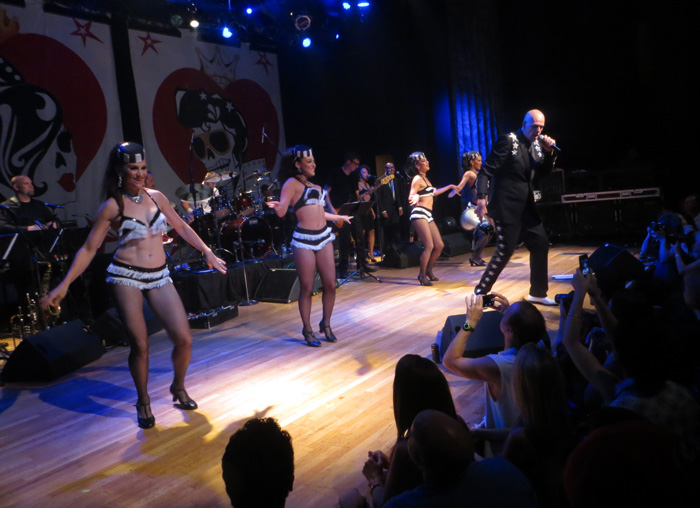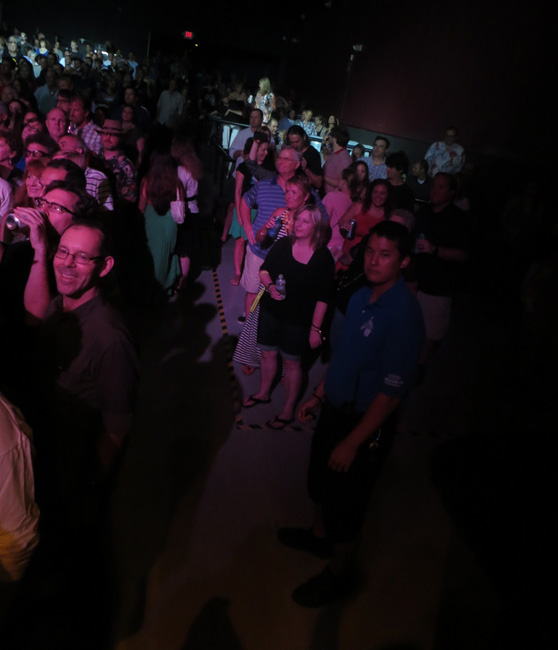 The man with the saddest job in the world – enforcer of tape lines.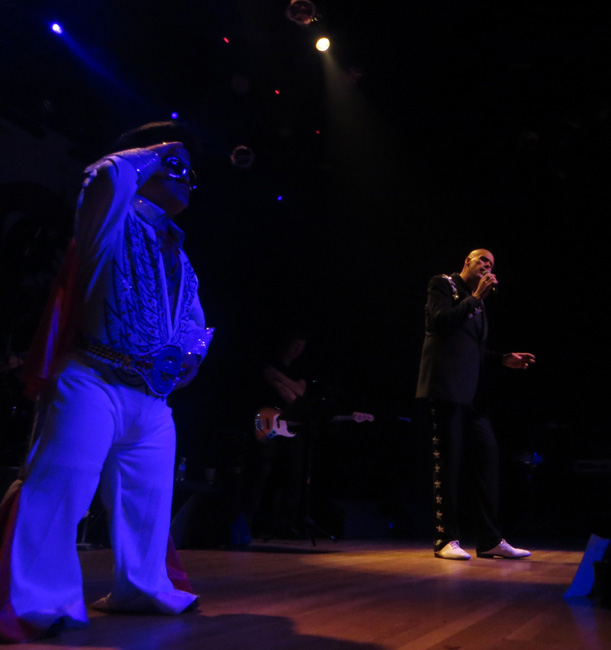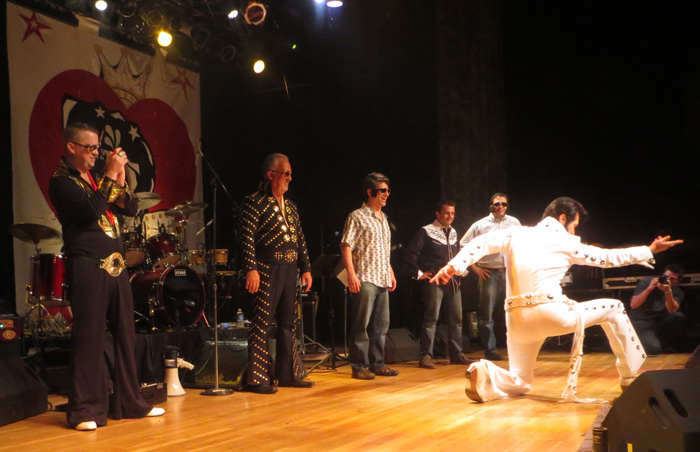 I believe the gentleman below won the Elvis impersonation contest based on sheer gusto (and/or bringing enough friends to cheer for him.)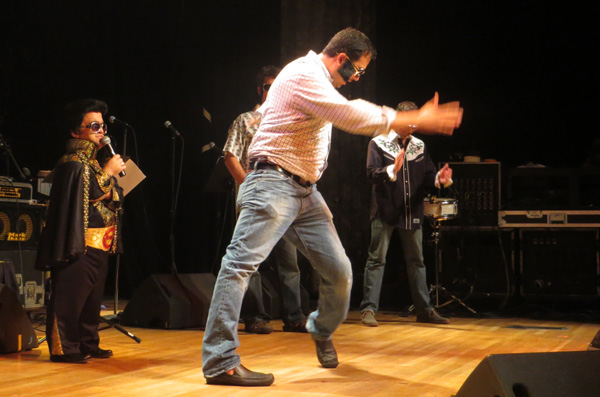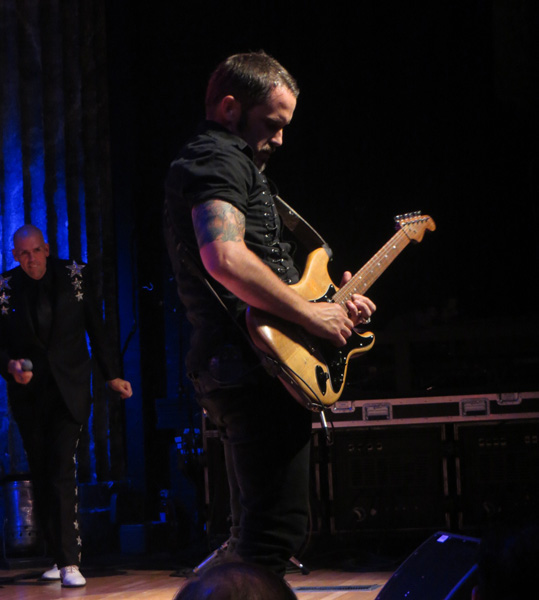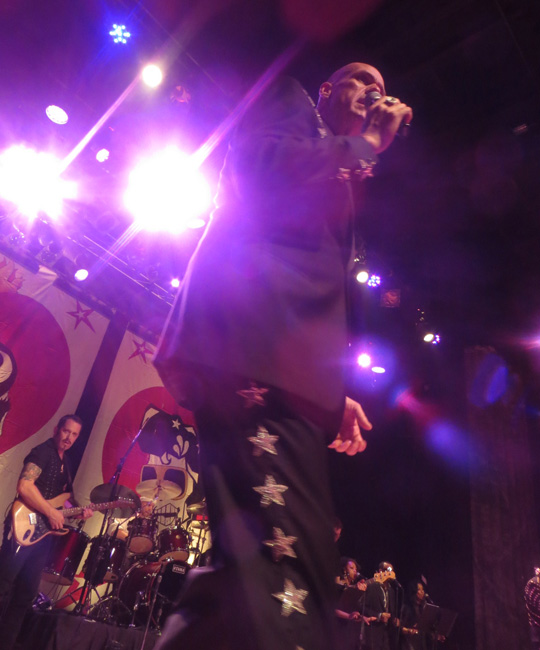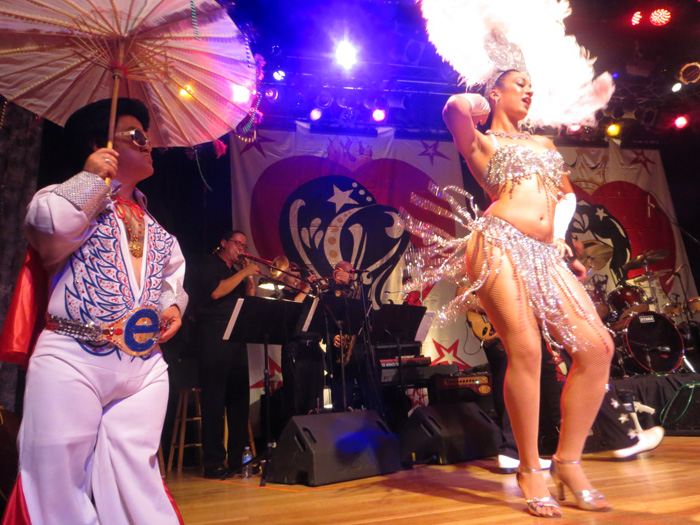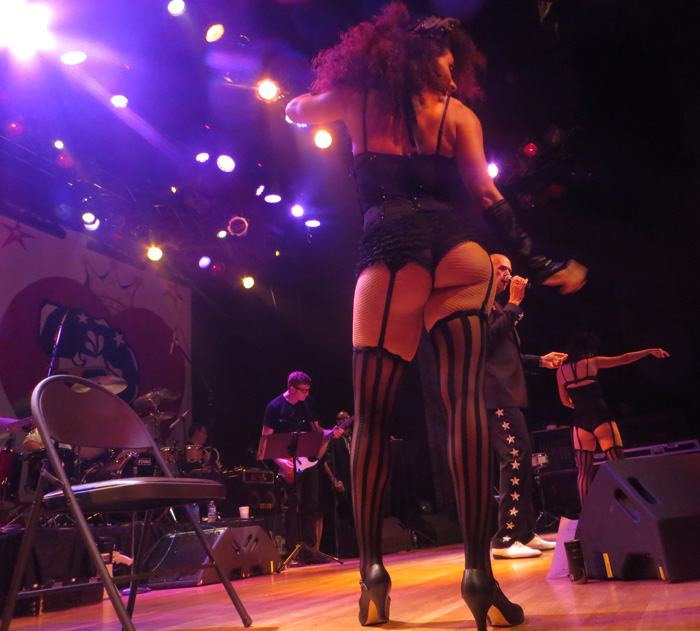 Oh, and UGA guy? Even if this was "just a cover band" I paid to see them. There is ample room in and around this venue where you can catch up with your buds without distracting fellow patrons.