When I saw Kings of the Fucking Sea pop up in ye olde social media feed (or "Kings of the F****ing Sea, as they often print it), I immediately "liked" the event, then went about my business. She Who Shall Not Be Named asked why I wasn't chomping at the bit to go to the show.
"I'm not in the mood to drive all the way to Nashville tonight," I replied.
"Uh… that show is at 529."
"What? Oh. F**** yeah!"
Either the early nightfall has motivated 529 to start earlier, the scene there has changed, or someone needed to wrap the show early. We arrived at 9.30 to find the opening act, The Stents, in full swing.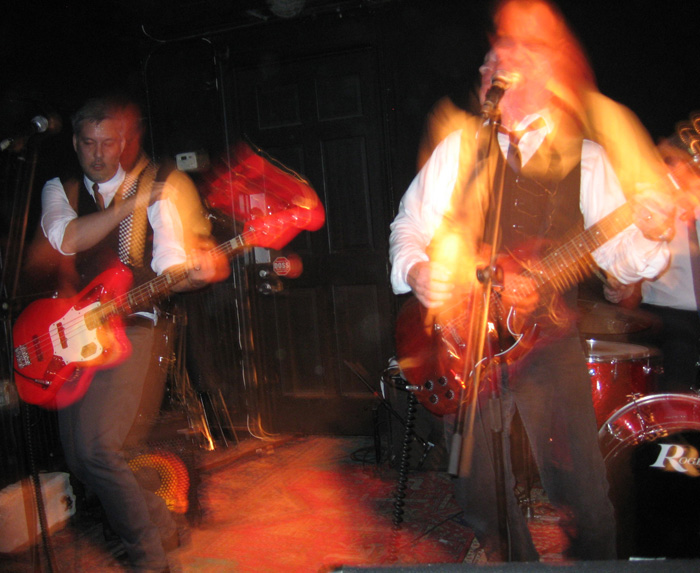 It's a weird, post-modern moment when a band reminds you of a resurrection movement you've already been through once. Remember the 60′s garage influenced pop rock of the 1980′s? The Stents are bringing it back again – again! Romantics, Smithereens, Fleshtones all came to mind, along with Kinks, Troggs, and a healthy dose of Ventures. They've got a former Hate Bomb keeping things bouncy on bass and share that band's penchant for rolling out into the crowd to spread the energy.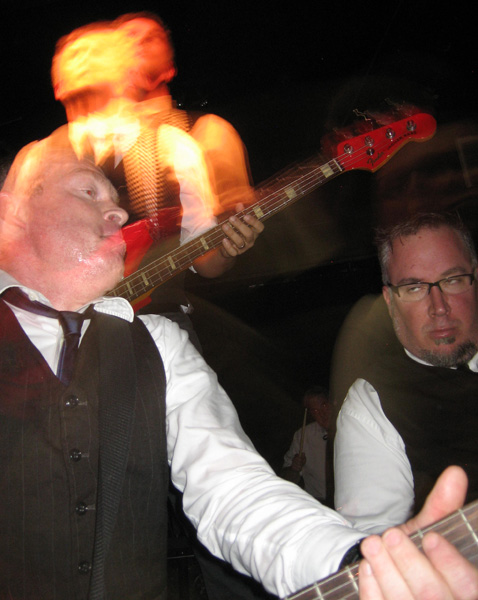 The drummer seemed to be enjoying himself as well (though it was tough to tell due to 529′s lighting. They have at least improved their rum selection.)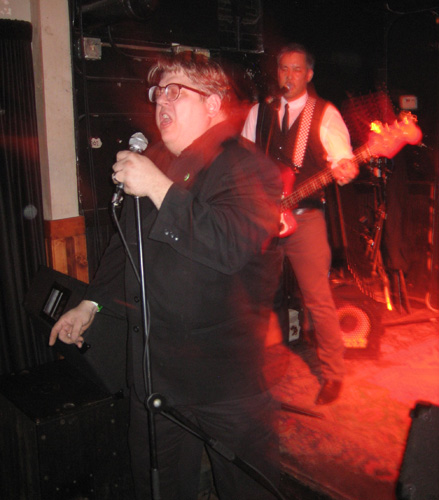 They pulled up Artie Mondello from The Delusionaires on stage to sing vocals on a tune, a 60′s number I can't quite remember three days later without my notes, before calling it quits. They've got a number of 45′s if you're curious. They're from Baltimore, so catch 'em if you can next time they're in town because that's a long drive.


Kings of the Fucking Sea set up. Drummer Poni Silver also plays with The Ettes, but it's Chet's former bands, Immortal Lee County Killers and Quadrajets, that I knew and loved. Not surprisingly, they sound a lot like ILCK, also a 2-piece for most of that band's career. Chet blows the blues the fuck up.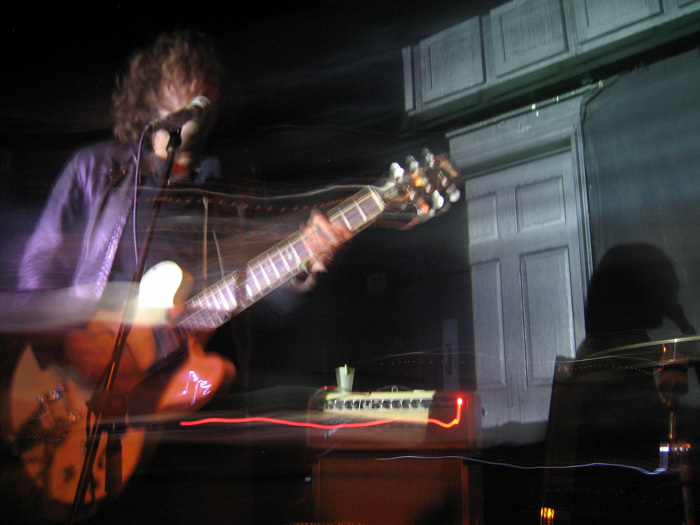 It's a sound that seems to vibrate my very brain. Poni has the right energy level to partner with Chet, and isn't exactly unpleasant to watch.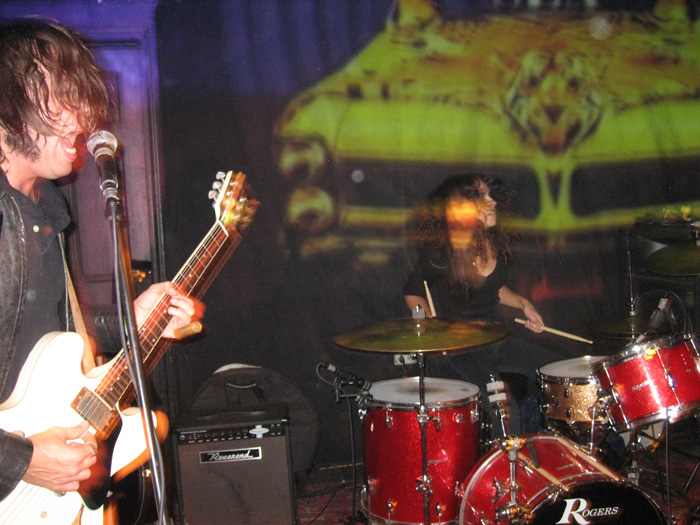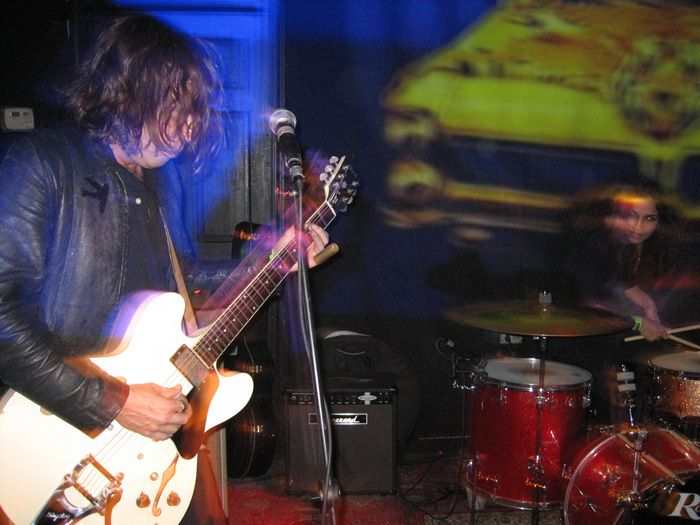 My only complaint was that the set was too short. Oh, and that you can't get their music on record/CD/computer yet.
Oh, and I would've preferred Kings of the Fucking Sea to go on last. The Delusionaires bring a lot of instrumental stuff, mostly 60′s garage go-go and surf, good tunes but nothing like the dark fury of KFSea (I just made that one up, though I doubt I thought of it first.) The Delusionaires hail from Florida but I've seen them in town a few times so you might catch them soon. They bring plenty of energy and are worth checking out.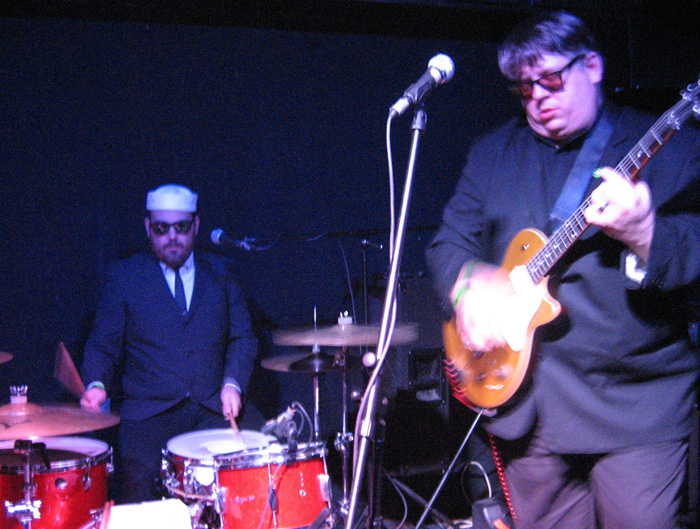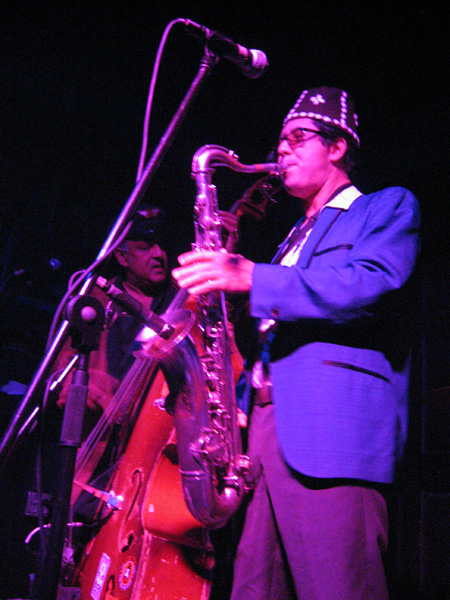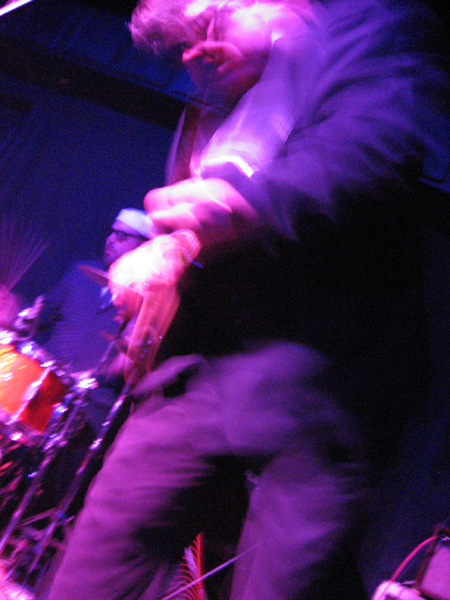 Back outside, winter isn't coming, it's fucking here.  It's tough to get motivated to leave the house, I know, but if you think these bands, these bars, this scene will always be there for you, you're delusionairy (or something.) It's warm once you get there, so get up, get out, get it on!