When glaciers descended upon Atlanta in January and February, we decided it was time for a long weekend in warmer climes. We've been visiting Port St. Joseph in the fall the last couple of years, but the other state parks within reasonable distance were all booked up. We returned to what has been elected Florida's most beautiful state park several years in a row.
Arriving after dark, we did little more than pitch the tent and walk out to the beach for a few minutes. It was chilly at night, but since it's car camping we'd been able to pack enough blankets and clothing. In the morning, we went for a hike that turned into a 16+ mile marathon. We didn't set out to do this. We started on the inland trail, enjoying the twisted trees and interesting fungi along the edges of the path.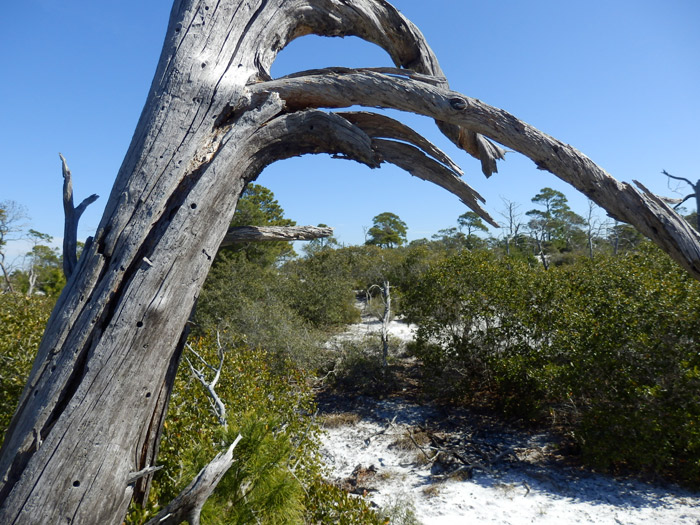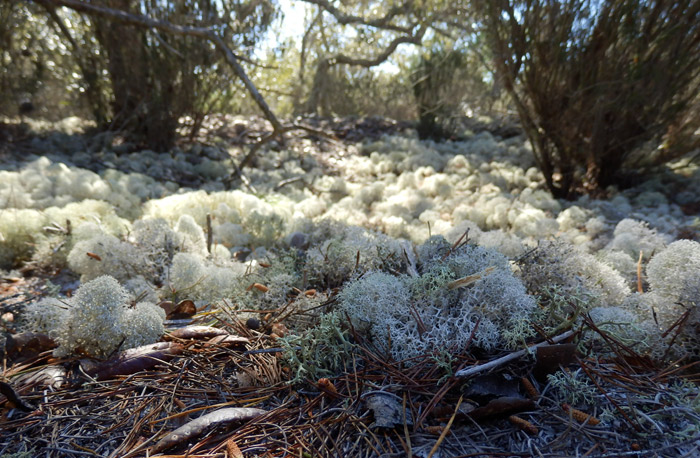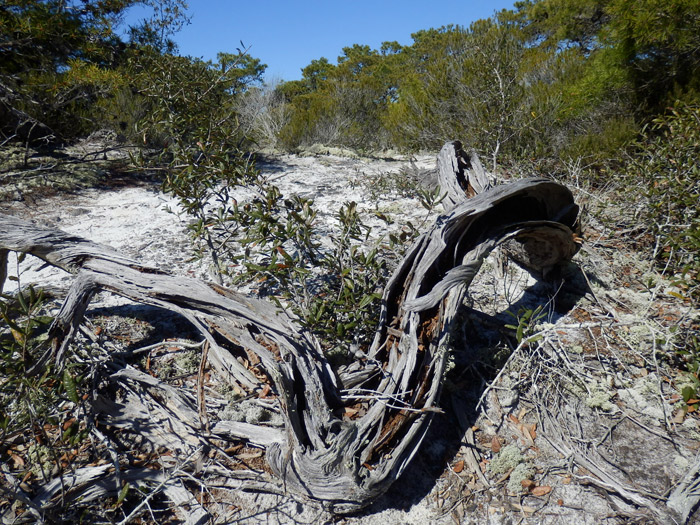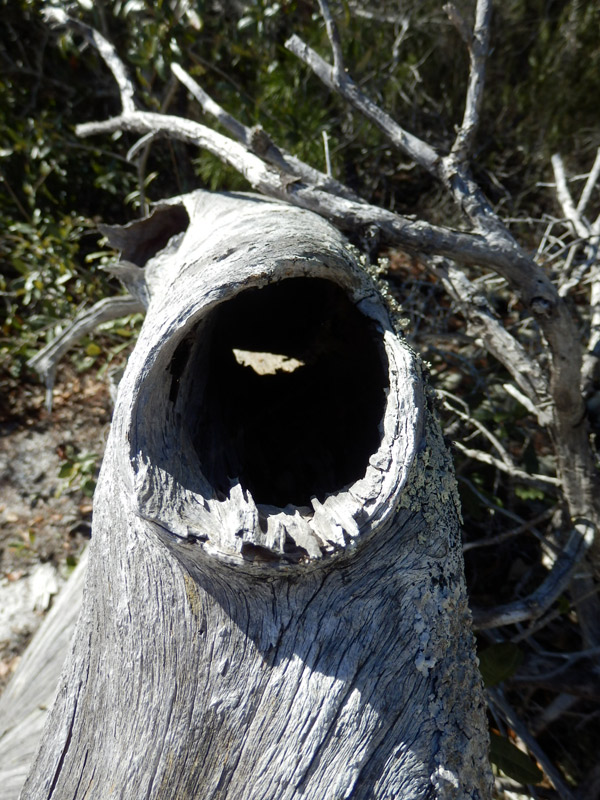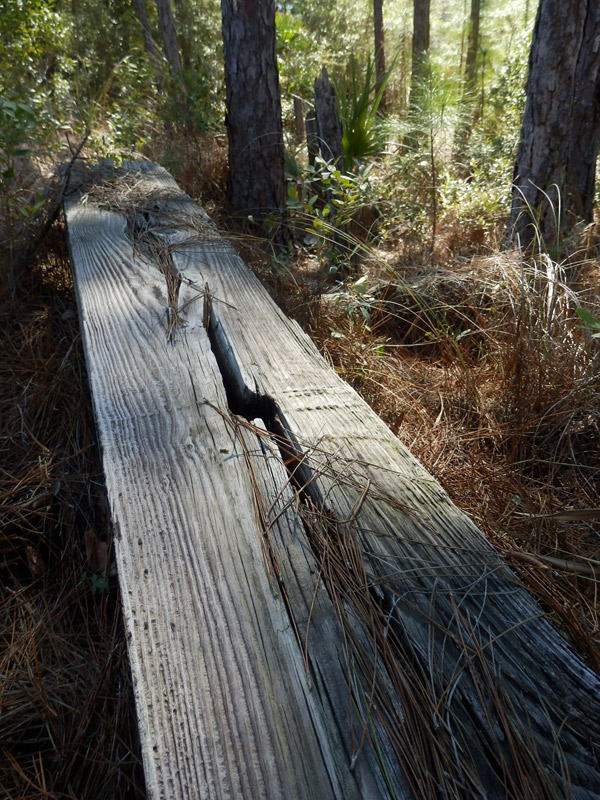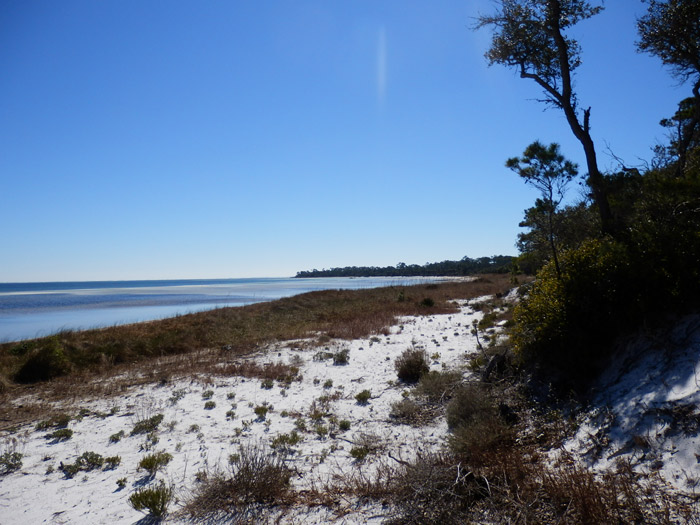 We switched over to the bay-side of the peninsula, gawking at thousands of horseshoe crab shells, sponges, urchins and more.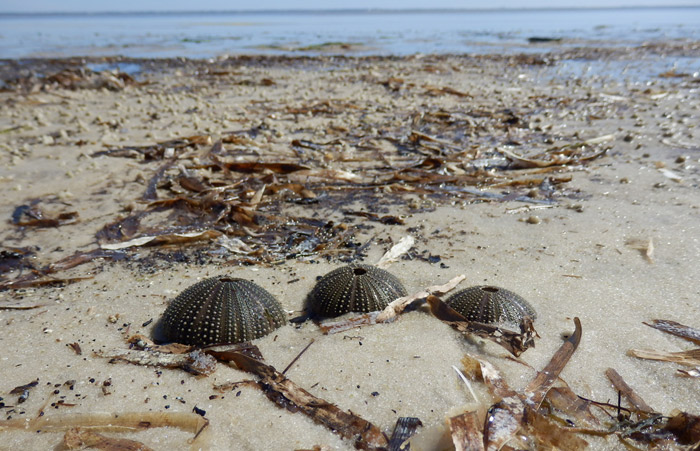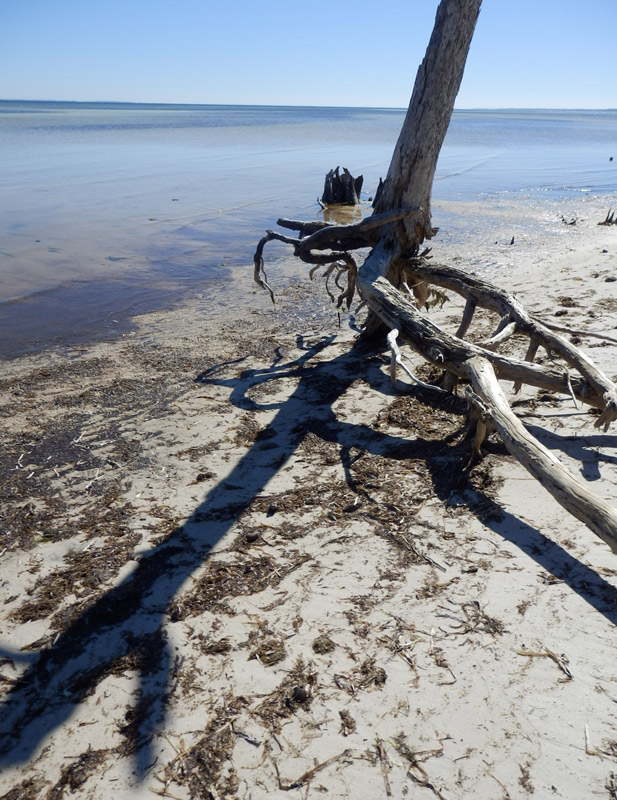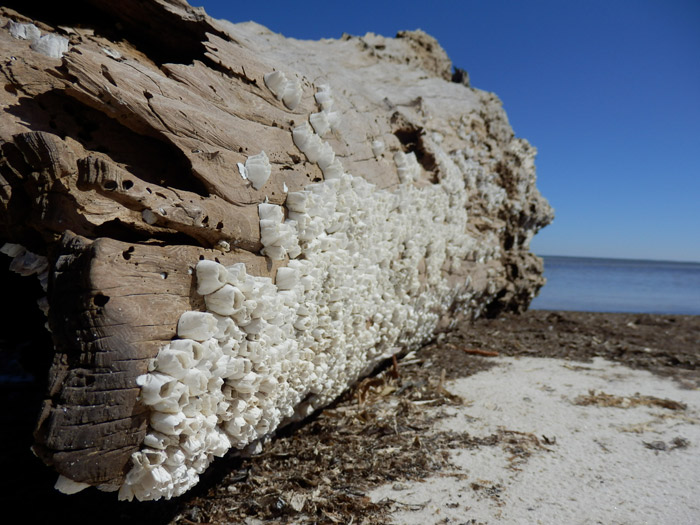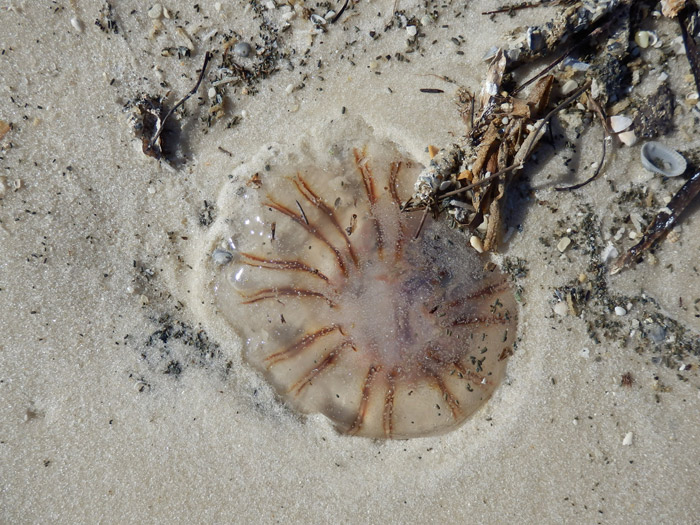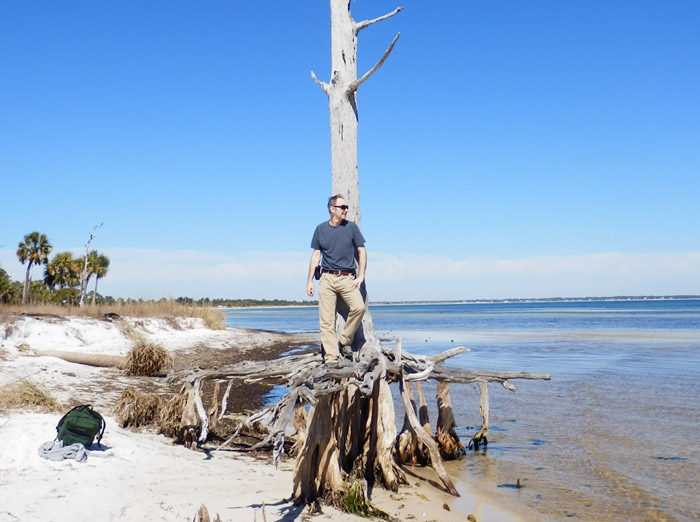 We stopped at a secluded spot overlooking the bay for a picnic lunch. Two minutes later, a fisherman pulled up right in front of us. There are 22 miles of beach along the park, but for some reason he liked our spot. He tossed a net about for half an hour or so before packing up and moving on.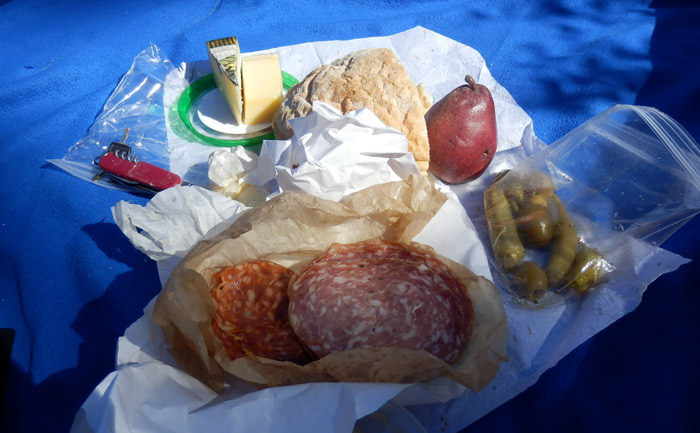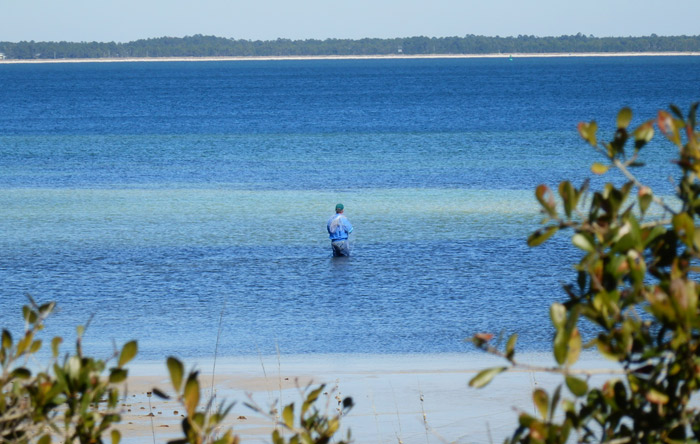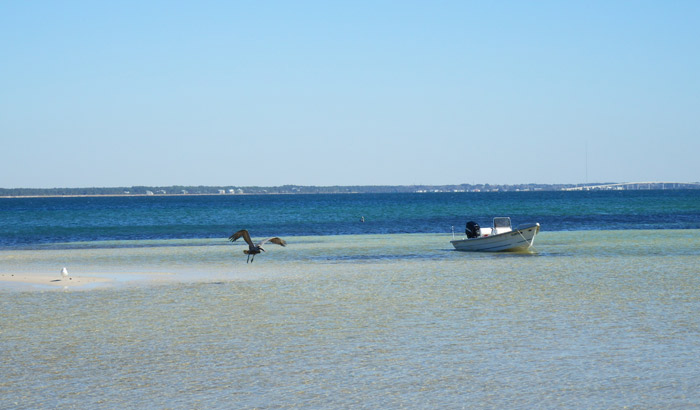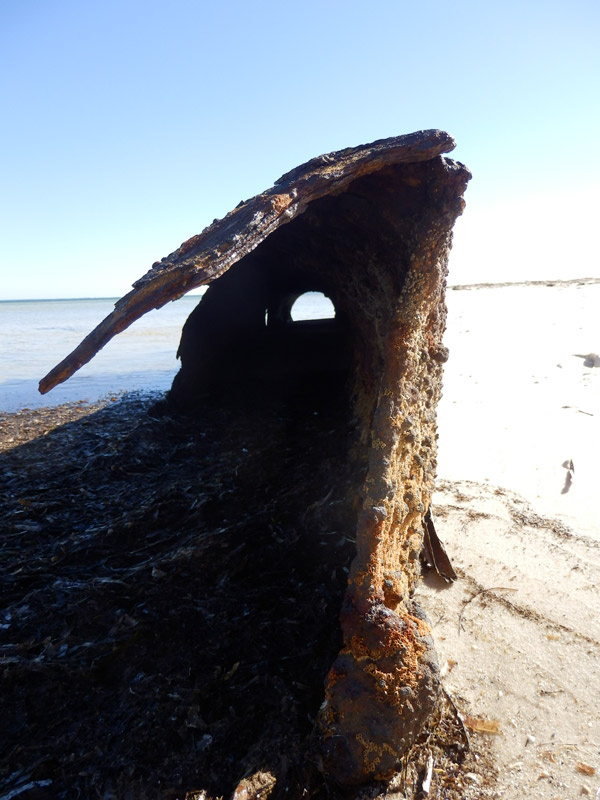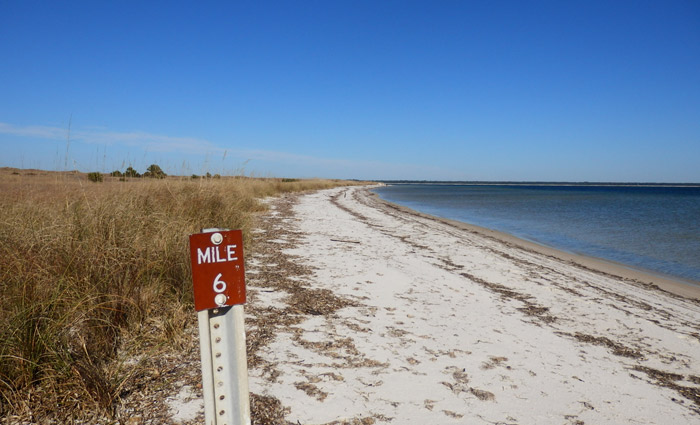 We ran into a pair of hikers who said we weren't far from the tip, a point we'd never reached before. Why not just continue on? The cape ends in a windswept mix of sand, streams and sea oats where birds flap about.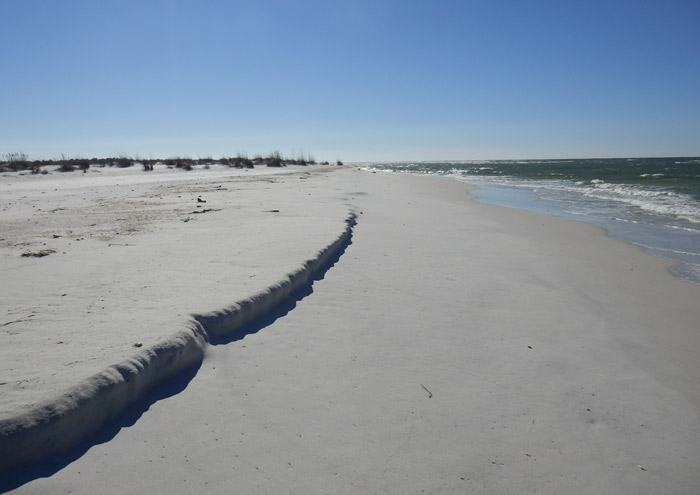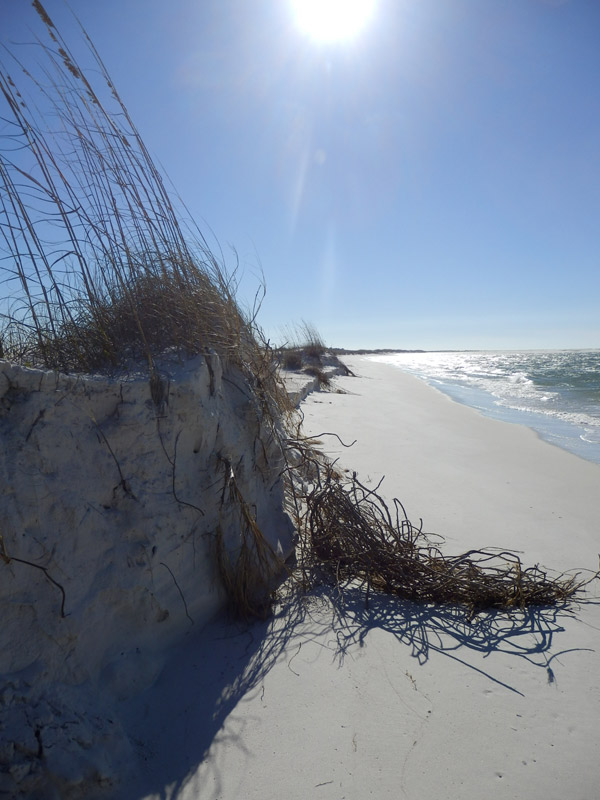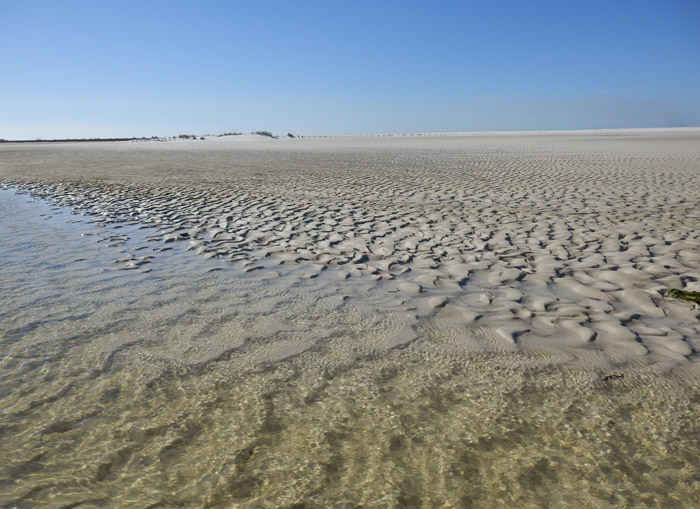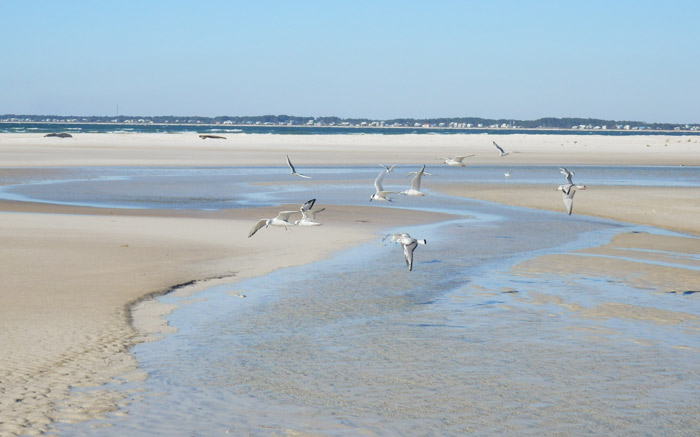 As if Mexico Beach, just across the bay, weren't enough of a reminder of civilization, there were ATV tracks from the park rangers, and someone had etched, "FLA VAC 2014," into the sand.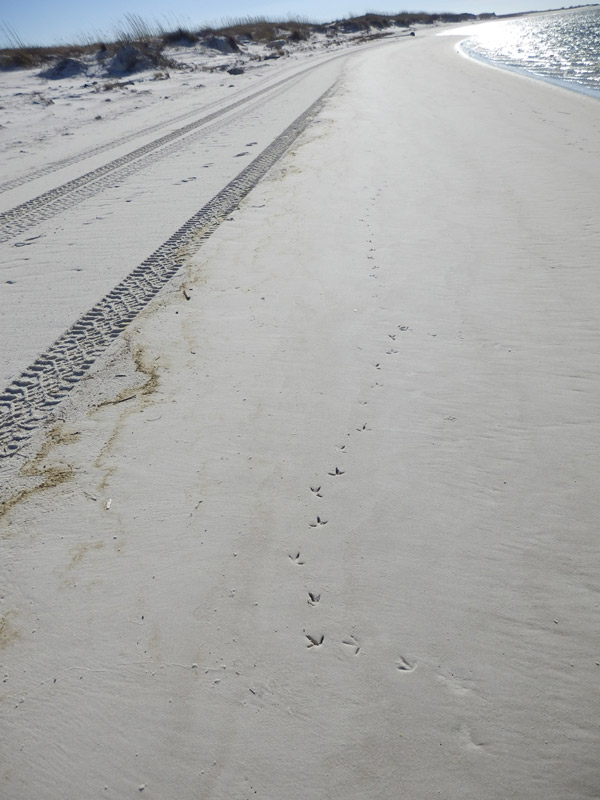 We circled on around the tip to return via the Gulf side, finally returning to camp just as the sun set.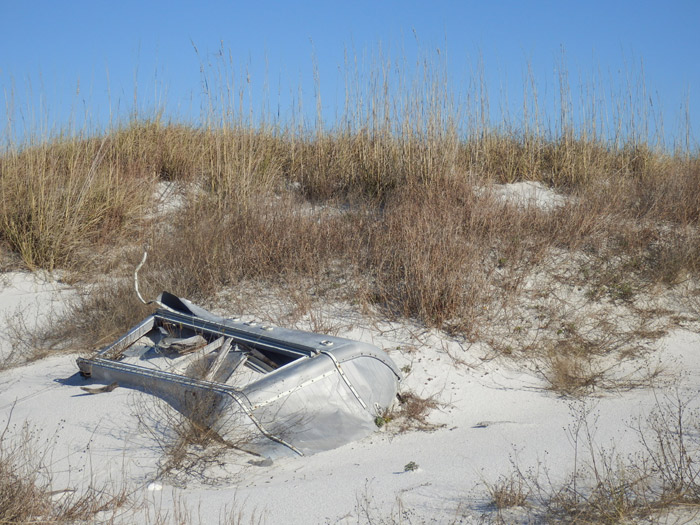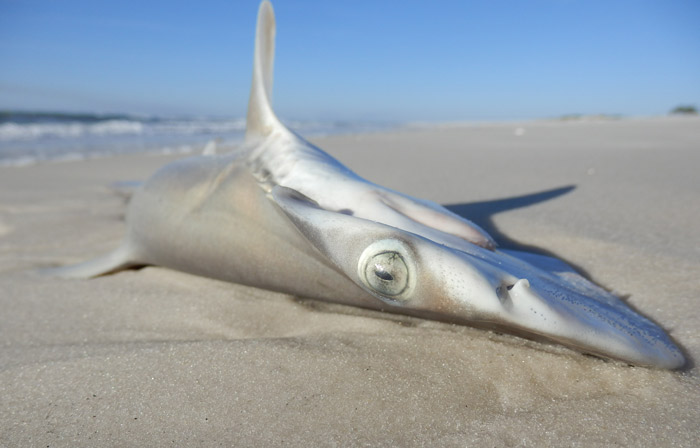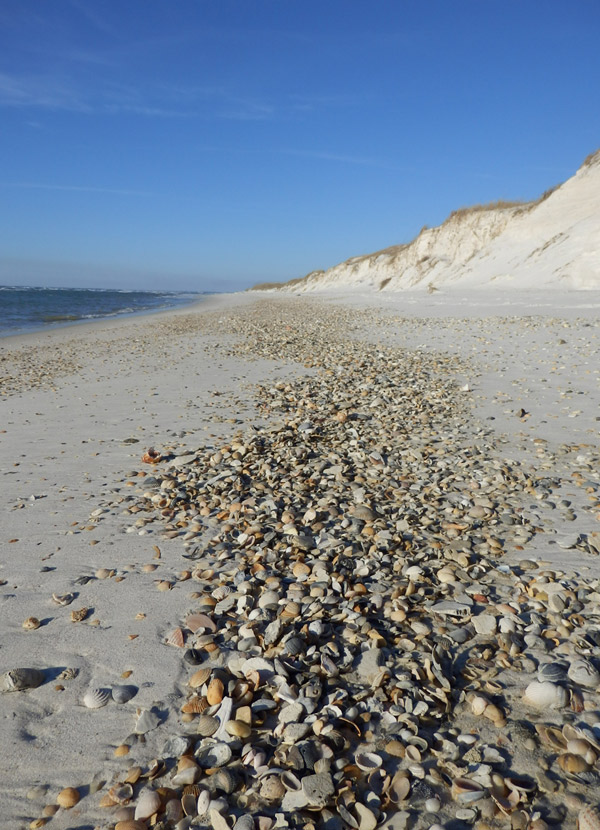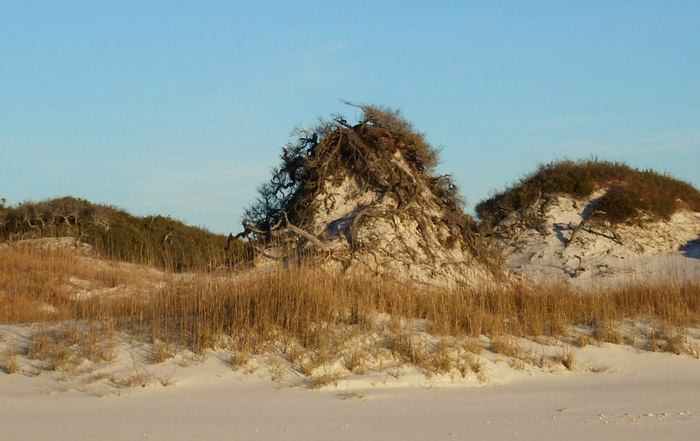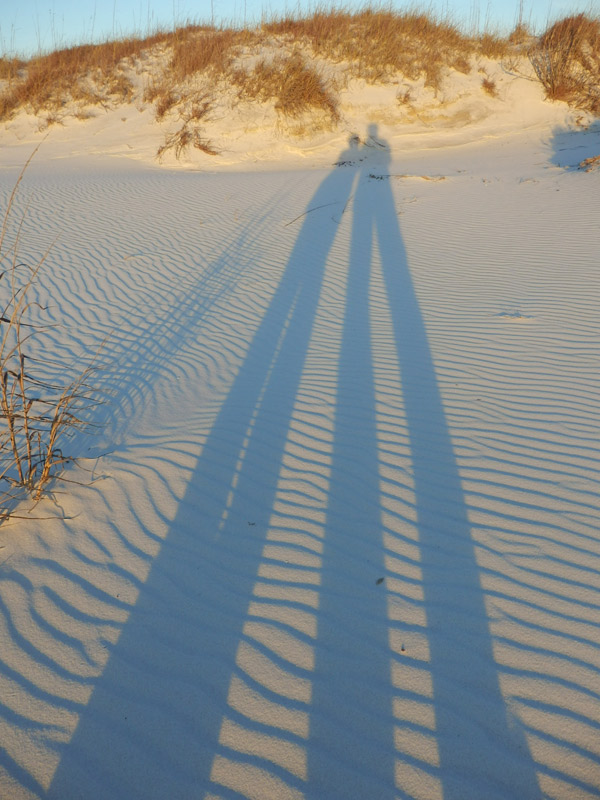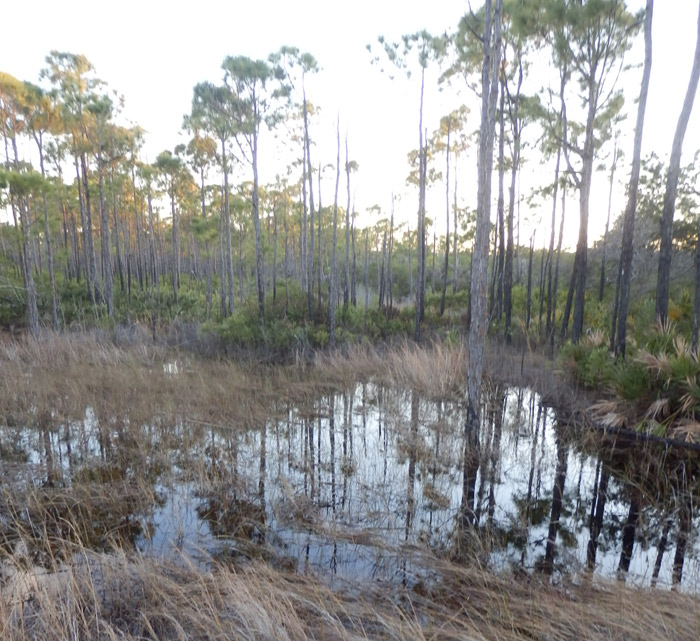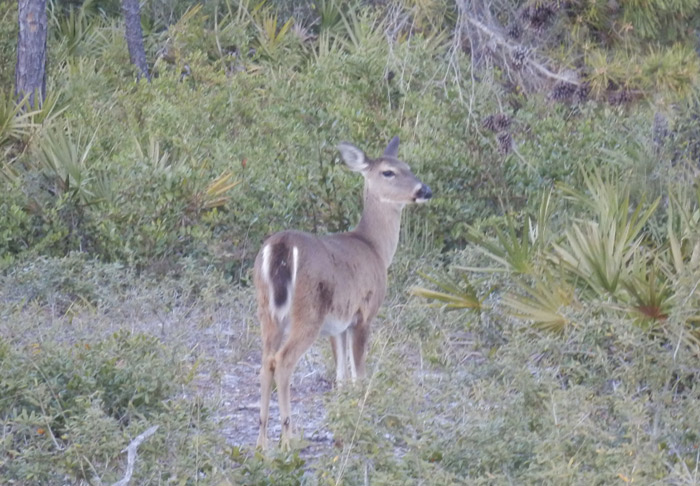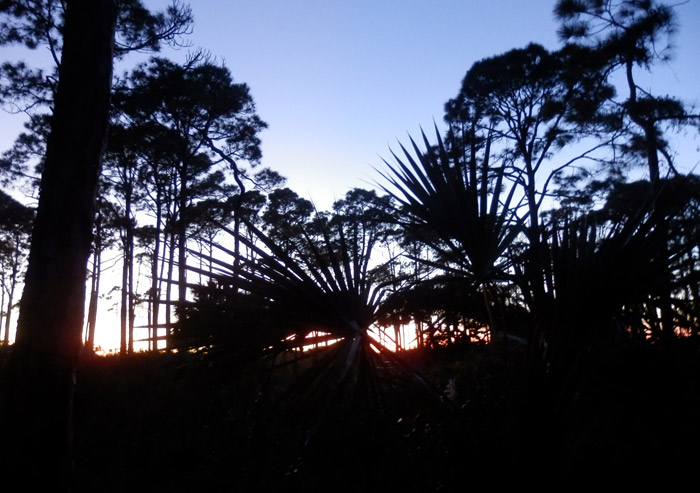 We had purchased some shrimp and fish from a local shop, which we did wonders with over the fire. There was some rustling in the palmettos around our camp, so close we had to investigate. The local armadillos have almost no fear. This one waddled right in front of us.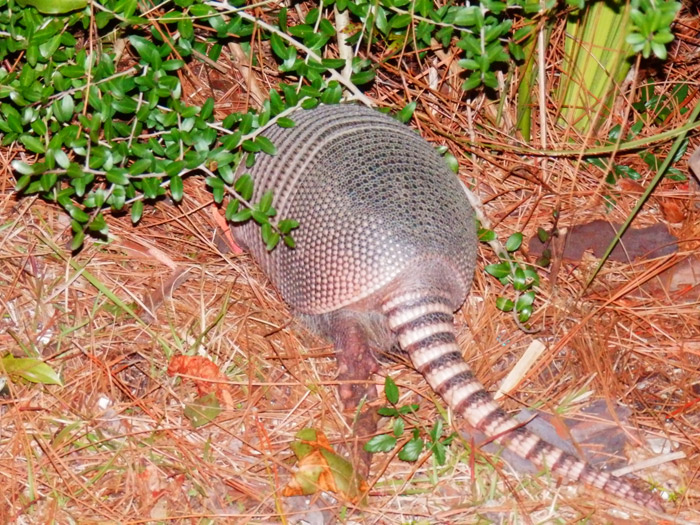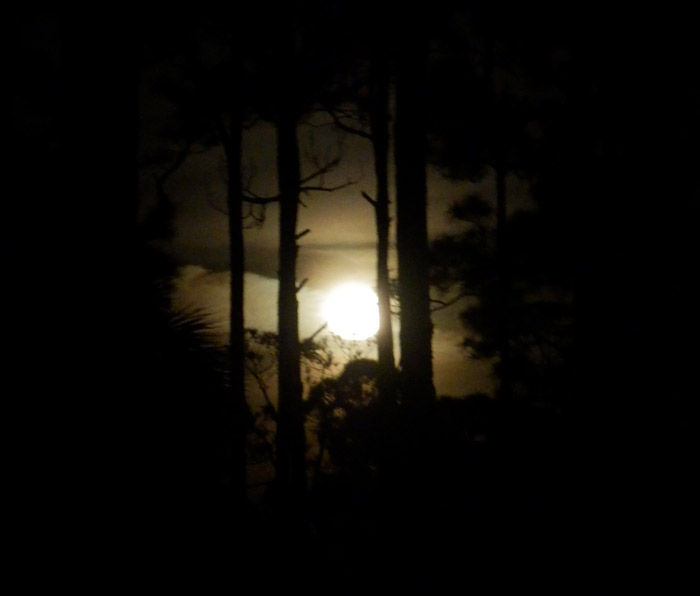 The moon came up and illuminated things so brightly you could read a book by it. The kids in the neighboring camps ran amok, having a fine time, but we were so beat we barely noticed.
We opted for a much shorter hike the next day, with another delicious picnic.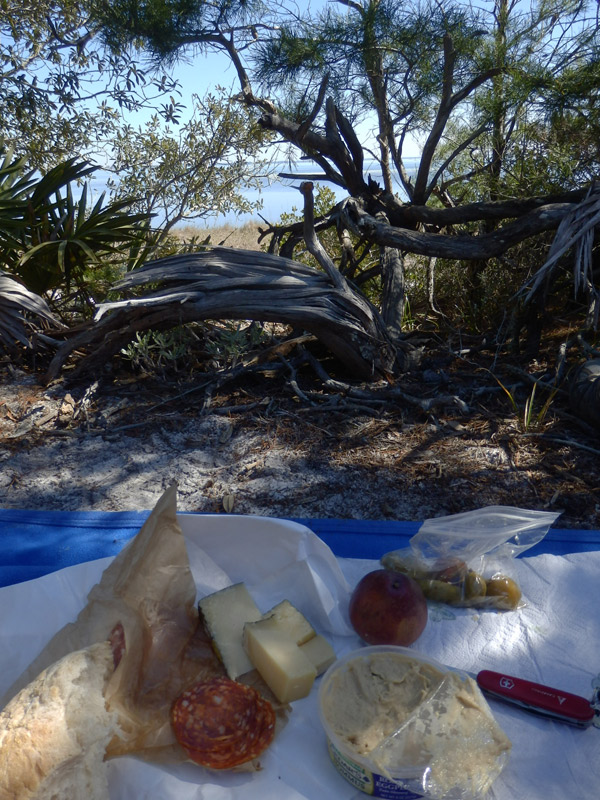 After a nap, it was suddenly sunset again. The angle of the peninsula is perfect for watching the sun drop into the sea, followed by another 45 minutes of natural fireworks.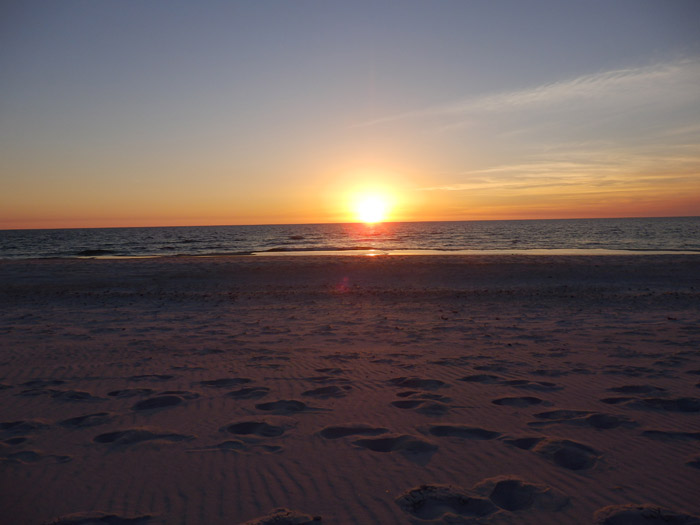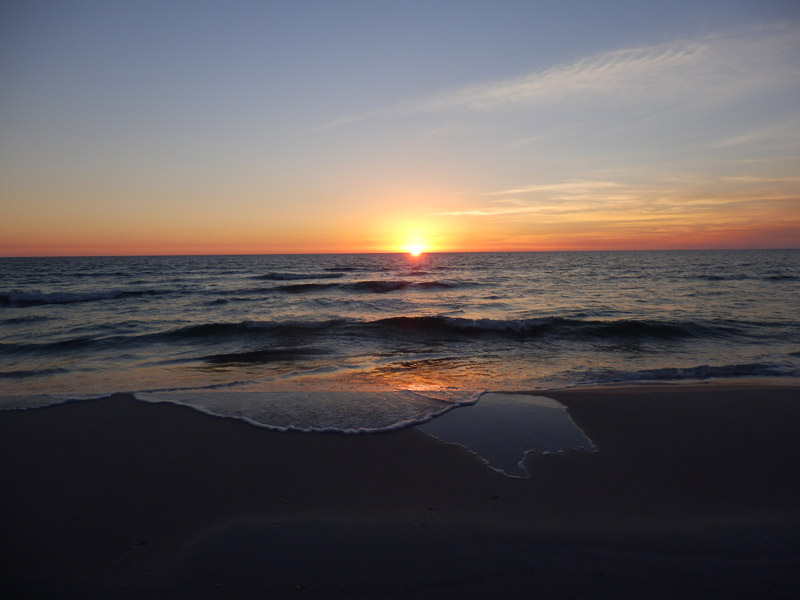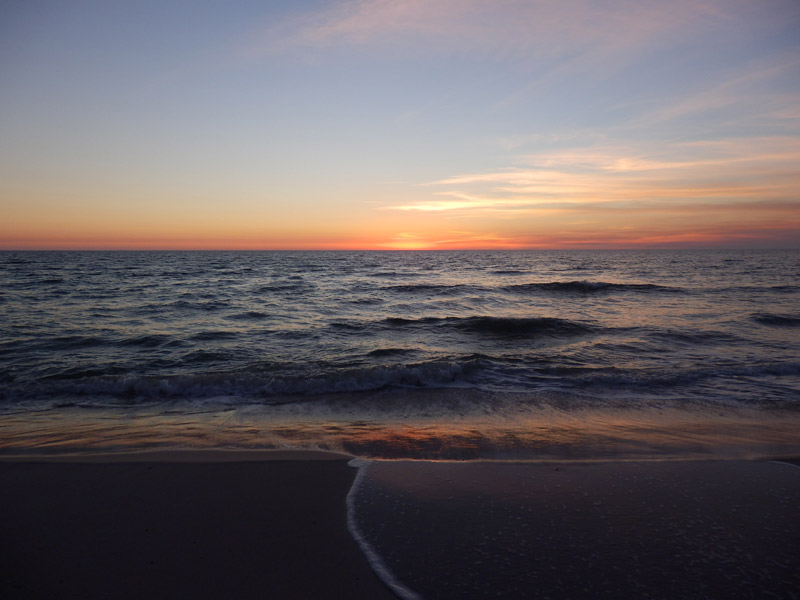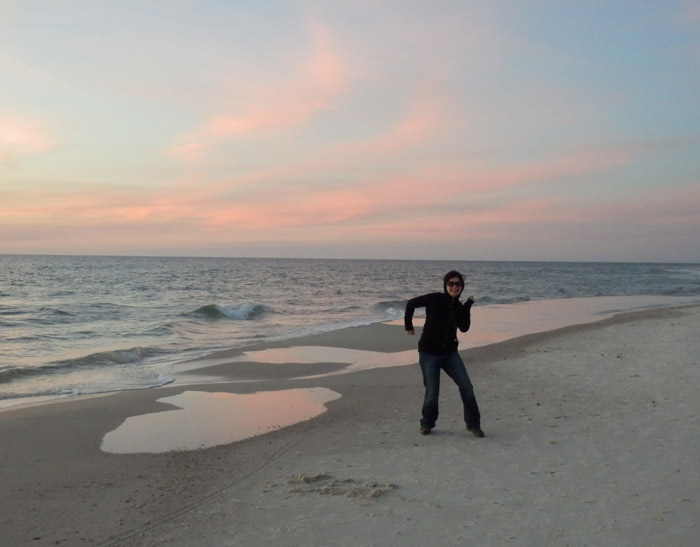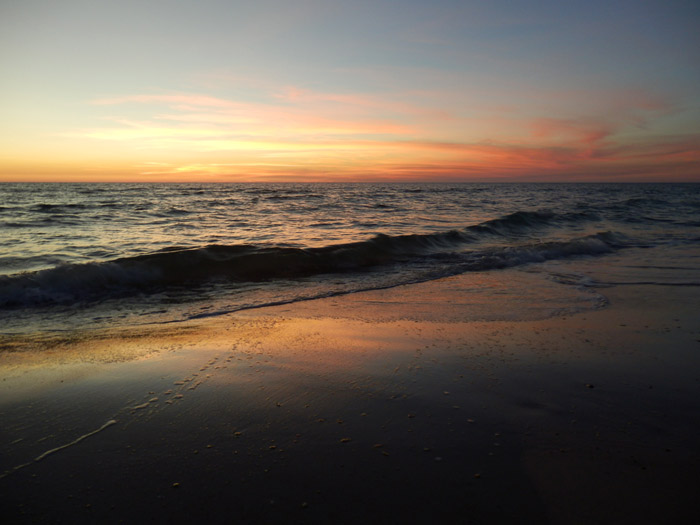 And another fireside feast.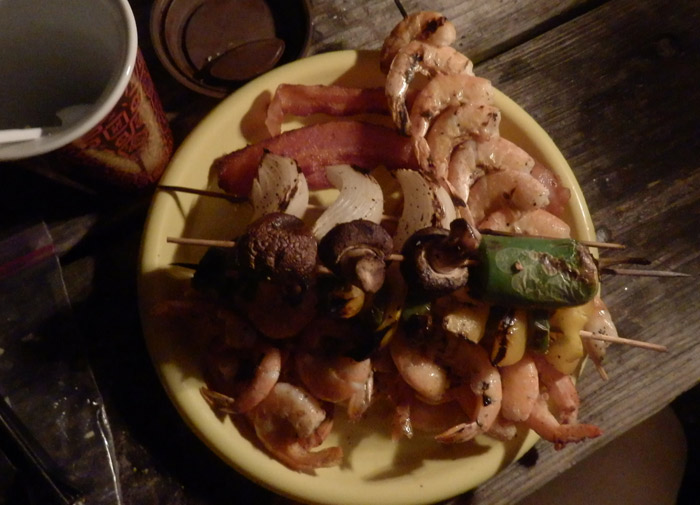 We packed up in the morning and drove to neighboring St. George Island, which we found sparse and comparatively uninteresting. (It didn't help that half the park was closed for maintenance or something.) We continued east along the panhandle before turning inland and speeding home.
See you again in October, PSJ!