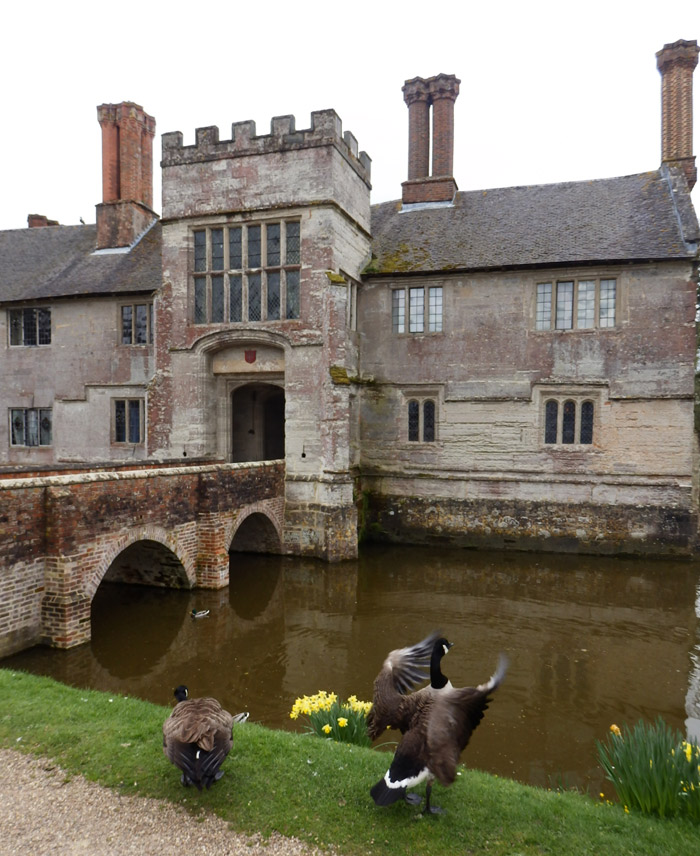 So it's back to England.  After our previous visit, I'm tempted to just dump the pictures from this trip, sans comment, into my family-friendly flickr account, particularly since it has taken a month for me to sift through the photos and get them uploaded. But then I wouldn't get the chance to insert pithy commentary, give you some pointers should you travel to these places, or remind my aging brain what exactly I did while abroad. However, I promise to keep the text only slightly longer than modern attention spans.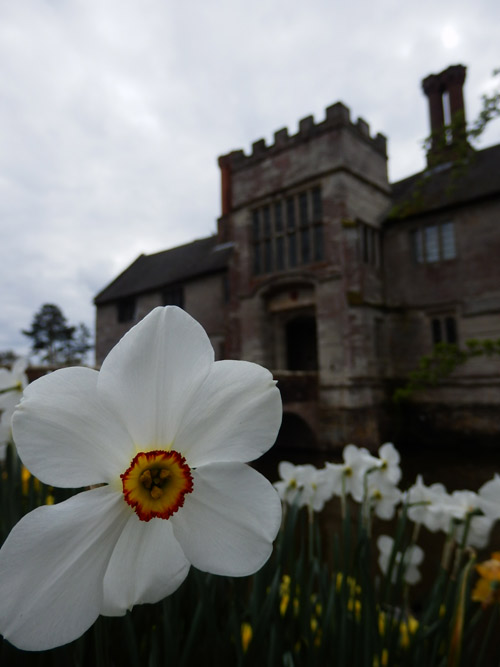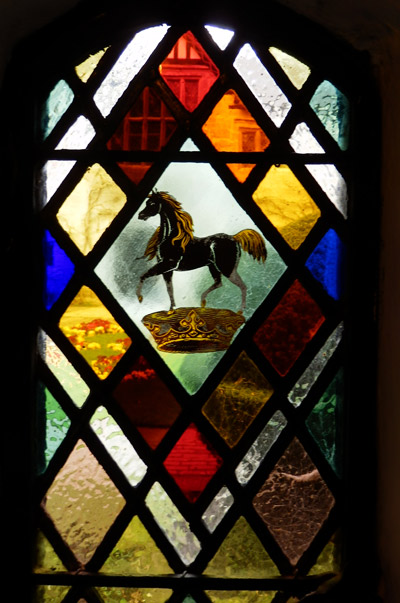 My significant other has family just outside of Birmingham, so we took a lot of day trips in the area. Above is the lovely manor house of Baddesley Clinton, built 500 years ago but greatly improved upon in the Victorian era and now a museum. It's probably worth a peek if you're in the area. Nice furnishings, some lovely grounds, and a small, ancient church a short walk away – all seemingly straight out of some kind of "this is England" picture book. There are a pair of priest holes so that the residents could hide Catholics during the civil war. The windows are adorned with family crests. The library contained copies of Shakespeare, multiple editions of Burke's Dictionary of Landed Gentry, and the Diary of Samuel Pepys in four volumes.  Seriously, get more English than this and you'll start oppressing the Irish.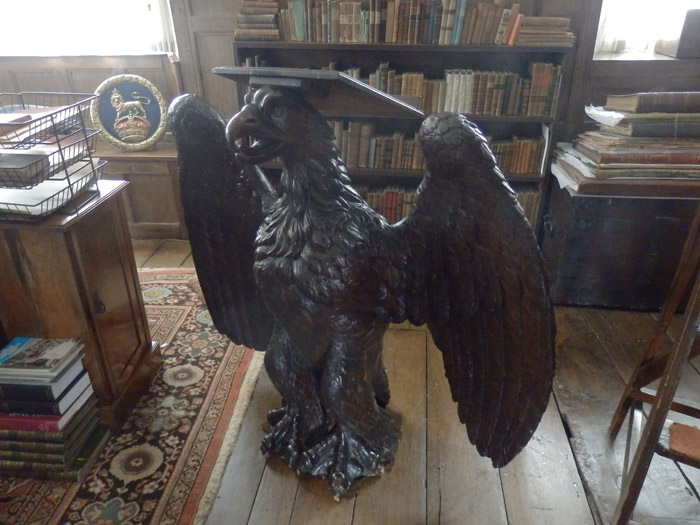 The church on the grounds sports gargoyles and the crypts of people going back through the family's five-century history.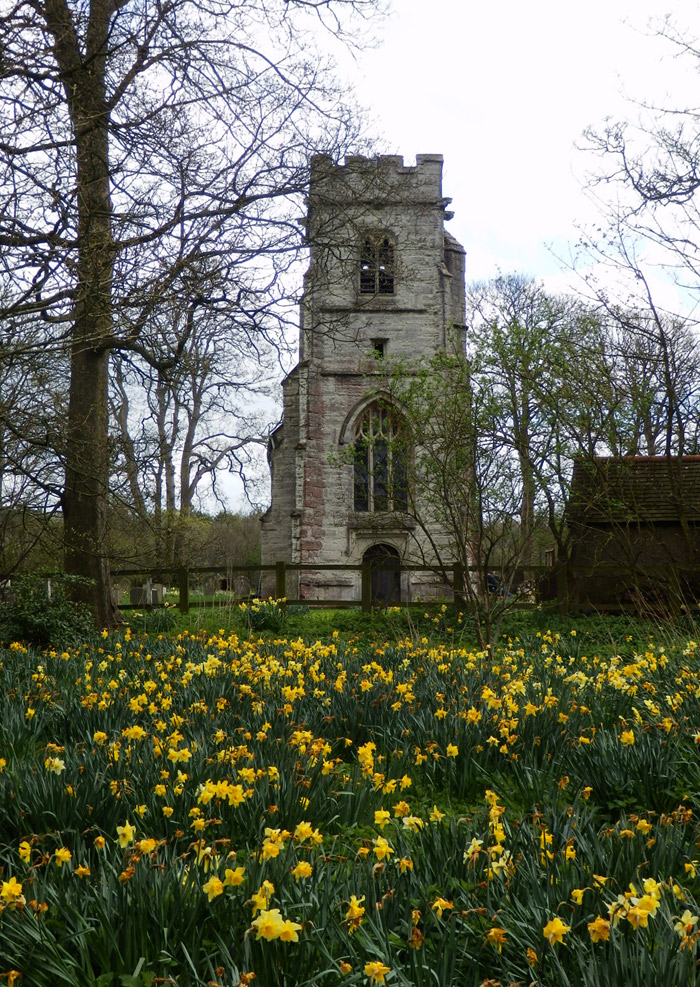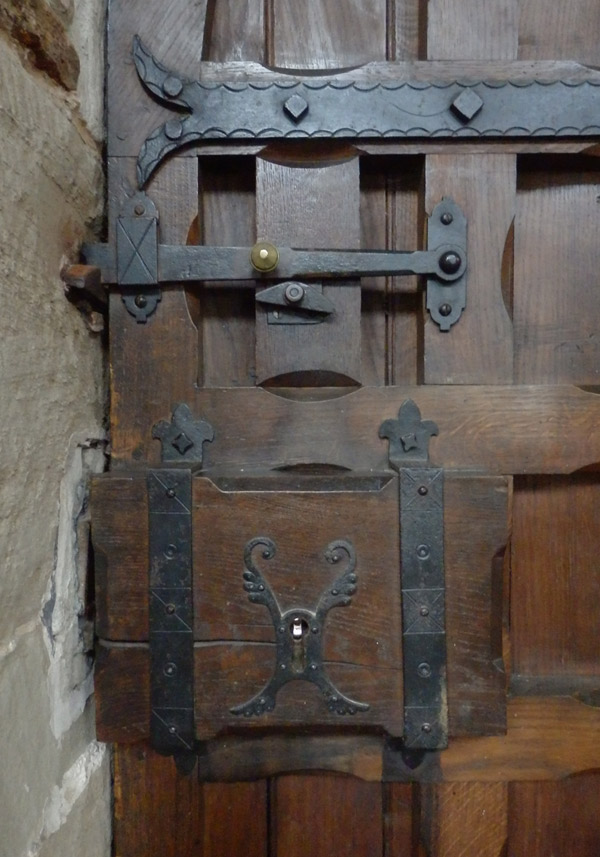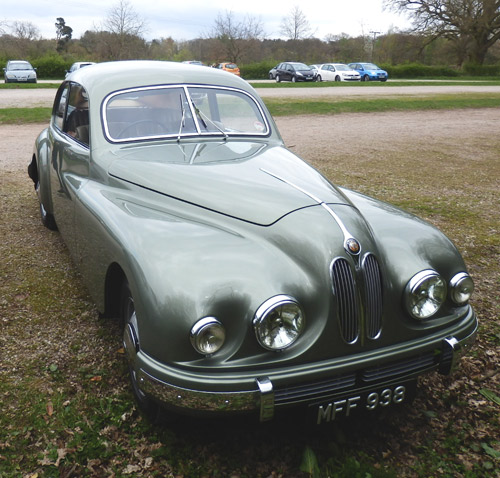 We spotted this beauty in the parking lot but I neglected to get a picture of the car's badge. Anyone have any idea what it is? Curves front to back, wood dash, pushbutton door handles – gorgeous.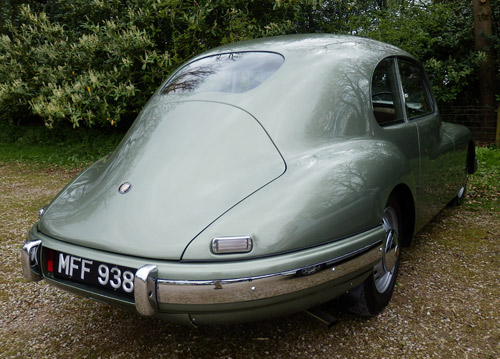 Worth a trip from anywhere in the neighborhood are the Malvern Hills, a rolling range of grass-covered, rounded peaks covered in walking trails (or, if you are extremely motivated, mountain bike paths.) Start off in the town at the foot of the hills in Rose Bank Park, formerly the site of the home of the guy that made Worcestershire Sauce, then head up, and up, and up.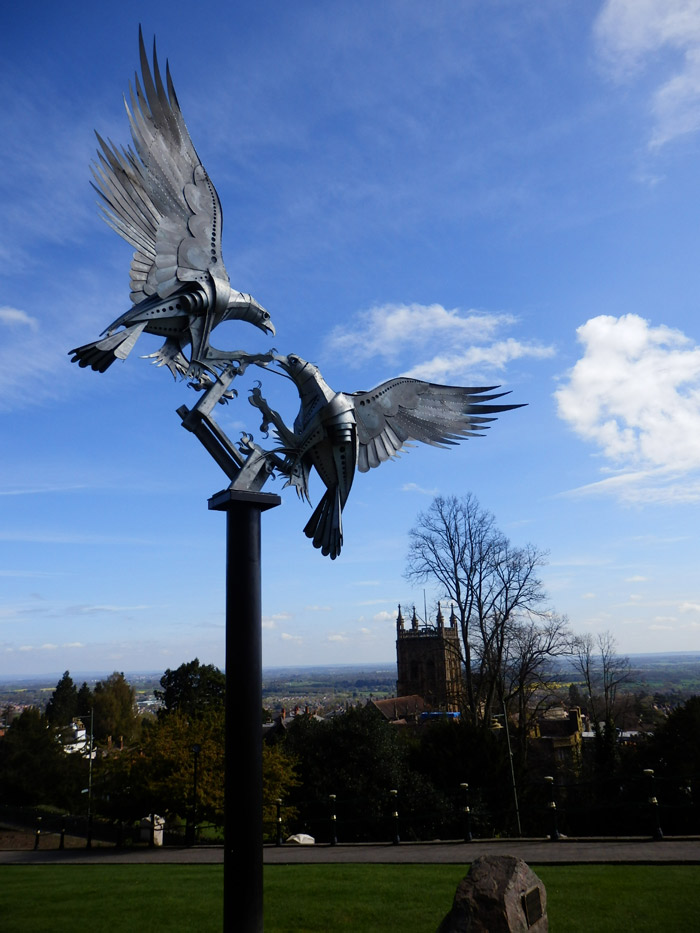 Check out the view. Note: you may need to zoom in to resize to get the full panoramic effect.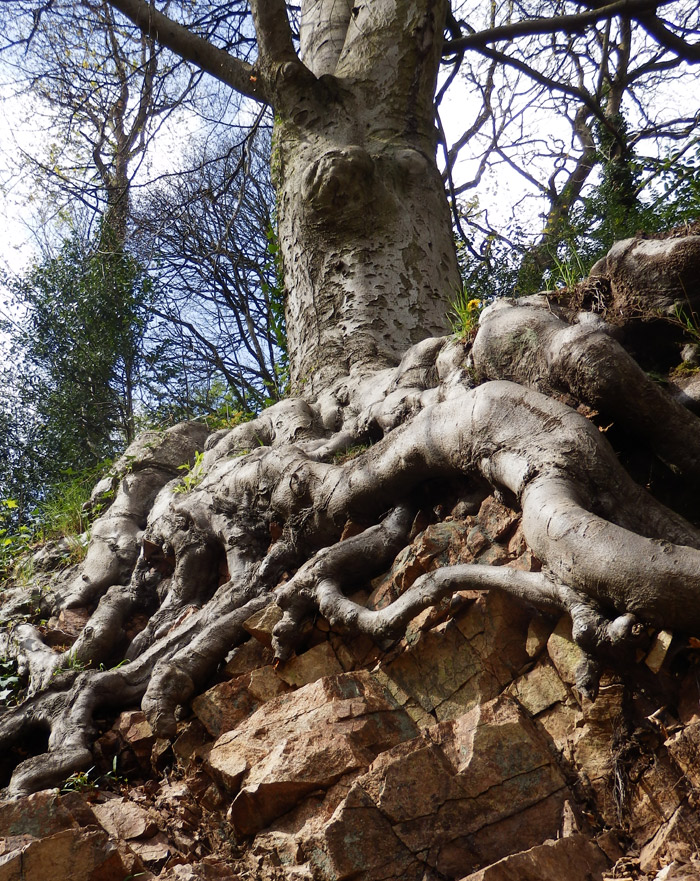 A couple of years ago, the UK changed the laws to make drinking in pubs almost prohibitively expensive. Though others blame an almost simultaneous ban on smoking, I suspect it's the cost and a general change of lifestyle toward healthier living that have almost decimated the traditional English pubs. We spotted one nestled between two hills, at the head of a small stream, only to find the bar had closed. Instead, we took our business to nearby Upton-Upon-Severn, a town that had recently been flooded and needed the business. We had a Guinness and steak pie and a pint before wandering around a bit.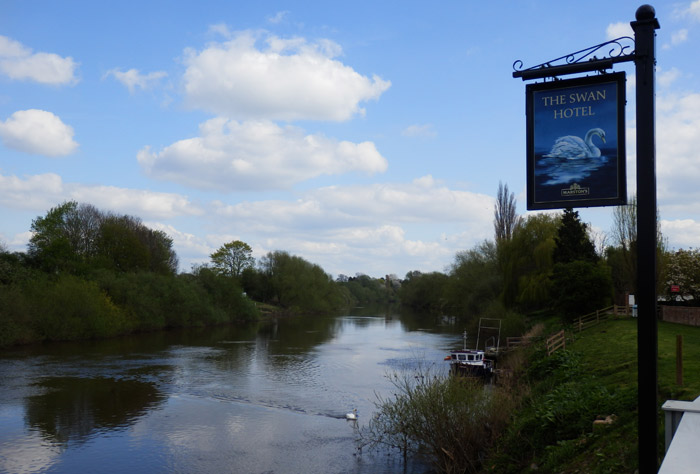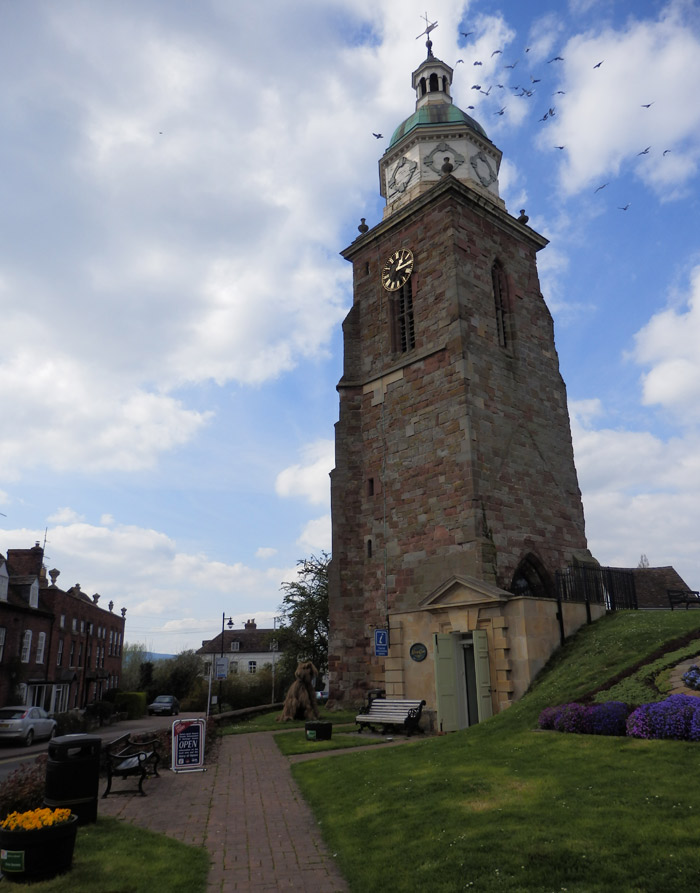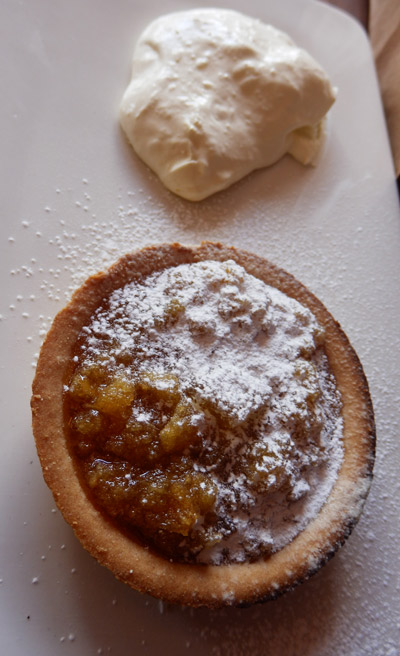 It's a cute little village, much like the seemingly dozens we buzzed through,  but worth a stop for the bakery Secret Mess. I had one of the best tarts I've ever had, a treacle and ginger concoction served with a side of lemon cream. If I lived in this town, I'd be fat and broke.
Worcester, pronounced, confusingly, by the Brits as "Wooster", is within sight of the peaks of Malvern and worth a stop for the cathedral. It has some interesting history, as does about any stack of stones on the island, but it's the Gothic architecture that had me agog.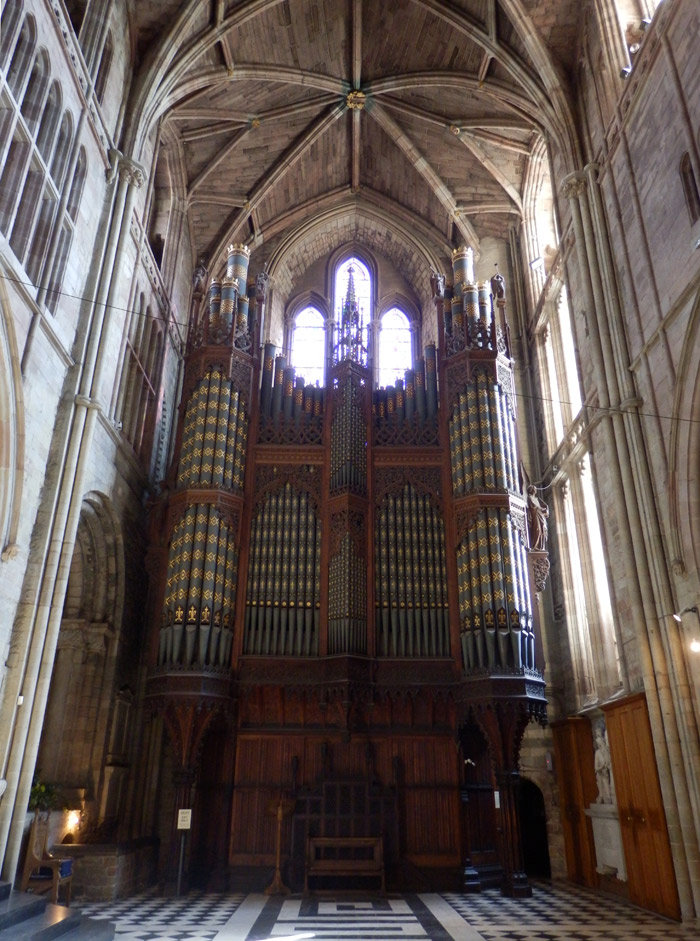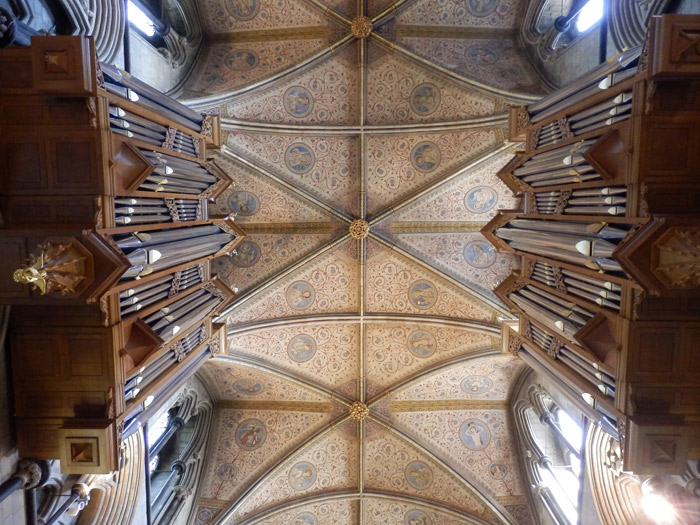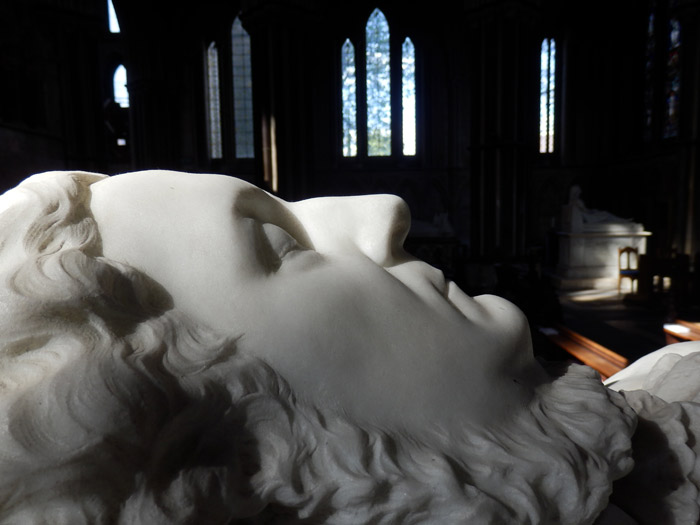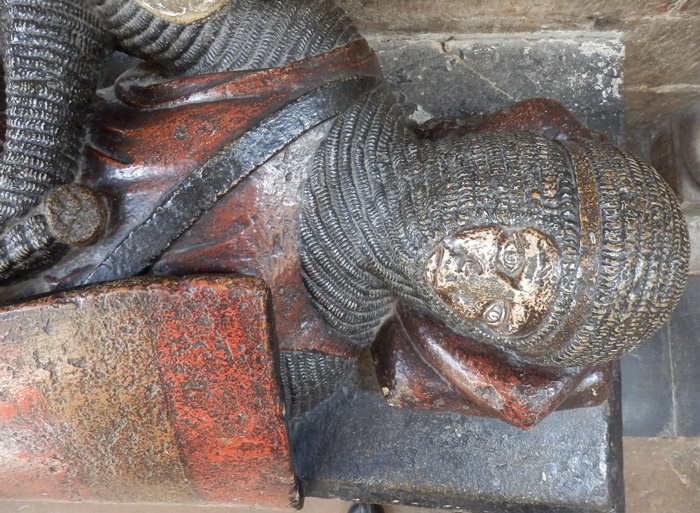 Make sure to walk through the side wings to see the weird, modern etched glass that includes scenes of jazz musicians, IRS agents, people picking their noses and other slightly-out-of-place images.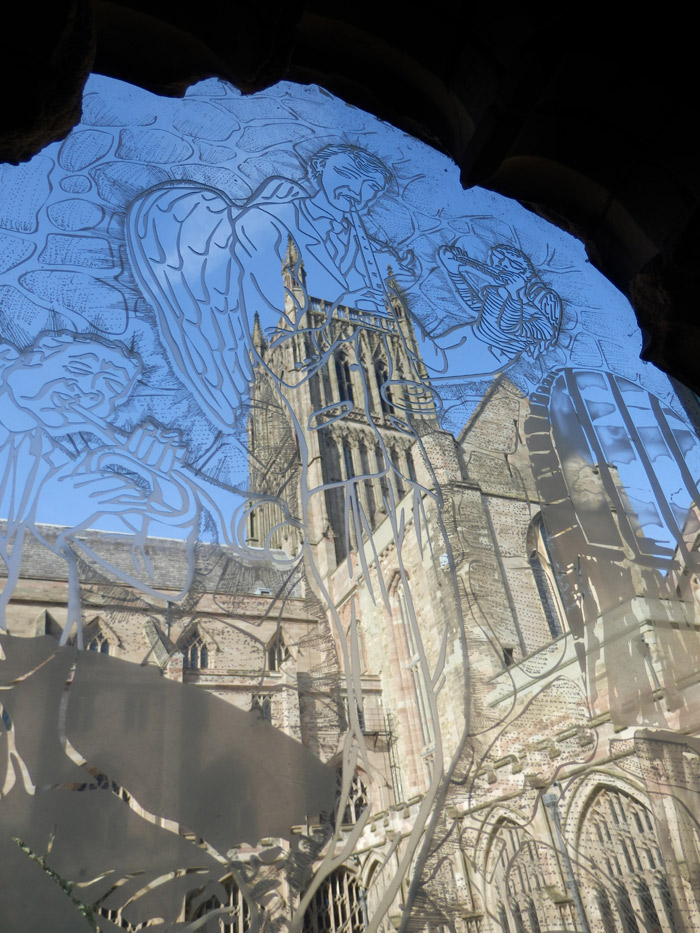 Also not far from Birmingham is the Cotswolds, a cute area full of cute towns such as Chipping Camden, all stone, slate and thatch, with streets lined by cafes and trinket shops.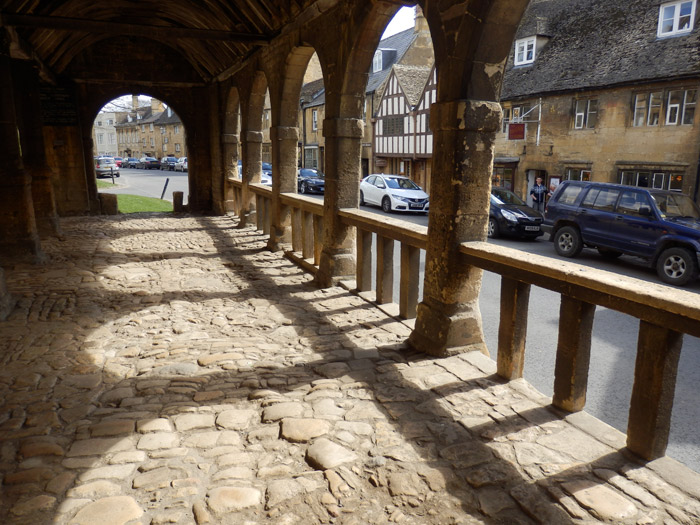 We stopped in for a cup of tea and a pastry and spotted this art on the wall. There were others, both Marvel and DC heroes, all well done. They went for 59 pounds, about $98.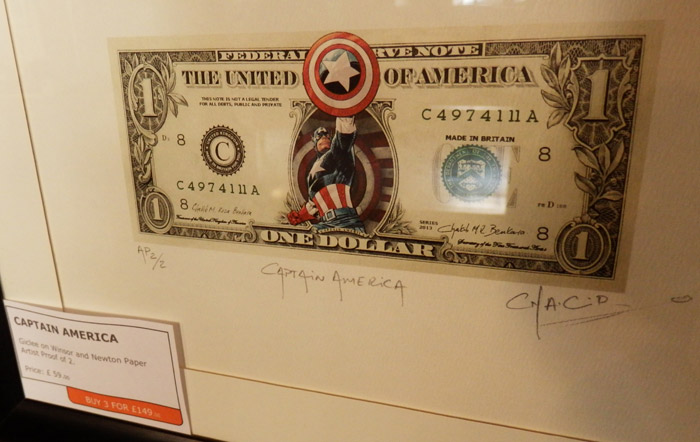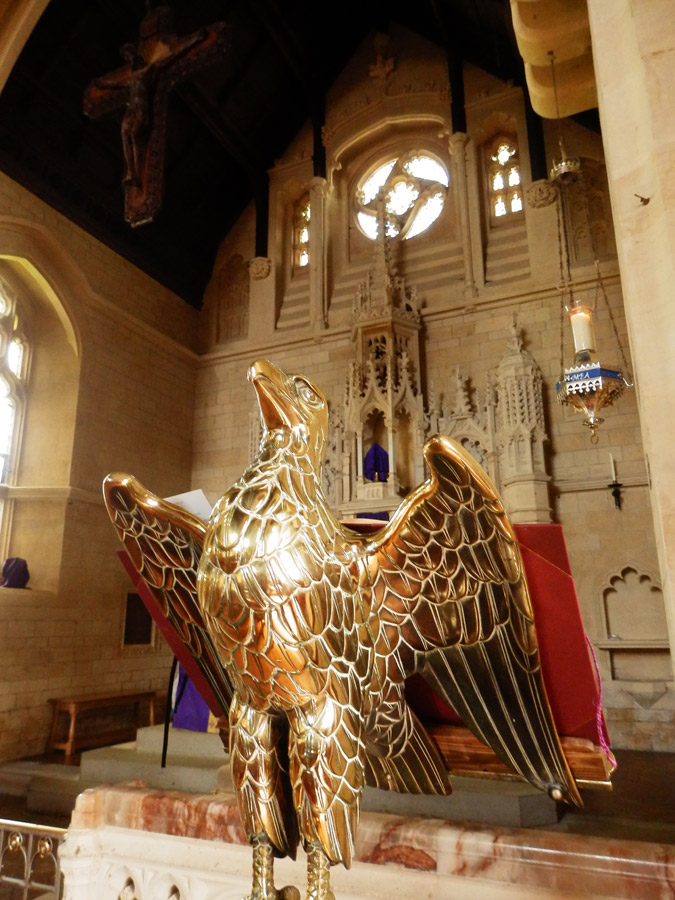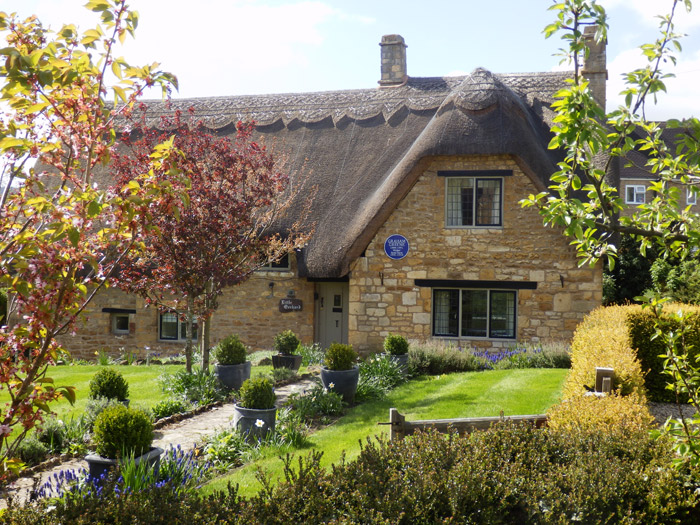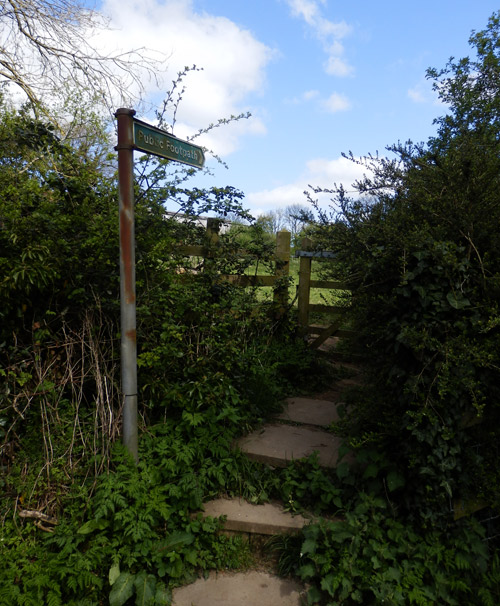 The house above was one of many with thatched roofs carved in intricate, lacy fashions. This one happened to have been the home of author Graham Green, according to the blue sign on the front. He only lived here two years, making me wonder how many homes were plastered with similar signs.
We trekked up a path, passing many other public trails along the way. If you buy a property with one of these public access paths you are required to keep it open. People can hike across the entire island, rarely stepping foot onto pavement.
This particular walk offered several options. We chose to go up over the hill for views of the town and patchwork fields, then down into a small forest and back around again.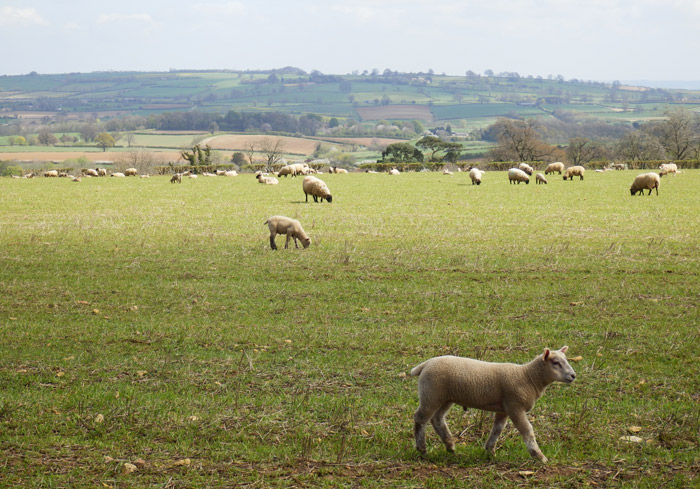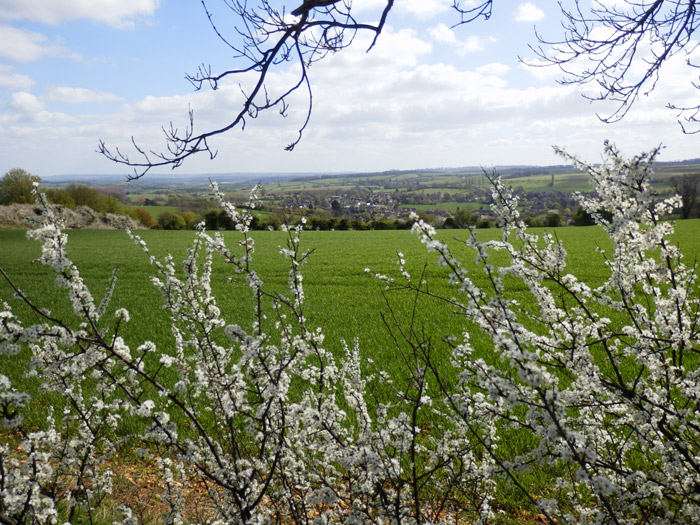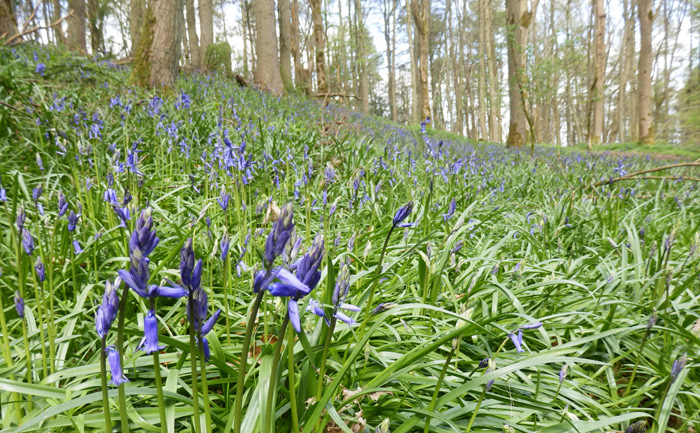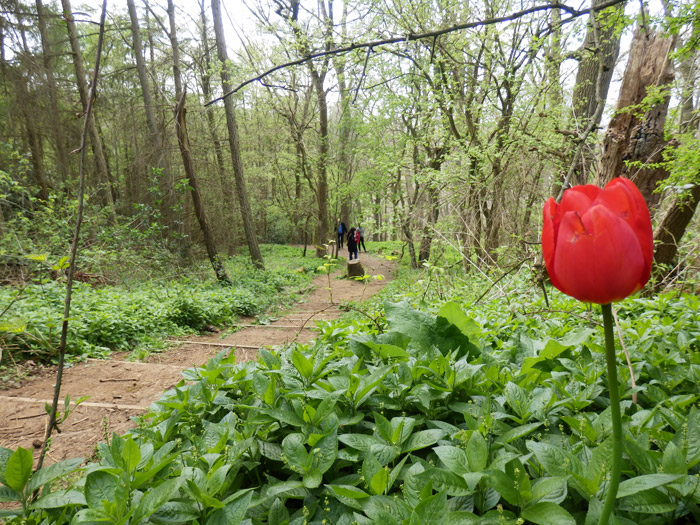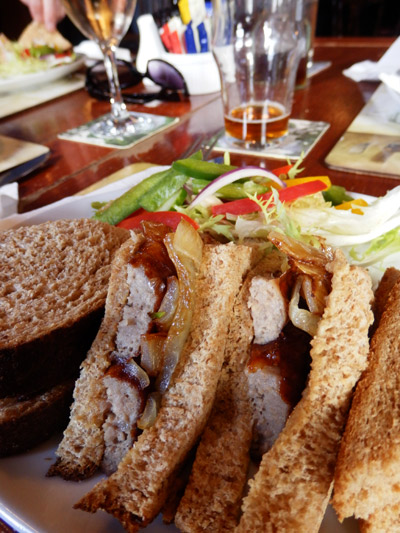 Yet another charming village is Moreton-In-Marsh (we didn't make it to Sticks-To-Snakes or Eyes-Without-A-Face. Maybe next trip!), which I only mention because they've got a butcher shop right in the middle of main street that has the best pork sausage I have ever eaten.  Phenomenal. I only wish they'd been using it at the pub where I had this good-but-not-as-good sausage sandwich.
England is slowly catching up to the U.S. when it comes to local brews. Yes, you read that correctly. American beer culture has surpassed England by far. The U.K. has just now begun "real ale" campaigns to try to bring back a focus on interesting beer. Now if only they'd knock the tariffs back a bit, maybe they could save some of their pubs.
Still to come: Birmingham, Brighton, London, and then on to Paris. Stay tuned.