I had said I was going to go out less and ride my bike more after Labor Day, but the following weekend offered too many temptations. After looking at all the options, the only thing to do was take Friday off from work so I could enjoy a good portion of what I wanted to see.
Thursday evening I hung out on the patio at 529, talking with the lovely ladies of Hotchacha from Ohio. I met them a few months back on their last swing through town and they put on a heck of a show. They're also interesting off-stage so I ended up chatting so much I missed opening act Gentleman Jesse at The Earl. By the time I arrived, Strange Boys were setting up their gear.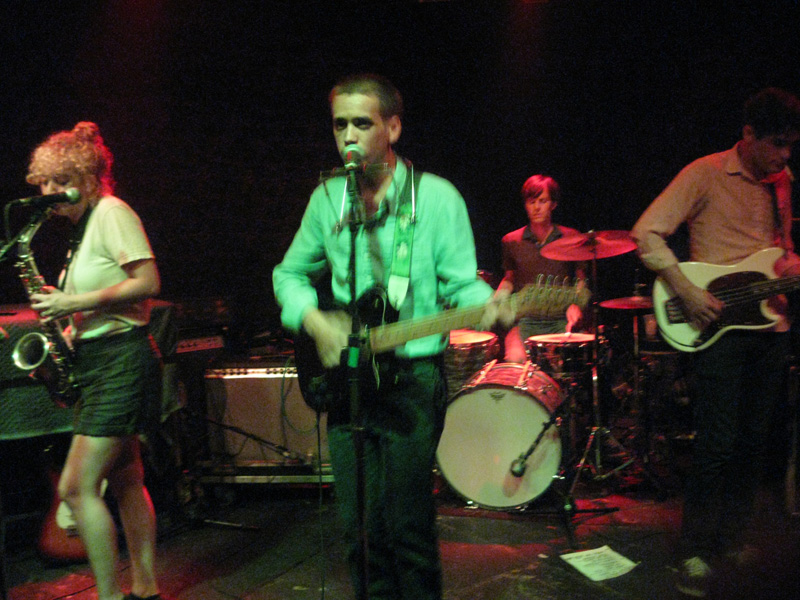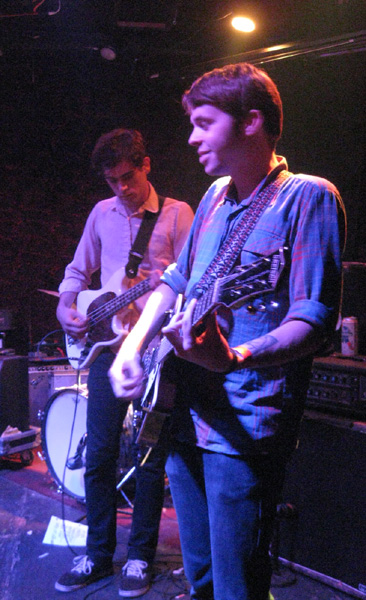 They remind me a bit of local act The Balkans – somewhat downbeat rock with moments of surging energy. I've never seen a band that looked as much like they sound (except perhaps GWAR.) The lead singer's sleepy eyes matched his loping vocal delivery to a T. According to some fans, the female sax player is a new addition to the lineup. I enjoyed the extra sounds she provided.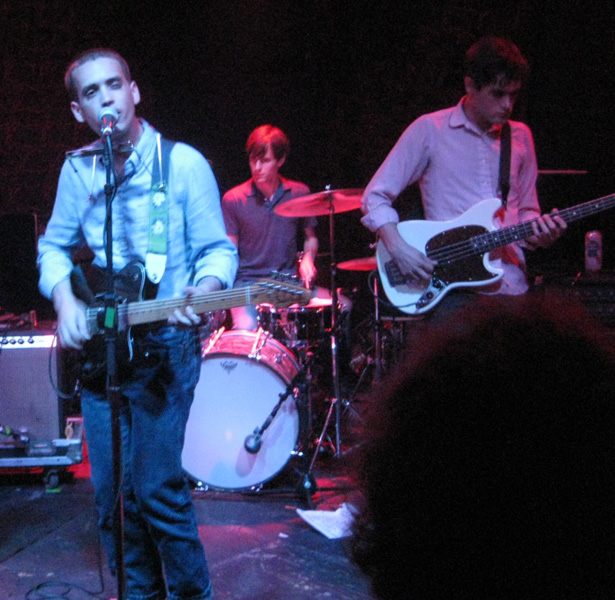 Next up, headliners Those Darlins with a new bassist, picked up when Nikki broke her arm a while back. She was only on her first or second gig after getting the cast removed, but in fine form. Unfortunately I ended up on the wrong side of the stage for photographic purposes – everything was a blur of hair except for the rare occasion when someone would look my way.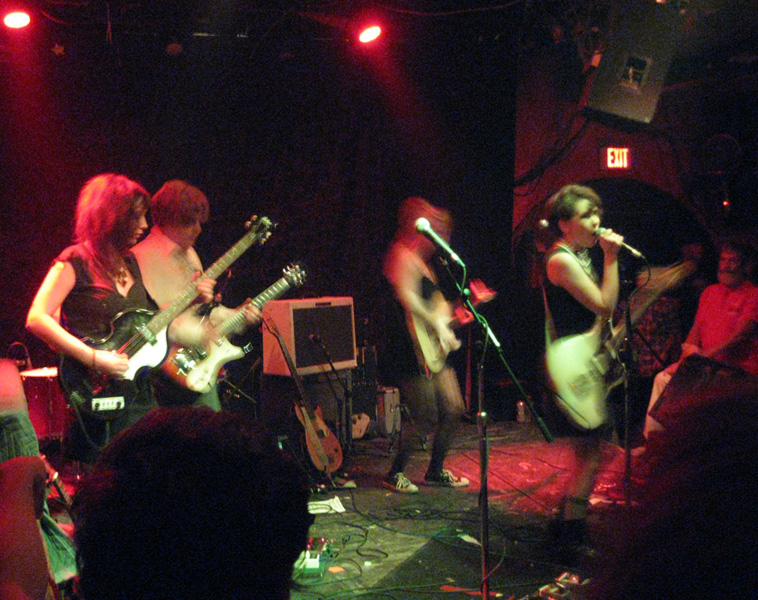 The place was crowded so I didn't want to elbow my way to a better position. And the Darlins didn't seem to have the energy of previous performances. They were doing two nights at The Earl so I wondered if they were holding some gusto in reserve for Friday – at least until around midnight when they finally seemed to hit their stride.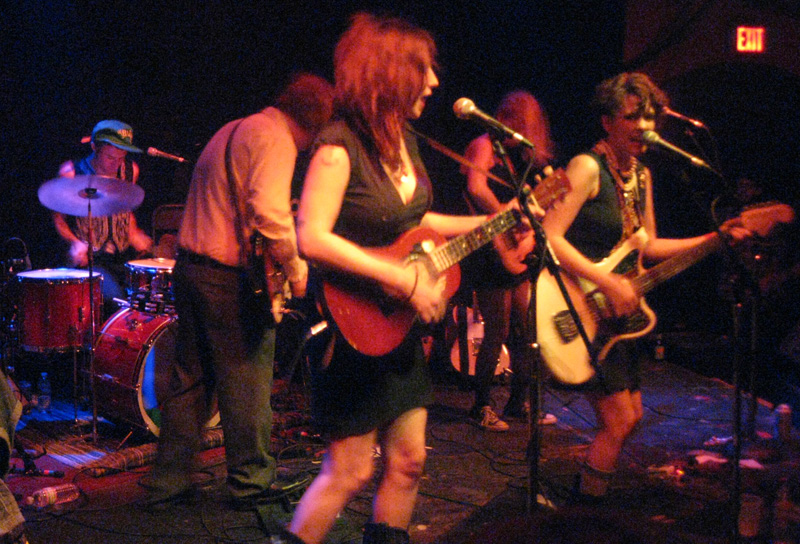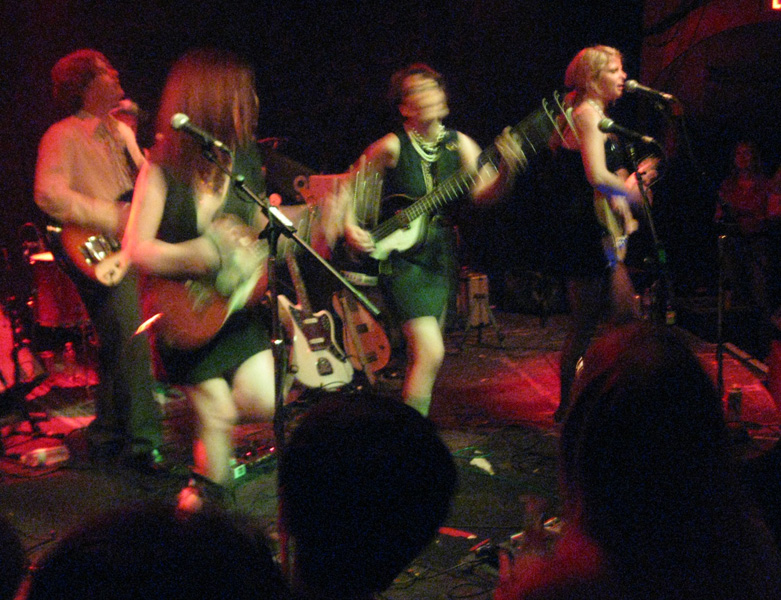 Unfortunately, that was about the time I figured Hotchacha was going on down the street. I'd seen Those Darlins more recently so I slipped out and returned to 529.
Hotchacha didn't ease into the set at all, cannonballing into the deep end right off the bat.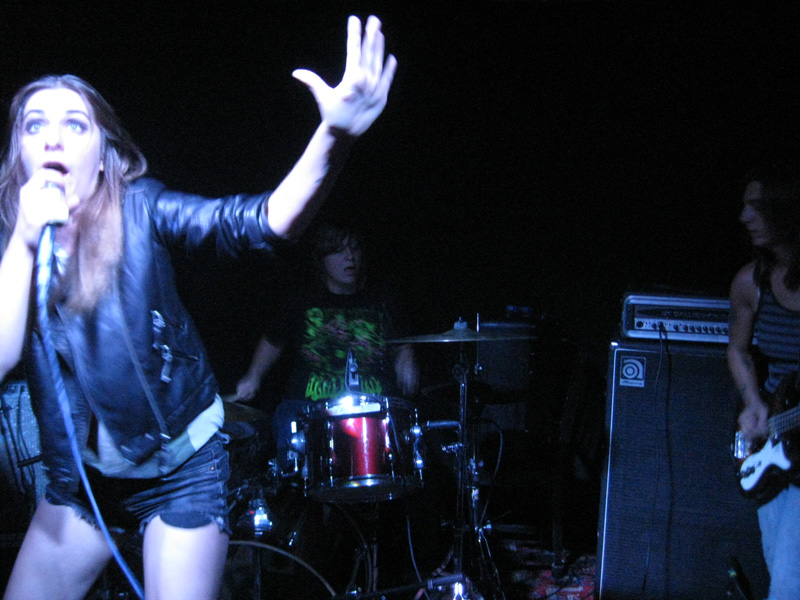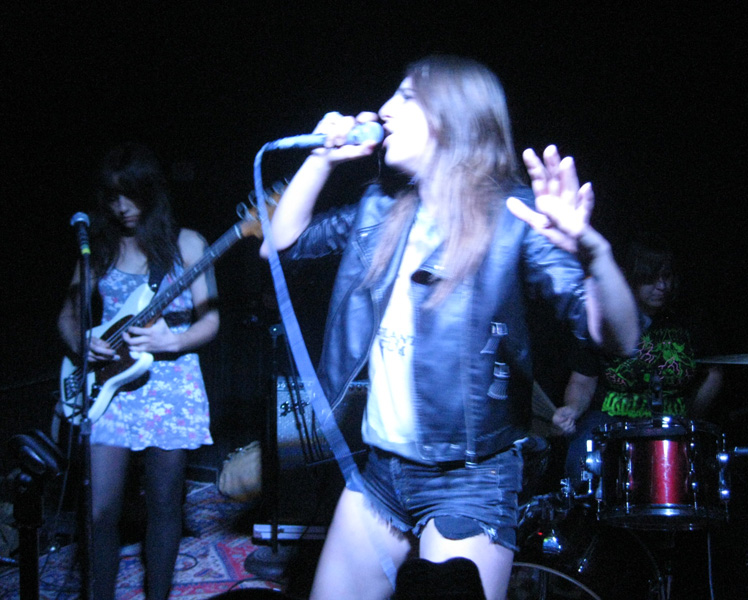 It's a little Patti Smith meets Heartless Bastards, damn fine straight ahead rock. The delivery alone is worth the price of admission. In fact, I'll shut up and let the pictures do the talking.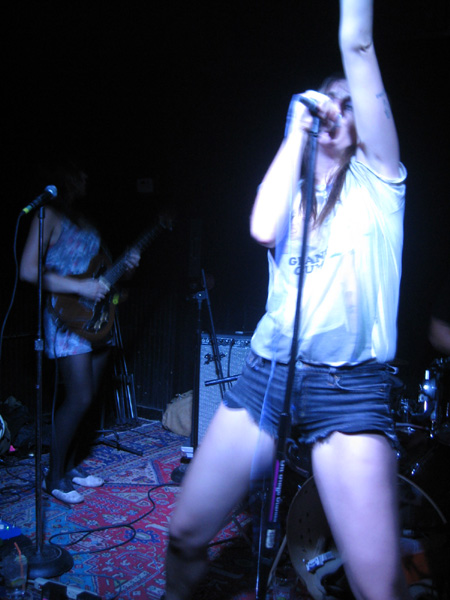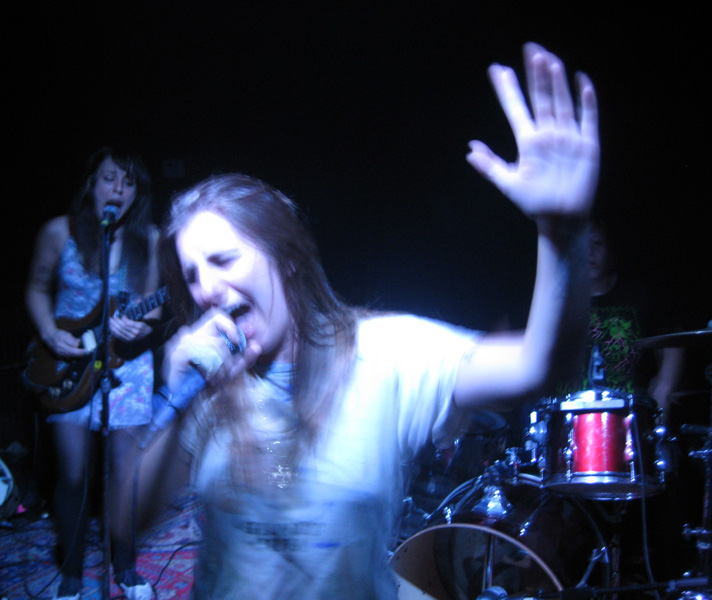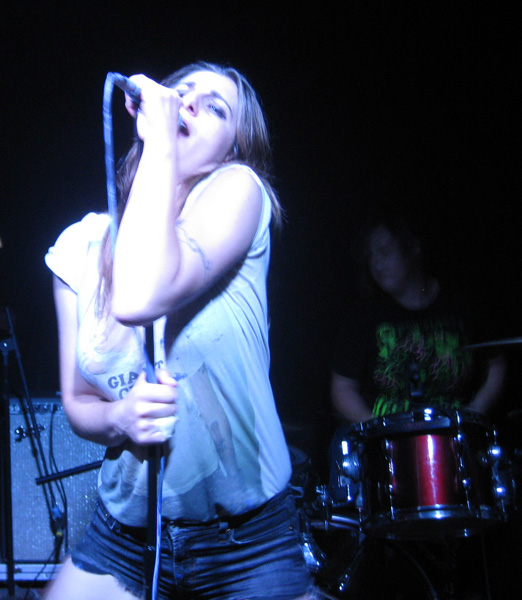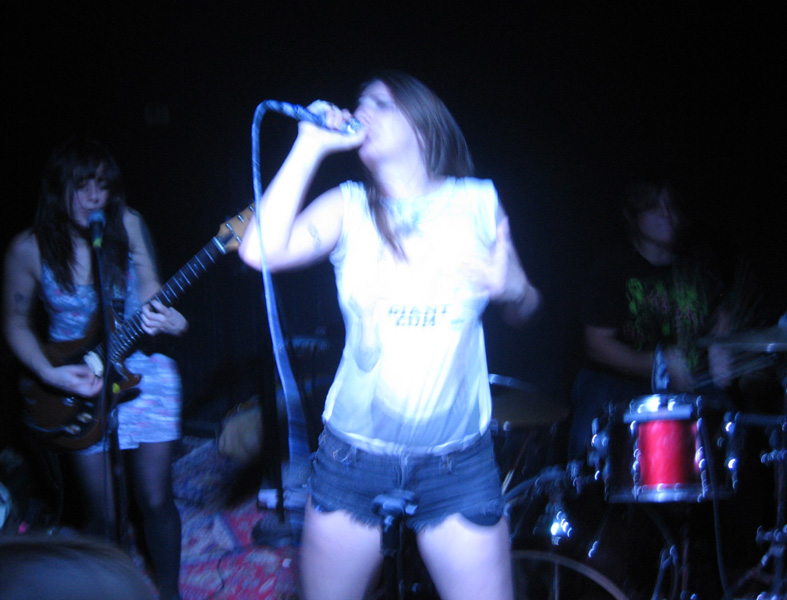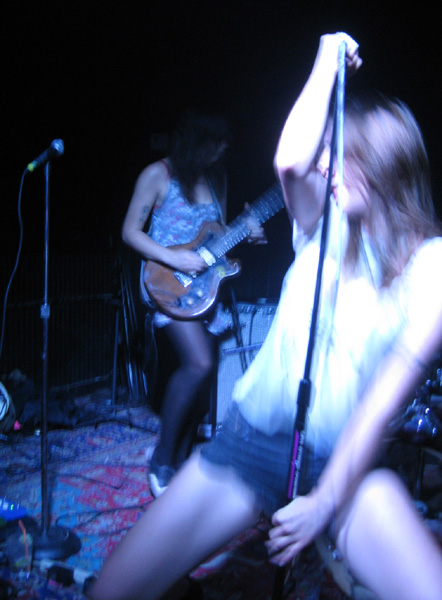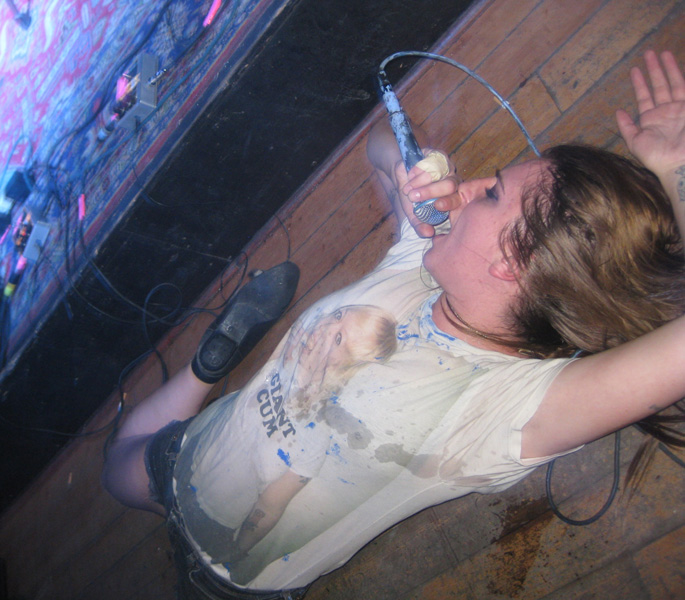 By the time their set was done, so was I. Baby Dinosaurs v. Extinction were up next but I knew I had more long nights ahead of me. Maybe Those Darlins were right – sometimes you have to keep something in reserve.
Next episode – The Subsonics, Andre Williams, and more. Stay tuned.