I had a hard time paring down the photos I took in London because it's fucking London. The scale, the history, the culture is all epic. There is just too much to do, see, and, these days, even eat. I decided to cut out anything I'd reviewed in our previous trip, with a few exceptions, then cut it further by only using photos that are actually visually interesting, with a few exceptions, leaving you with a lean, mean 40 pictures to scroll through.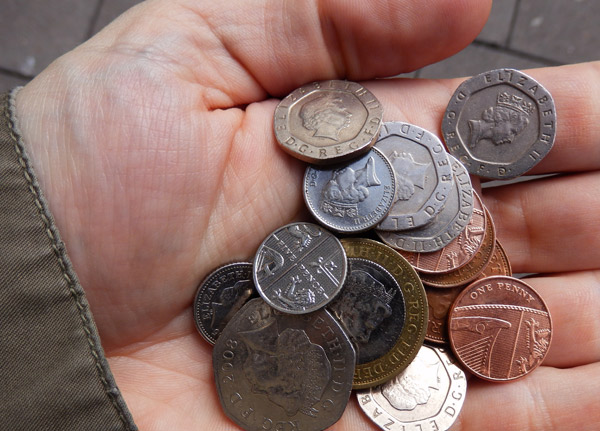 Any time you travel to a foreign land, you end up with 14 pounds of change, mostly because you go to pay for something and realize you don't understand the coinage so you just pay in bills and add the mass of copper and nickel to your pocket, as if  you were some kind of base-metal-hording leprechaun.  Though the UK simplified their currency a few decades ago, and I speak the language etched into the coins, I still wound up hauling around scrap metal. It doesn't help that every coin has Queen Elizabeth on it. Between her and Victoria, you'd think England never had any other monarchs.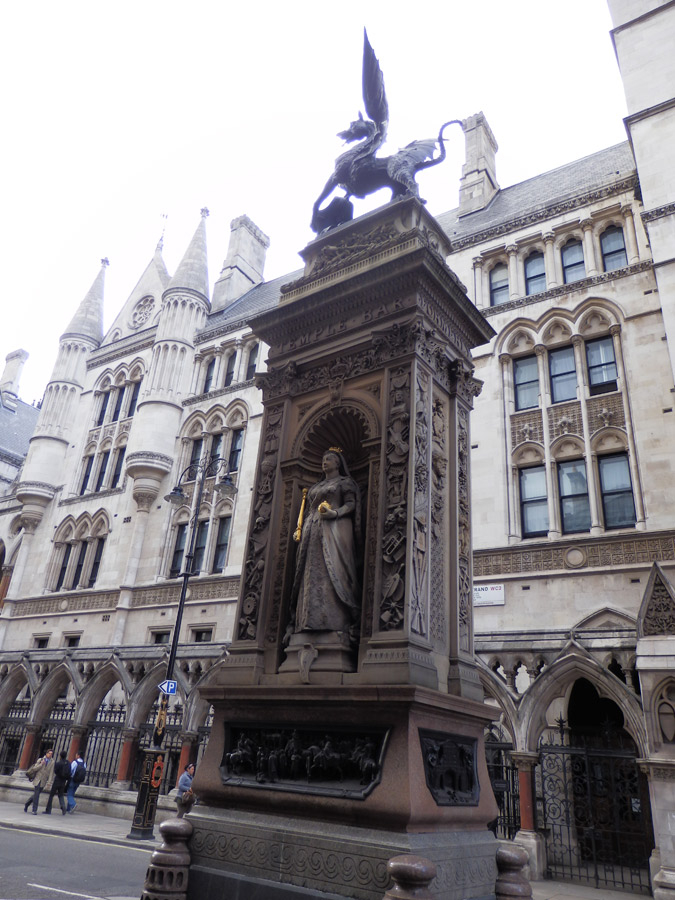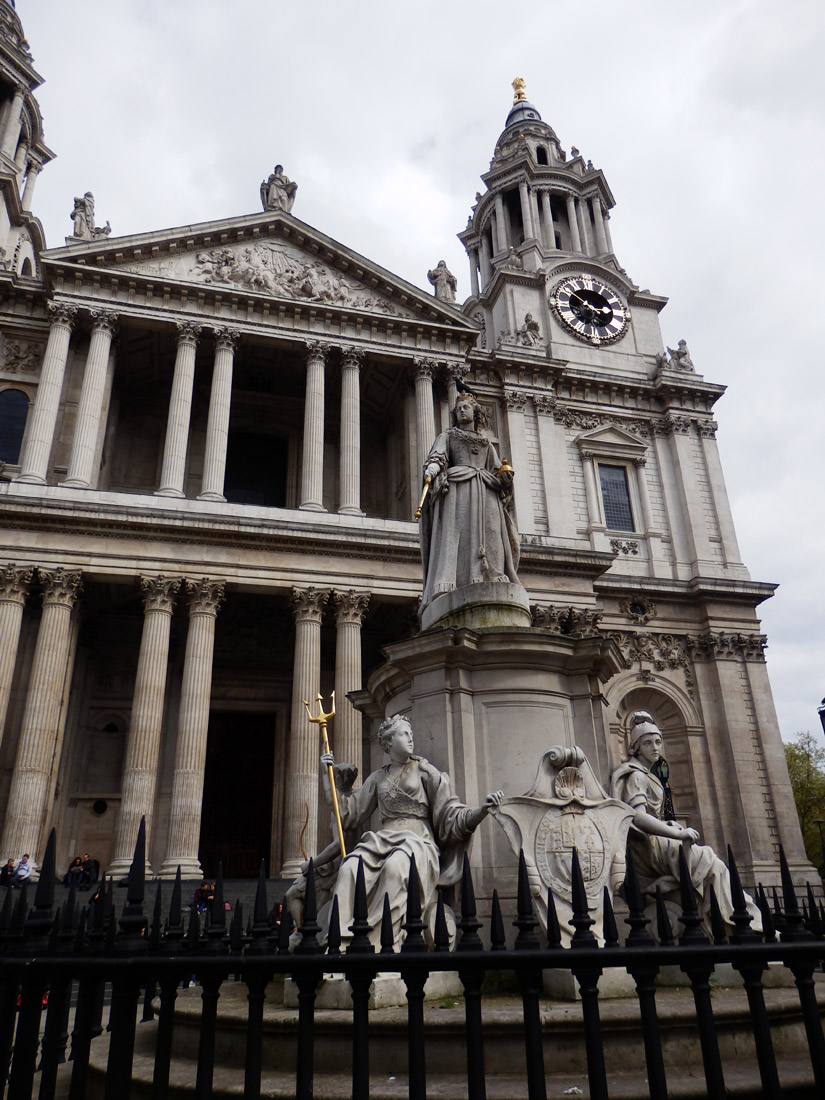 Fortunately, there is a ton of other non-royal-related stuff to gawk at, like the church Queen Vic guards over in the photo above. Usually they charge tourists admission to the place but we arrived around Easter and squeezed in with the masses.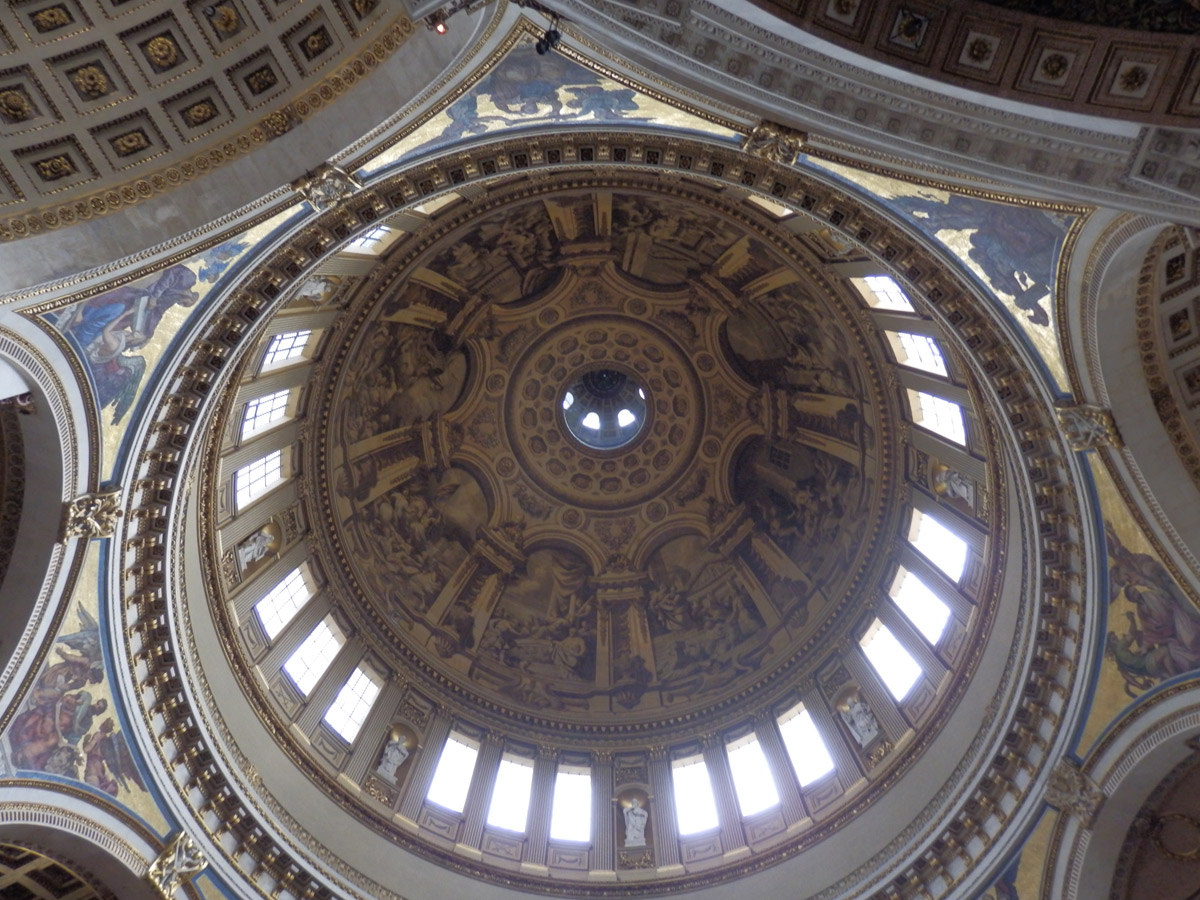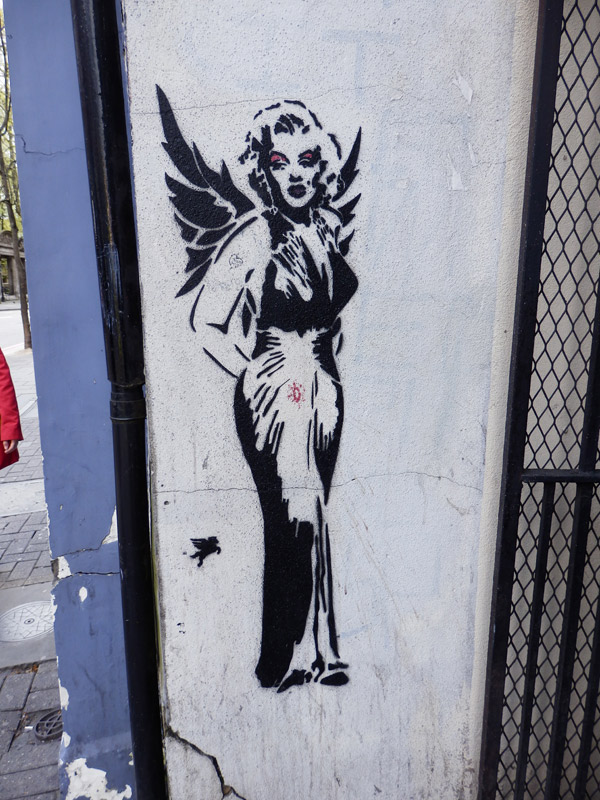 If neither God nor country hold sway over your heart, how about something more secular and unpolitical? London has a bit of that too.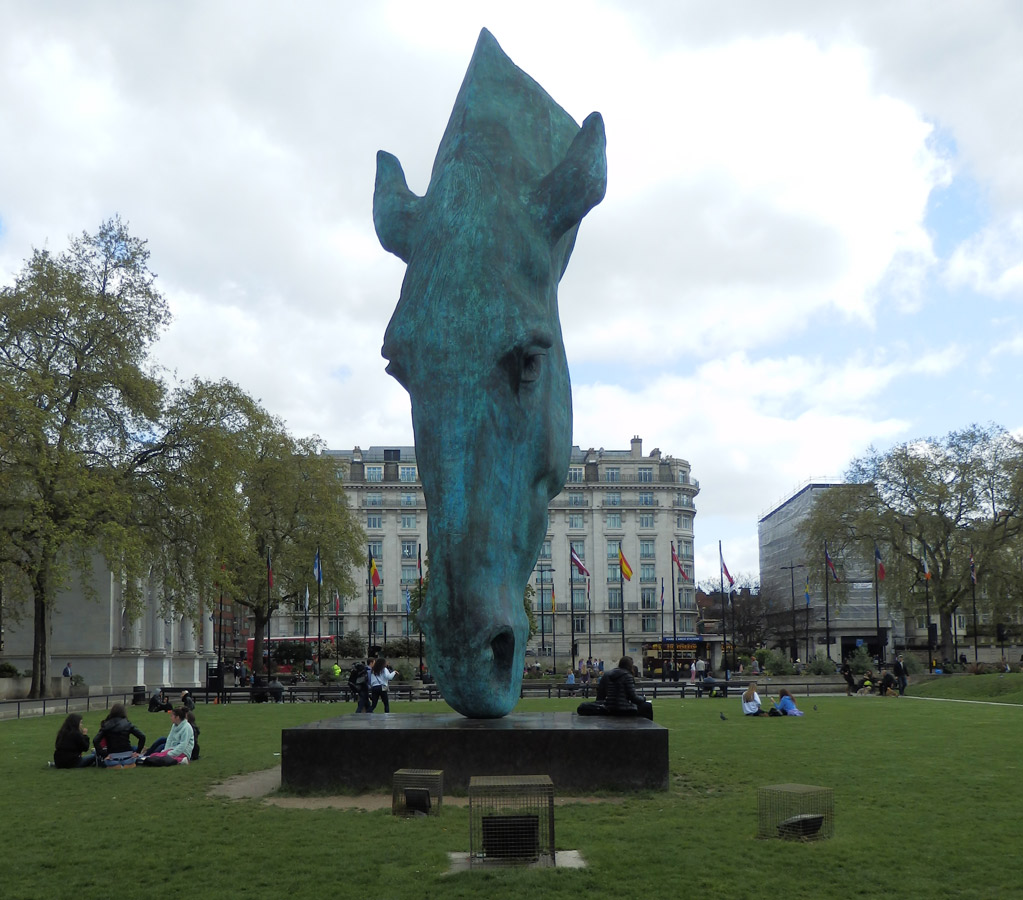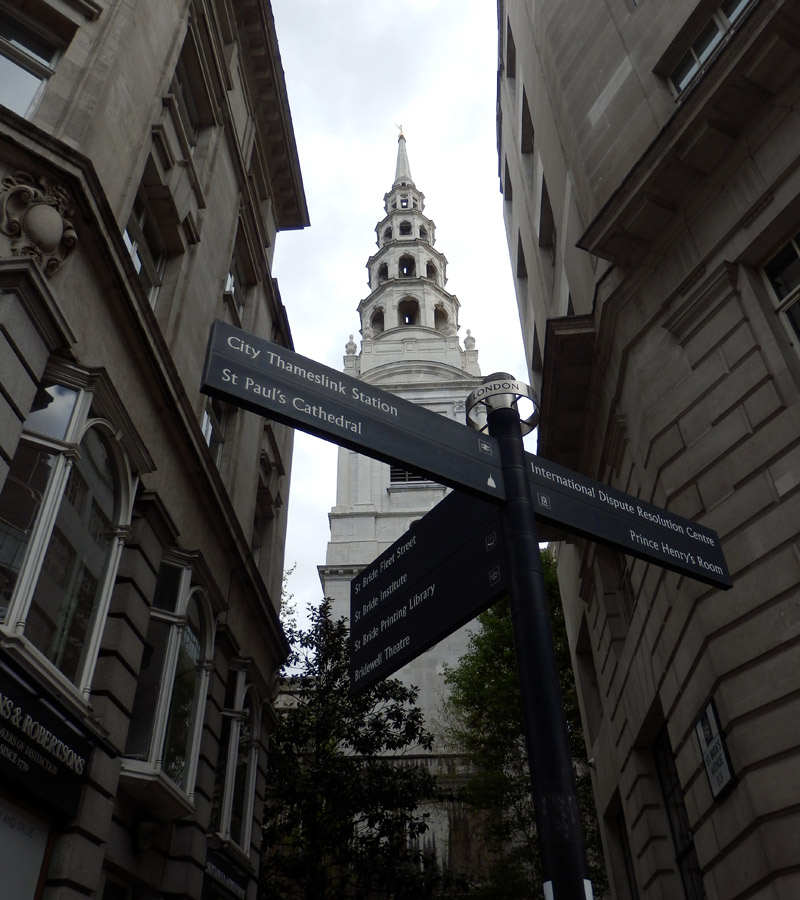 If nothing else, you can just walk around and gawk at architecture.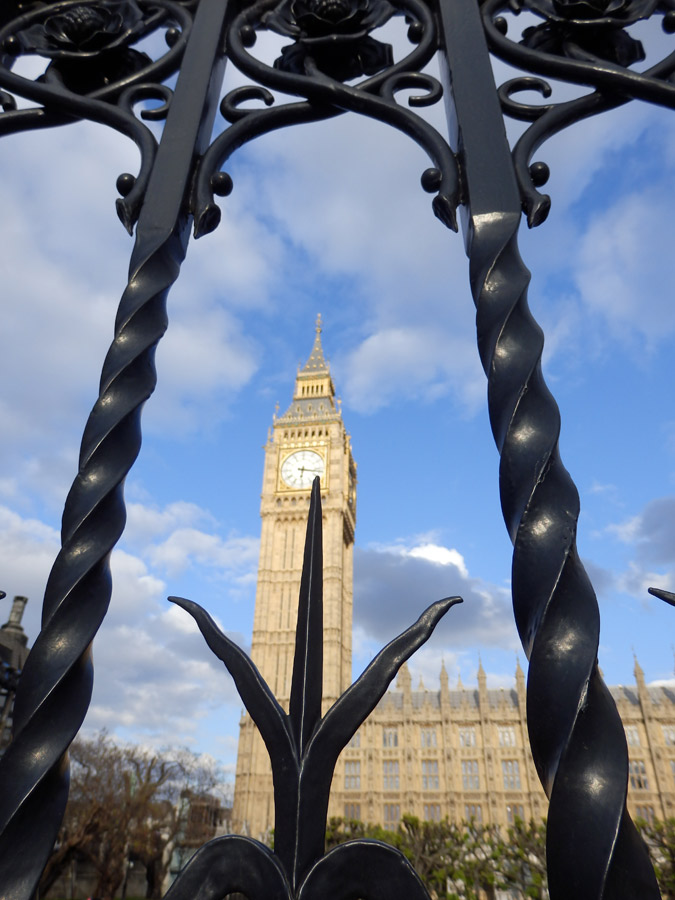 Or check out the Thames. Here are some photos, cobbled together as a panorama. Note: you may have to zoom in to get the full panoramic effect.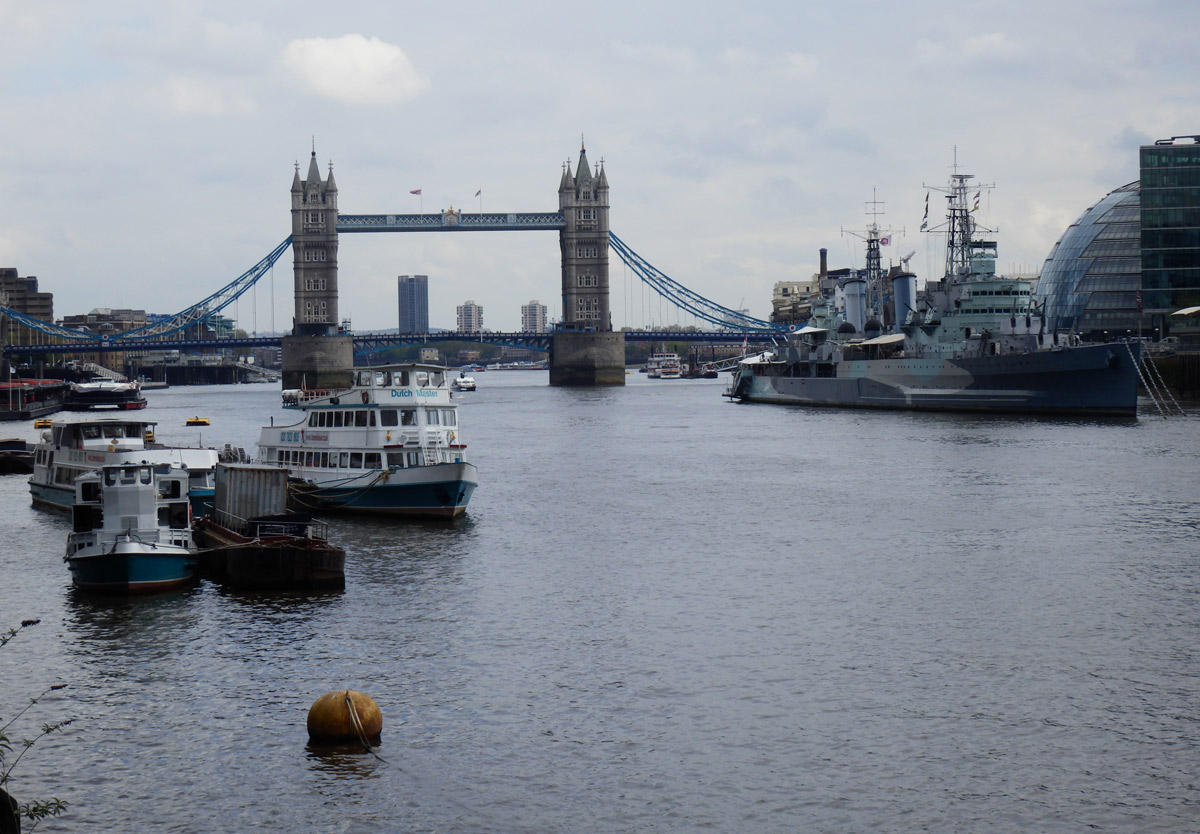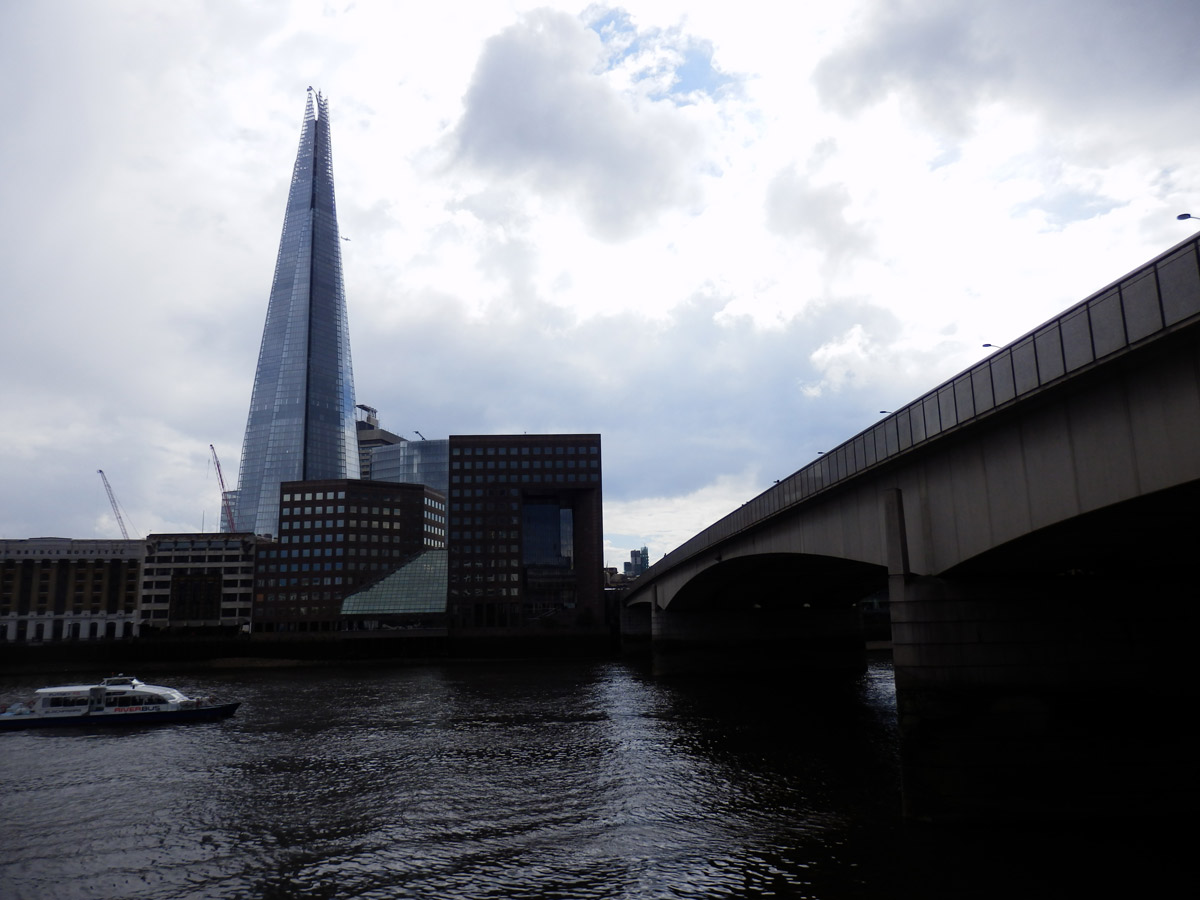 Near where the old London Bridge once stood is a church dedicated to a Viking pagan who converted. Did you know that Vikings didn't wear helmets with horns? Of course you did. Yet it still remains visual shorthand for Nordic invaders.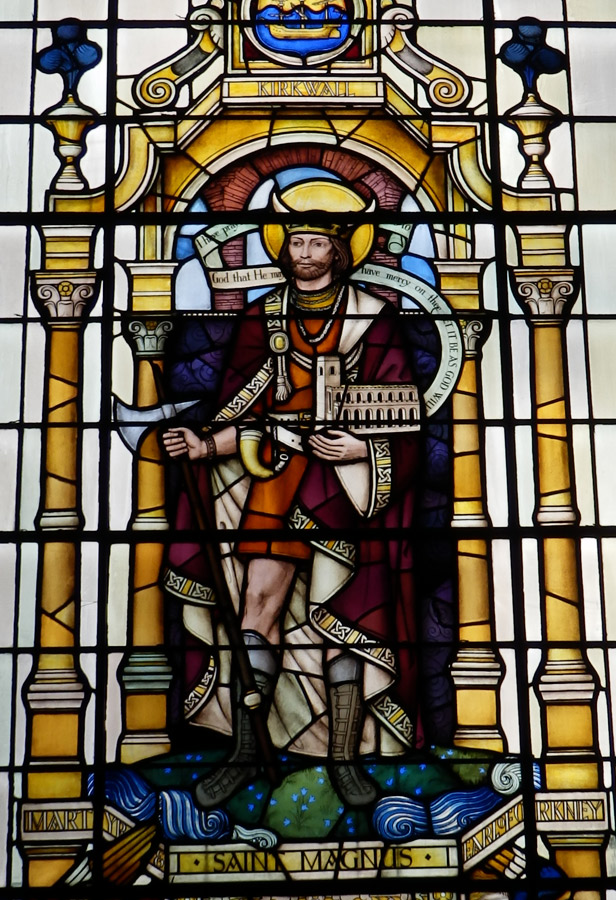 If the weather, or your ability to walk another kilometer, turn against you just pop round to a pub for a pint.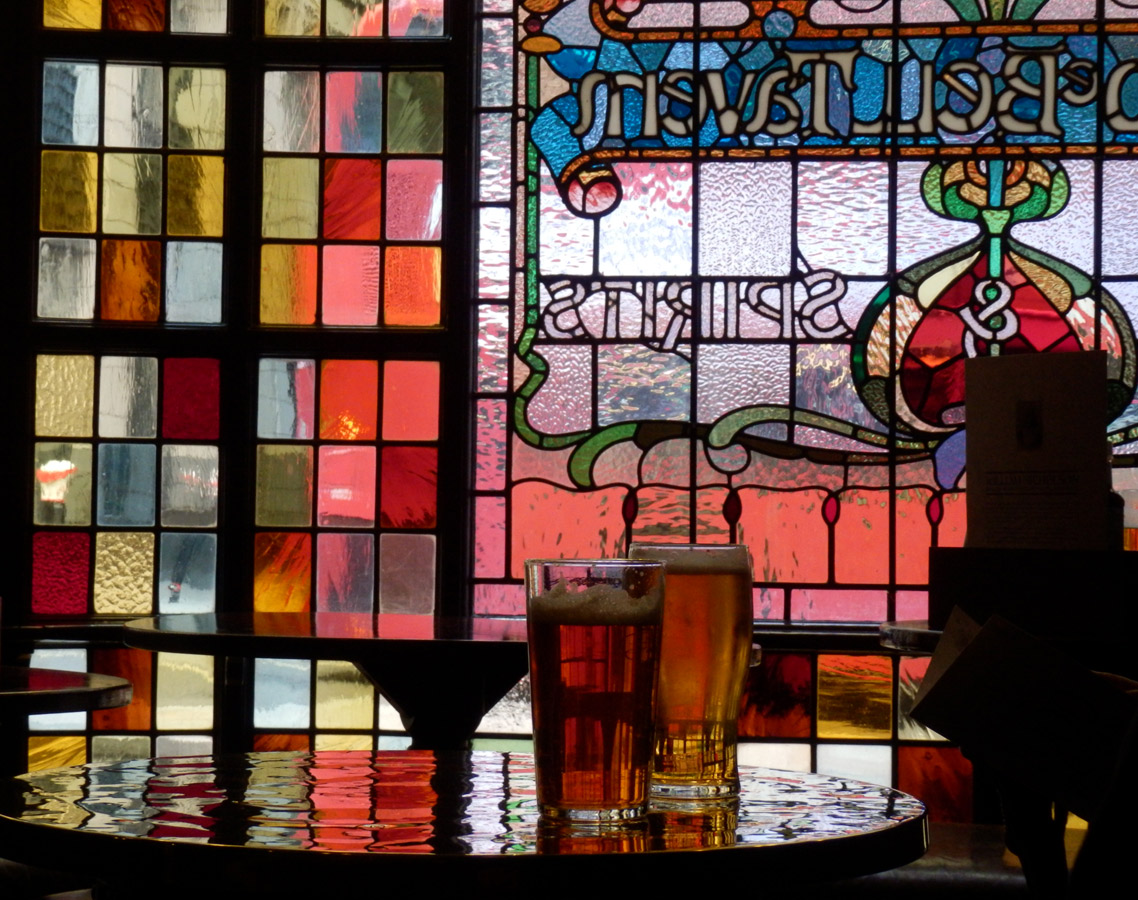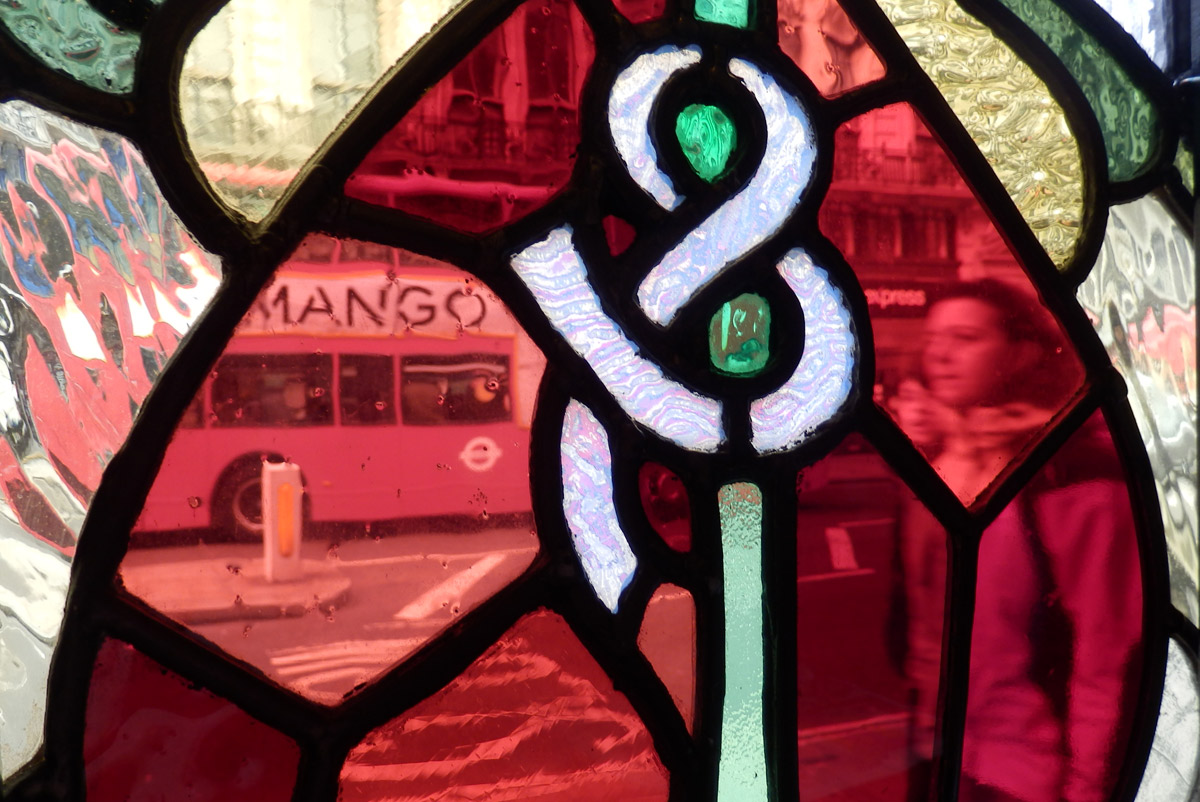 We happened to be in town during a lecture in defense of discrimination (as in for art and culture, not against anyone of specific race, ethnicity, sexual orientation, etc.) Afterward, we ended up at a pub for this plate of health-conscious fare.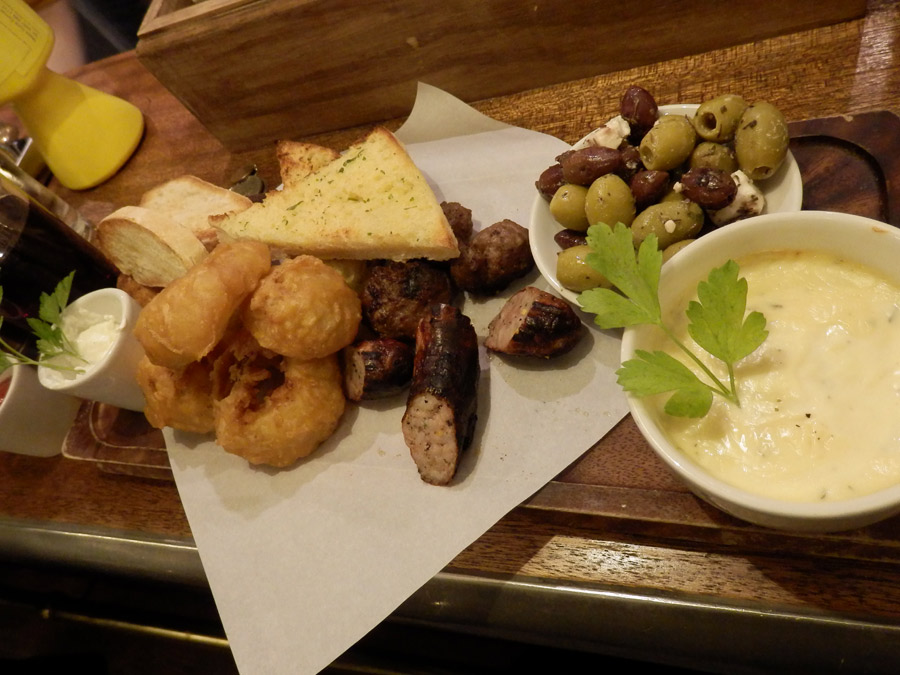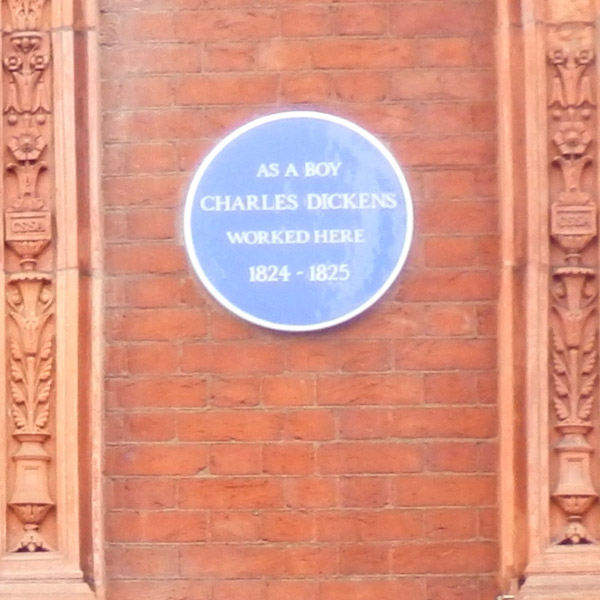 Speaking of poor nutritional choices, what Dickensian hellscape would inspire the man to write a lifetime of books about slave labor conditions, starvation and thievery?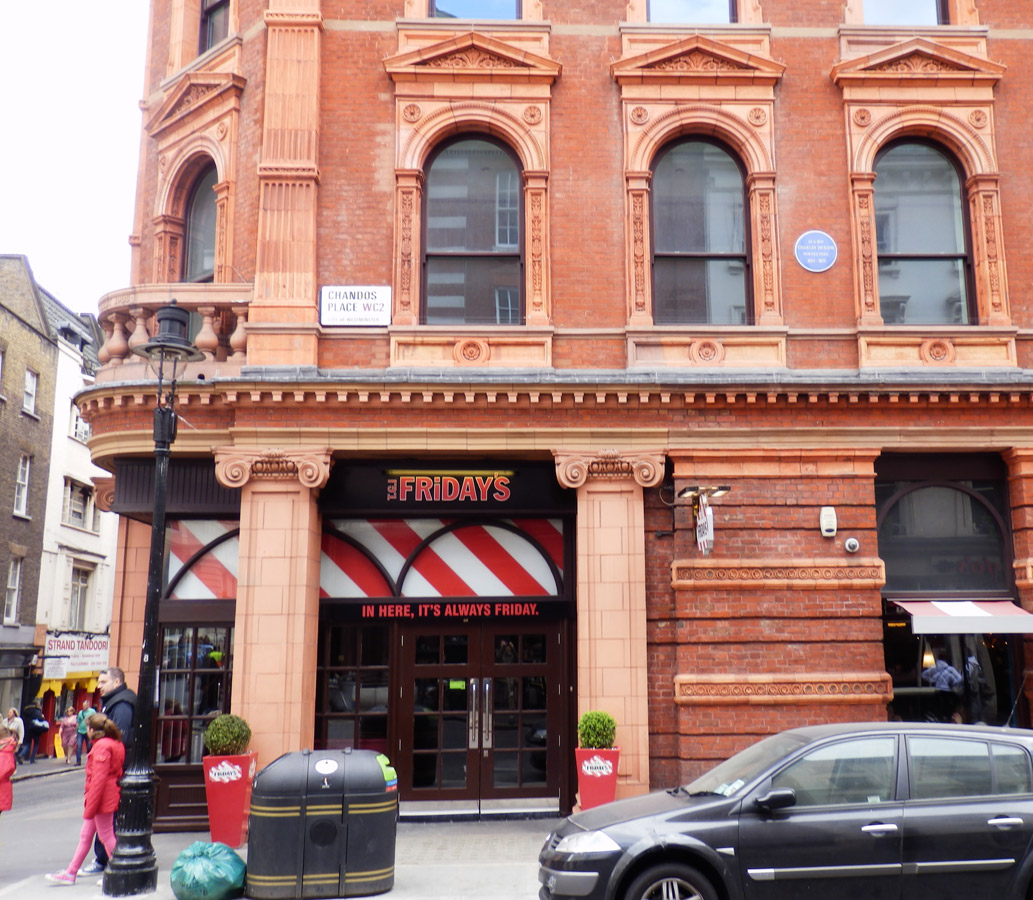 We walked through Soho, in search of more pinball machines, and stumbled into a massive crowd drinking beers in the street and generally milling about. Eventually we found a stage where a bunch of guys danced, poorly, to Northern Soul records spun by a DJ. The occasion? Record store day. Sort of makes the L5P version seem tame.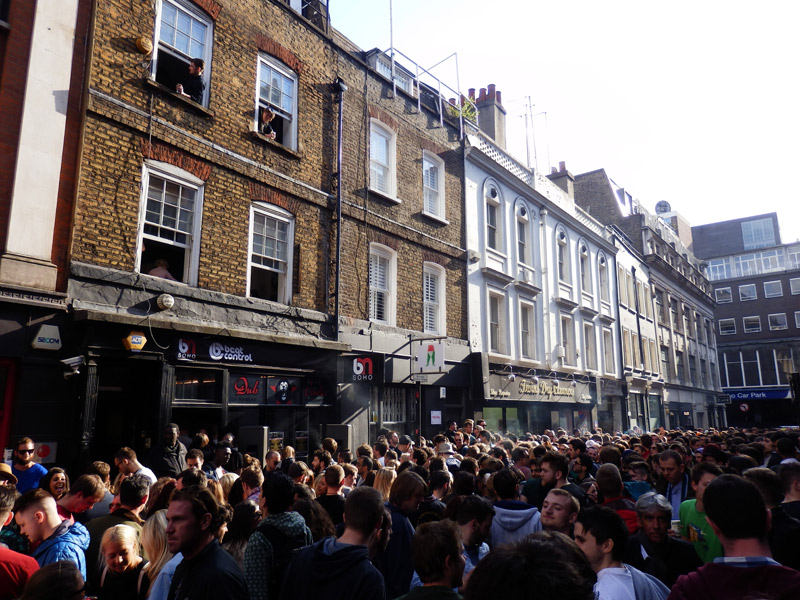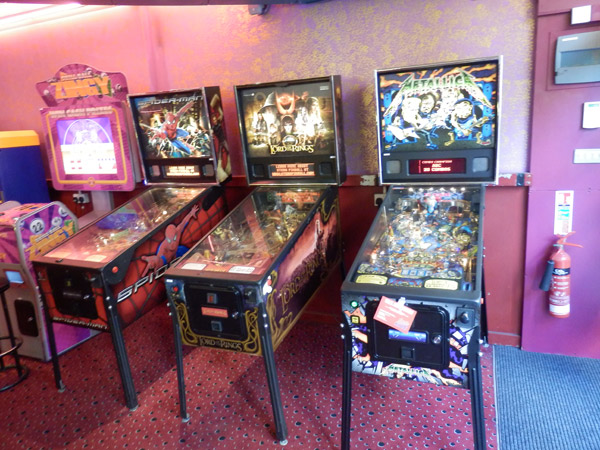 From Soho down to Brighton, I must've played them all. By "all", these are they. And the Metallica game was broken.
Did you know Ronnie Wood, of the Rolling Stones, was also a painter? A pretty darn good one at that. He had some nice scenes of the Stones in practice and on stage, but my favorite was probably his sketch-like Freddie Mercury portrait. He really captured the energy of the man.
I posted entirely too many pictures from the British Museum last time, but I wanted to return to the place for their Vikings exhibit, a collection that had generated a lot of buzz. Unfortunately, we didn't realize Easter Monday is by far the museum's busiest day of the year. We had to avoid the more popular exhibit areas while waiting on our scheduled time to get into the Vikings show. We got to see some interesting clocks and musical instruments, stuff I probably would've skipped otherwise.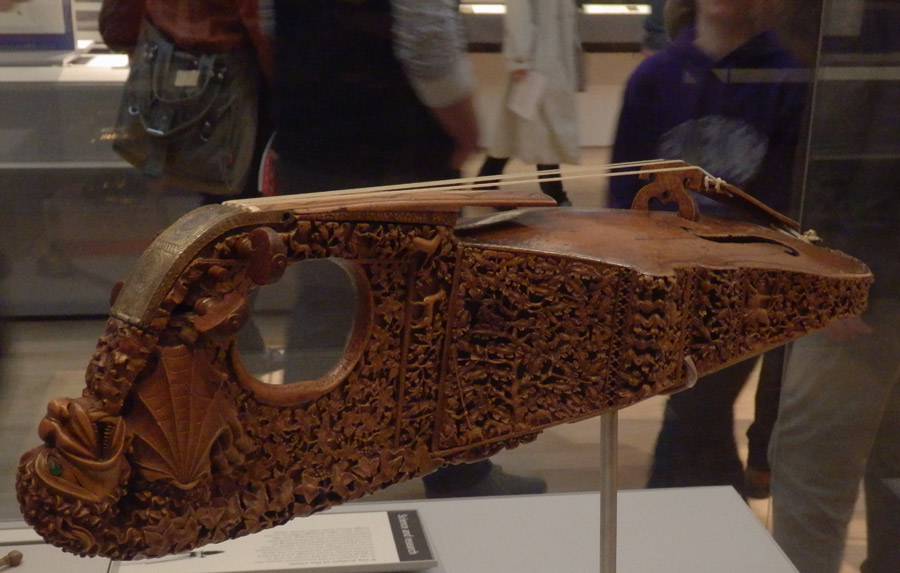 The Viking exhibit itself was a bit underwhelming, I thought, but it may have been the conveyor-belt-like conditions in which we shuffled past the displays. I only stopped to snap a handful of photos.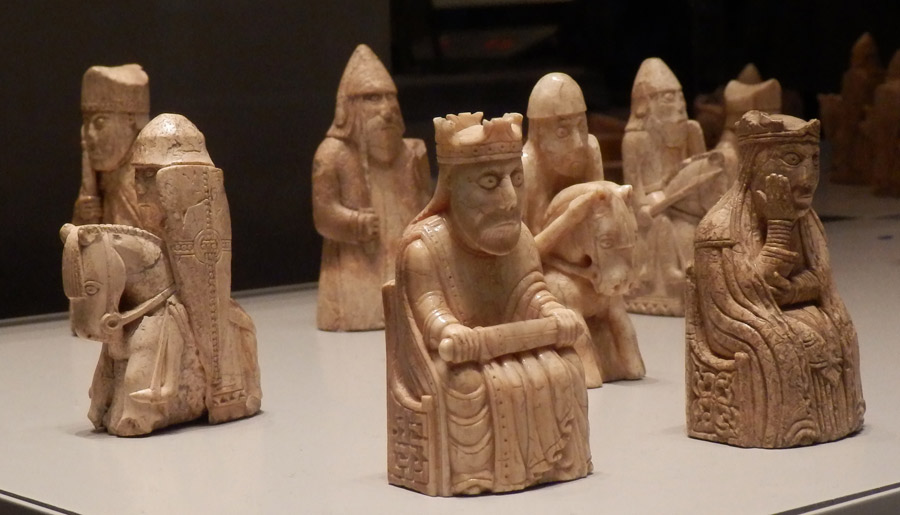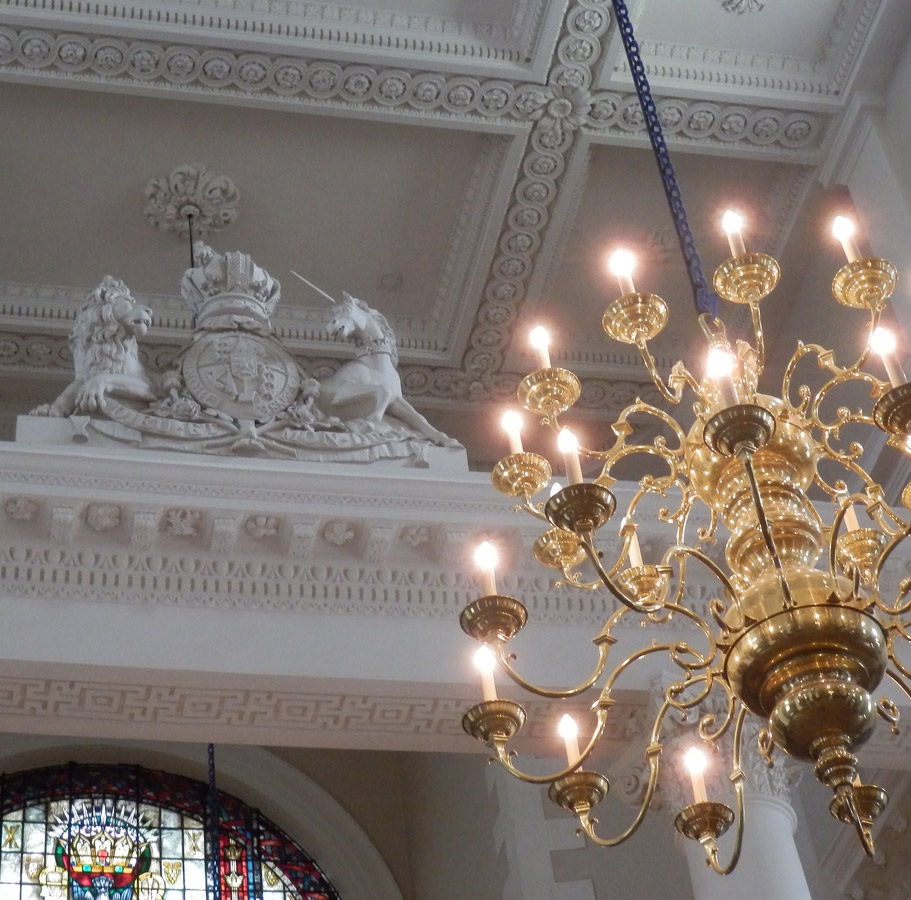 Spitalfields is one of my favorite London neighborhoods, chock full of interesting food, pubs, record shops and the like. Last time we were in the neighborhood, this church was still closed for renovations. This time we got a look. Really elegant, and nothing Satanic about it despite its reputation.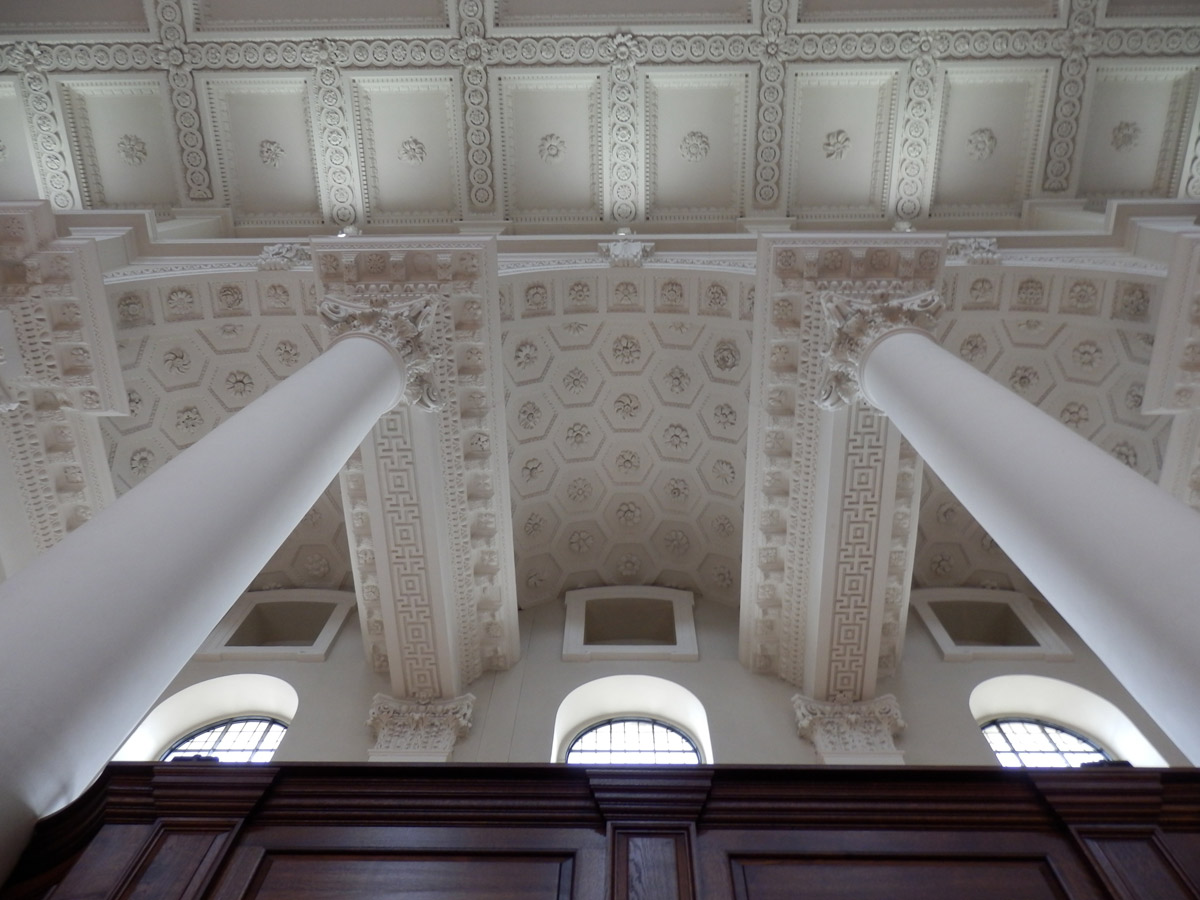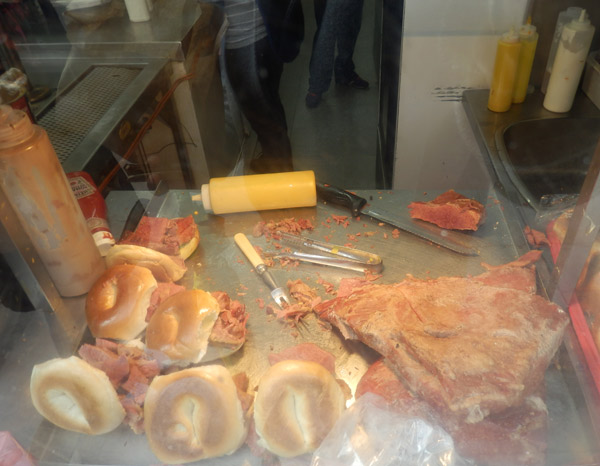 I know, I posted photos of the salted beef bagel last time. But shit, that thing is good.
Also good – the street art in the neighborhood.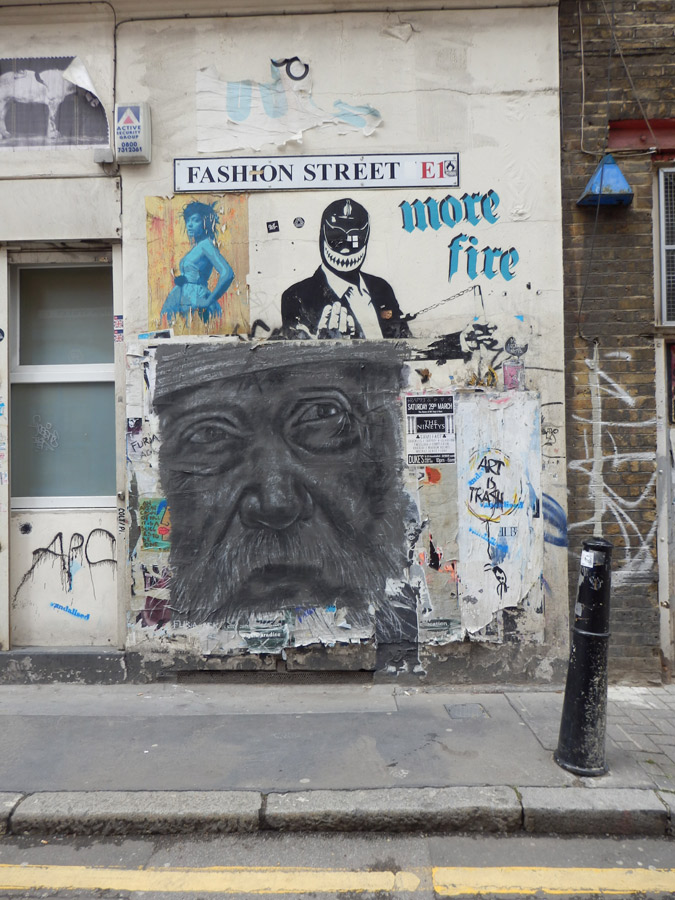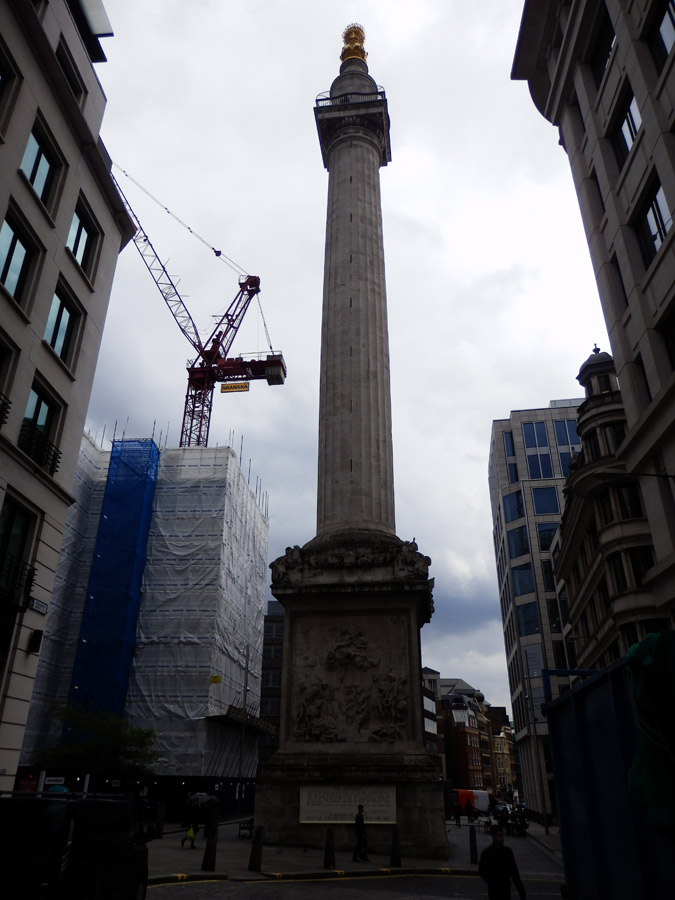 The great fire of London, 1666, resulted in a much-needed redesign of the city. It may have also helped curtail the plague, thanks to the more sanitary city that rose from the ashes. You can ascend this monument to the victims for a handful of pounds, but I wasn't in a climbing mood.
Pigeons. What are you gonna do? Rather than take the rational course and eliminate the pestilence from the island, some Brits are draping their statuary in nets to keep the foul creatures at bay. I'm not sure how this stops their acidic poop from melting the things, but at least they're not becoming nests.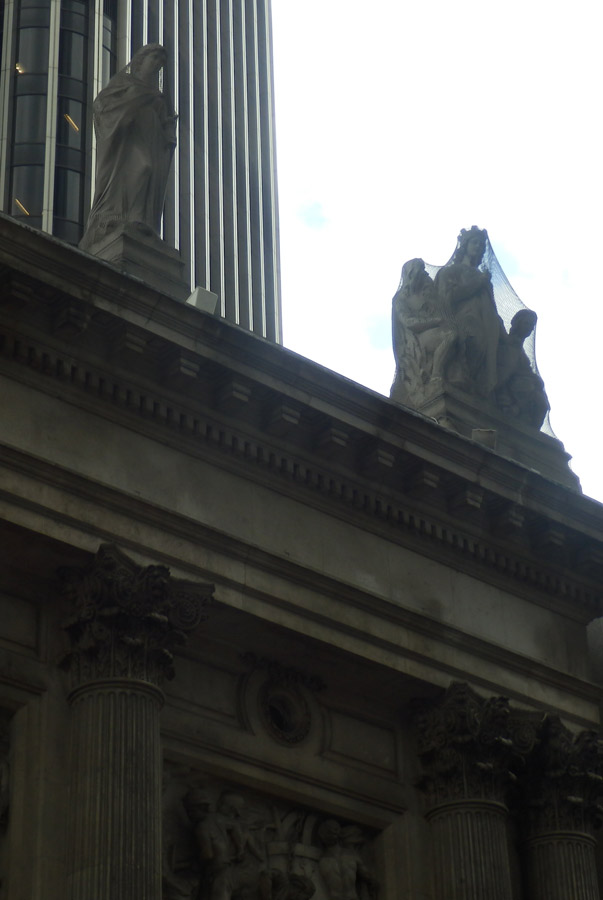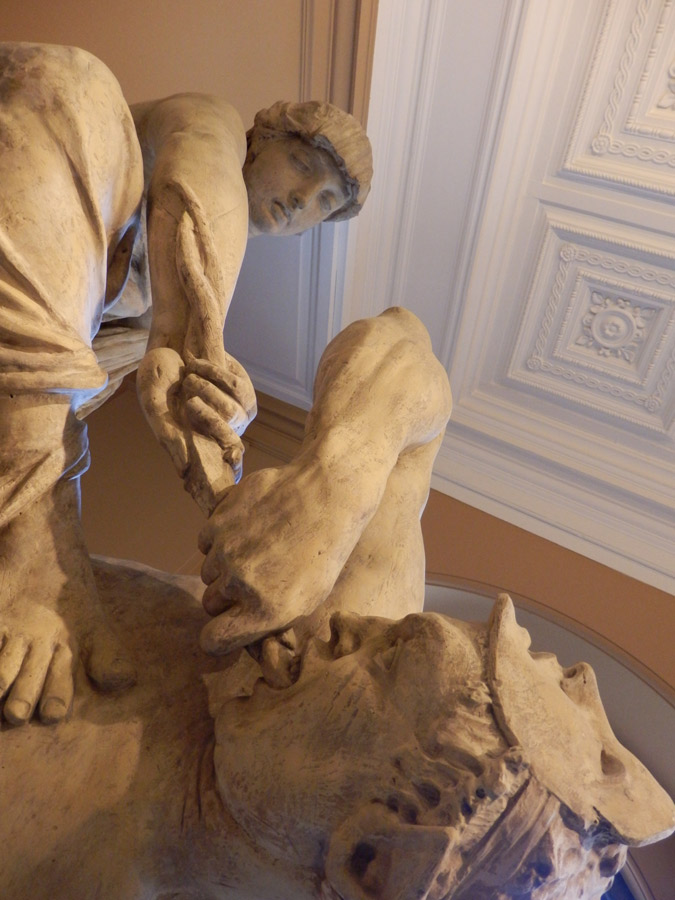 We stopped in at the Victoria and Albert Museum and gawked at tons of beautiful stuff, from Roman sculpture to Deco ironwork. The courtyard features a shallow pool where British kids ignored the cold, rainy day to splash about in the fountain – and were not dogpiled by rabid security guards. Weird!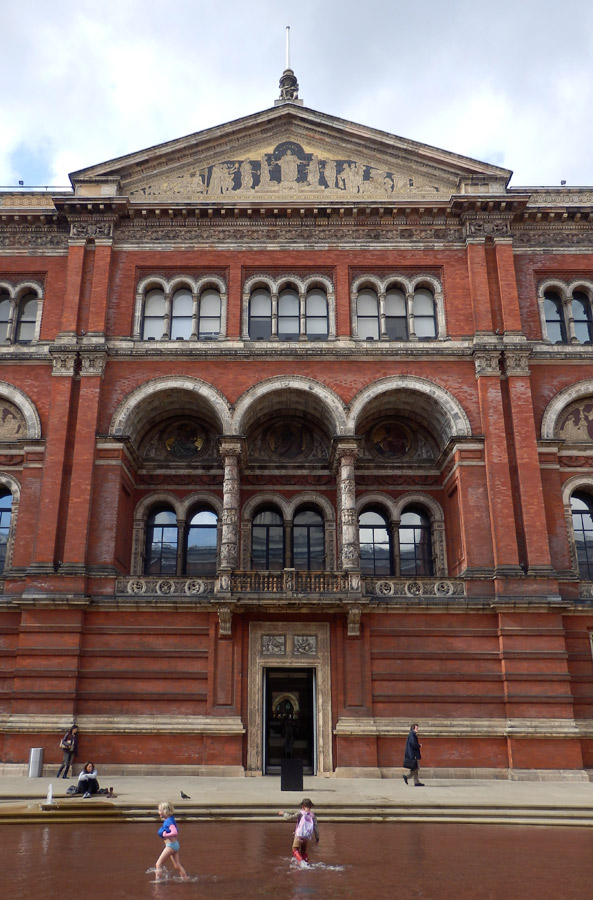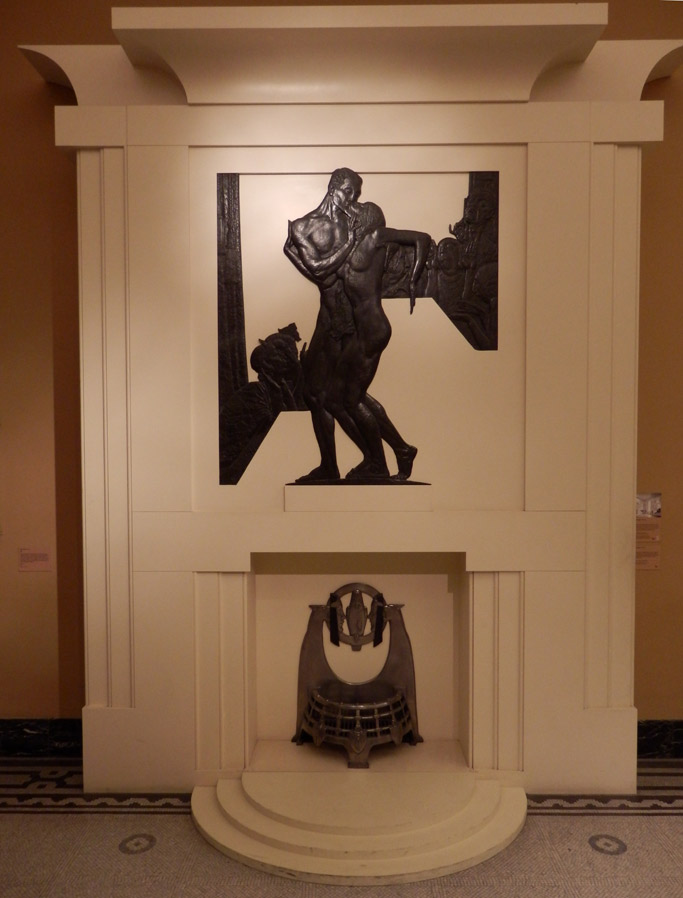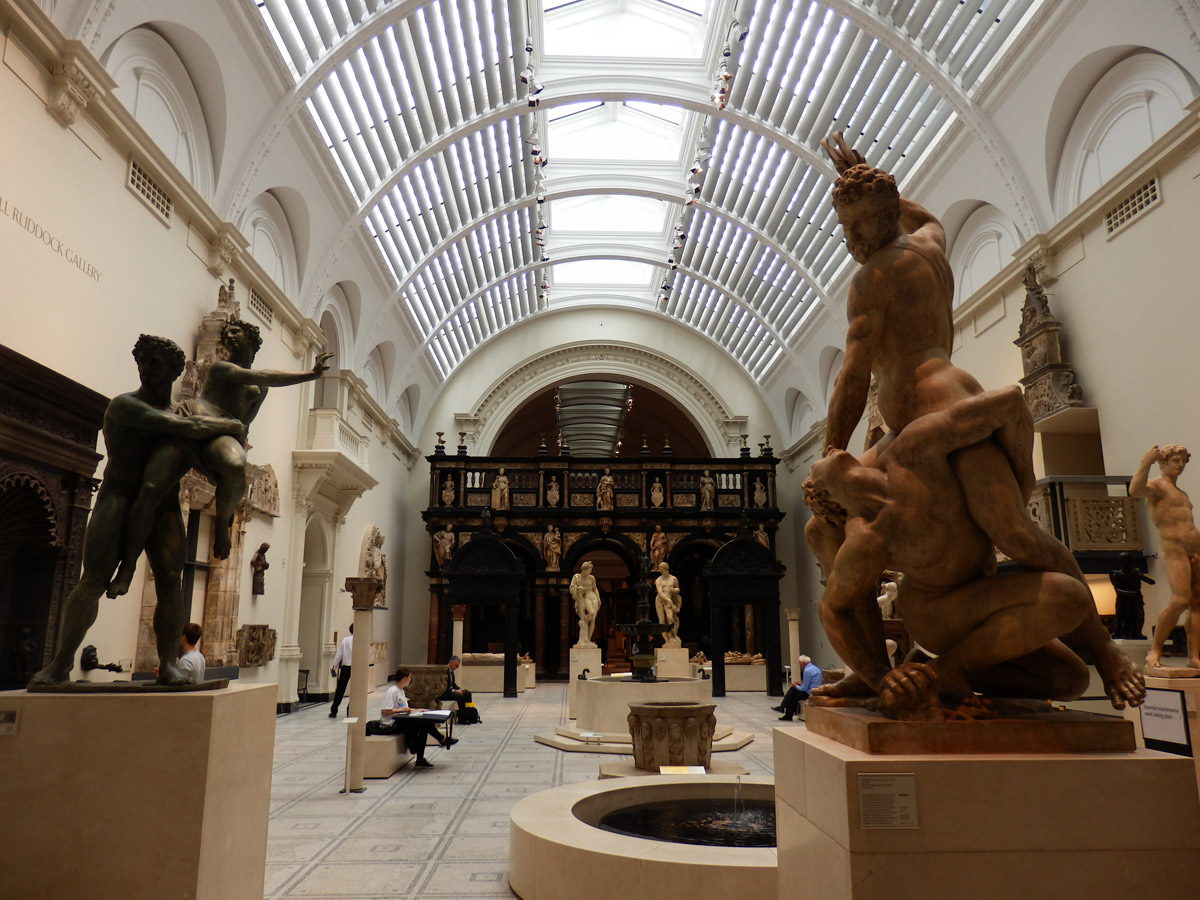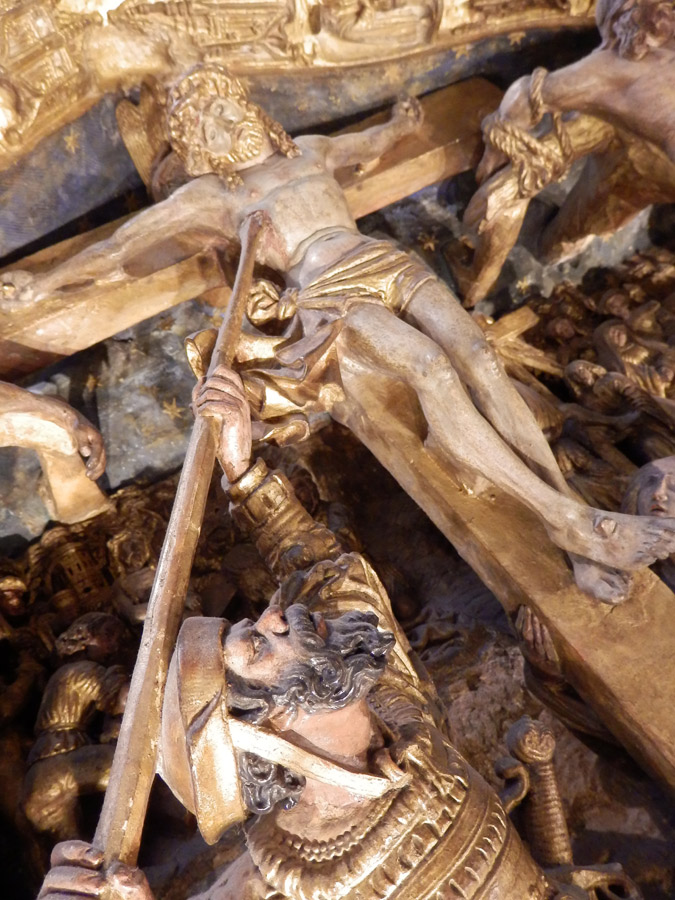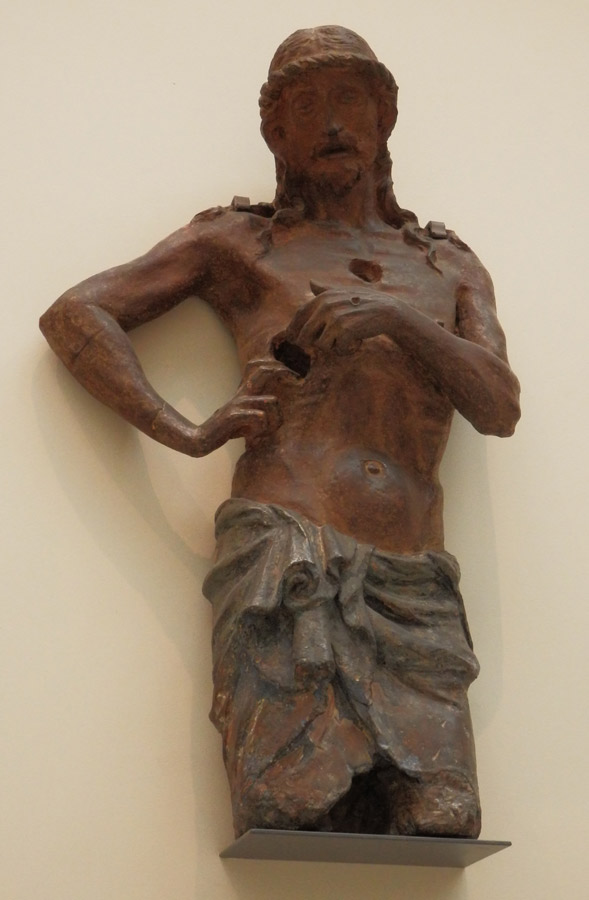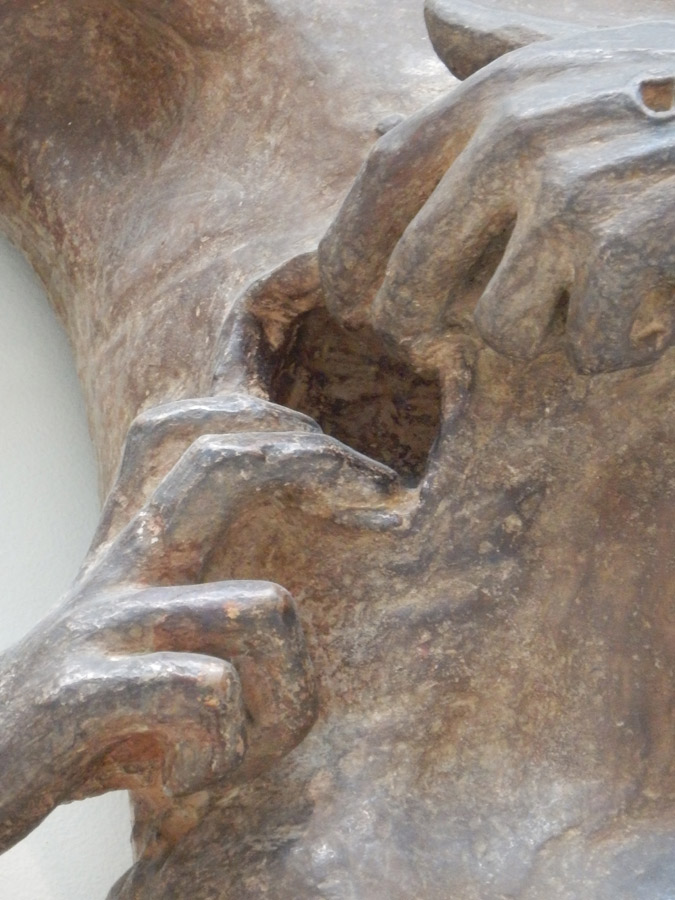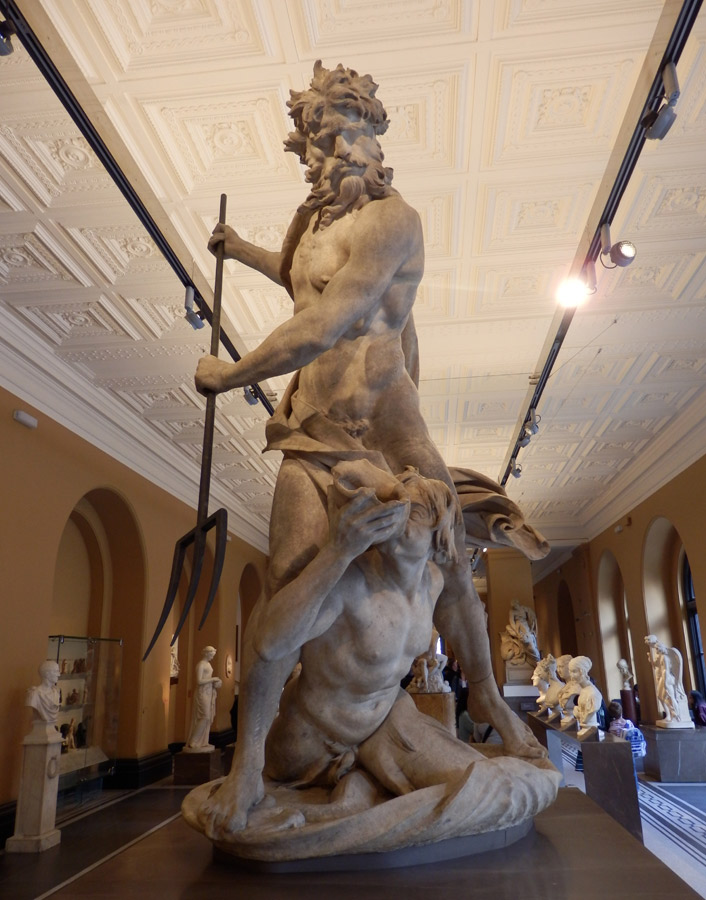 Their jewelry gallery is very sci-fi and houses a fantastic collection. However, you're not supposed to take pictures inside. I snapped a few before being dogpiled by rabid security guards. I mean, I was told I had to stop.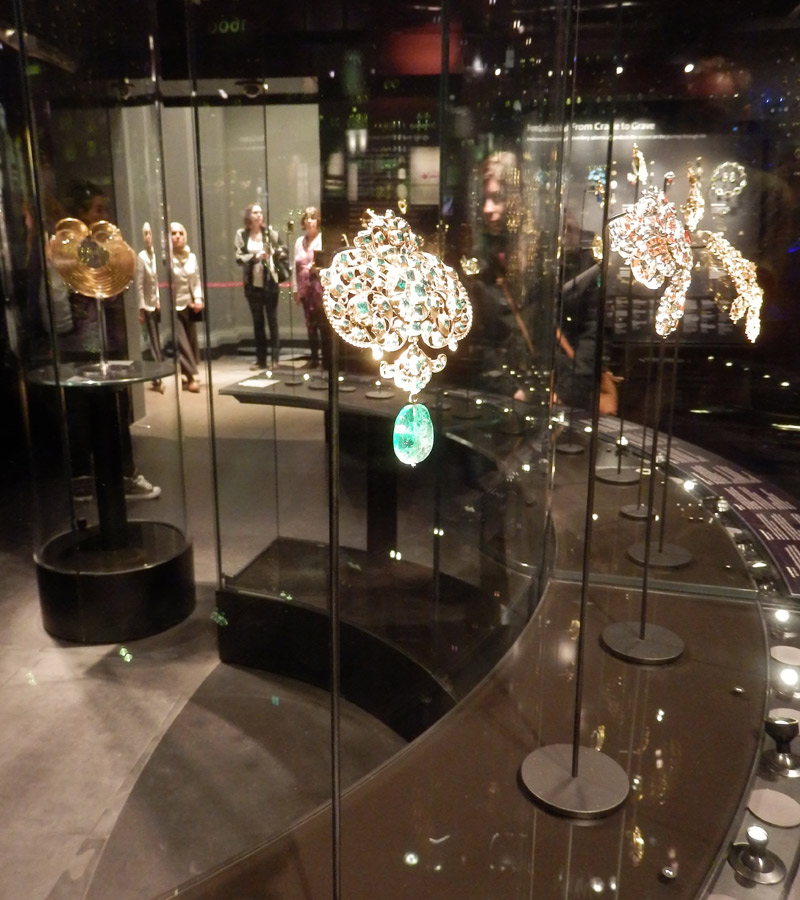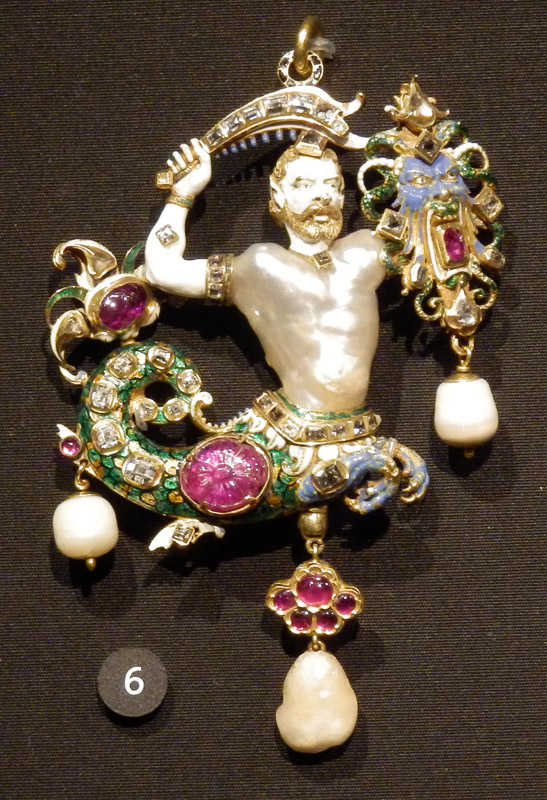 We also spent a bit of time in the suburbs of London, which I'll have a short post on next.