When people ask me how our trip to Peru was, I just keep repeating "Epic grandeur." It's not just the glorious mountains or the seemingly impossible Incan ruins nestled amongst them. Lima has Spanish Colonial and Art Deco beauty perched atop cliffs overlooking the sea. Cusco sits in a bowl in the mountains, over 11.000 feet up. Down in the Sacred Valley, Ollantaytambo's narrow streets feature both walls and functioning irrigation systems built by Incans. There are fantastic museums, great food, and Pisco sours just about everywhere you go.
She Who Shall Not Be Named (AKA "JJ") planned our trip: Fly into Lima and stay for a weekend in the Miraflores neighborhood. Fly to Cuzco and immediately depart for Ollantaytambo, 2,000 feet lower, and spend a couple of days adjusting to the elevation and checking out the Incan ruins, then a train to Machupicchu Pueblo (formerly known as Aguas Calientes), the town that services the most famous Incan site, for a couple of days. Machu Picchu itself, with a hike to Huayna Picchu, the mountain overlooking the ruins. Then back up to Cuzco for a couple of days before flying back to Lima for a last weekend in the Barranco district. It was perfect, giving us just enough time in each place. (Sure, I'd always like more time, but I haven't hit the lotto yet.)
Let's talk Lima first. If you're visiting Peru, you're flying into Lima. If you're only visiting Machu Picchu you're spending a lot of time and money and missing modern Peru almost entirely. You're also missing the vast majority of Incan culture because it's not on display at Machu Picchu. Just like other ancient sites, all the art, pottery and other artifacts are housed in museums, the best of which are in Lima.
But I shouldn't have to convince you into sticking around Lima for centuries-gone ghosts. The city has plenty of modern life to enjoy. The Miraflores neighborhood comes highly recommended from many sources, and for good reason. There are lots of restaurants and bars, a nice park, a pre-Incan pyramid, and a convenient station in Lima's limited mass transit network.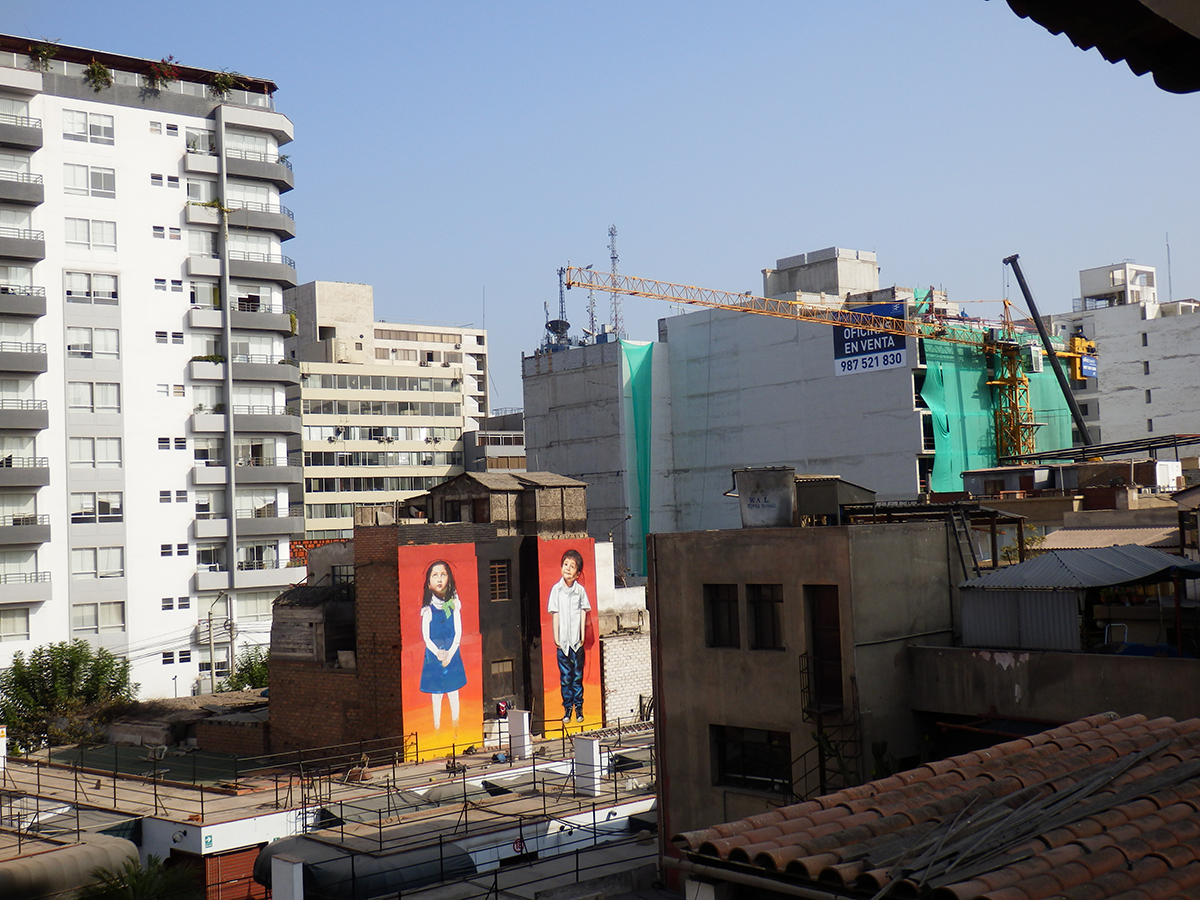 From our hotel balcony, we got a visual sampler platter of the city: below us were tin-roofed sheds where artists worked to make tourist-friendly paintings; we were surrounded by Spanish tile roofs; in the distance were big murals, skyscrapers, cranes – the only thing missing was a view of the sea. Hostal el Patio made up for that with a flower-draped courtyard surrounded by lovely patios, a quiet oasis in a somewhat noisy section of town.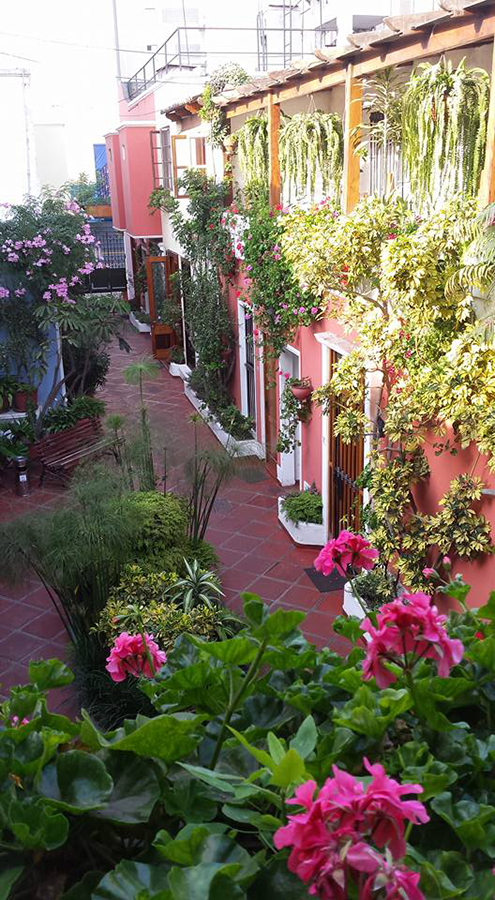 Lima doesn't have the seemingly-endless beauty of Barcelona, but it provides plenty of architecture and art to gawk at. Aside from the expected Spanish Colonial eye candy, you get elegant Art Deco, the occasional not-too-brutal Brutalist concrete tower, some almost Gaudi-esque Baroque, and ornate ironwork all over the place.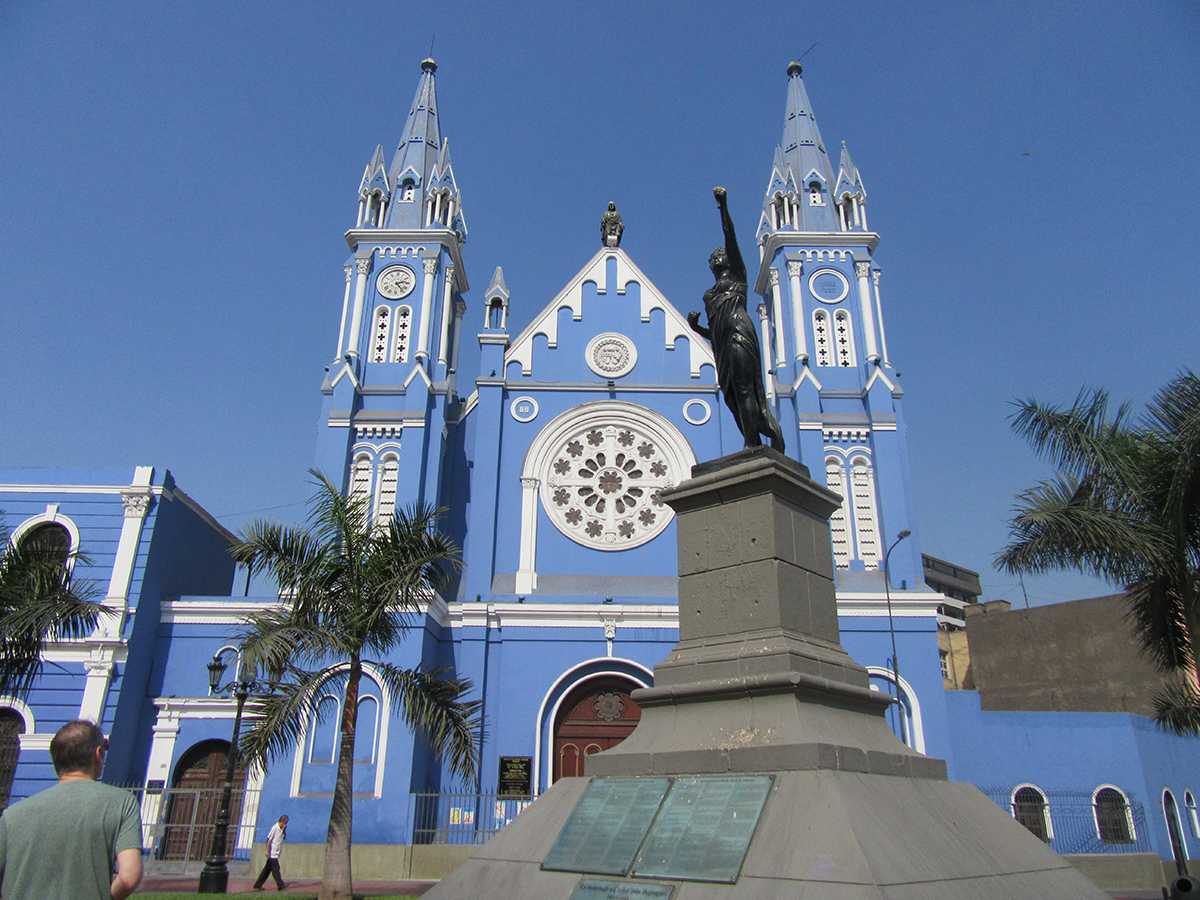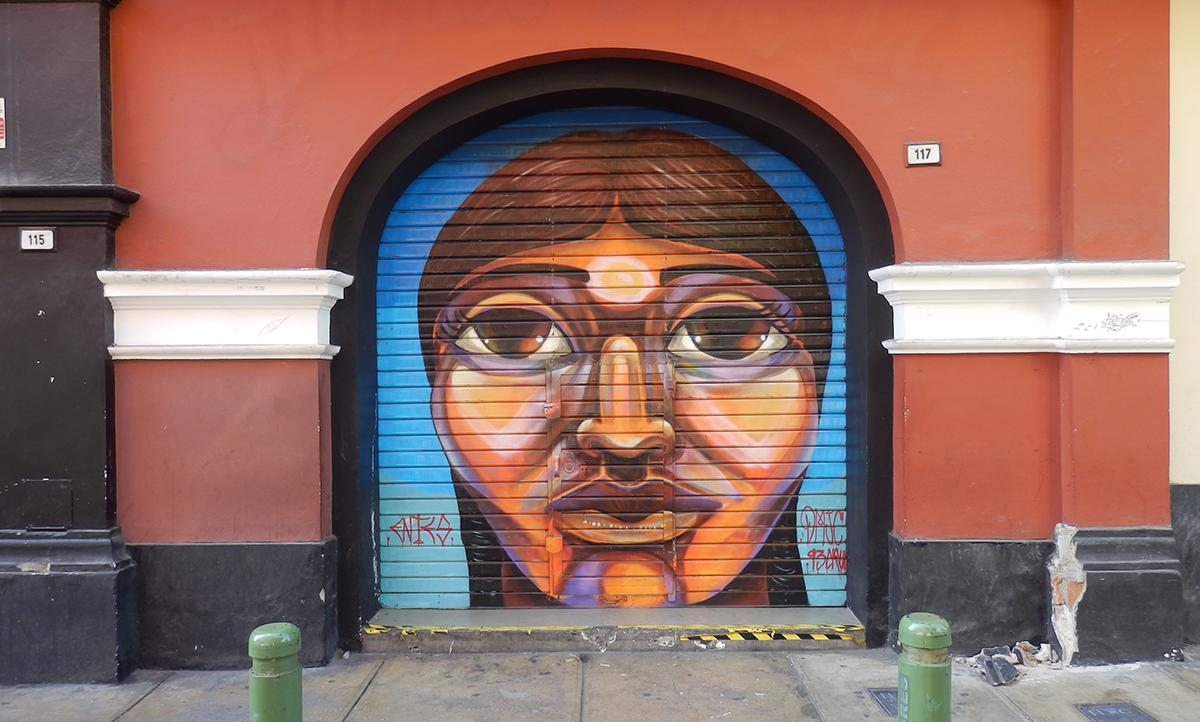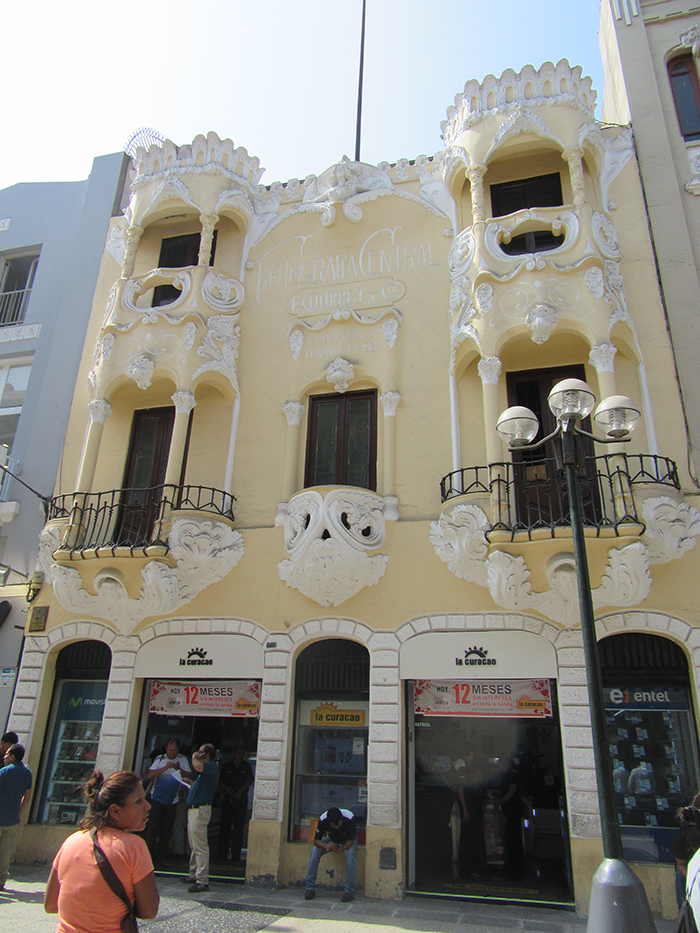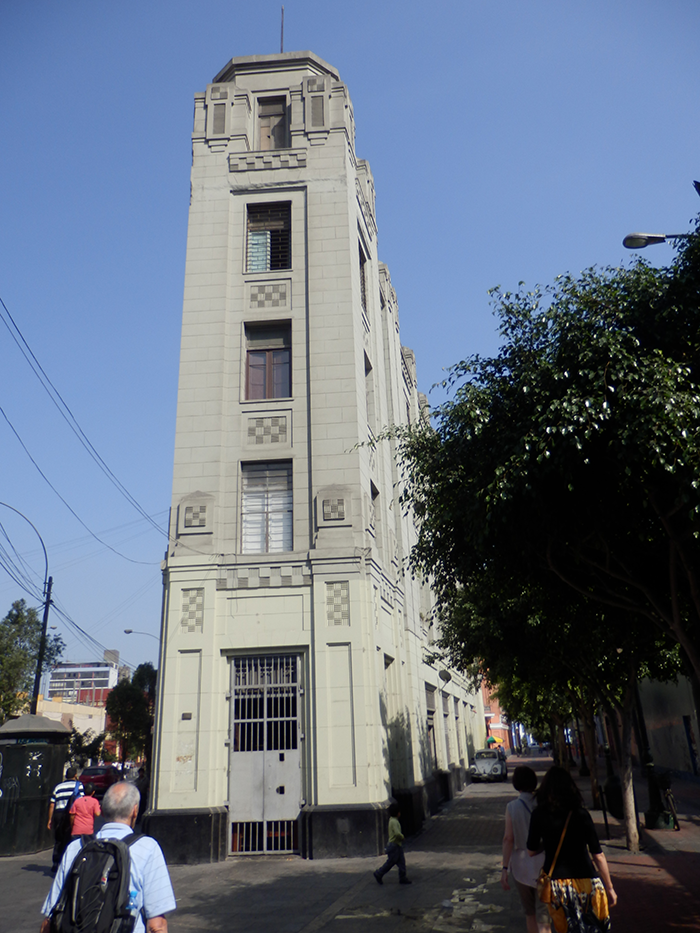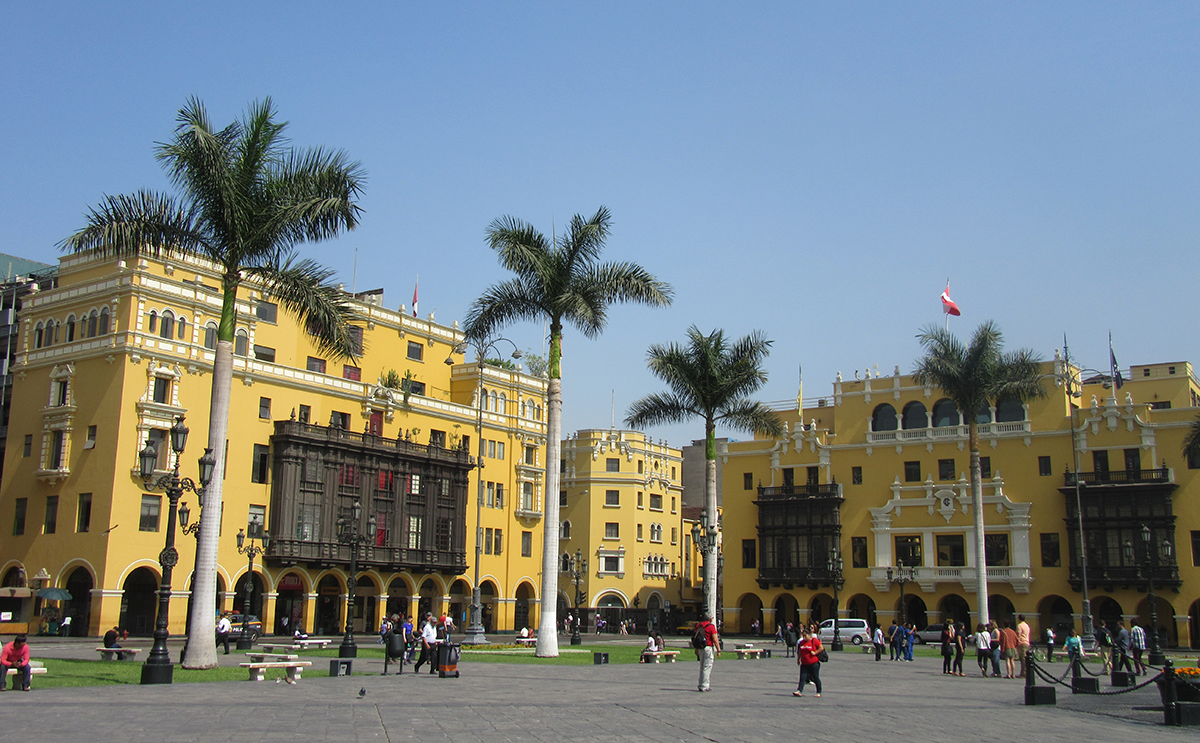 Unfortunately, most of the modern stuff isn't so exciting. The only double-take I did on a new building was when I noticed that you could open the windows in one of the glass skyscrapers in the Miraflores neighborhood.
We hopped on the transit system, new natural gas powered buses that have their own lanes partitioned off from the normal road, and made our way downtown to the old square, pictured above. Lima's Cathedral charges a small fee if you're there just to look and it's worth it.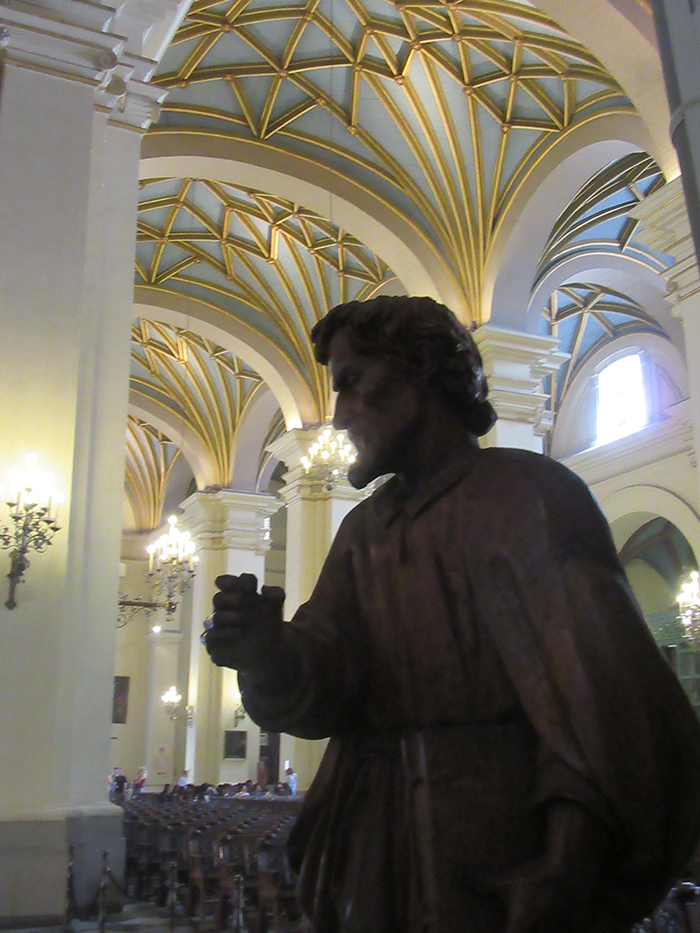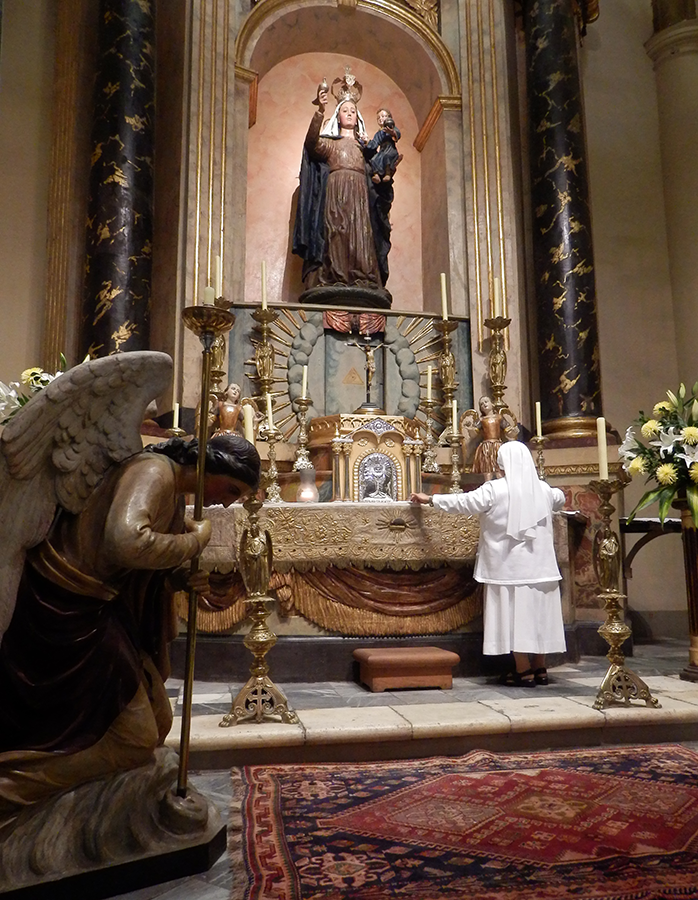 Aside from the pretty architecture and extensive artwork, you can check out the crypt of Francisco Pizarro. In the 1980's, it was found that the mummified body that had been on display since 1891 wasn't the right man, but another body stuffed in a recently, accidentally reopened crypt was the famed conquistador. Now you don't get to see the corpse, but at least you know the right man is in the box.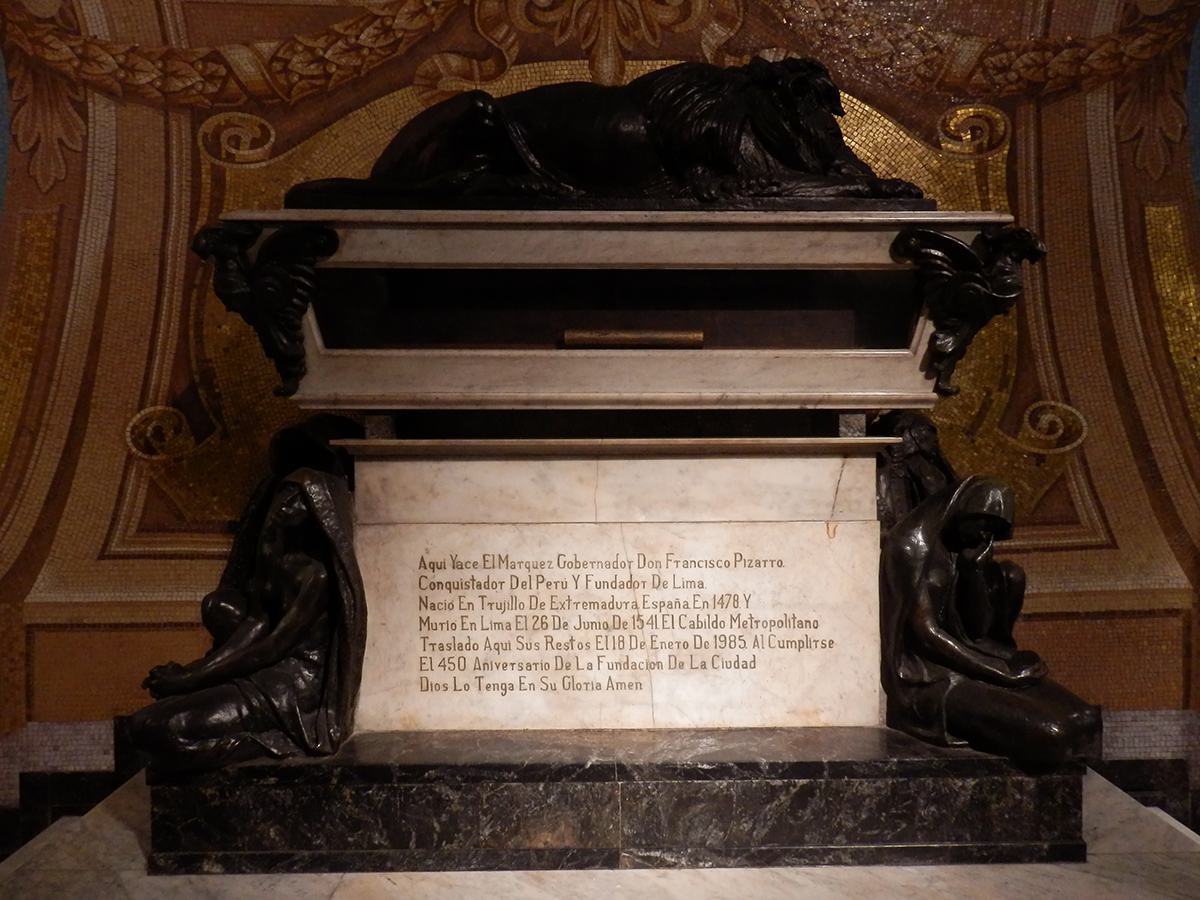 Why does this mass murderer who began the end of the Incan empire, who was beheaded by his own men, get this glorious treatment? He brought Christianity and European culture to the country, that's why. But don't think the Incans were some peace-loving vegans themselves. One reason Pizarro and his men could conquer the empire was because it was in the midst of a bloody civil war when they arrived. Some locals helped the Spanish fight other locals and the result is a Christian nation that sent tons of gold and silver to Europe.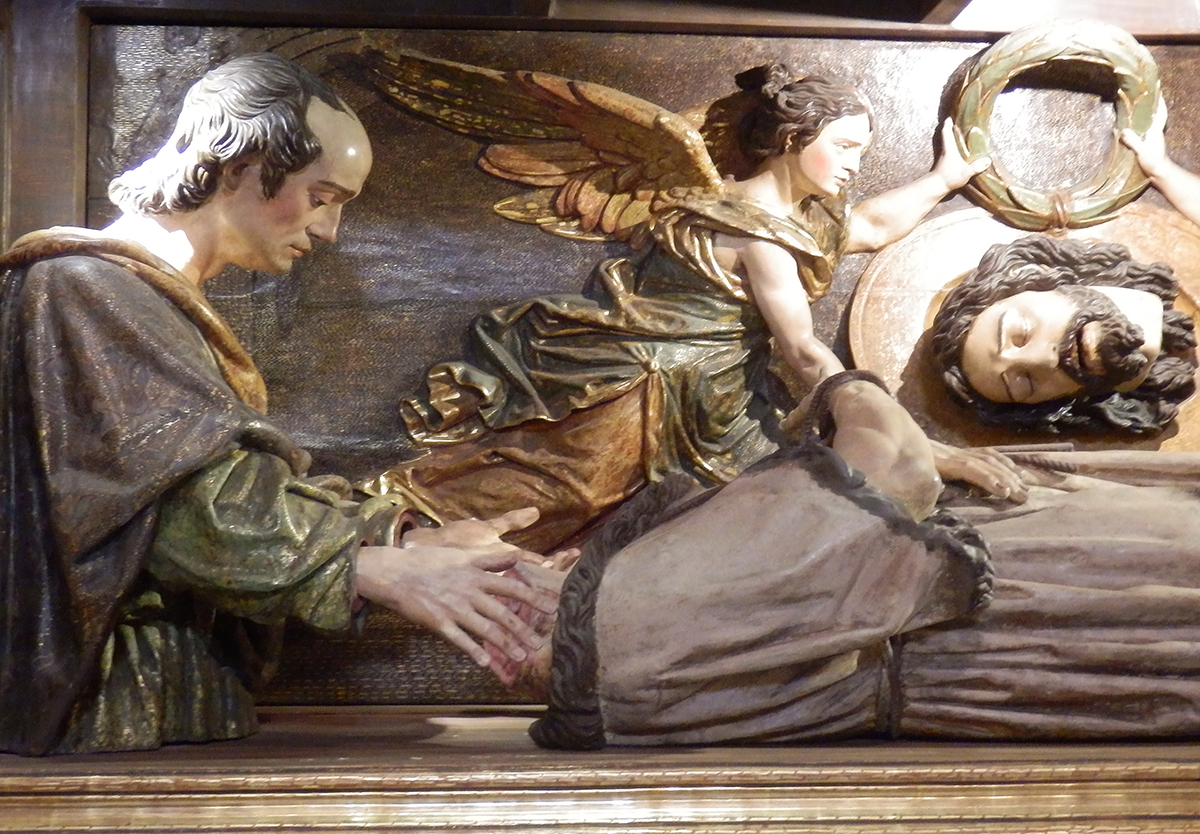 There is a display explaining how they proved the latest collection of bones is the genuine article, but if you want to see more than a poster, don't fret – there are plenty of bones to see in the crypts beneath the cathedral (enter on either side of the altar.)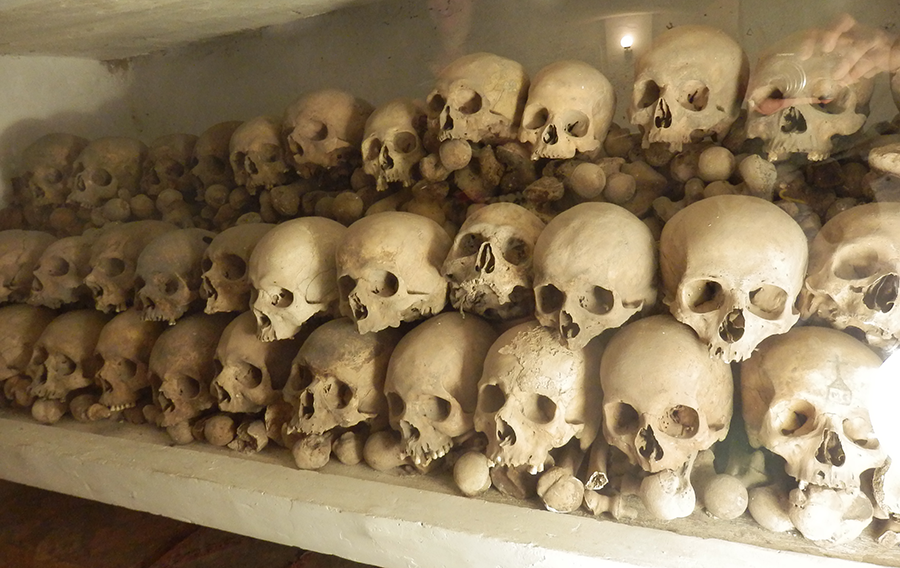 We took the bus across town to the Chorrillos neighborhood so we could dine at the fisherman's wharf to celebrate JJ's mother's 70th birthday. Energetic barkers hustled us to pick their establishments, resulting in a minor civil war between them when we sat down without grasping the color-coordinated system of tables and chairs on the shared patio. Once we got it straightened out, we enjoyed fantastic ceviche and fried delights so fresh is was practically straight off the boat and into our mouths.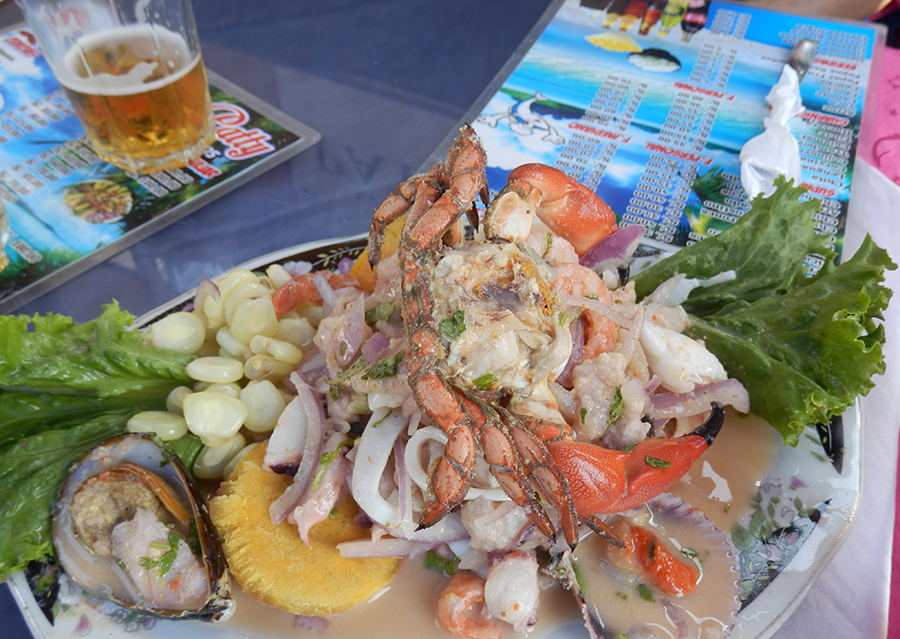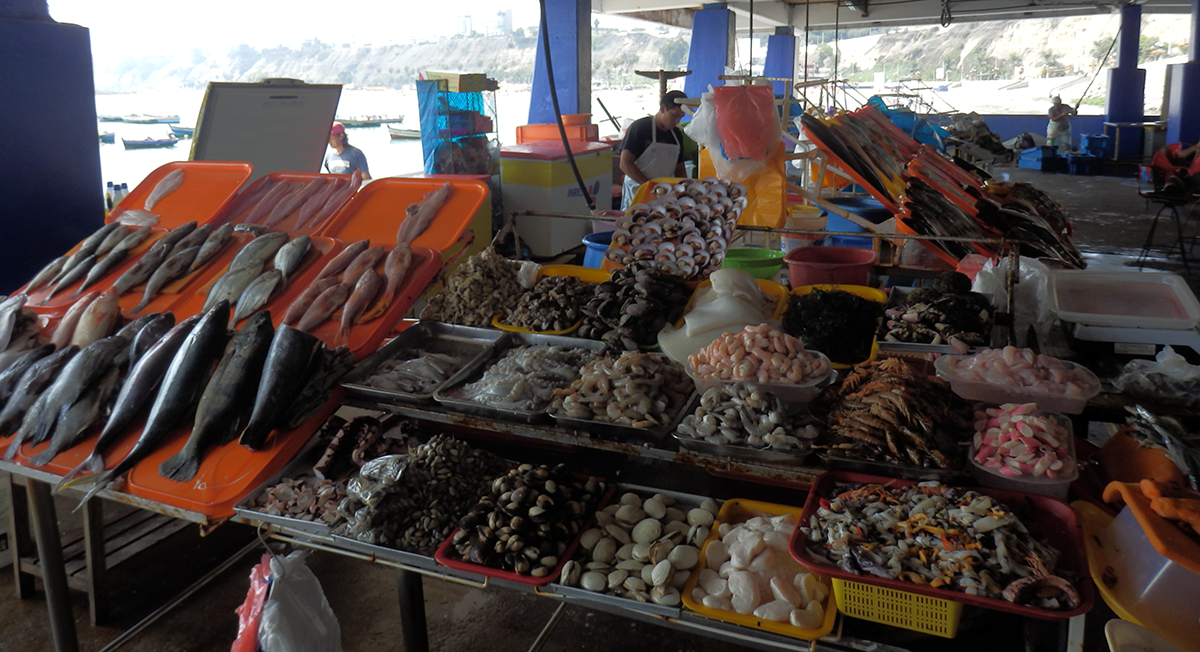 Lima's waterfront isn't the prettiest in the world. The crumbling brown cliffs give way to a much-needed beachside highway, beyond which is a dark brown, slightly rocky shore. There are a few parks along the way and a few stretches popular with surfers tackling small but consistent waves, but most of the beach was mostly deserted on both weekends we visited. Check out the panorama I stitched together. Sure, I could've used one of those fancy apps that does the job but where's the fun in that?
The National Museum of Archaeology, Anthropology, and History of Peru has a nice collection of Incan and pre-Incan artifacts, as well as several rooms of Spanish Colonial stuff. They also have monitors in various rooms that feature videos of actors playing the parts of various important Peruvian people, from Native Americans to Spanish governors to revolutionaries.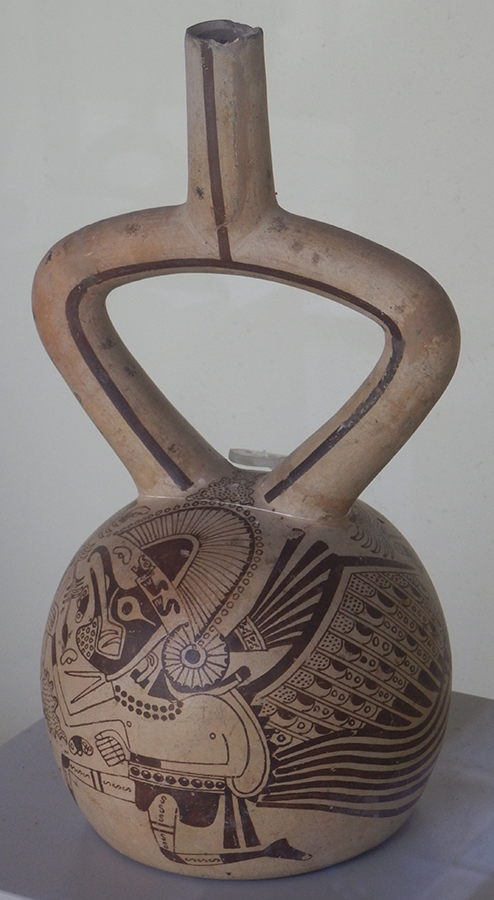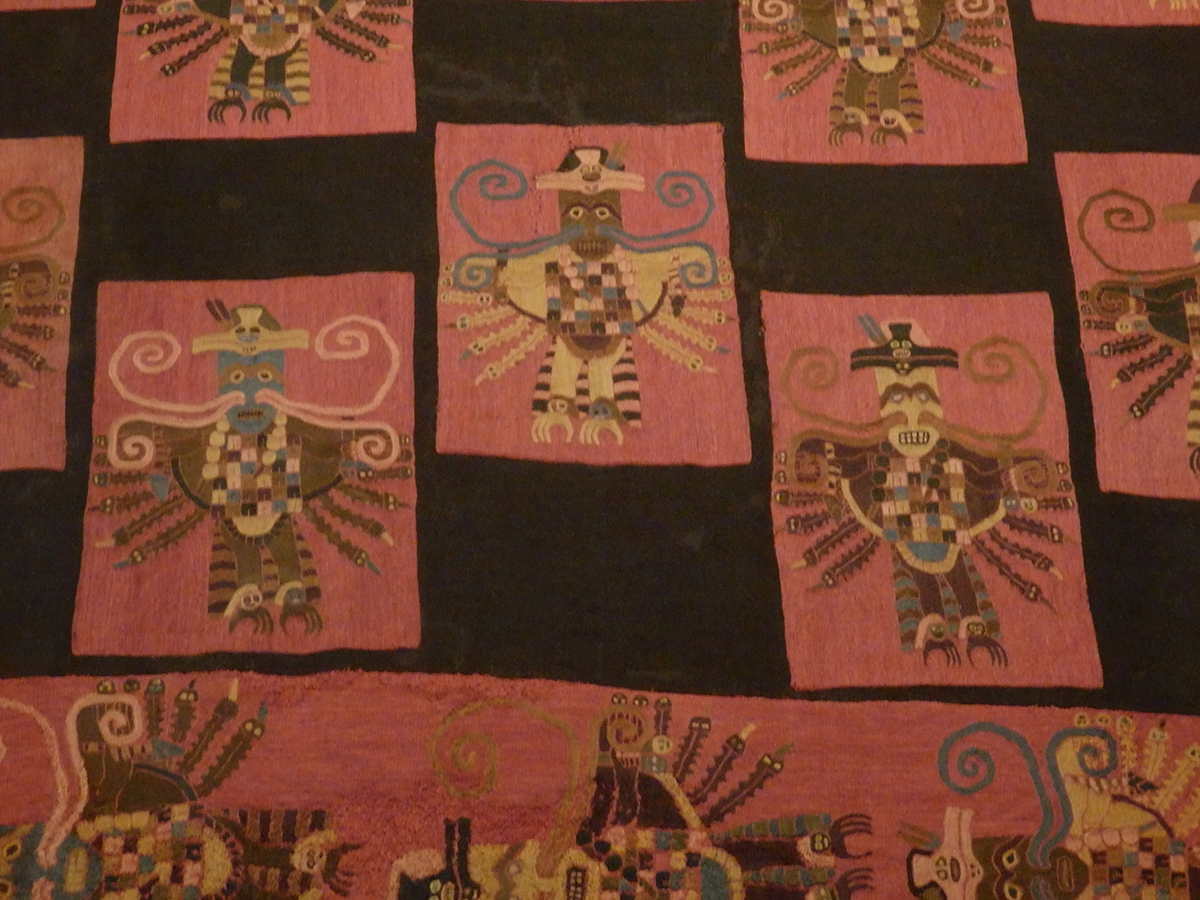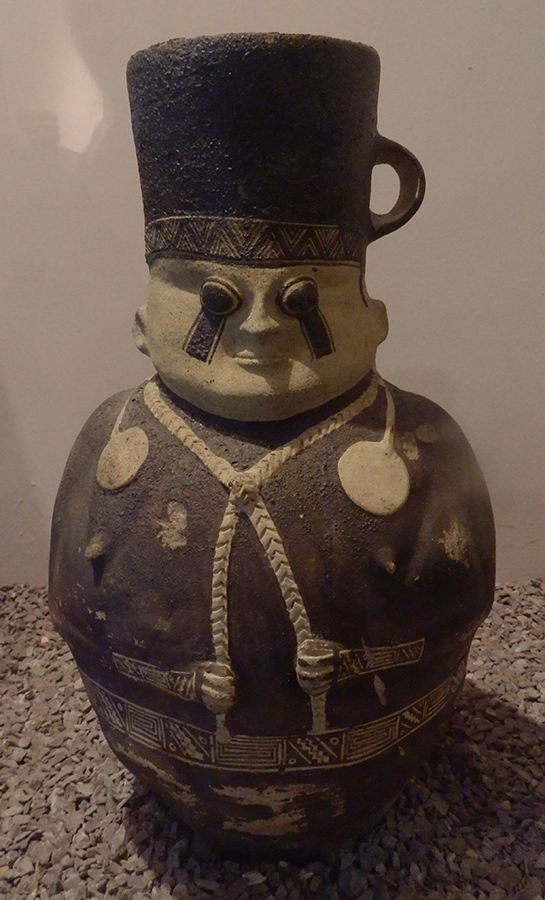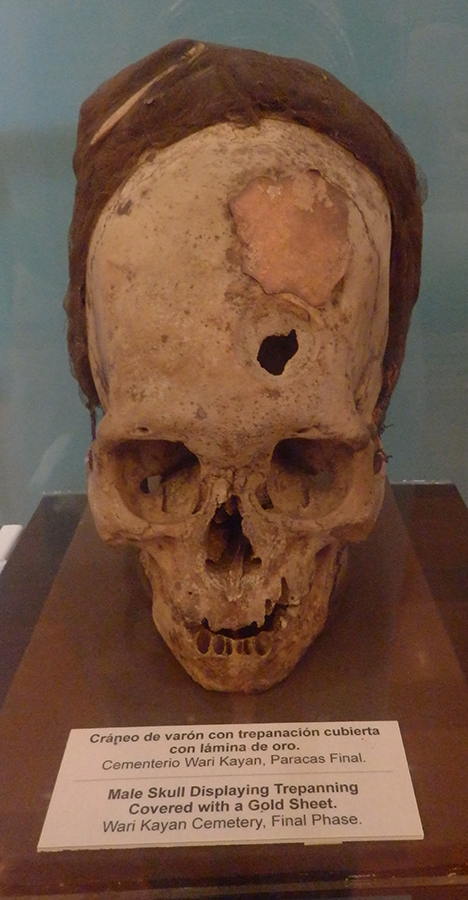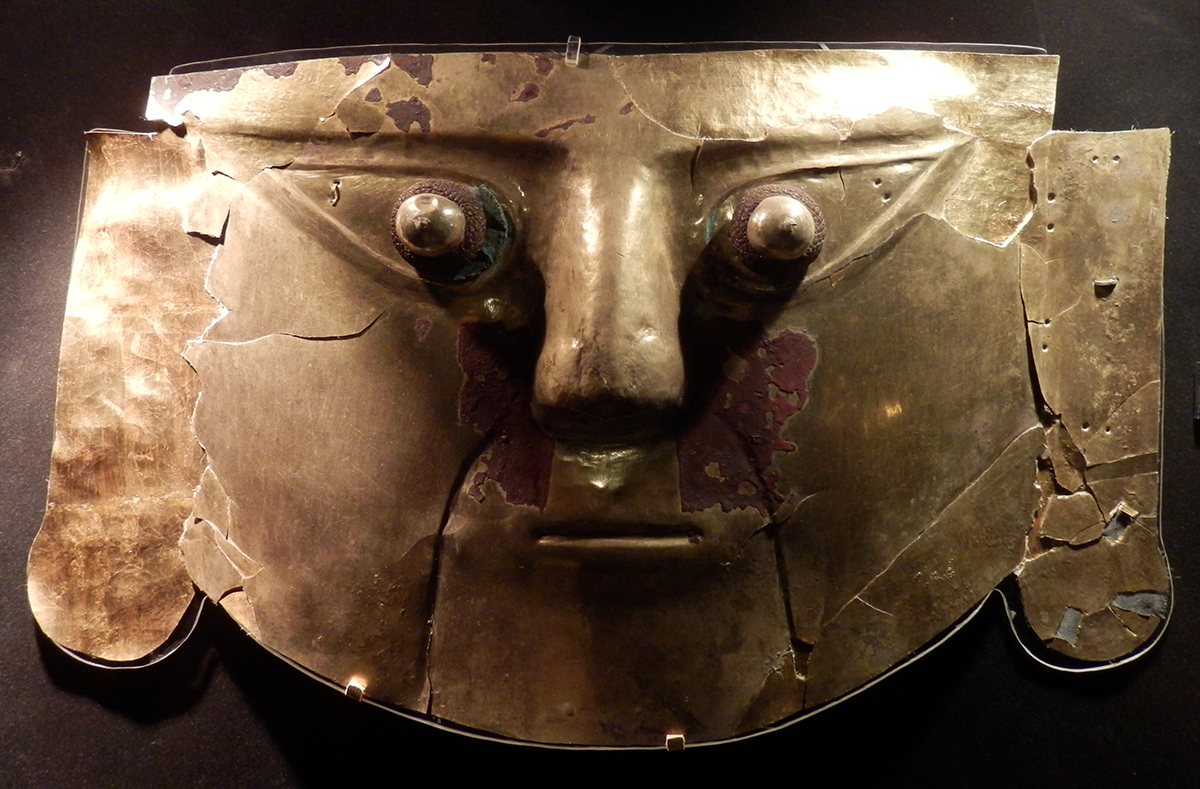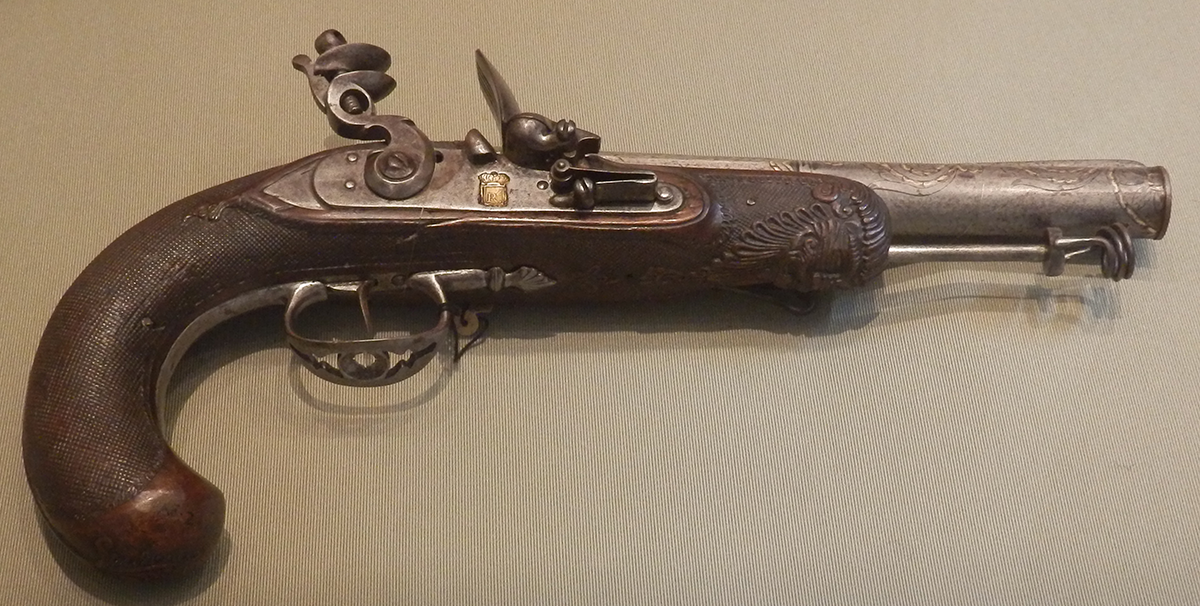 However, if you've only got the time or motivation for one museum, make it the larger and prettier Larco. In fact, even if you're not en route to the Sacred Velley, you should check out the best collection of Incan and pre-incan artifacts in the world, housed in the beautiful Larco Museum.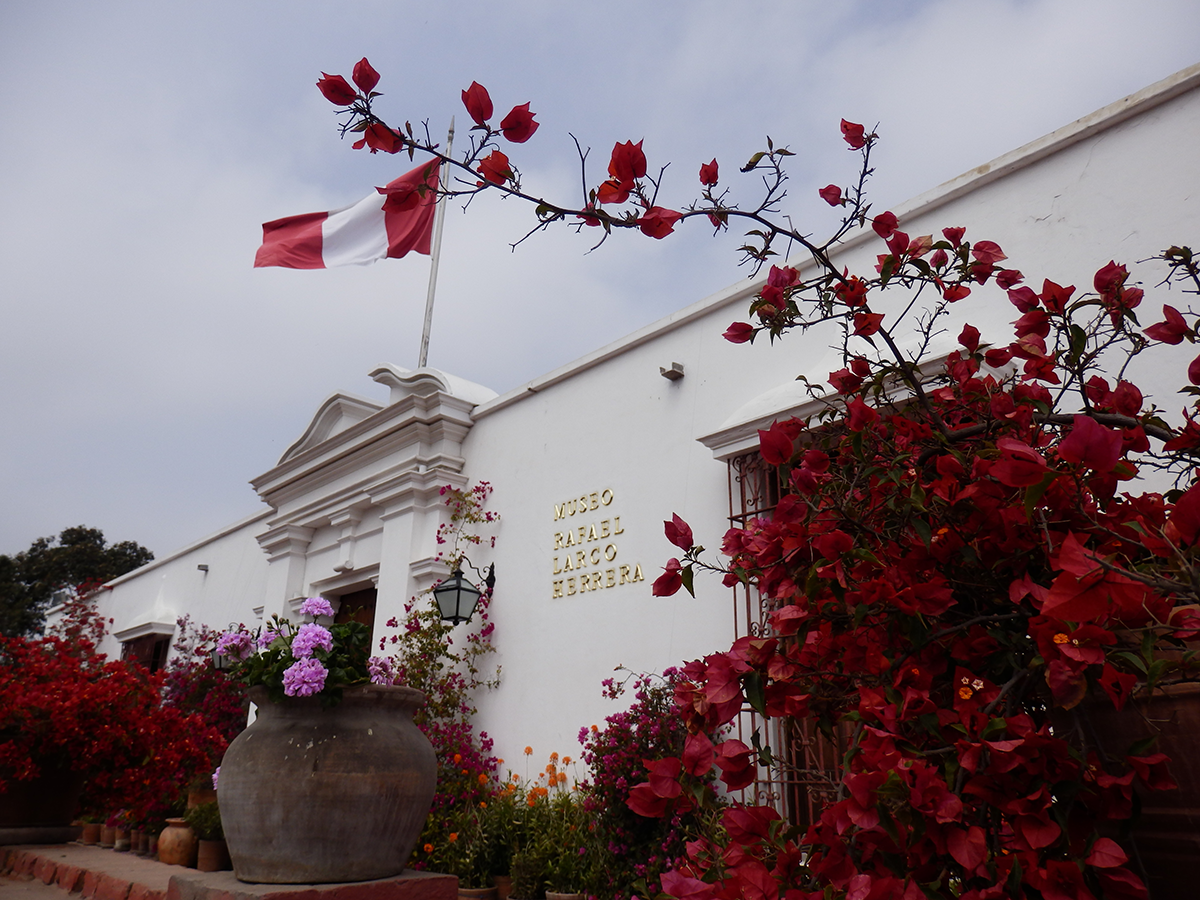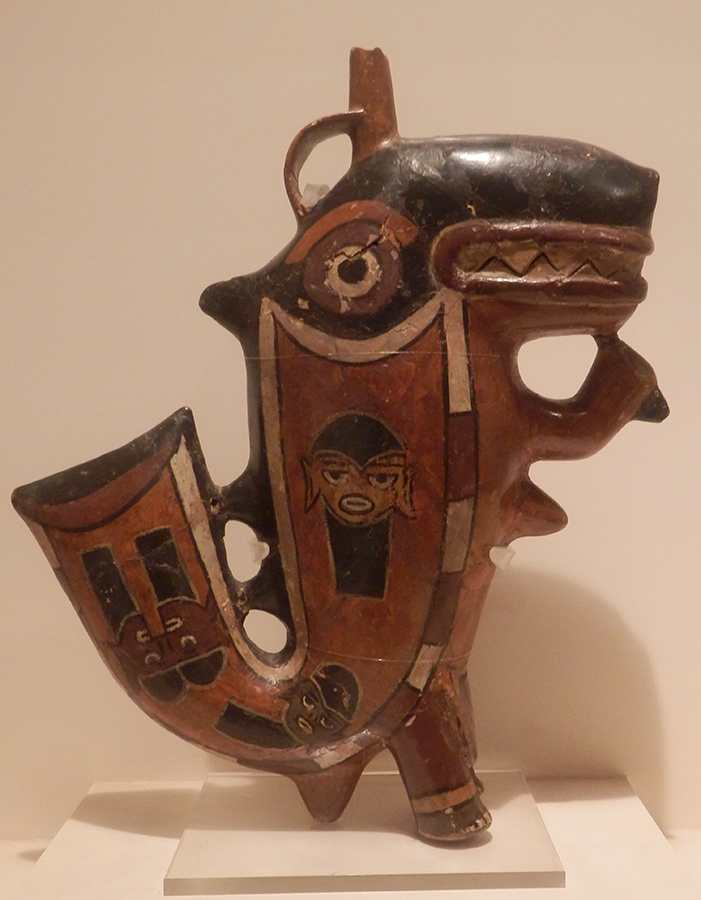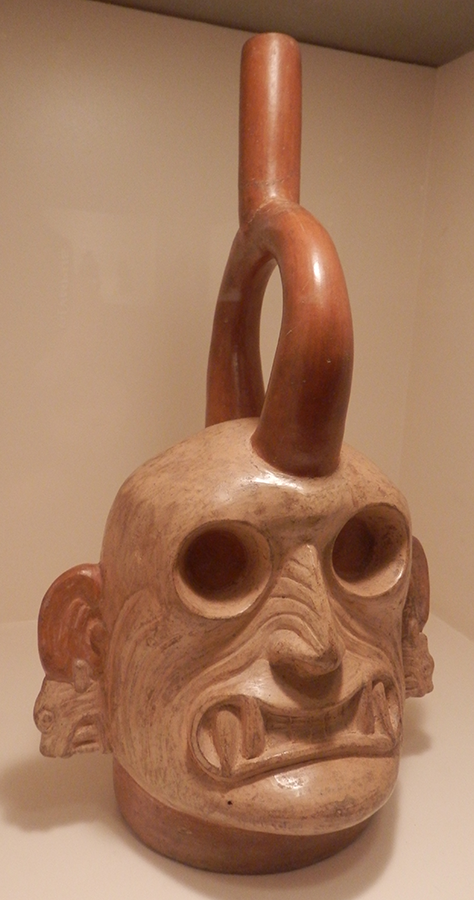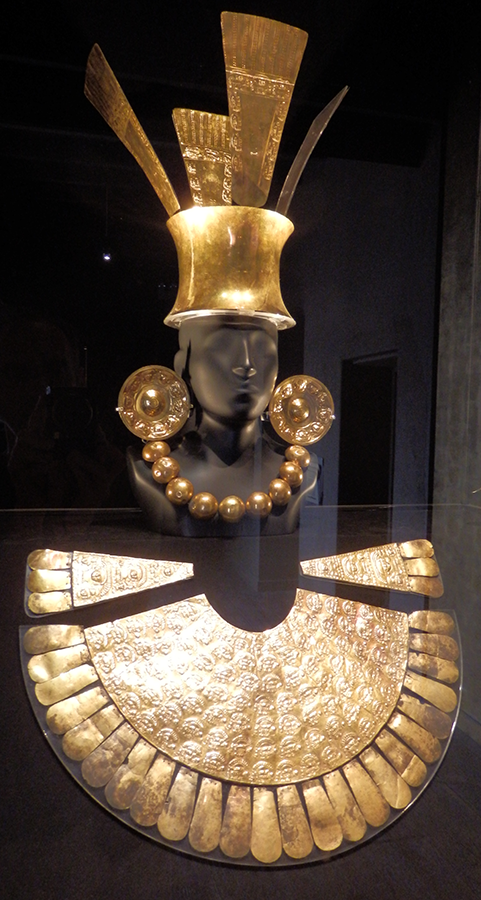 They also have a separate gallery of "erotic" works that are both titillating and educational. The native people had some interesting views on death, reflected in some pottery pieces that show skeletons having sex, sometimes with the living.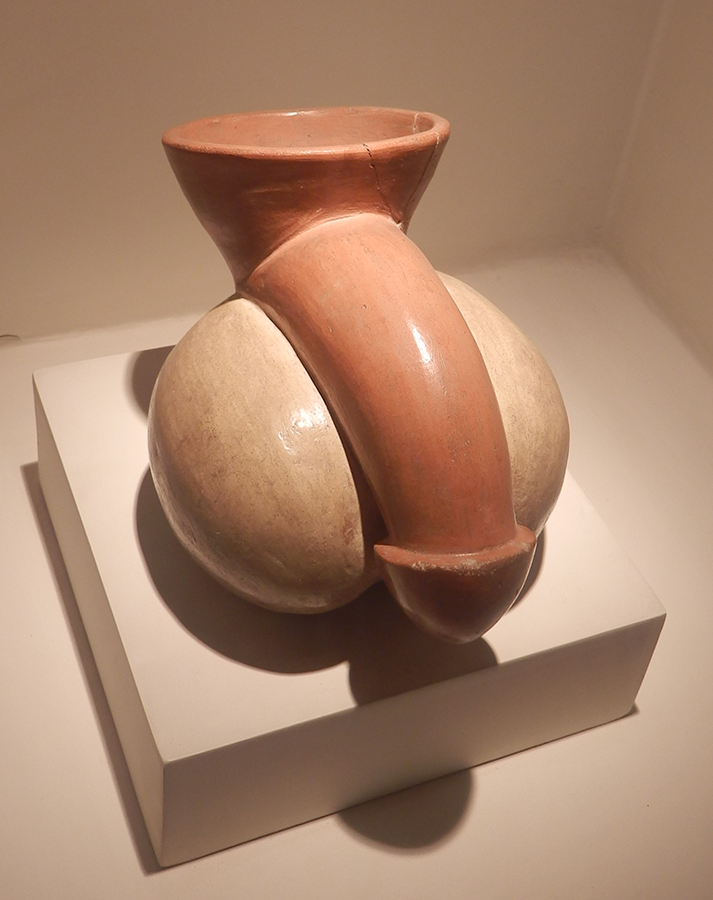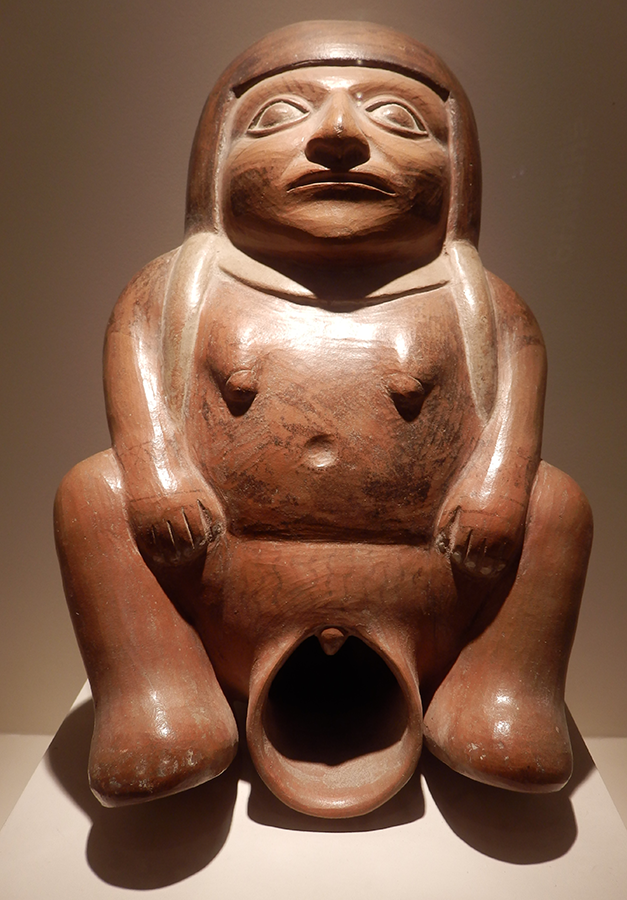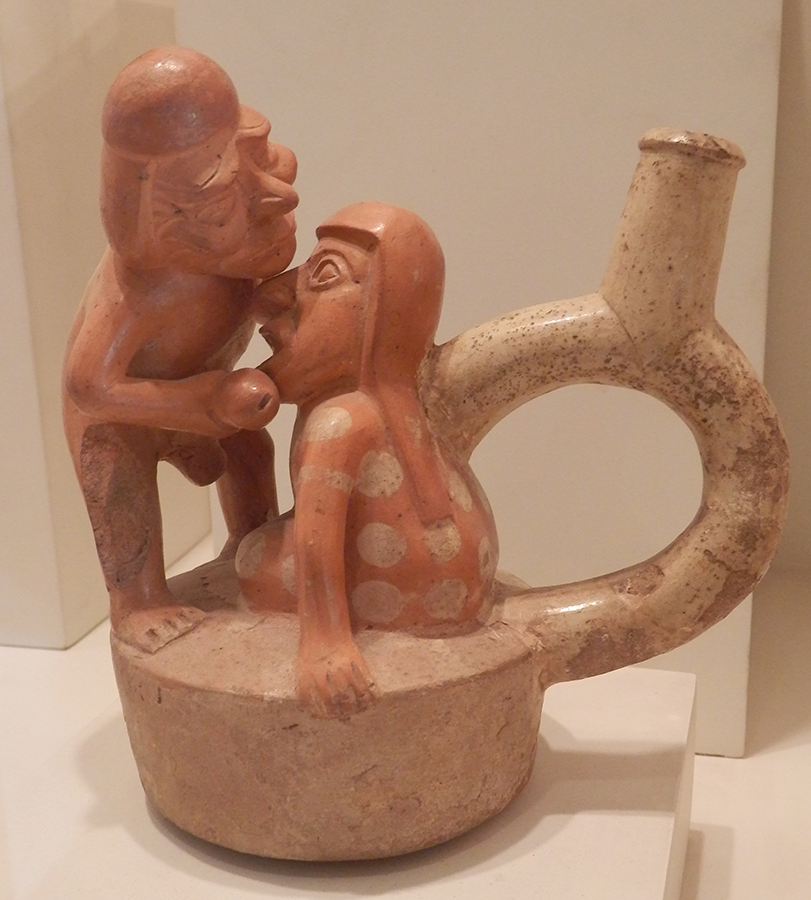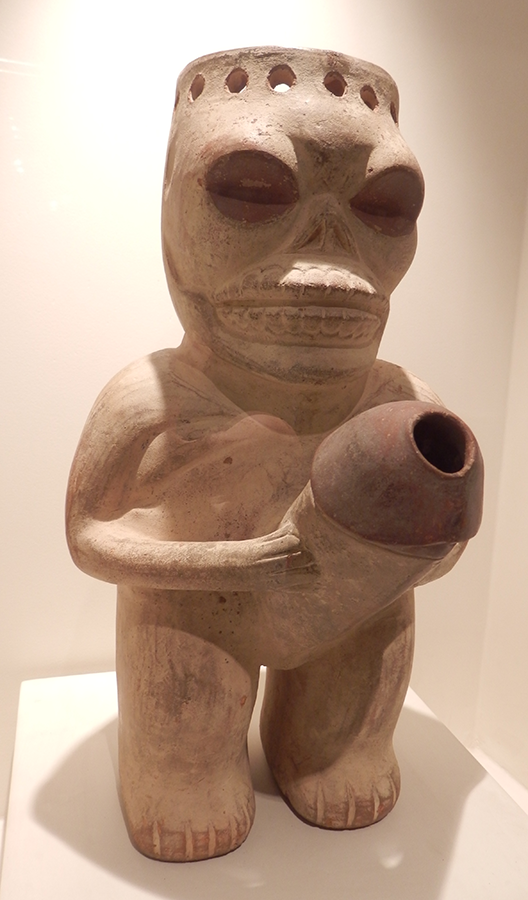 And if that's not enough, step into their storeroom where you'll have to wonder how they picked that one skull-faced jug for their main display from the dozens they have in storage. Need thirty dog-headed jugs? How about twenty in the shape of corn? Shelf after shelf of amazing stuff.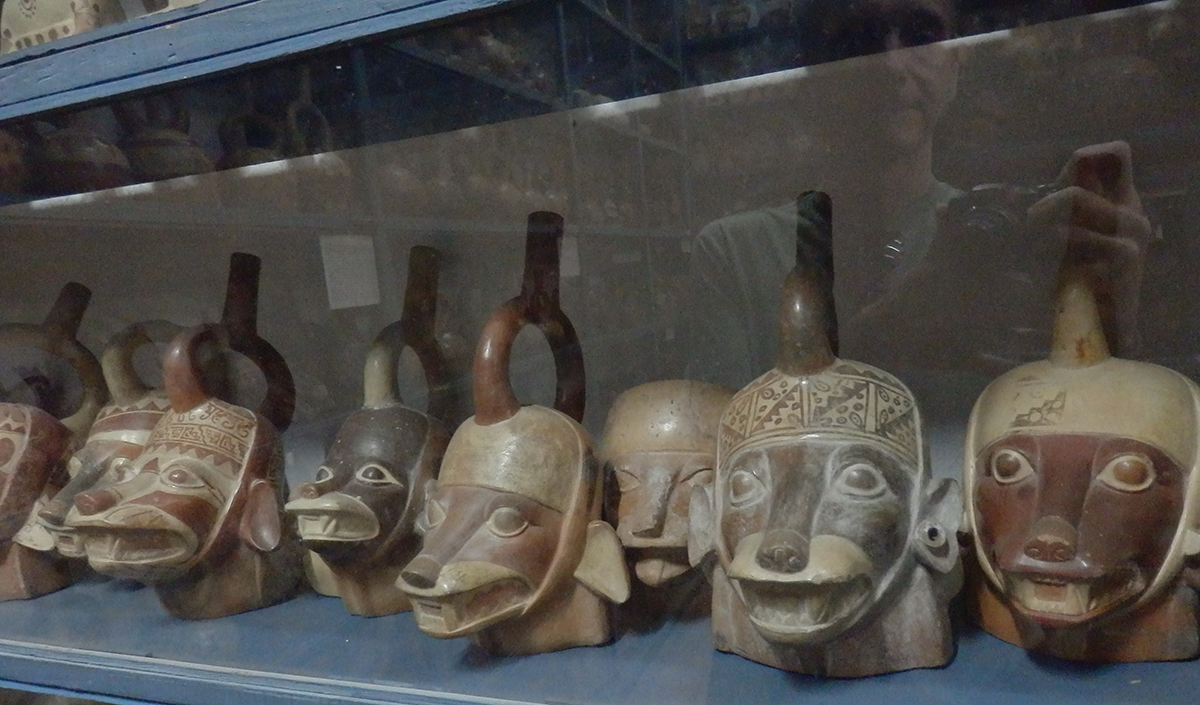 The Miraflores neighborhood features Huaca Pucllana, an adobe brick pyramid complex from pre-Incan times. JJ's folks had arrived a few days before us and had already visited. Their review couldn't convince us to pay for the admission in the heat of the day, so we circumnavigated the park and gawked at it through the fence.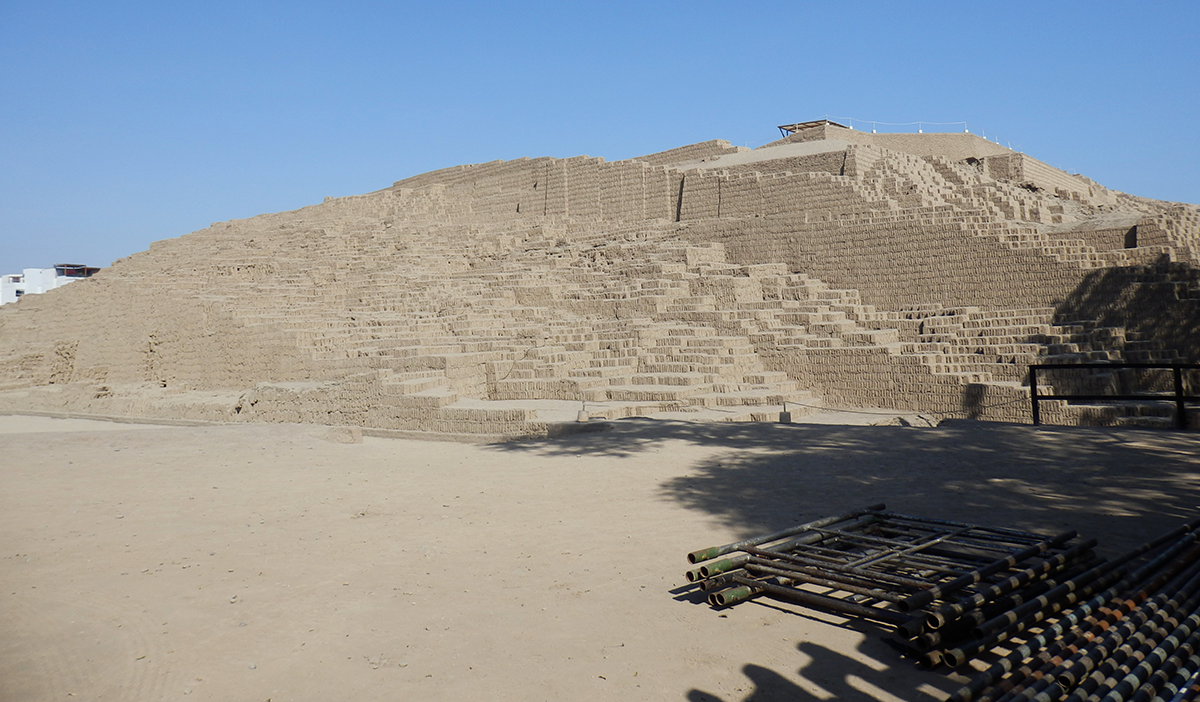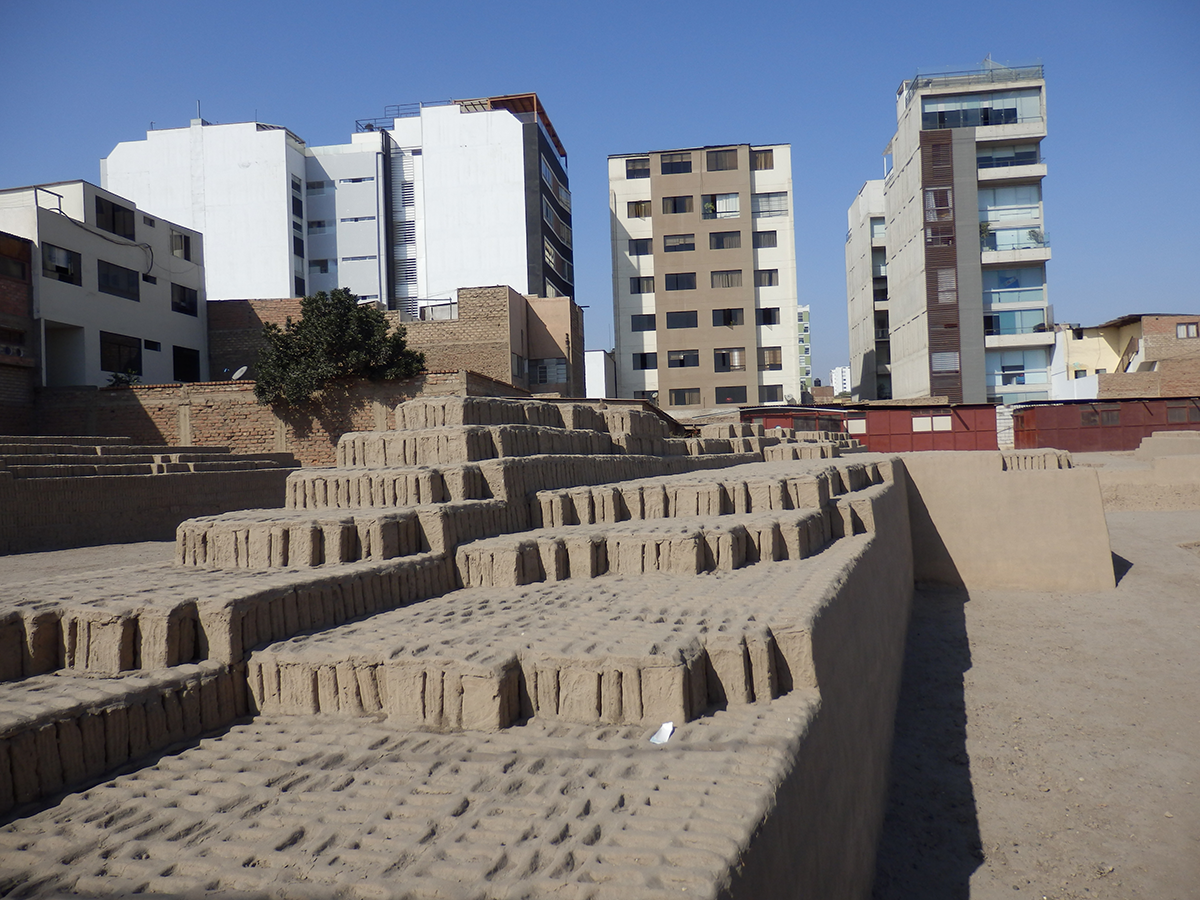 Our second weekend in Lima, we stayed in the Barranco neighborhood, a bit further from downtown. It has a slightly more easygoing vibe about it, with fewer glass skyscrapers, chain restaurants and malls. Tons of Spanish Colonial mansions line the streets and a park follows the edge of the cliff, offering plenty of spots to look over the sea.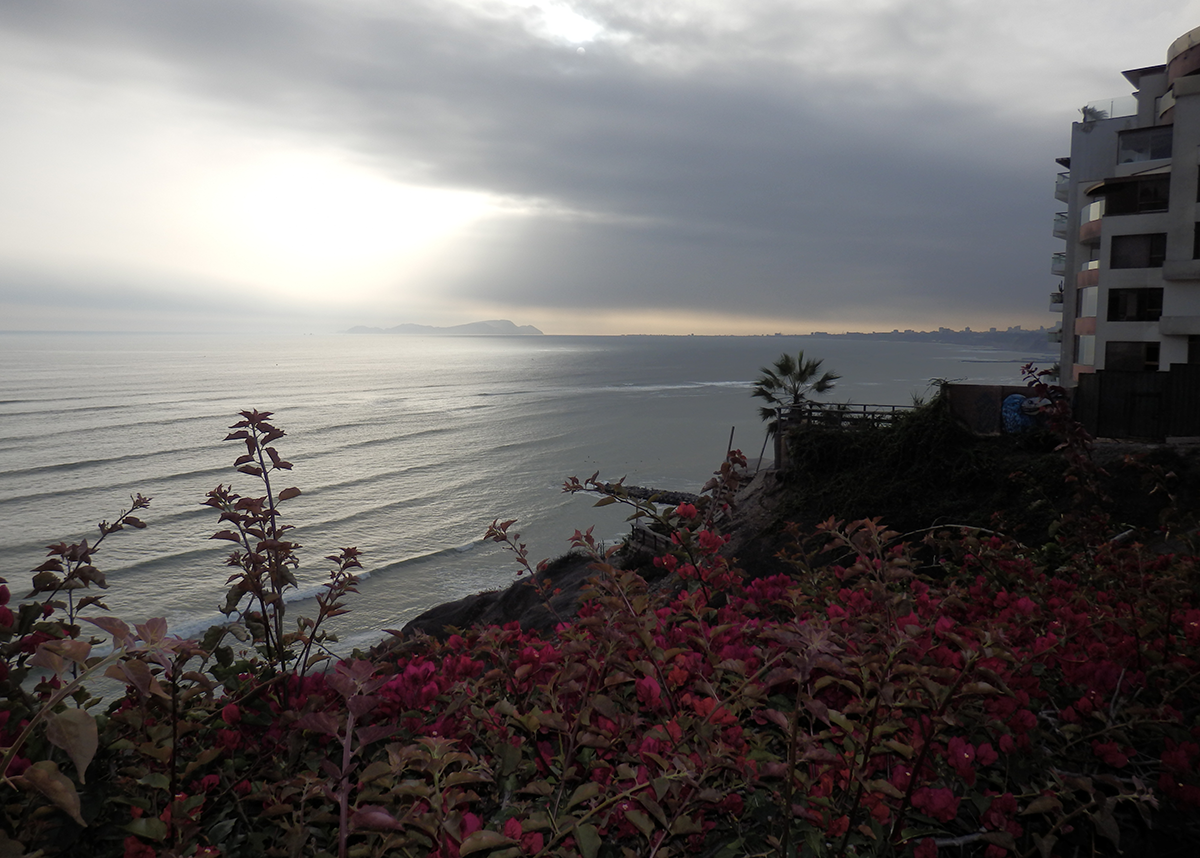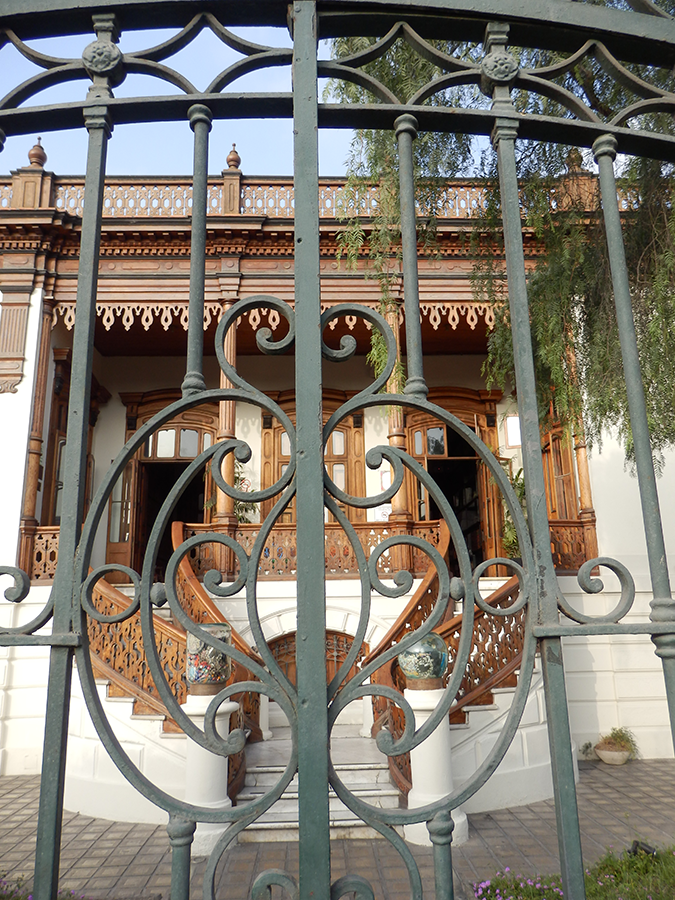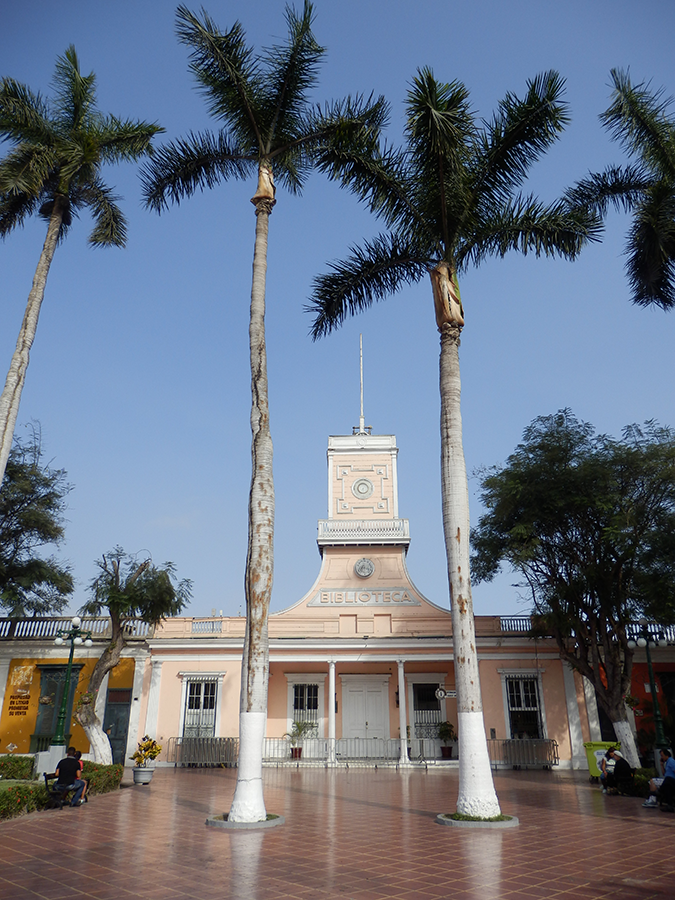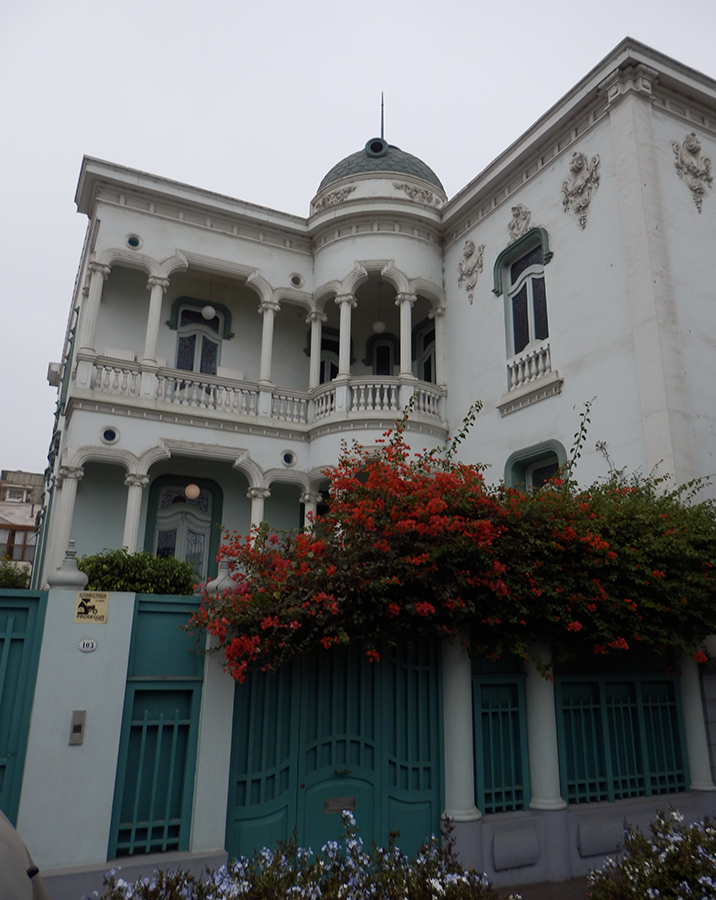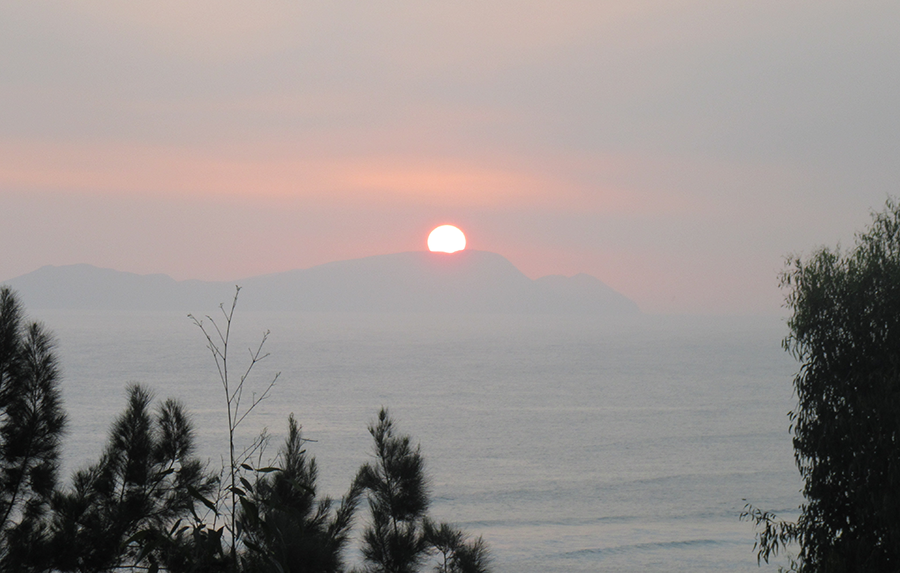 We tried a Peruvian chicken place not far from the square in Barranco but weren't impressed. We'd sampled another version of the dish the weekend before with the same results. Perhaps we should've tried one of the many chain restaurants recommended by locals.
On the plus side, in addition to delicious pisco sours, lots of restaurants serve fresh juice, pineapple being a favorite of our group. Frothy and refreshing after a few hours of hiking around the dry, dusty town. It virtually never rains in Lima (it receives 0.3 inches of precipitation per year, mostly in mist coming off the sea in the mornings) , though the desert clime results in hot afternoons and chilly nights.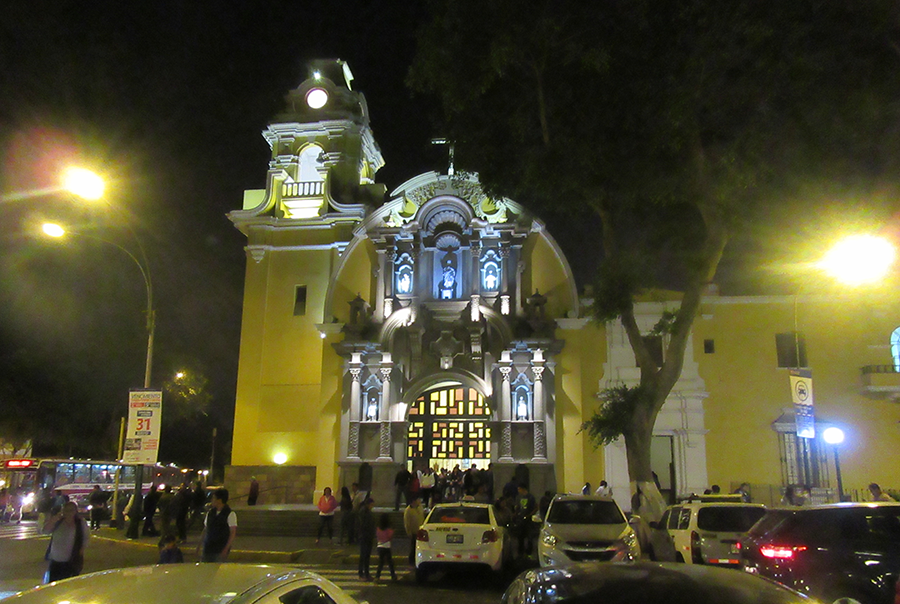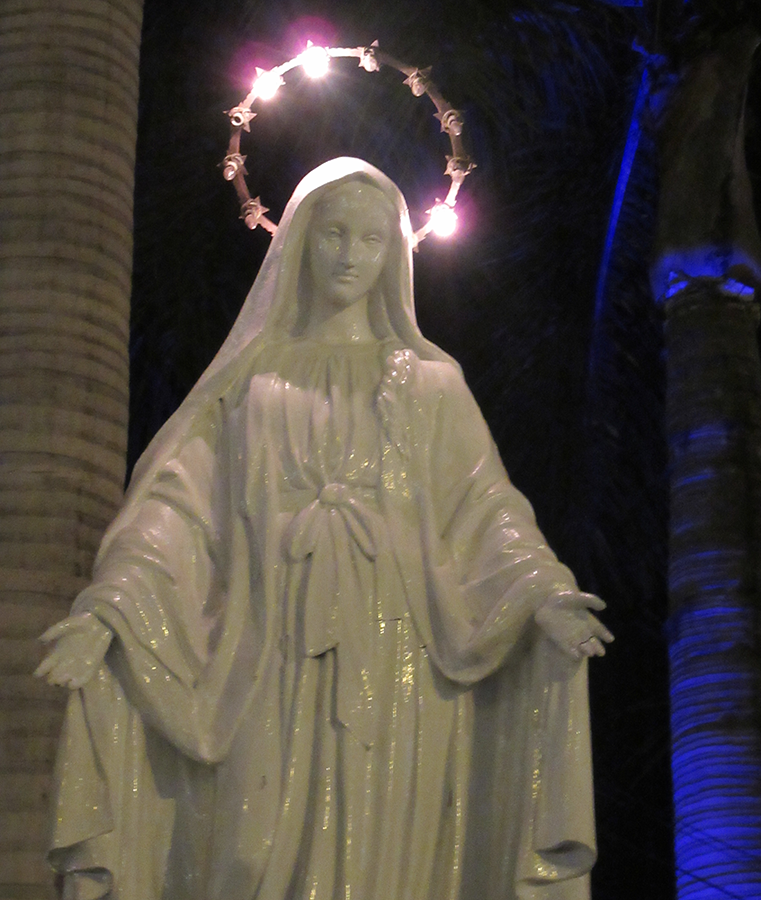 Next, we jet off to the Sacred Valley, kicking things off in the the Incan town of Ollantaytambo!