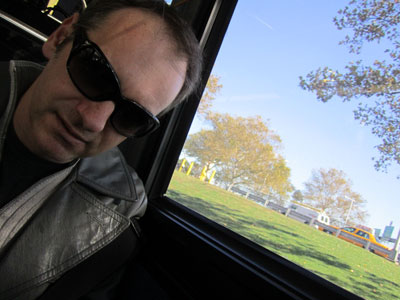 Somehow I keep ending up in New York when it's cold. Last time it was late winter/early spring, this time it's late fall/early winter. Unfortunately I had little choice in the matter this go-round – this is when Pee-Wee's Broadway show is on. So when I step out of the airport into cold wind I button up and find my bus with barely so much as a grumble. Sure, it's chilly, but the sun is shining, there are still some trees showing some color and I have four days of adventure ahead of me.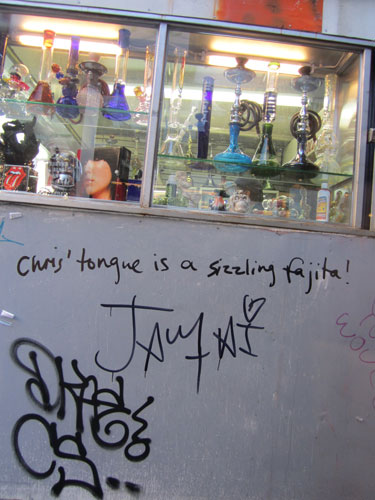 Last time I was in New York City in 2006 I spent a lot of time walking through the East Village so when degenerate SG recommended a hotel in the neighborhood I chose it as my temporary residence. The Village has everything I like about a big city – good food, dive bars, thrift shopping, and pretty women. Within an hour I've eaten Japanese food, bought a used Nick Cave CD, and picked up a new copy of Augusten Burroughs' Dry for $2. But I jump ahead.
St. Mark's Hotel is a block away from the subway, nestled between various art departments of NYU, head shops, ethnic restaurants, yoga studios, funky stores, karaoke bars and such. By day, the neighborhood is fairly quiet. Weekend nights are a different story entirely, but the young, hip, cute crowds are one reason I favor the area. The hotel itself is somewhat minimalist – the room no bigger than a large walk-in closet with a view of the neighboring roof from the fourth floor (and lacking elevators, a heck of a climb.)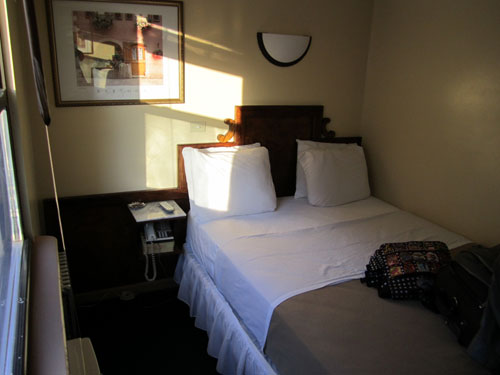 But I don't intend to spend much time lounging in the room. I have a bed and TV at home.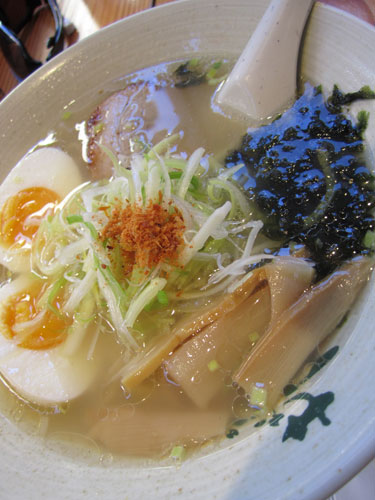 First stop, a late lunch at Ramen Setagaya, perfect fare for the wintry air. I opt for a dish with roast pork, a small piece of tasty meat floating atop a heap of steaming, hearty noodles.
Then I just wander the neighborhood, hitting the aforementioned book and record stores (Rockit Scientist Records has an amazing selection of hard to find stuff, at not too hard to pay prices), as well as a few consignment/thrift shops (mostly way overpriced), and general gawking at women and architecture.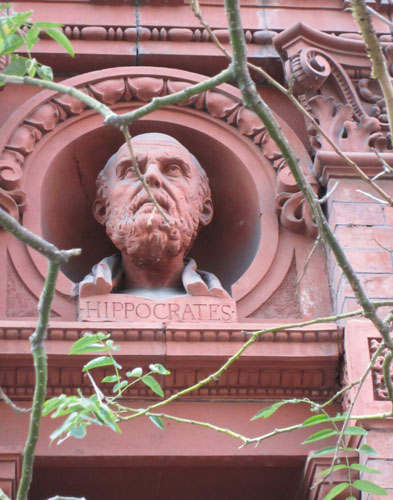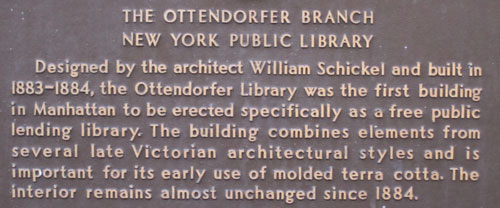 But no matter how far you fly some things you cannot escape.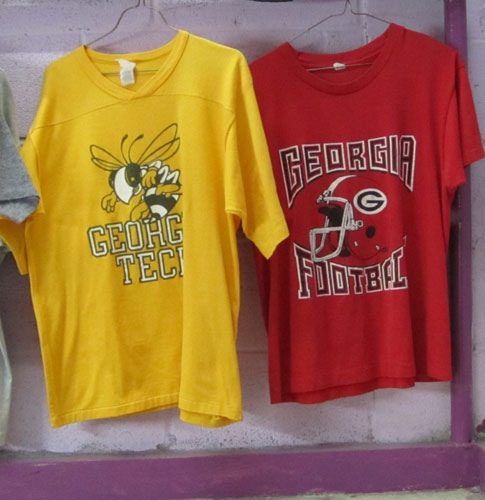 I was overjoyed to find that St. Mark's Hotel is around the corner from one of my favorite bars on the planet, McSorley's. It's the oldest continuously open bar in New York, operating from 1854, even weathering prohibition. The worn wood floors covered in sawdust and wood stove remind me of my great-grandfather's cabin in Kentucky. Yellowing photos cover the walls, attracting the attention of tour groups and regulars alike.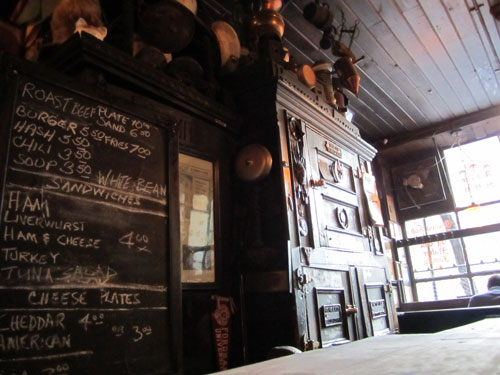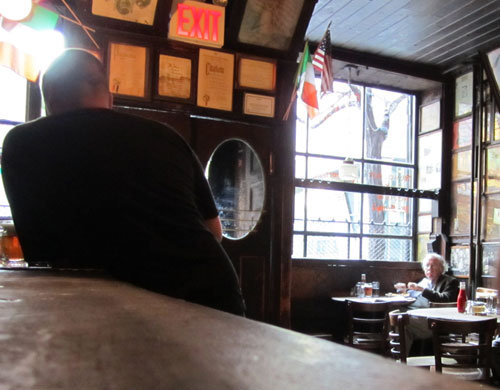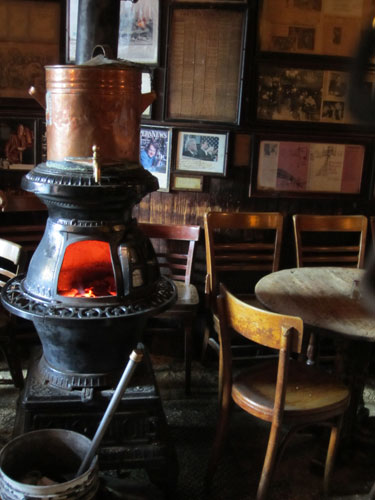 I even like the massive one-piece porcelin trio of urinals in the men's room, its craquelure matching the aged feel of the entire place.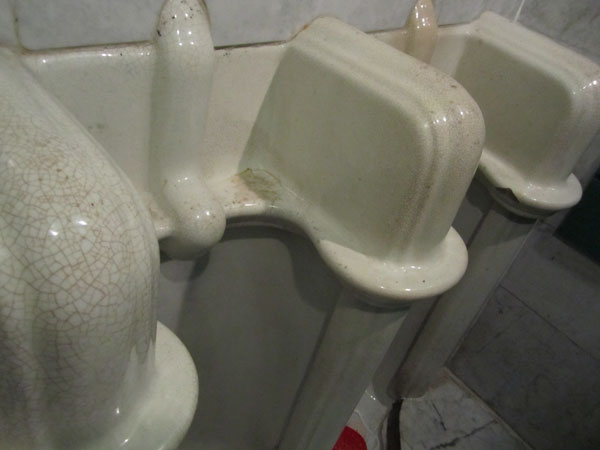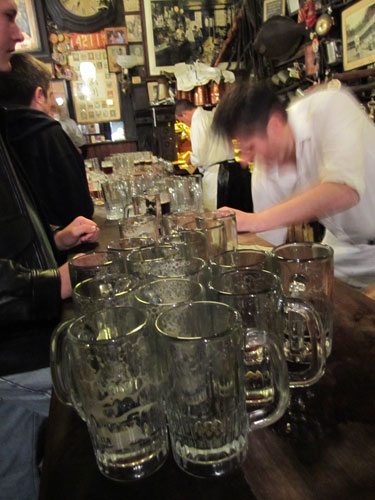 Evenings, the place gets a little too crowded but mid-afternoon it's the perfect stop. The waiters are mostly Irish, with a Scot or two thrown in for good measure, serving up either the light ale or the dark ale and nothing else (well, food and soda, but no other alcoholic options.)  I toss back a few, walk the neighborhood, stop in for another, walk the other direction, and circle back just one more before deciding on dinner. I want to save some of the more exotic fare for the rest of the week when my significant other arrives so I opt for Blue 9 Burger, an affordable and tasty sandwich complete with strange spicy mango sauce.
Then it's back to McSorley's. No, those are not all my empties.
McSorley's has been the inspiration for poetry and paintings since the late 1800′s, and I can easily imagine wasting the days away, warming myself by the stove and swapping tall tales with other patrons.
Instead, I hit the streets again, wandering in random directions, finding other sometimes-interesting bars but most with overpriced drinks and none with the atmosphere of McSorley's. After dark, the organized tour groups are gone but tourists like myself still wander in, eyes wide. As lovely as the room is, it's the damn fine beer that keeps me coming back.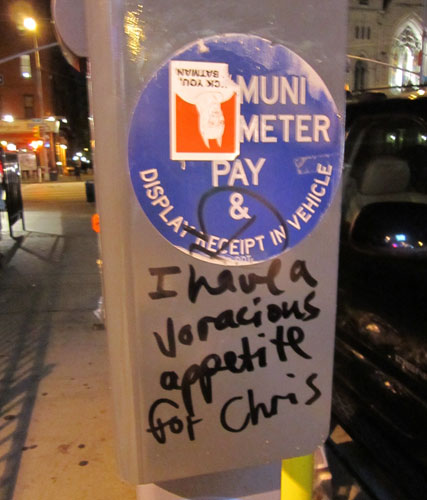 Whoever this Chris is, s/he gets around!
You know what also gets around? Mice.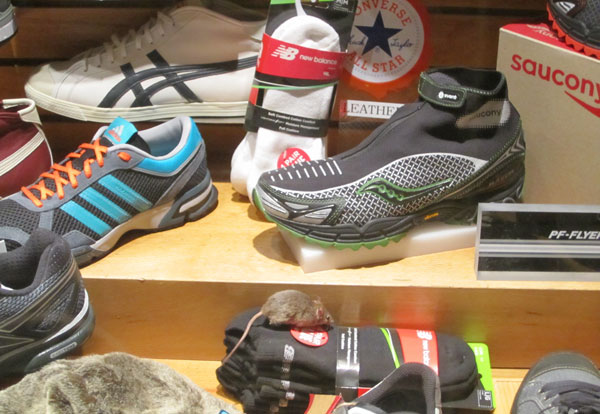 One thing I like about dense cities is the number of bakeries you can find. Atlanta is sorely lacking in neighborhood bakeries. The East Village has more than I can even remember. I ended up at one just for cupcakes and had a delicious chocolate and hazelnut creation.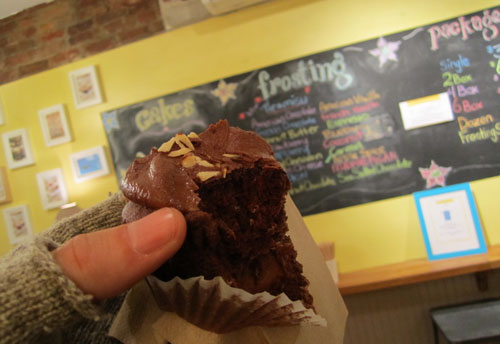 The next morning I found another bakery and have a pastry and coffee while perusing my many options. The weather outside was frightful: 40 degrees, rain, and howling winds. So I opted for indoor wandering at The Metropolitan Museum of Art.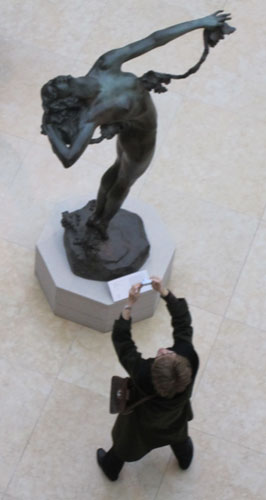 One subway ride later, I'm treated to thousands of years' worth of human creations, from Ancient Babylon to Andy Warhol, tiny pre-historic beads to massive Egyptian temples, more than anyone can possibly digest in a day and all for a mere $20. Don't waste your time if you only have a few hours. This is at least a full day experience. And they  allow photography of their permanent collections, as long as you don't use a flash.
So here are my top 50 photos with no context or explanation. Ssee if you can spot the one that doesn't belong!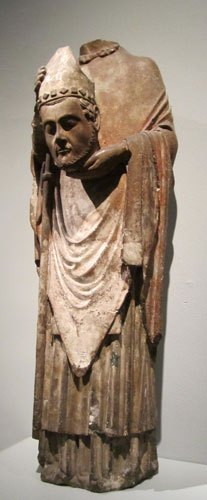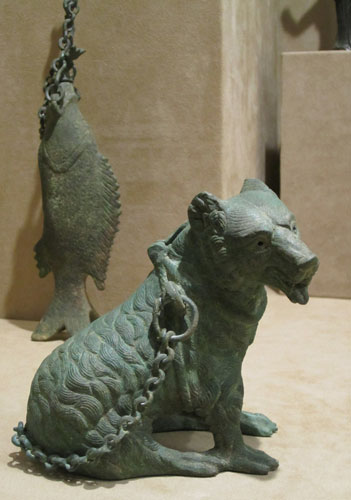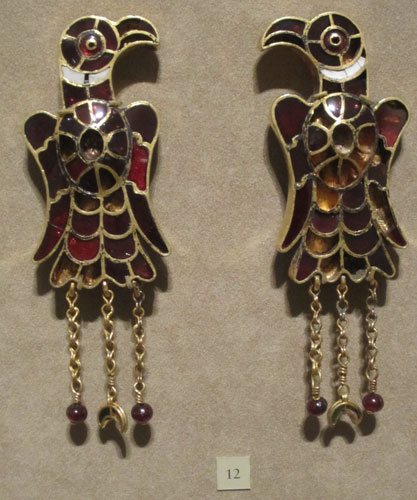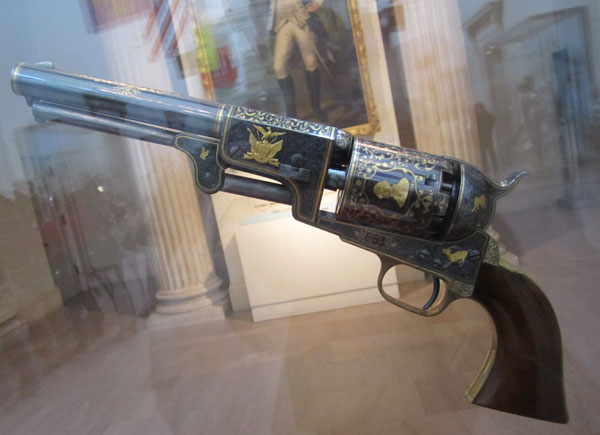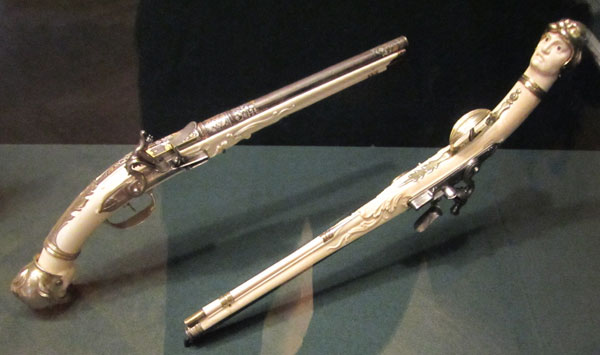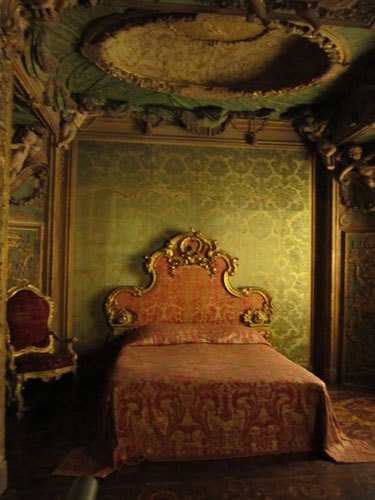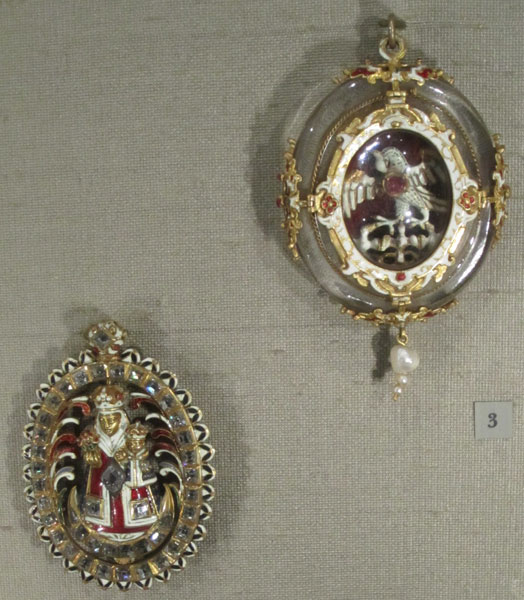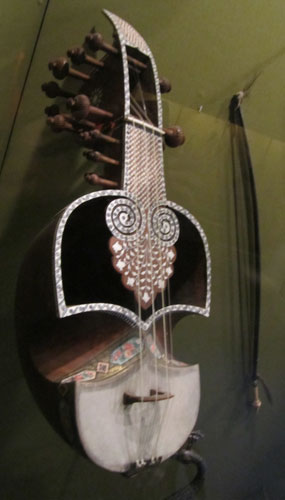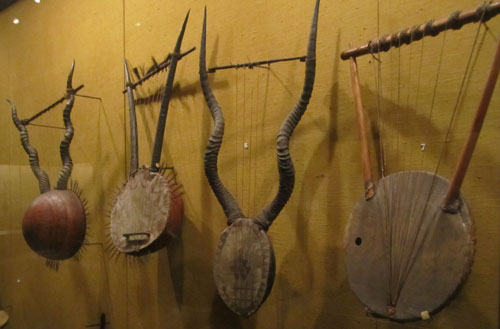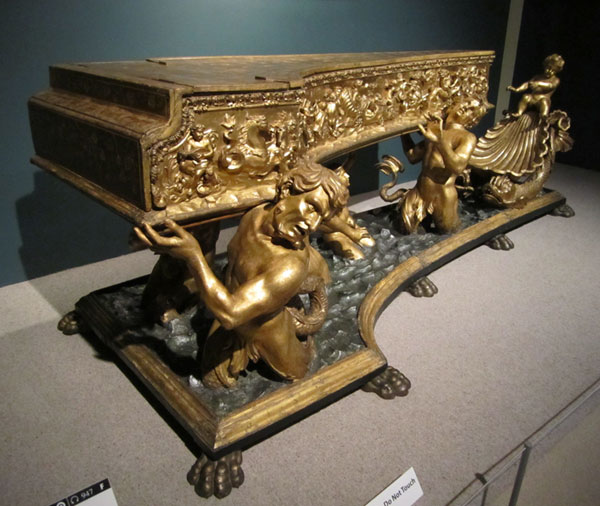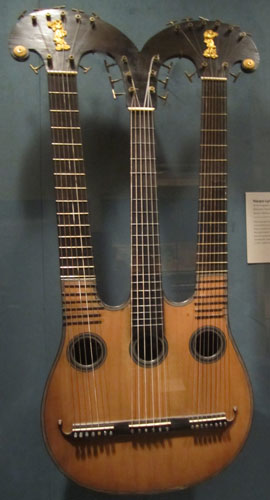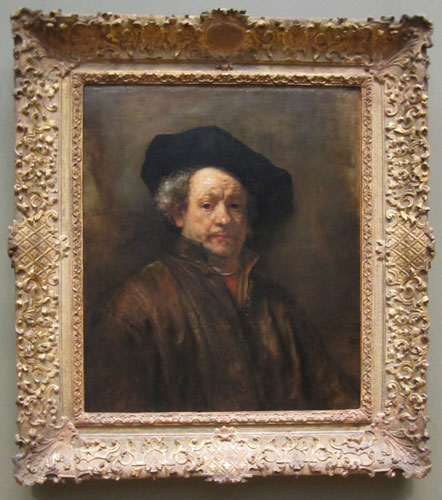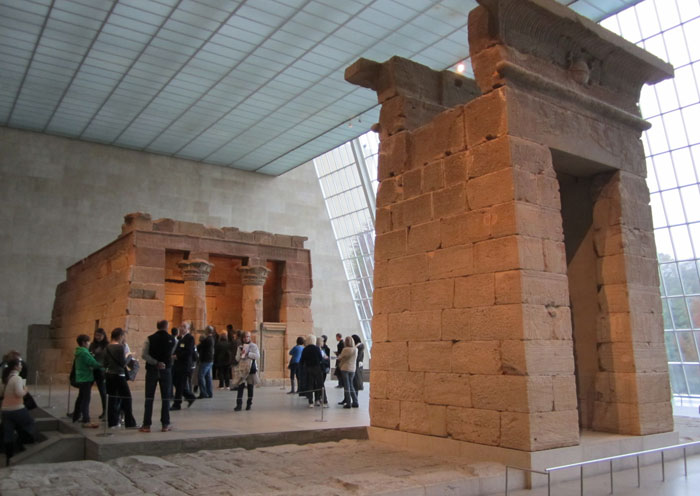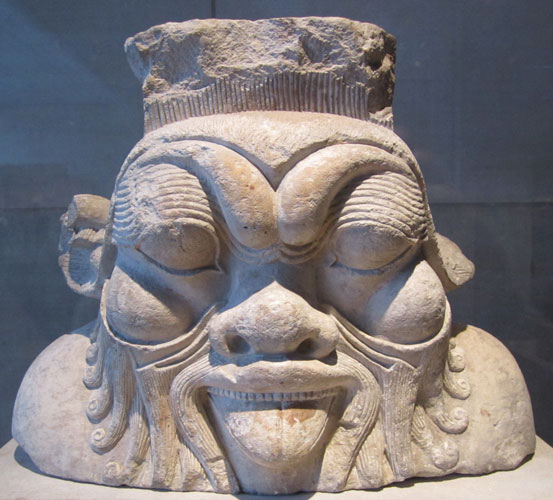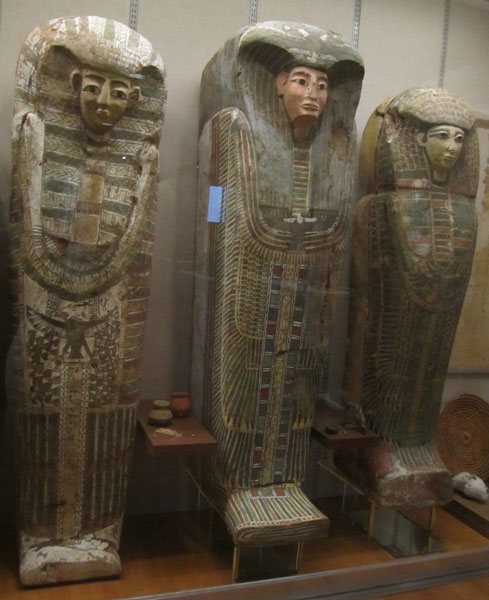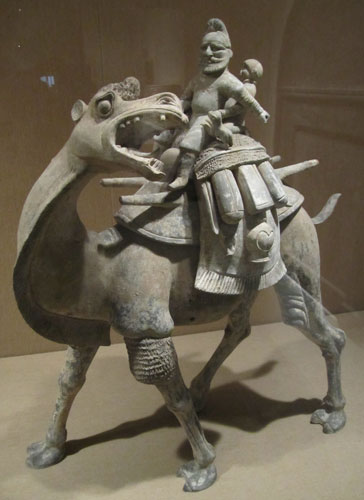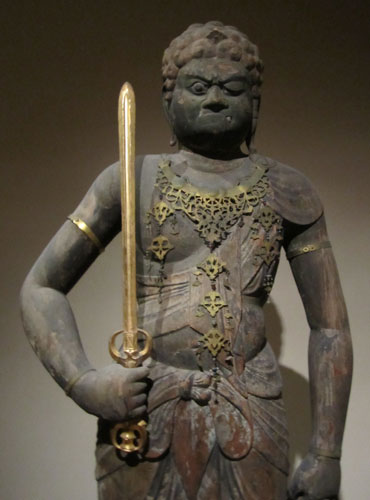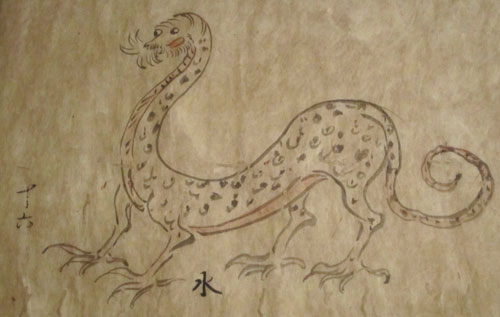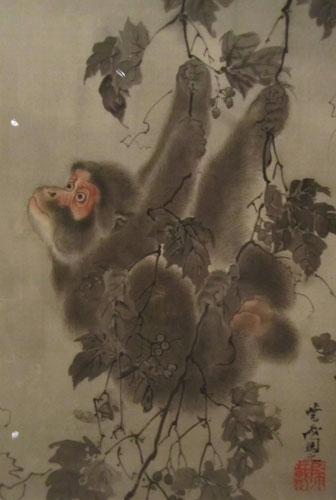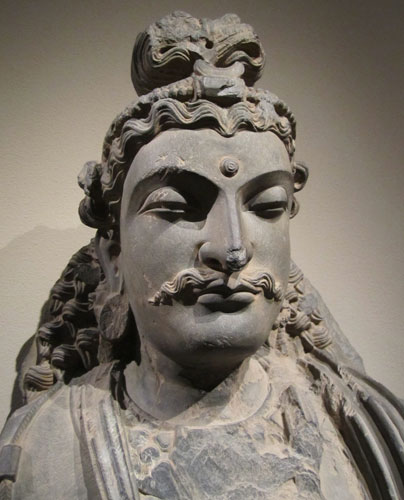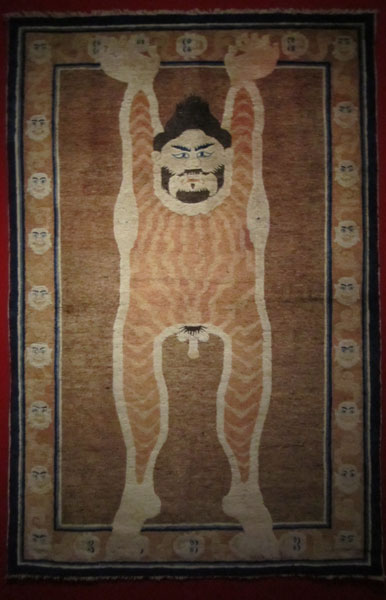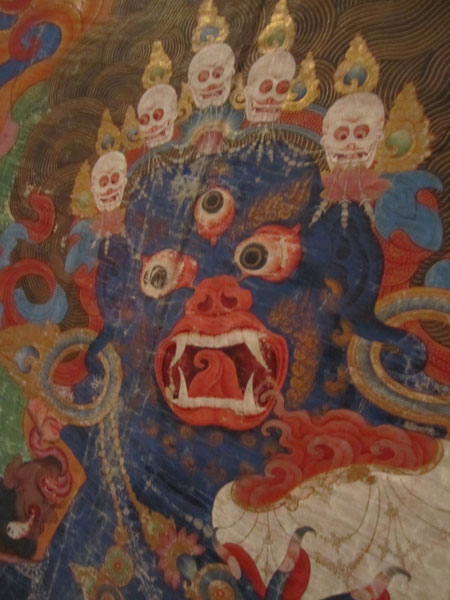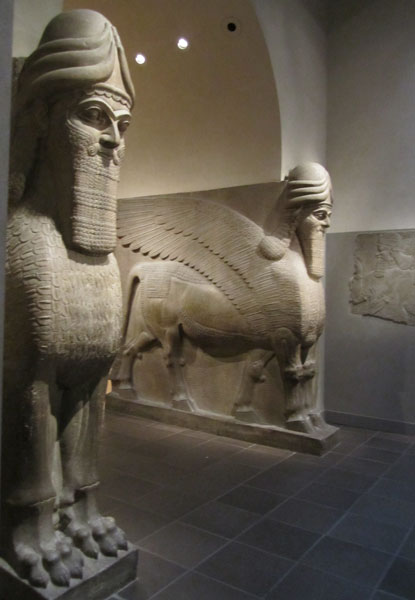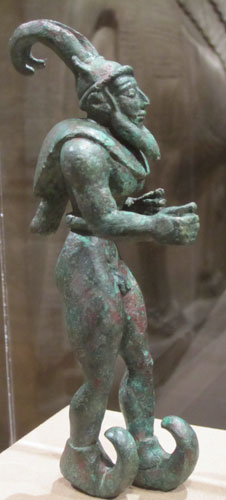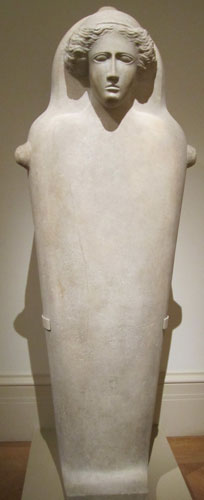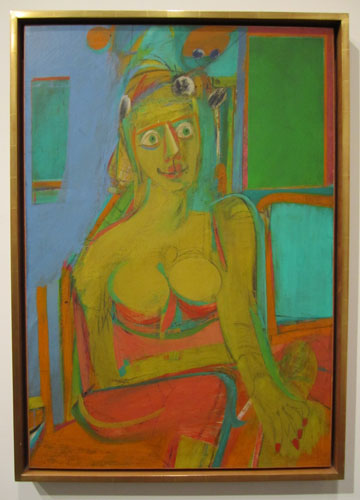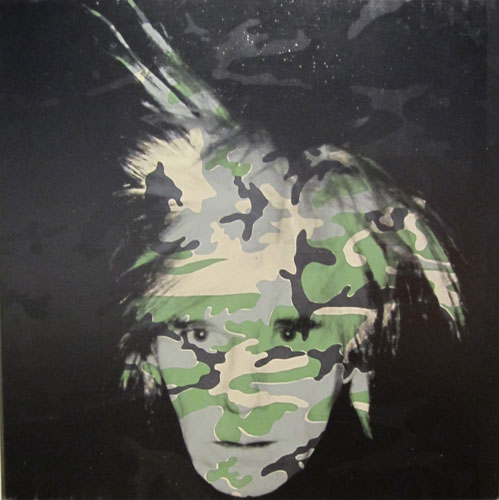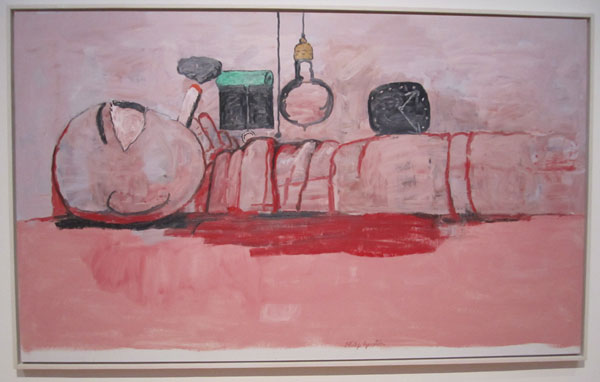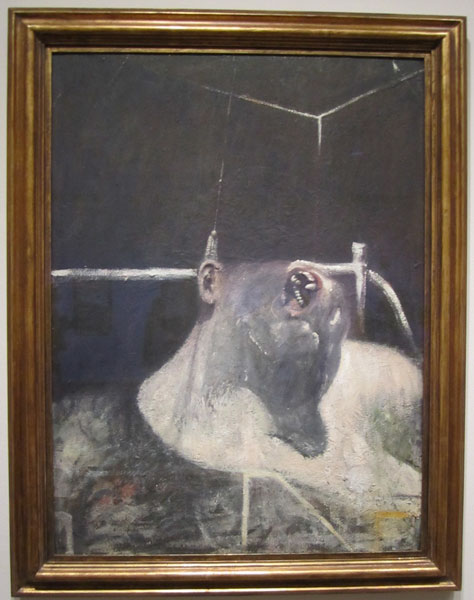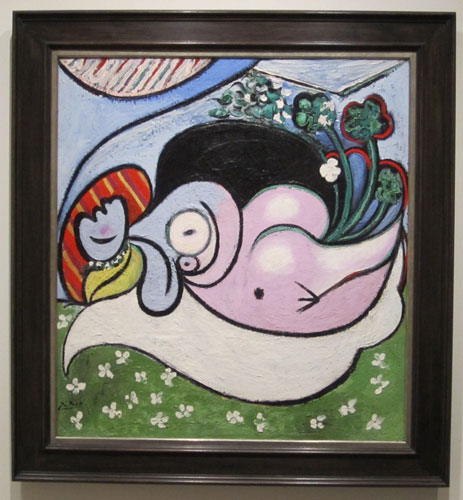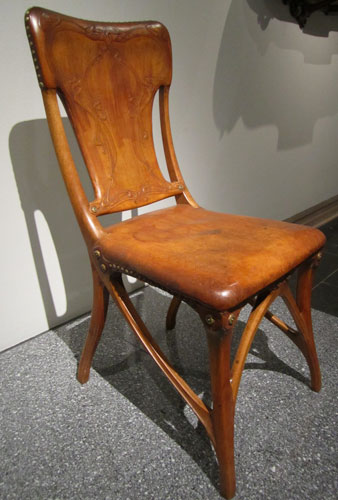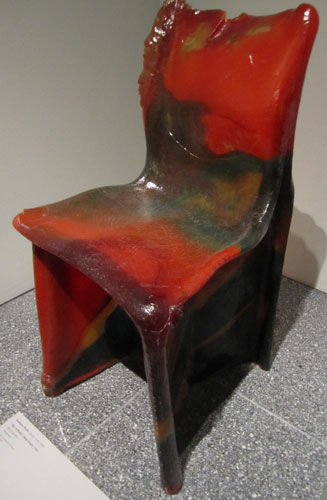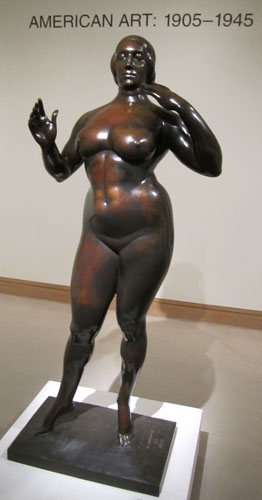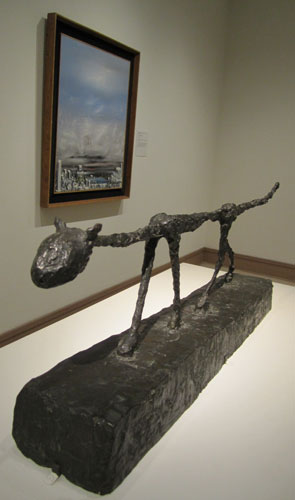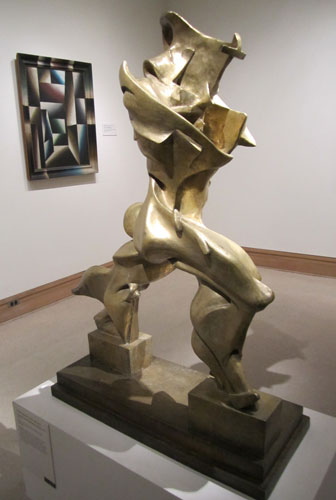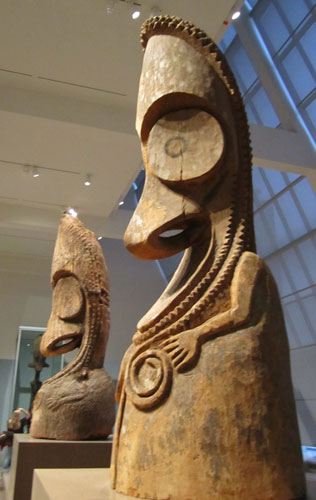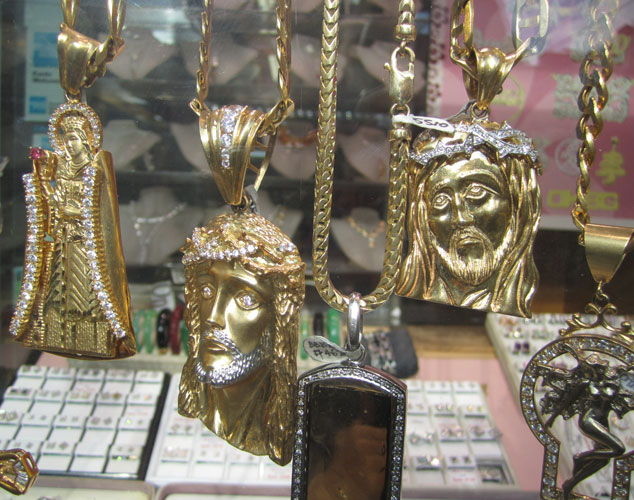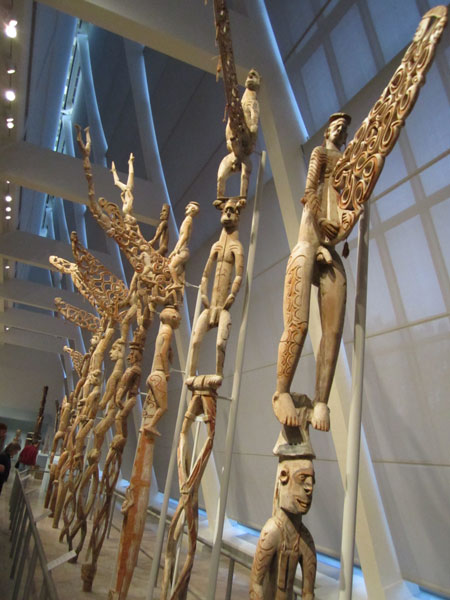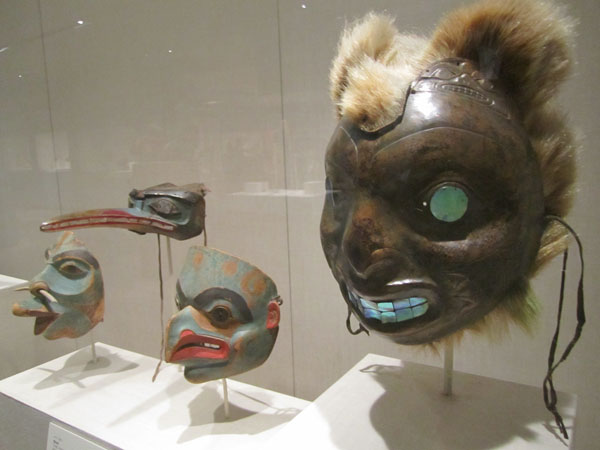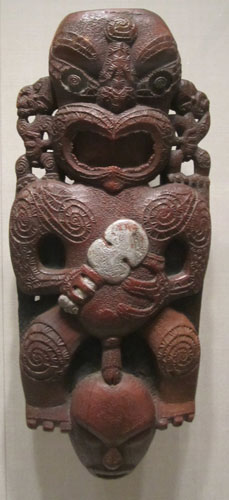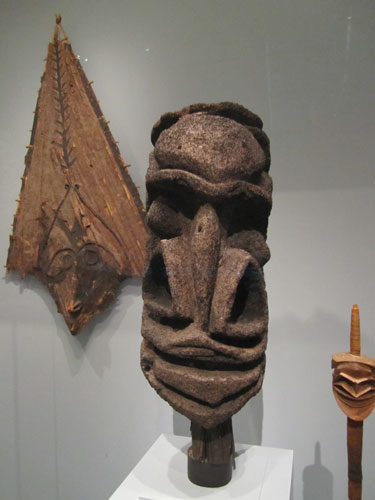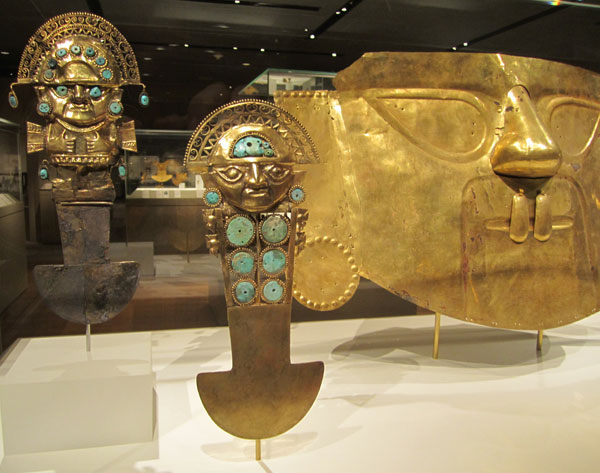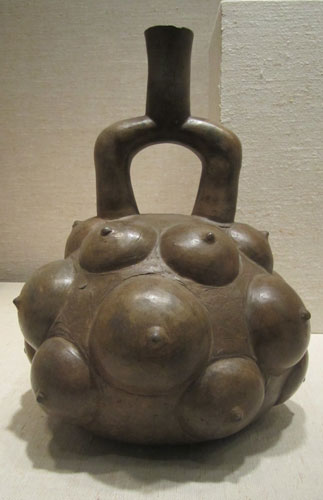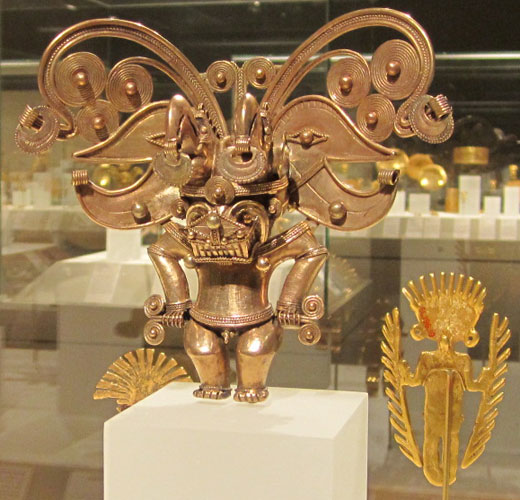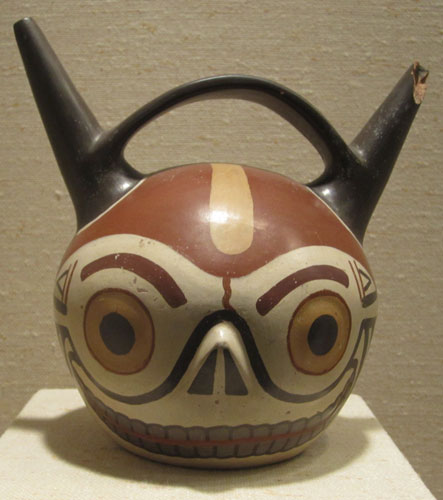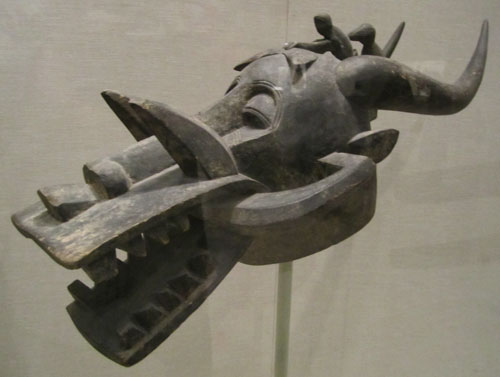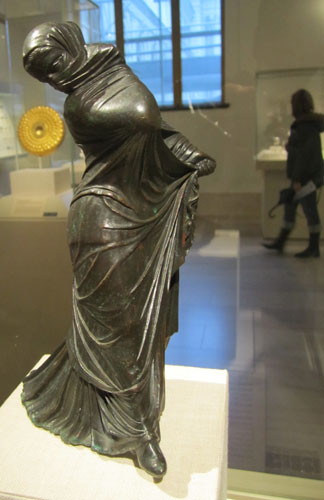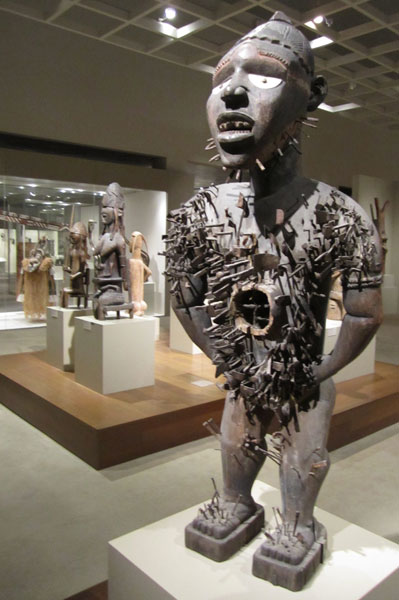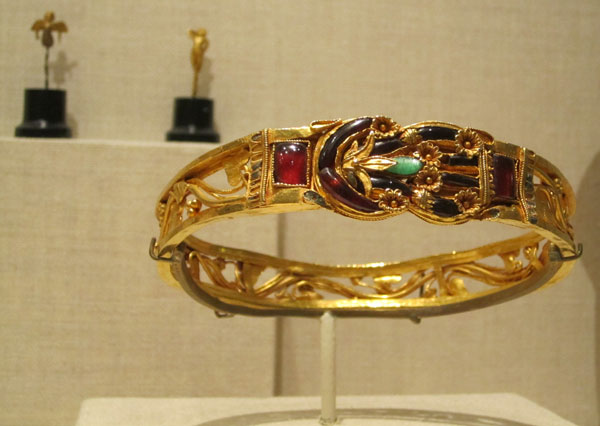 Outside, the weather has improved a bit. I stop for a slice and get back on the subway and continue rambling. I find the Village Voice and dig through it in search of some evening activity. I find a local movie house and head that way, stopping en route for dinner. After walking past an entire block of enticing Indian food, the thing that catches my eye is a Cajun joint, Mara's Homemade.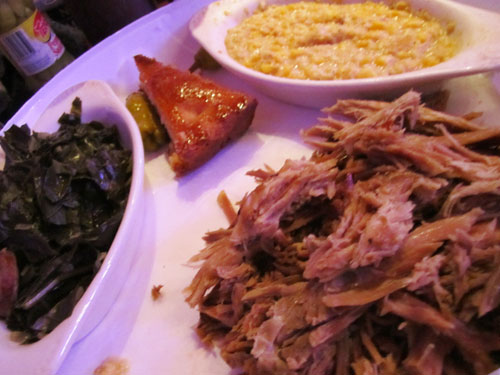 I went with "Arkansas style" pulled pork, a lot of non-dry-rub smoked/roasted pork, along with collards and corn pudding. Not cheap, but I was impressed – very tasty.
A first-run feature in New York City is $15, so I opted to return to McSorley's instead, growing impatient for the arrival of my significant other. Alas, her flight was delayed due to the weather, so I ended up watching TV at the hotel for quite some time. When she finally hopped out of the cab at 1AM there wasn't much left to do on a rainy, cold Thursday night except have a drink or two and hit the sack.