We got a white Christmas for 2010 and that was real purty. I happened to be up in the mountains where it absolutely dumped snow, painting everything white. But a few days later it was back to the average temperatures in Atlanta. I don't think I even missed a day of work.
Fast-forward a couple of weeks…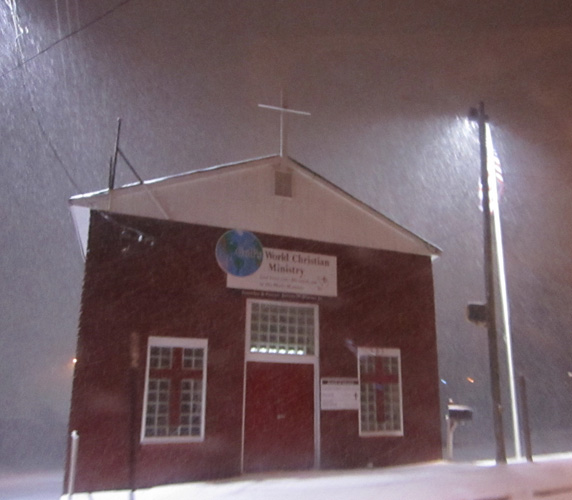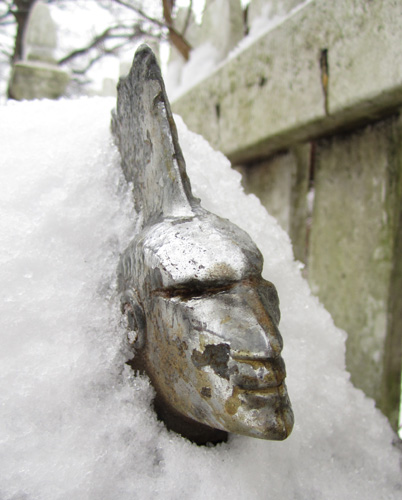 Several inches of snow dumped on us Sunday night. Hooray! Snow day on Monday! Is there anything better?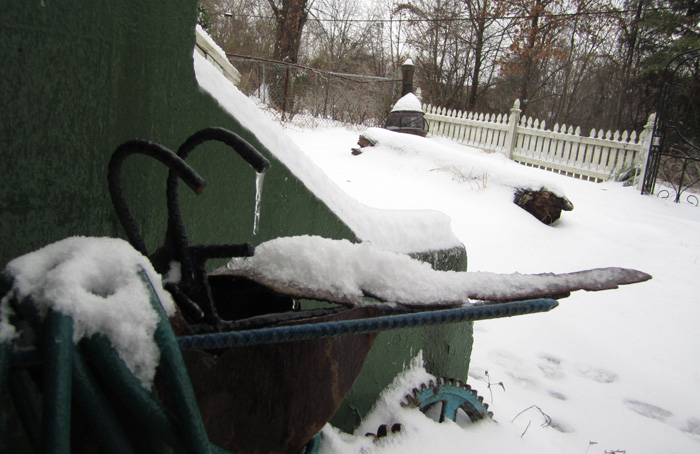 Unfortunately, the temperatures didn't rise as they usually do a day or two after snow in the South. Instead, we got freezing rain atop the snow, covering everything with a peculiar glossy sheen, as if town had been taken over by Christo.
A couple of snow days in a row is OK. Three and my patience (and food) begins to run low. Unfortunately, the same can be said for most folks so suddenly the roads are covered with idiots on ice. I woke up on day 3 to find my mailbox had not survived the night.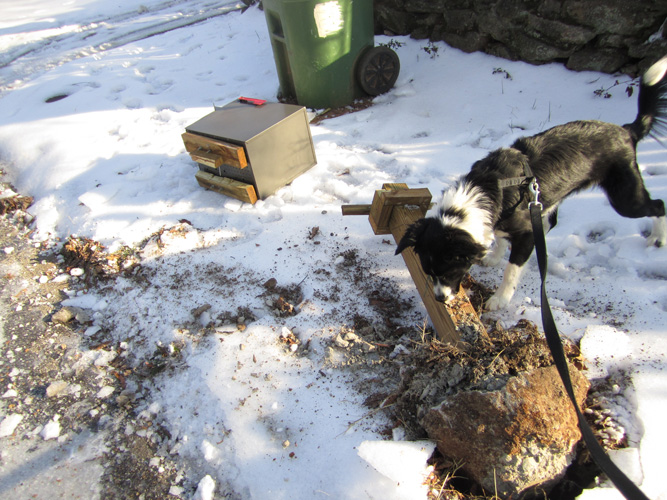 Doubly frustrating because this is the second one someone has taken out in a hit-and-run. There is blue paint smudged half way up the post. The next day I spotted a blue Ford truck with the front bumper caved in. Fuckers.
I called work's weather hotline Wednesday night and was actually kind of happy to hear the office was scheduled to reopen on Thursday morning at 10. I got on the road around 9:30, only to pass wreck after wreck. Sure, the highways were clear for long stretches. But then there would be a bridge iced over, inevitably with an SUV against the concrete divider, turned 180 degrees with the front smashed in. I began to have doubts about whether this going back to work thing was really such a good idea – only to arrive at the gate and find it closed. Huh?
I called the hotline and it turned out they'd had to close my building that morning "due to unforseen weather circumstances," i.e. the entire parking lot sits in the shade on the north side of the building and was still a massive sheet of ice.
I lost count of how many wrecks I passed going back into town.