I had a choice of staying home another hour and being productive or heading across town during the 2 minute break between waves of rain last Friday. I landed at The Star Bar before any other customers got through the door. Originally, tonight was supposed to feature an appearance by Charlie Louvin but he passed away a week or two back so the affair became a sort of unofficial memorial show.
Ocha la Rocha was on stage doing sound check, and sounding great – rootsy/alt country stuff vaguely similar to The Weight. I'll definitely catch their full set one of these days.
Once the crowd trickled in, The Downer Bros. took the stage in stripped-down mode, just Joel and Jim for most of the set.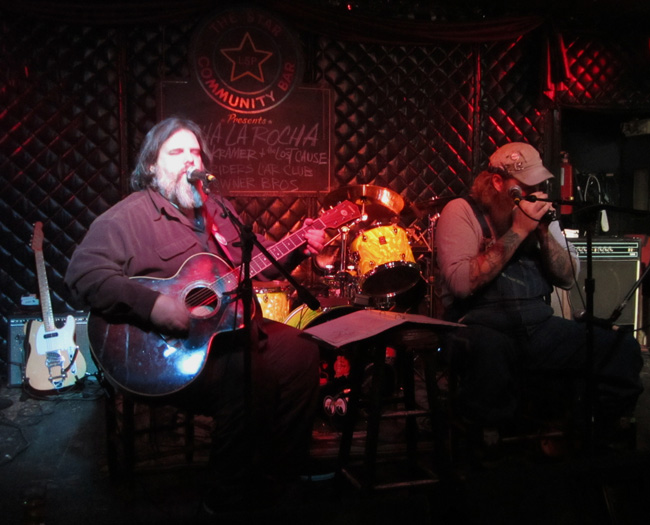 They inspired someone to ask, "When's the autopsy?", which Joel overheard and joked about between almost every song. If you're in the mood for light, uplifting fare The Downer Bros. will not provide. But if it's muder ballads, heartbreak, and/or addiction you need expressed in your music, get a beer to cry in.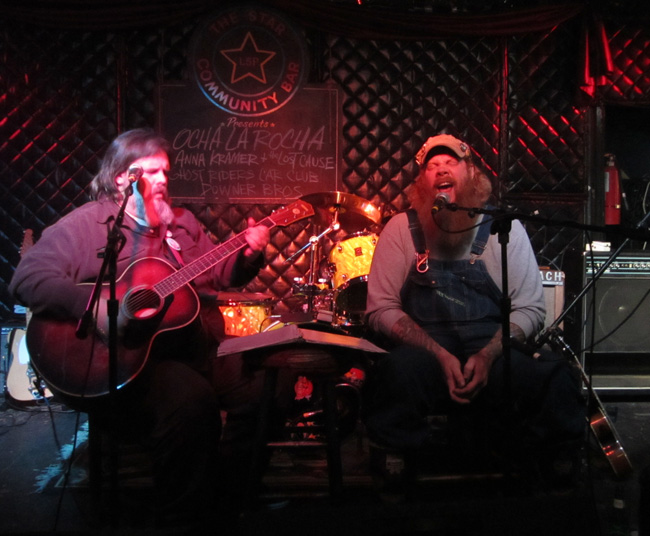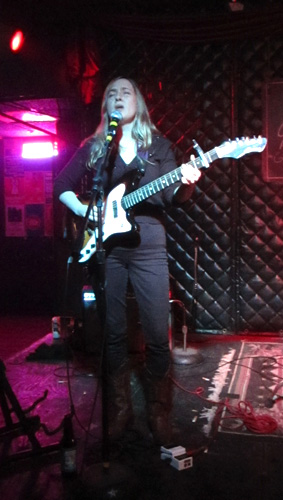 They were joined by a mandolin and electric guitar for a tune or two, including one done by Charlie Louvin. They also did a couple of their own songs, sounding radically different in this lineup from how you might be used to hearing them.
I only made it a few notes into Ghost Riders Car Club before fleeing downstairs. I have no tolerance for anything that goes down that smooth. Might as well drink water. But they provided a nice counter-point to some of the rougher sounds of the evening, for those who can range far and wide.
The lovely and talented Anna Kramer told a couple of Charlie Louvin stories before breaking into some Louvin Brothers numbers solo, then backed by The Lost Cause. The lady can sing, and plays a fine guitar.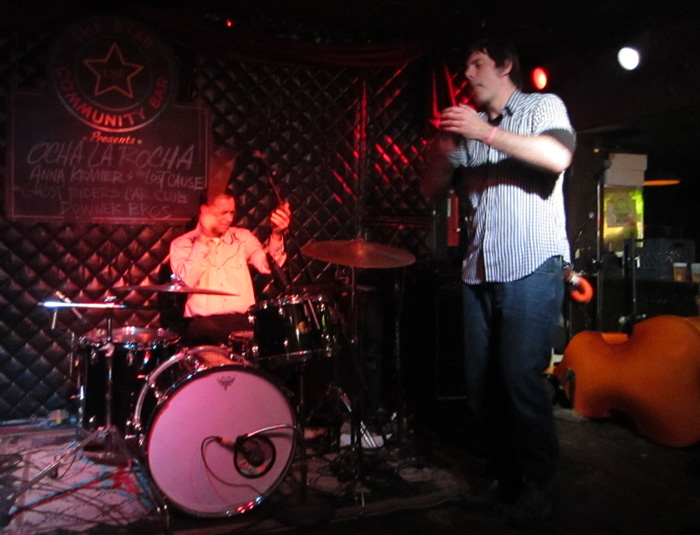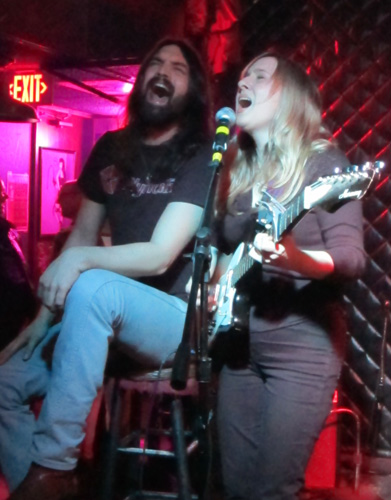 She was joined on stage for a duet with my uncle Robert from 1976 – at least that's what I call the bartender at the Star Bar who also fronts Ocha la Rocha. I keep seeing familiar faces around town, only to realize the latest beard and thrift store style is just flashing me back to my childhood.
Everything old is new again, including The Louvin Brothers. Rest in peace, Charlie. You and your wayward brother are sorely missed.
I was too beat to make it to Ocha la Rocha. Next time!