In the mid- to late-90's I started photographing bands around Atlanta using black and white 3200 film with no flash. The results are high contrast, grainy, and look terrible on a computer monitor. But rather than leave them in a box, ignored, I'm dredging them out and scanning them. When possible I'll find my old reviews from these shows and tack them on. Enjoy!
The Star Bar hosted the Rockabilly Rumble for many years before the swing/rockabilly/psychobilly fad crashed. I'm not sure if the name is still in use but I attended the affair for many years. I found these few photos from Rockabilly Rumble #6 and it happens to be Clete Reid's birthday today, so I dredged out the old text-only review from February 2001 to paste together this flashback.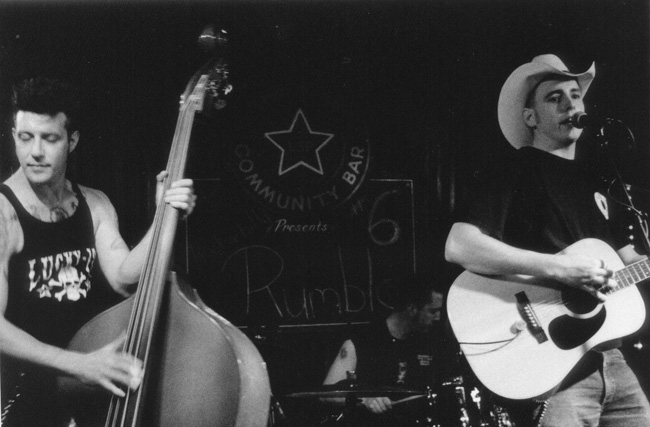 Friday we hit the Star Bar a bit late, but in time to catch half of the Holy Smokes, the opening act of the Dixie Rockabilly Rumble. Clete was behind the mike, belting out a fun mix of rootsy rockin' country rockabilly stuff. I was sorry I'd missed even a few tunes, it was good stuff.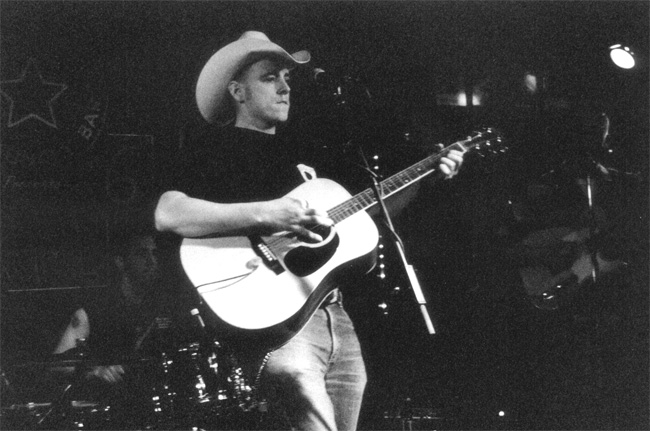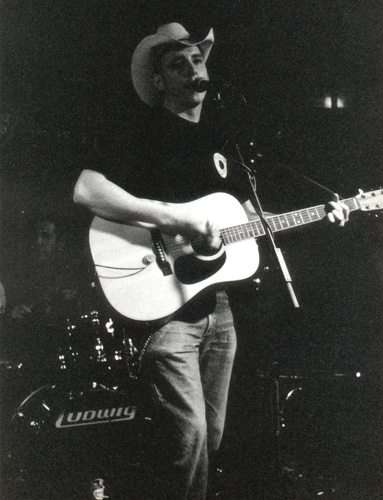 High Gear Combo from New York was next. They did some western influenced rockabilly with boogey flavors, spiced up with some swell slide guitar. Either the dancing set that usually attends these shows was at the Rev. Horton Heat show, or the swing dance craze has died even at the Star Bar – only a few couples took up twirling a few times over the course of the evening.
The Combo served as the backup for "the rockabilly philly" Rosey Flores. She has a fine, strong voice perfectly suited for the rootsy country rockabilly sound and she could play a mean Fender to boot. We bopped heads and tapped toes along with her for an hour or so before we couldn't take any more, but she was still going strong as we dragged our tired asses out the door.