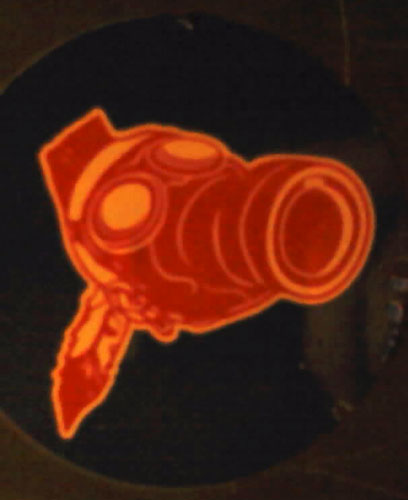 I don't visit Drunken Unicorn often. Somehow I never know what's going on there. (Yes, I'm friends with them on facebook but it seems like the site has modified the algorithm that determines what shows up in the feed. I suspect if you haven't commented on someone else's activities you don't get posts from them as often.) Since my last visit, the bar and bathrooms have been renovated.  It's actually a nice place these days and no longer feels like Lenny's Jr. Weird. And there's some damn funny stickers in the bathroom.
We skipped the opening band but caught all of Empress Hotel, from New Orleans. They made some damn fine pop music – pretty without being cloying, and danceable without being boring.  I dug it.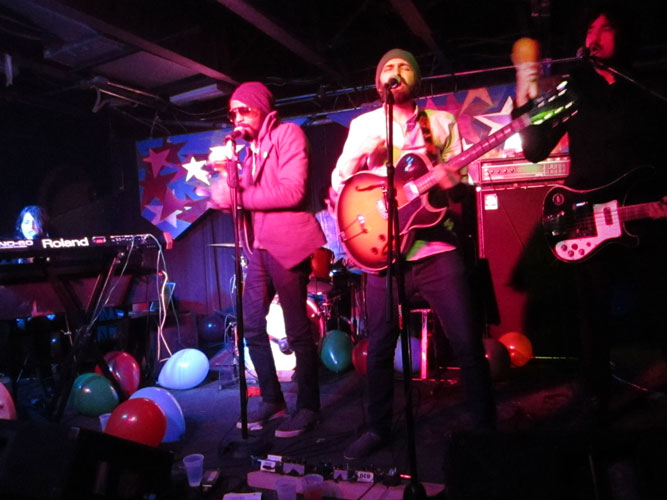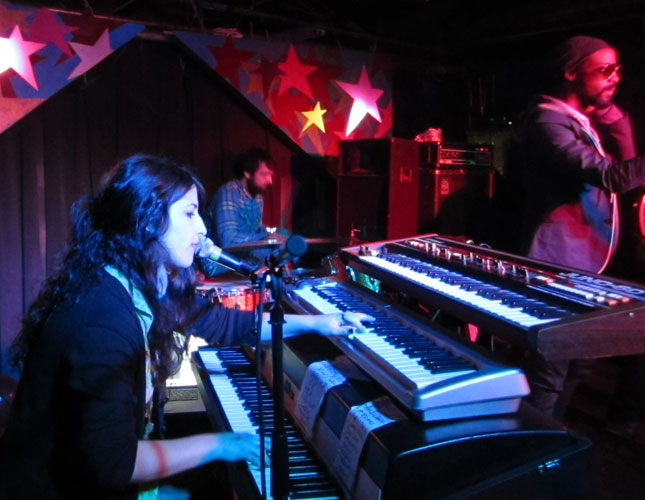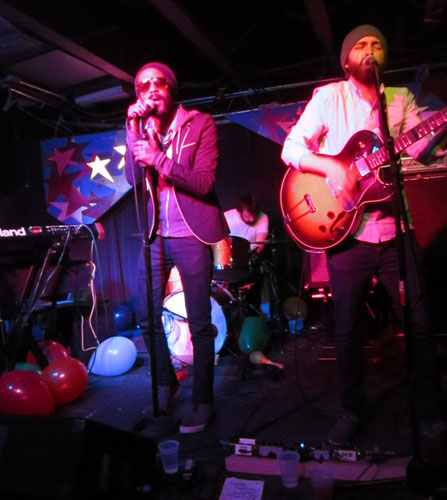 They had moments of intensity but most of it was more soulful, harmonic and poppy, with a vaguely 70′s feel.
The mix of male and female vocals adds a richness to it too.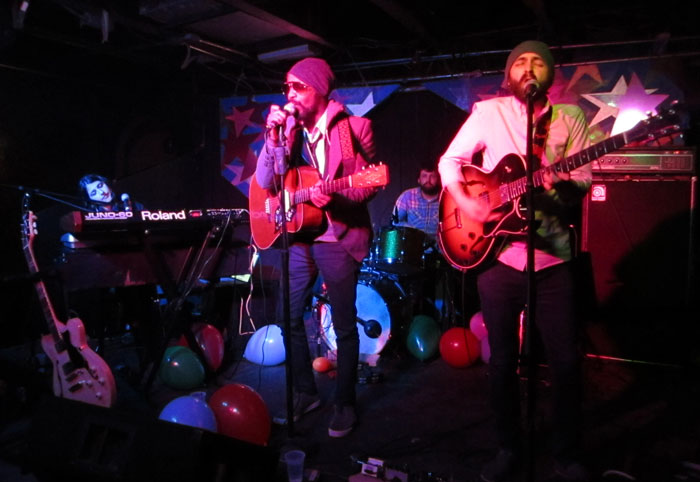 Next up, Baby Baby. I reviewed them a week or two ago and I don't have a lot that's new to say – energetic, percussive and fun music - and they're obviously having fun making it.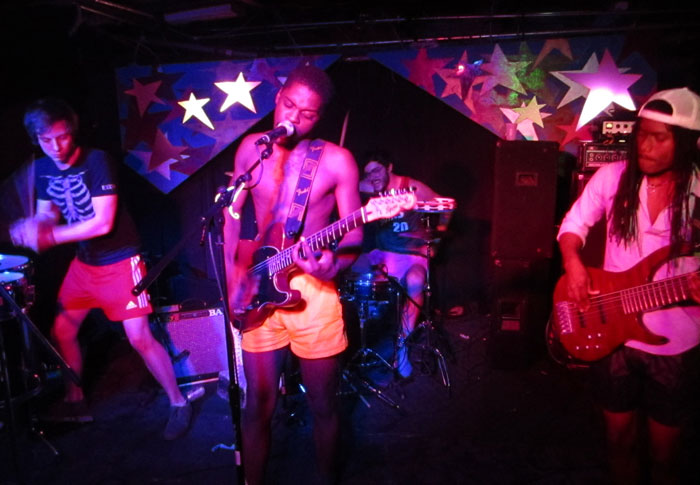 They have moments of tender quiet to contrast against the loud rockin' side.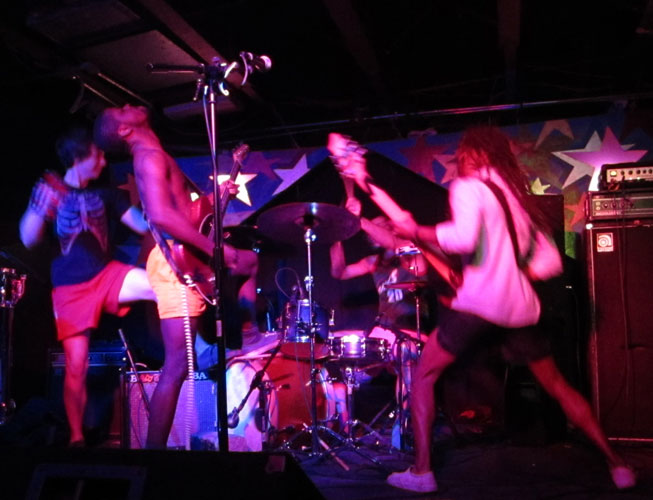 And they don't mind taking it off for the ladies in the house.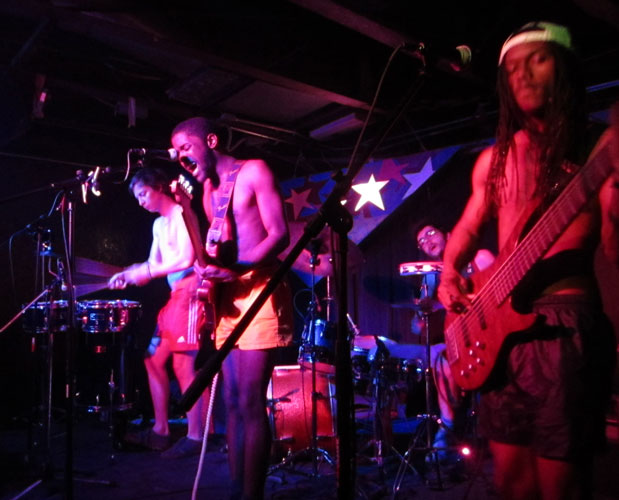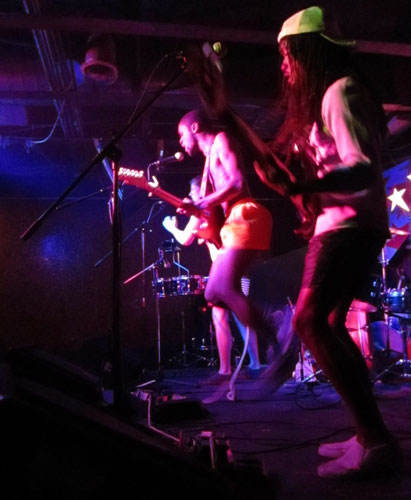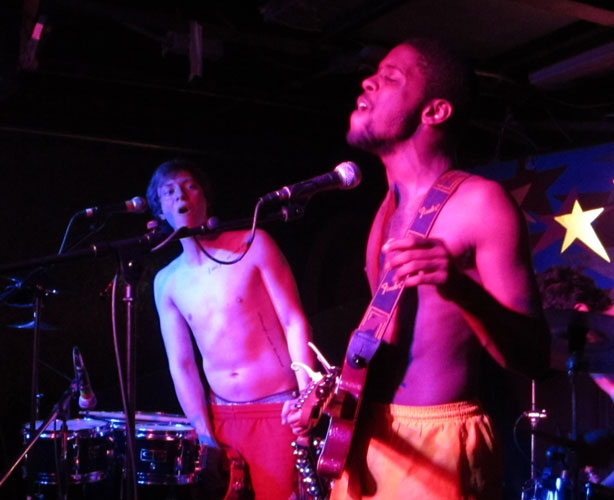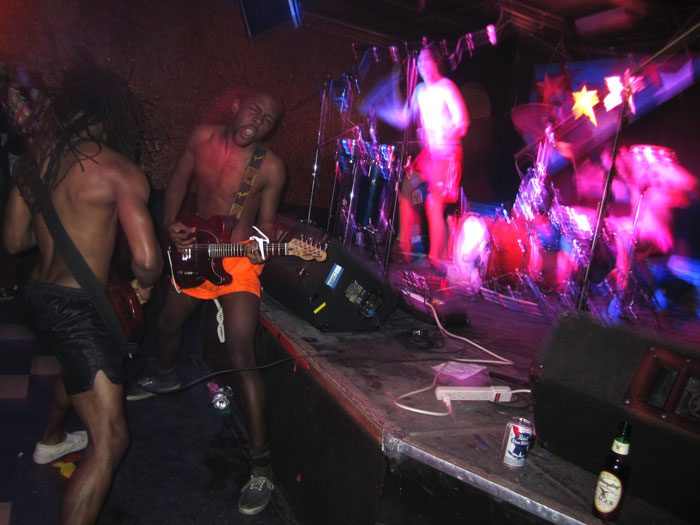 Damn fine show. Maybe I should pay closer attention to the Drunken Unicorn. I'll definitely keep an eye out for Baby Baby's record that is in the works!