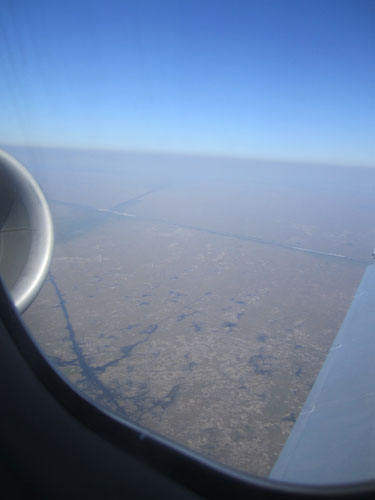 I've been to Miami several times and have a blast every time.  I love the city for its weird mix of Caribbean and Mediterranean influences in everything from architecture to food to it's citizens.  If only you didn't have to travel the length of Florida to get there! And every time I look out the window and see the endless miles of the Everglades below I can't help but think of certain airline disasters, particularly when I'm on the renamed carrier involved.
 Best not to dwell on it. Air travel is still the safest way to go, not to mention the fastest and cheapest for these sorts of distances. Sit back, read a few chapters in a book and poof – we're in Miami!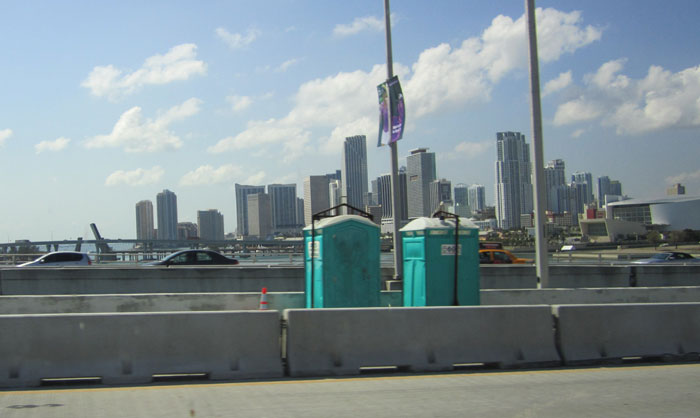 My father drives us around a bit, showing off the view of the city from various bridges. Last time I was in town the real estate boom had just burst but the skyline was still awash in cranes. Now the cranes are gone, but the construction continues on the highways and, soon, despite the foolishness of the concept, tunnels around town. Fortunately, the city is easy to navigate with numbered streets on a grid pattern.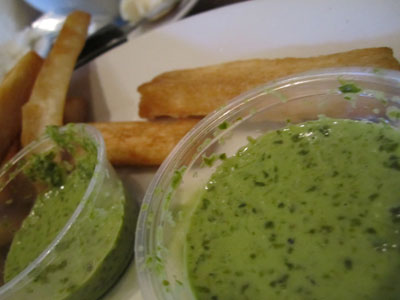 Lunch on day one of my Miami trips is traditionally Little Havana, a damn fine Cuban place on Biscayne Boulevard. We start with a round of mojitos, just to get into the spirit, and some fried yucca with this amazing green sauce .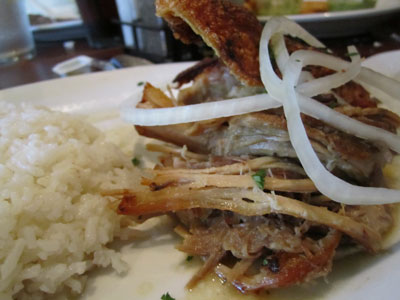 I opt for a pork dish, with the usual black beans and rice – delicious.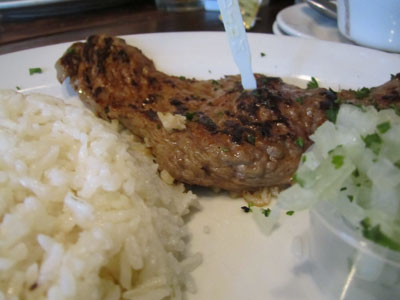 She Who Shall Not Be Named goes for steak, also excellent.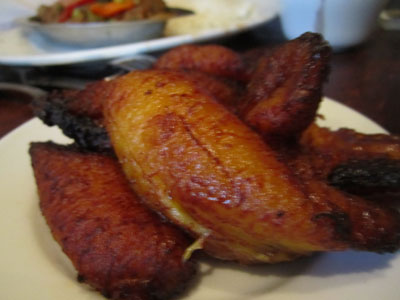 We also get a side of plantains, which I resist until after the main course. The things are so sweet they should be desert.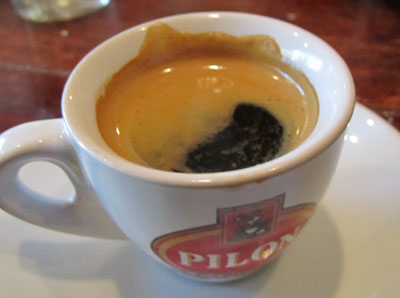 Cuban coffee is thick and sweet, with enough caffeine to stave off the food coma.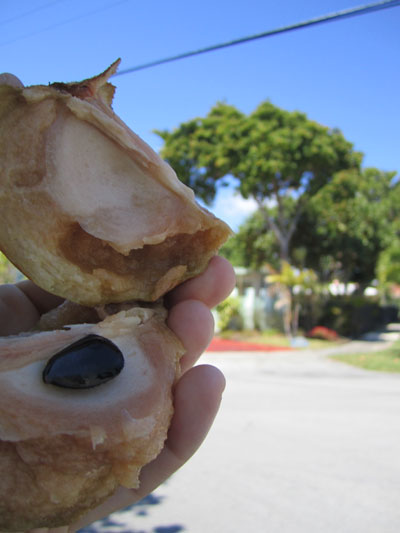 We get a short walk around my folks' neighborhood, picking fruit off the ground and looking at wildlife – just another day in paradise.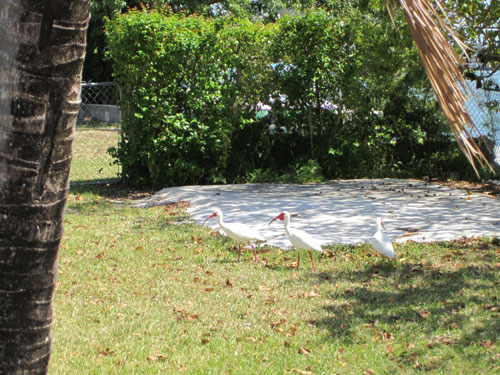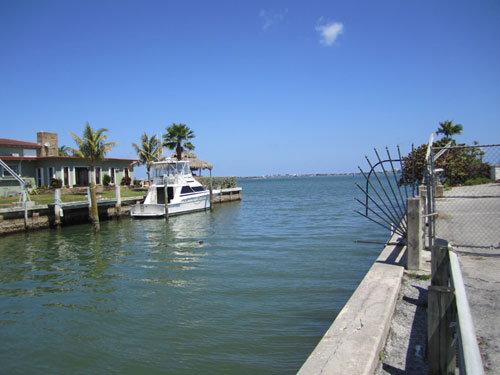 Then it's off through Little Haiti, a neighborhood with some of the most interesting colors and murals you'll see on a building.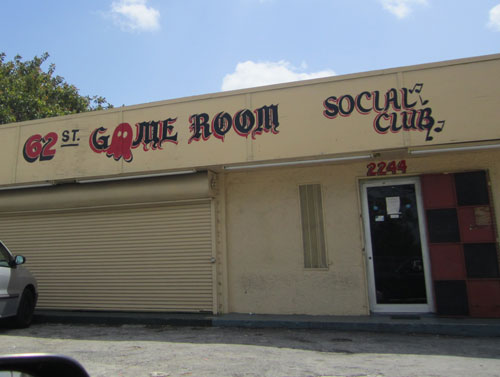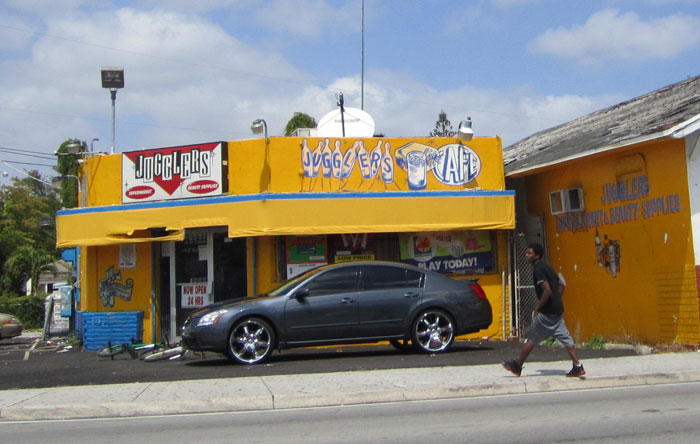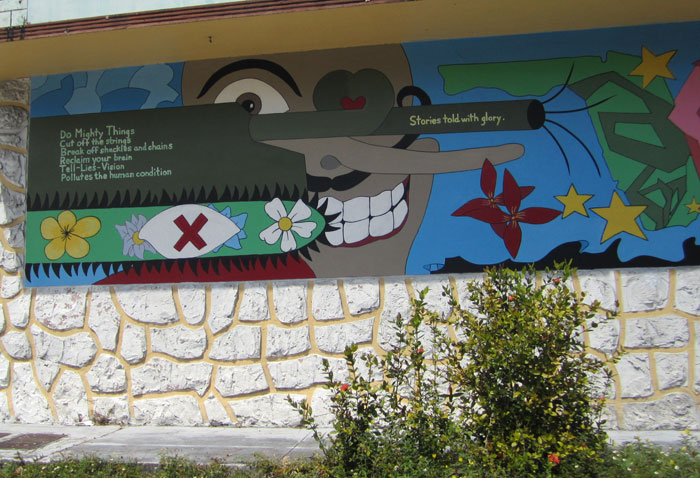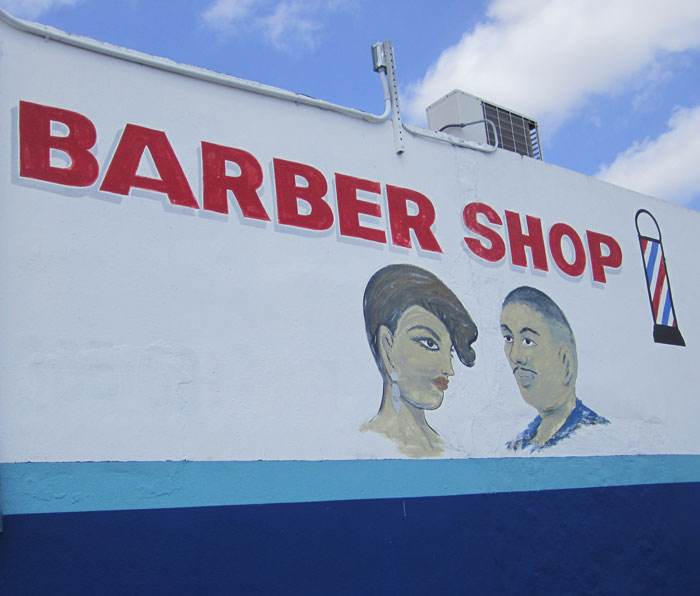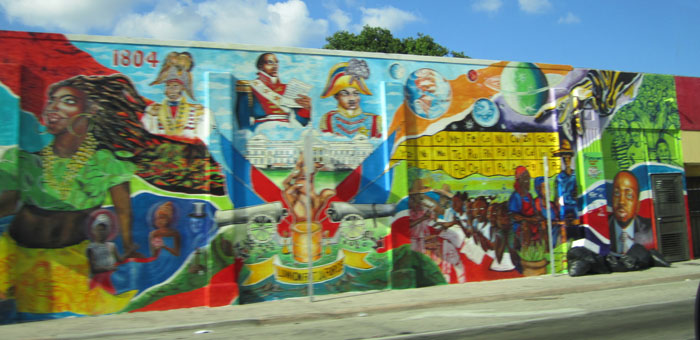 Usually I have very good luck thrift shopping in Miami but this time I couldn't find a thing. We hit four or five shops but came away with a single necktie. Perhaps the economy has driven everyone to shop second hand.
Next stop, more wildlife – this time a pod (school? flock? swarm?) of manatee, just hanging around a canal.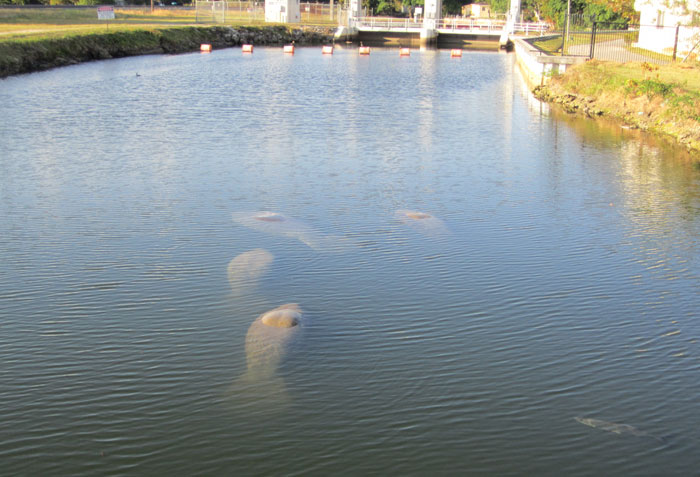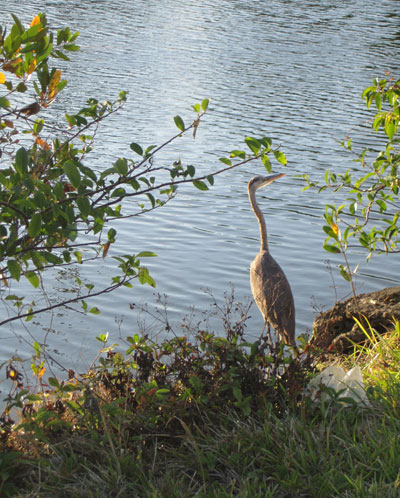 The barracuda above and some water bird to the right weren't the only ones watching over the sea cows. Someone had left a voodoo offering next to the canal, apples covered in what is likely blood, cookies, candles and such.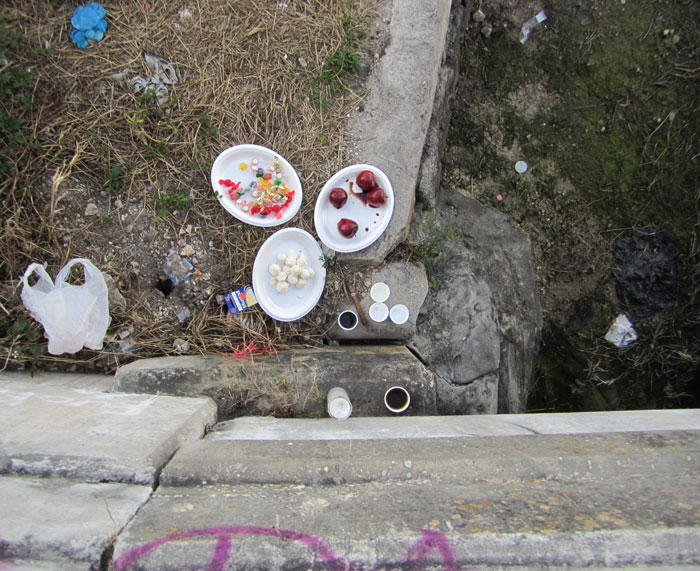 For dinner it's Siam Rice and Sushi, another excellent meal. Ginger chicken for me, spicy pork in coconut milk for SWSNBN, a variety of dishes around the rest of the table with everyone passing food around. (SWSNBN swears she must've gained five pounds over the trip.)
Unfortunately, after getting up early, travelling, adventuring, and eating too much, we don't have the gusto to go out. Instead, we hang around the house watching TV, chatting, and petting the 38 animals that live in and around my folks' house.