SW got up and out while I snoozed, packed and showered. I wandered the block in search of a good deli, only to find the neighborhood lacking. I hopped in a cab and caught the rest of the gang in the East Village where they were dejected to find SW's museum open at 11, but not giving tours until 1. We couldn't stick around that late, so we had lunch at Katz Deli, famous since 1888.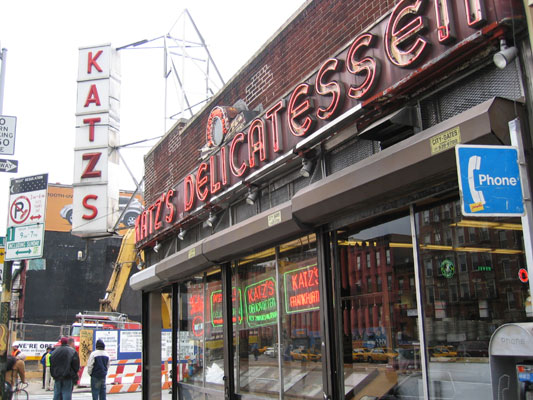 | | |
| --- | --- |
| | I tried their hard salami sandwich and found it pretty good. SW had the chicken noodle soup, which didn't impress her at all, the other SW went for hot corned beef which got a thumbs up. |
| | |
| --- | --- |
| A guy was building a sub at the counter that was absolutely massive. It had everything – length and girth. They packed it up and sent it out the door for someone's luncheon. | |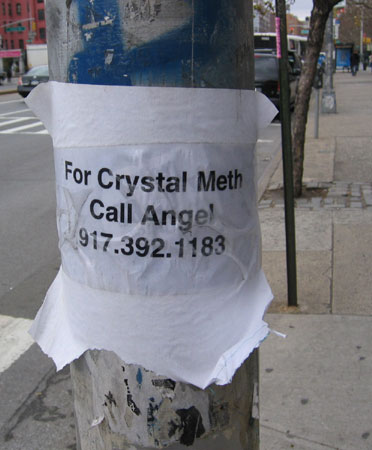 If you call, you get an answering machine,
"I've lost my phone so leave your name and number..."
We got our leftovers to go and headed out the door. We had to hustle to meet our ride back to the airport.
| | |
| --- | --- |
| There were some fantastic views of town just after takeoff. | |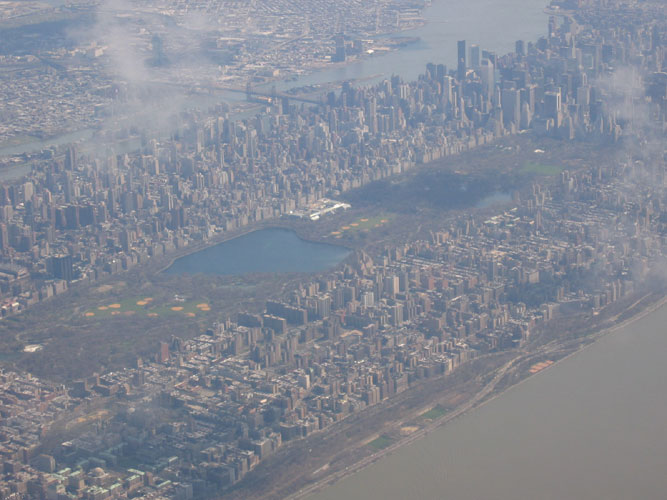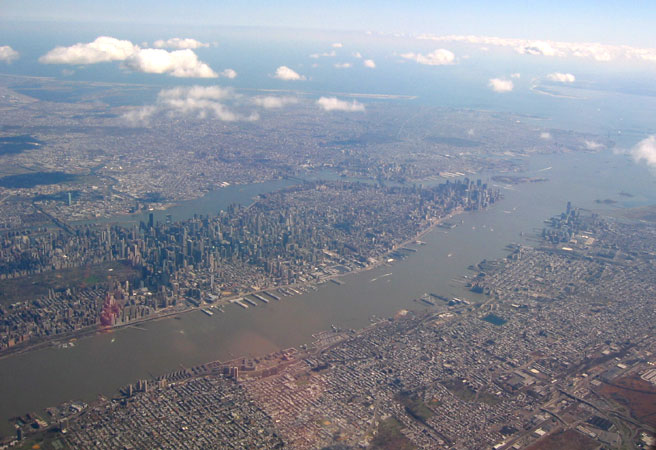 The flight back was tiresome. We were all beat from the trip and wanted nothing more than a nap but some obnoxious New Yorker behind us talked loudly the entire flight – about golf – where he had golfed, where he wanted to golf, how much he had spent on golf, who they were going golfing with next, all at the top of his lungs. I now know more about this man's golfing exploits than I know about my own vacation.
---
There's no place like home... no place like home...

All content on this site is owned by Degenerate Press and cannot be used without our permission. We have lawyers for friends with nothing better to do than cause trouble (no kidding), so play nice. Copyright © 2006, All Rights Reserved