Degenerate Press
Welcome to Degenerate Press' feature article. If this isn't enough you can always subscribe to Electric Degeneration, our semi-weekly and semi-weakly ezine, or surf the Electric Degeneration archive.
---
Savannah
New Year's Eve 2005/6
I had left the car in the parking deck downtown overnight so I had to walk a few blocks to retrieve it in the morning. Streets that had been packed full of revelers the night before were quiet and empty in the morning light.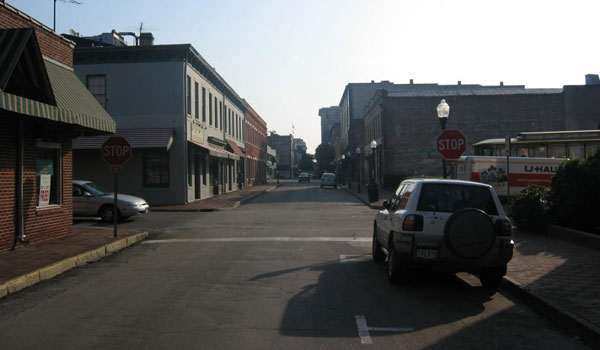 We packed and returned to Firefly Café for hangover helper for SW while CD and myself sipped coffee, saving space for the pork to come. We cruised a few blocks up to Gourmet Ribs, only to see their neon "open" sign unlit.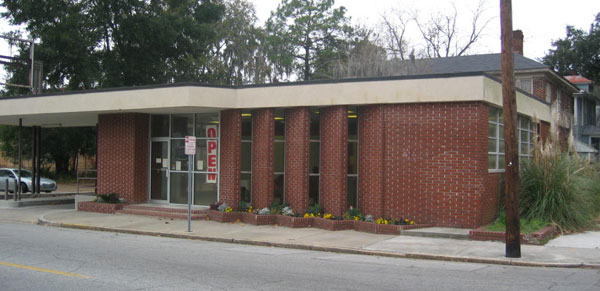 But the lights were on and chef was in back, flipping ribs. He directed us inside where Anita said they'd opened just for us, so they hadn't even turned on the sign. They made us an offer we couldn't refuse – five racks of ribs, a couple of large side items and a couple of pints of sauce for $100. They'd vacuum seal everything for us to take with us and throw in a sack of pulled pork sandwiches for the road.
One rack of ribs didn't even make it out the door.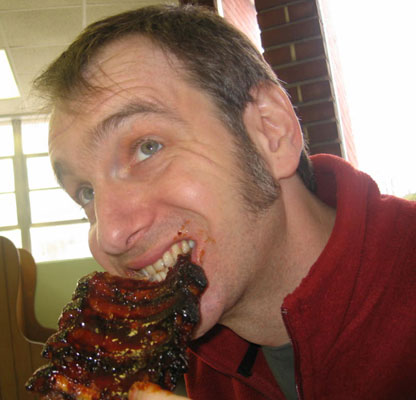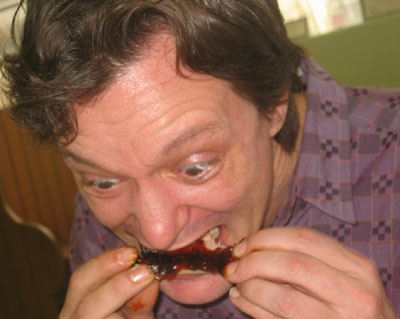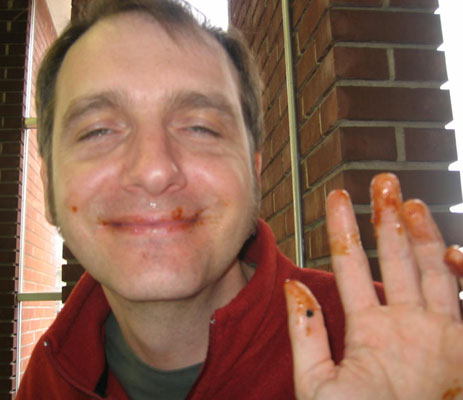 We loaded the car full of food. The vacuum-sealed ribs looked like dissected body parts sealed in medical waste bags, complete with oozing blood, but we were hard-pressed not to tear the things open and suck them down even still.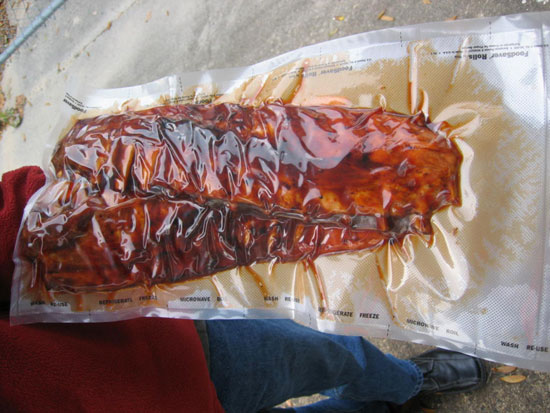 | | |
| --- | --- |
| | Anita and David Brents. are fine people, in addition to being fine cooks, so if you're in Savannah hit Gourmet Ribs! |
The drive back was make even longer due to lack of sleep, slight hangovers, and spitting rain but we had a few friends over the next night for a rib dinner party, making the weekend last just a little longer.
---