Degenerate Press
Welcome to Degenerate Press' feature article. If this isn't enough you can always subscribe to Electric Degeneration, our semi-weekly and semi-weakly ezine, or surf the Electric Degeneration archive.
---
Savannah
New Year's Eve 2005/6
| | |
| --- | --- |
| New Year's Eve morning we slowly resurrected ourselves and followed the advice of the hotel clerk for brunch. Firefly Café sits on one of those charming squares/parks that Savannah is littered with. This one also happens to host the church who's music director composed Jingle Bells, so there was extra Christmas decorations on the lampposts and bushes. | |
Firefly Café served some tasty huevos rancheros on a bed of black beans, along with the usual eggs, bacon, coffee, etc. Their lunch menu looked pretty tasty too.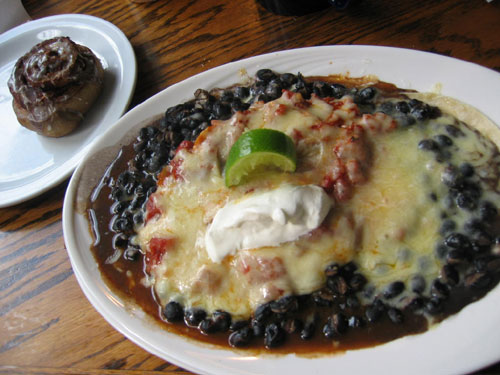 We followed SW on a shopping safari, meandering the length of Broughton Street where upscale shops have replaced all the mom and pop stores and empty storefronts.
I had forgotten how many churches there are in Savannah. It seems like every little square has one or two of them. This one is so tall I had to paste together several pictures just to get it all together.

I think it is this same church that has the charming courtyard shown below, one of many you pass as you wander around town.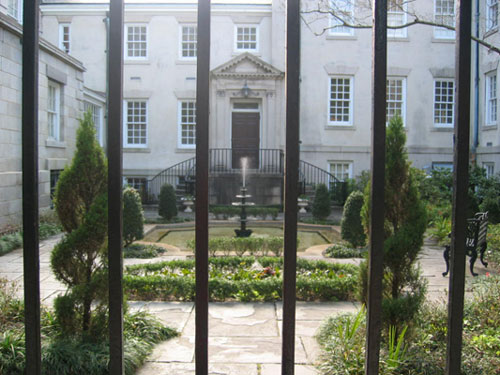 | | |
| --- | --- |
| The shaded squares and parks of Savannah are filled with sculptures and monuments and such. You could get a fine history lesson just reading the signs around them. | |
The live oaks shade the streets as well, draped with Spanish moss giving everything a strange, ancient feel
.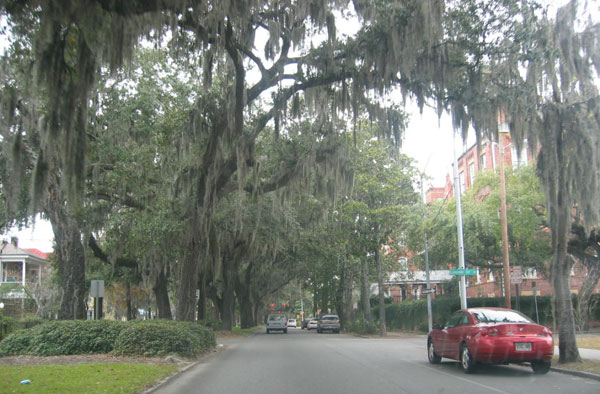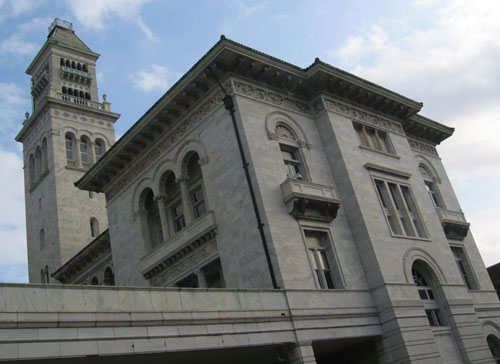 | | |
| --- | --- |
| | But despite the lofty spires of churches, squares set with important historical monuments, and the titanic pile of intricately decorated marble that is the government building shown above, the buildings that interested me most were the random art deco shops and theaters around town. No, they don't hold any antebellum importance, but I love their clean lines and sometimes odd shapes. |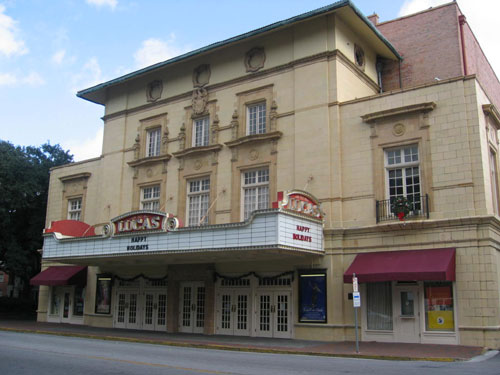 | | |
| --- | --- |
| | We walked down half of River Street, already bustling with tourists, some with beers in hand. |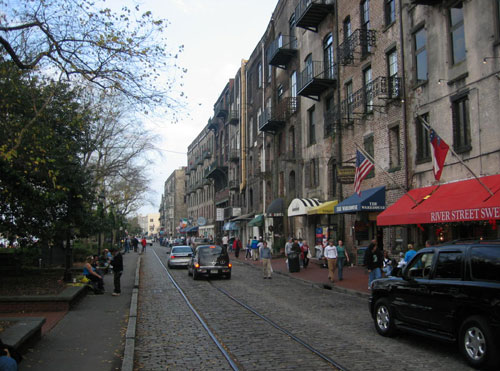 I like the old brick warehouses along the river, and the view of the bridge and industry beyond, but the stores and restaurants didn't interest us much so we headed back into town and stopped at a random British pub, Churchill's, for a beer, bathroom, and break for our feet.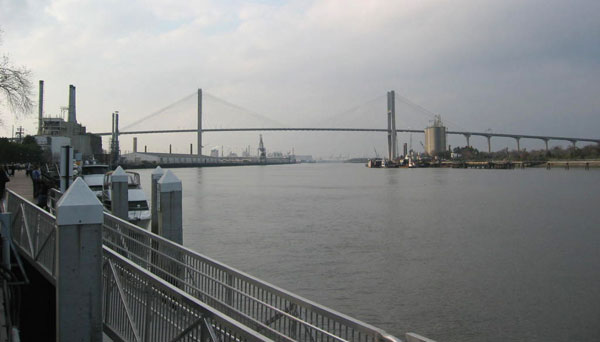 | | |
| --- | --- |
| If you wanted the reacharound for Christmas, Santa will oblige! | |
SW had read an interesting story in Connect Savannah about Gourmet Ribs, a new barbecue joint in town, so we headed off in search of the place. We found it in a former neighborhood bank, empty except for the charming couple who run the place.
The prices didn't impress me - $10 for a half slab of baby back ribs, plus one side.But as soon as I bit into a juicy, tender rib I only regretted not forking over $20 for the full rack. The sticky coating of sauce was perfect – a little sweet, a little spicy, but not too much of either. Degenerate CD and I both groaned and rolled our eyes in pork ecstasy.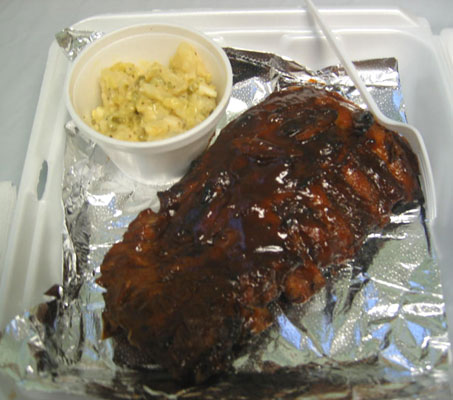 SW opted for the pulled pork sandwich, a little roll filled with smoked pork for a mere $1.50. "They're really good with the raspberry chipotle sauce," said Anita, the lady behind the counter. SW squeezed a bit of the sauce onto the bun and took a bite and was soon making the same happy noises we were.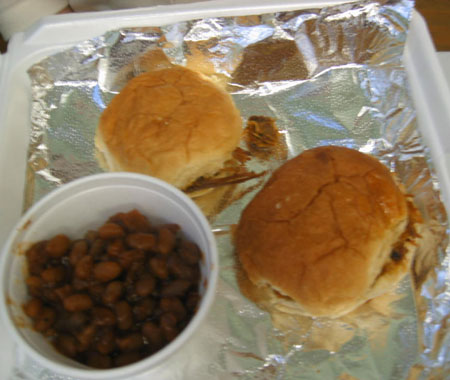 Even the sides were delicious. Both my companions raved about the homemade slaw and I guarded my potato salad as if it were the main course. SW's beans disappeared before CD could even sample them. It was so good we talked them into opening on Sunday, New Year's Day, just so we could stop by again on our way out of town.
---