Degenerate Press
Welcome to Degenerate Press' feature article. If this isn't enough you can always subscribe to Electric Degeneration, our semi-weekly and semi-weakly ezine, or surf the Electric Degeneration archive.
---
More Doll Squad
February 2004
| | |
| --- | --- |
| | Fortunately, polyester burns quickly so by the time the lovely and talented Betty Blowtorch came on the smoke had cleared. |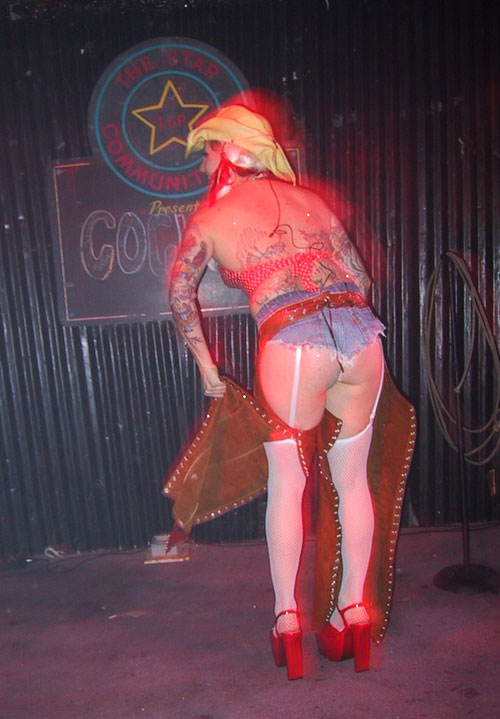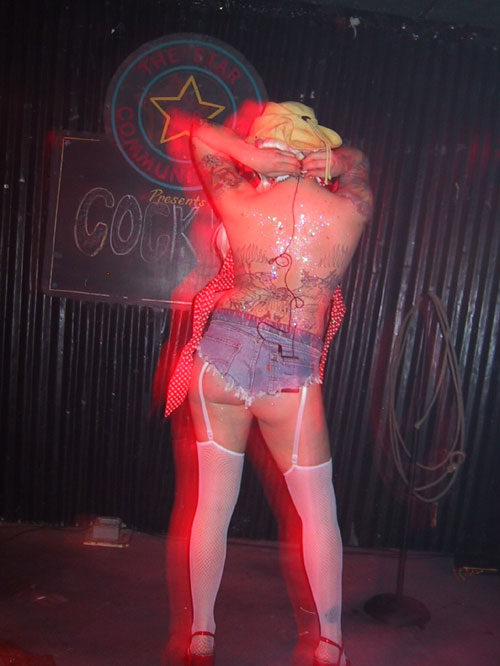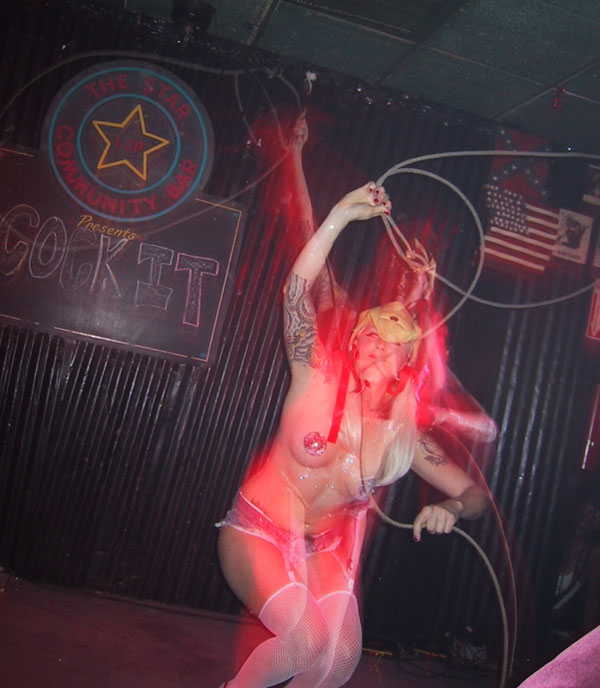 (In case you're wondering, the writing on the blackboard behind Betty was leftover from the Thursday night before, The Star Bar's weekly Cock Night where guys get in free, the ladies have to pay $2, and they have video games, arm wrestling, ping pong and other rec room fare. But it worked equally well for a burlesque show...)

| | |
| --- | --- |
| It being Valentine's Day weekend, Lucky La Rouge's flower theme was appropriate. | |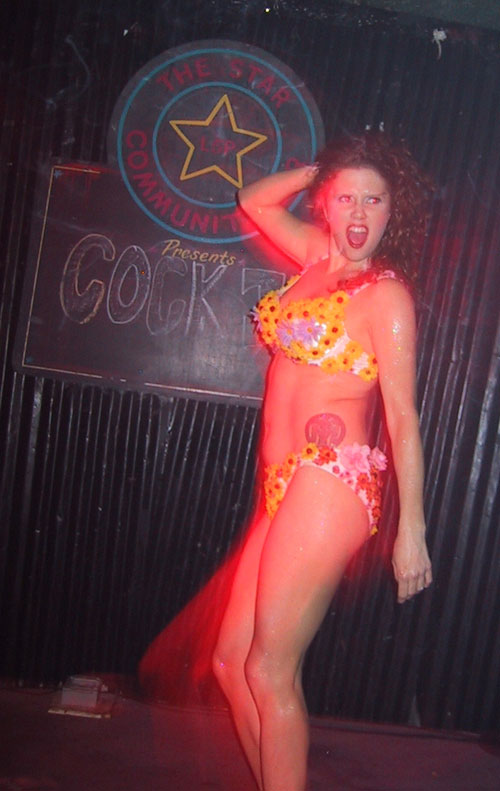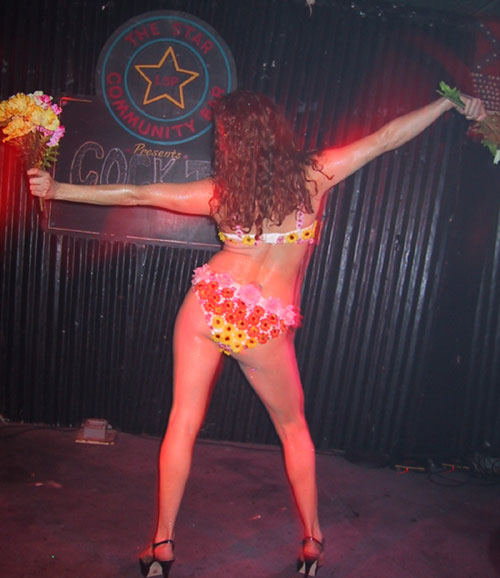 | | |
| --- | --- |
| She may have had floral pasties of some sort but I didn't get a picture and I can't remember such details two days later. | |
| | |
| --- | --- |
| | This sexy stewardess, who's name I'll have to find, sang a tune and opened up the windows of the plane to show various creepy men staring out at her. |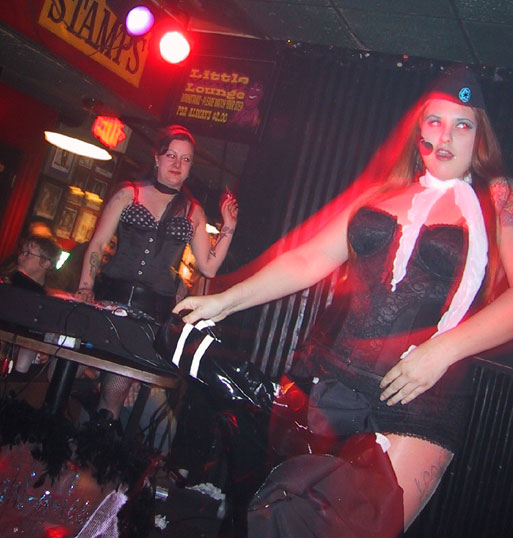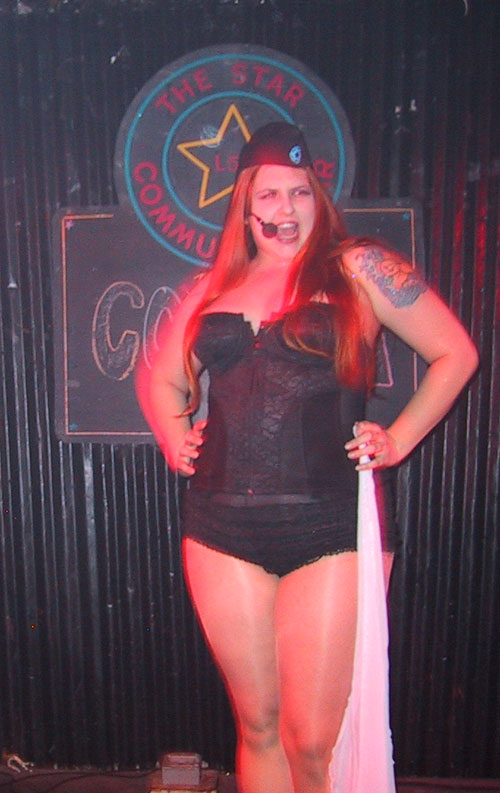 Calu did another routine in there somewhere, but my photos sucked. Sweaty, shaky, intoxicated hands aren't conducive to clear photography!
| | |
| --- | --- |
| So instead you get Kitty again. Hey, if you don't like our reporting ask for your money back. I dare ya. | |
| | |
| --- | --- |
| Kitty tossed some glitter or something in the air, making an interesting effect for the next few shots. | |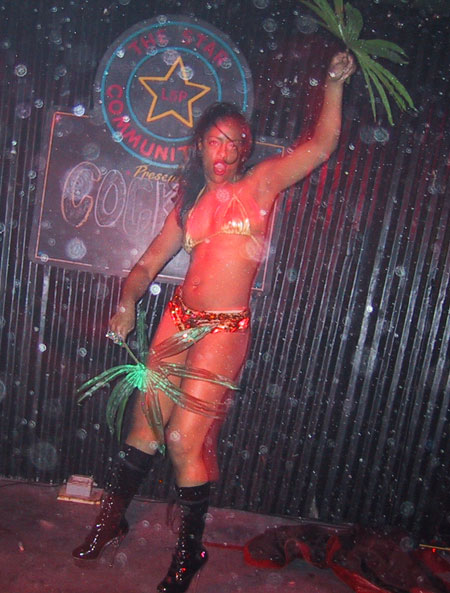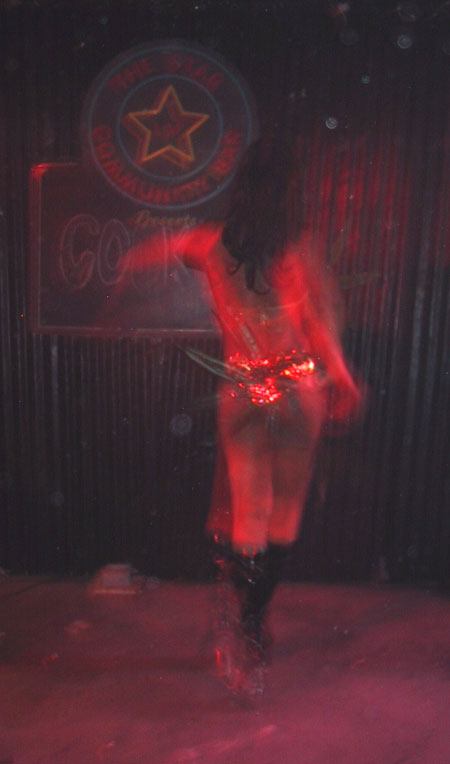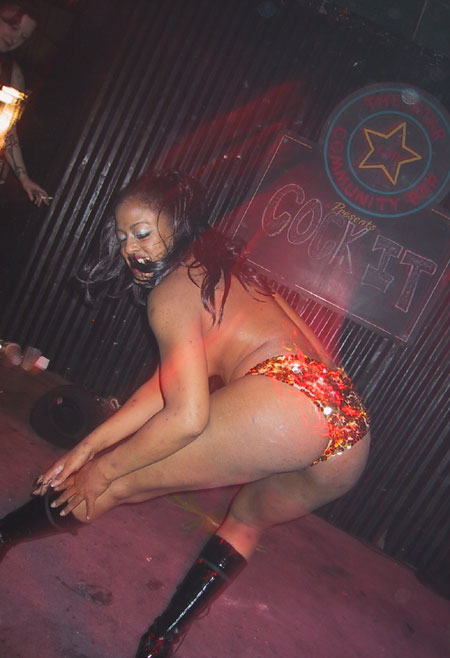 | | |
| --- | --- |
| Fortunately for us, we crowded right up front. Unfortunately for everyone else in the bar, the Star Bar stage is about a foot too low to really see a show like this from anywhere else in the room. I let our shorter members and neighbors stand in front of me. Lucky La Rouge had a little stage for her tap routine, adding enough height for people in the back to see some of her routine, but several people toward the back had given up by then and left. Their loss. | |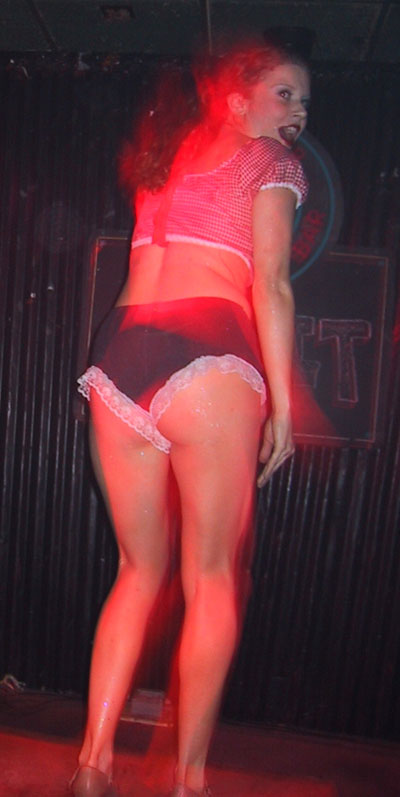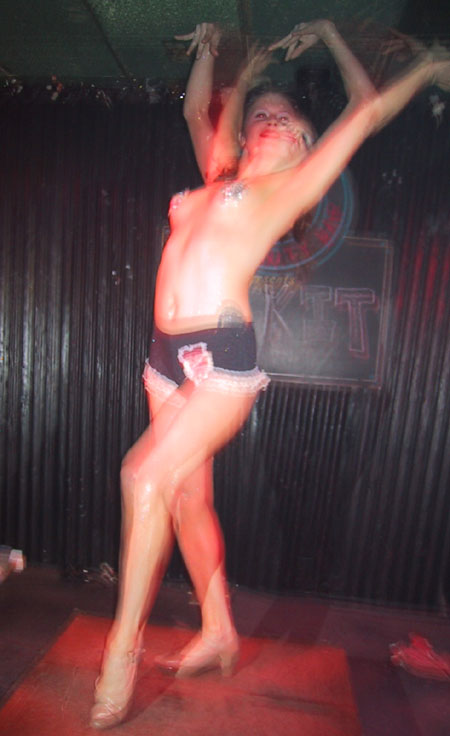 For more on The Doll Squad check out their web site at www.dollsquad.com

---