Degenerate Press
Welcome to Degenerate Press' feature article. If this isn't enough you can always subscribe to Electric Degeneration, our semi-weekly and semi-weakly ezine, or surf the Electric Degeneration archive.
---
Dragon*Con, Drive Invasion, Blues Barbecue
Labor Day weekend 2004
I got up, hungover and hazy, with barely enough time to load the car and head to Starlight Drive In for the annual Drive Invasion. The Thunderbird didn't give us a hard time getting there, for once. We gave it a bath en route and arrived just before they opened the gates. The flea market was in full swing, but SW needed to be down on the Invasion lot helping set up so we didn't peruse the market.
Classic cars were already lined up at the gate, waiting to get in. Soon the lot was full of beautiful machines.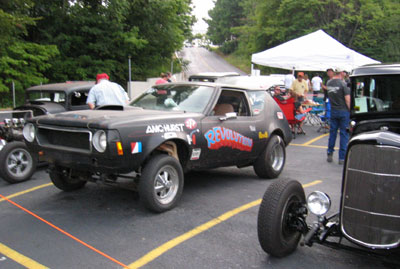 One of my faves, a Gremlin tricked out for drag racing.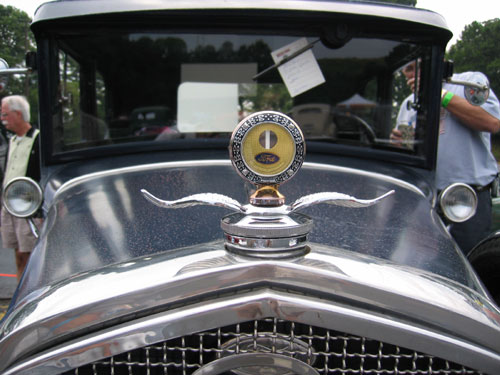 There were classics of all ages, from the thirties...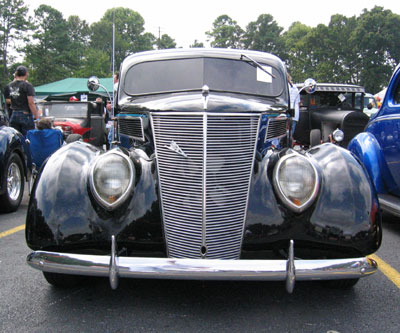 forties...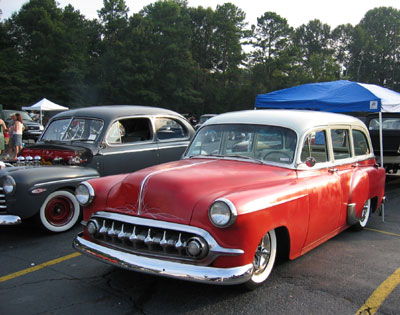 and of course, tons of fifties machines.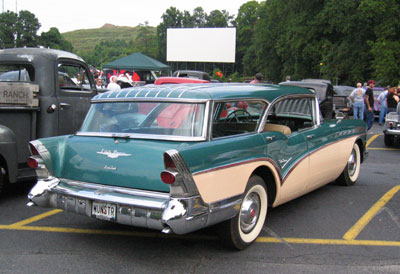 Speaking of old wagons, this is another of my personal faves.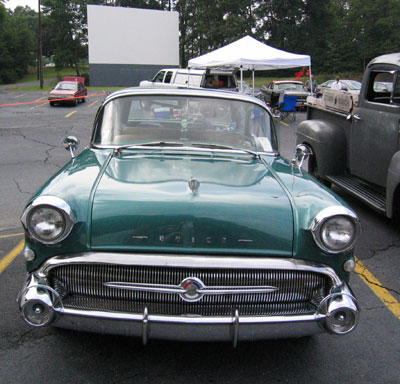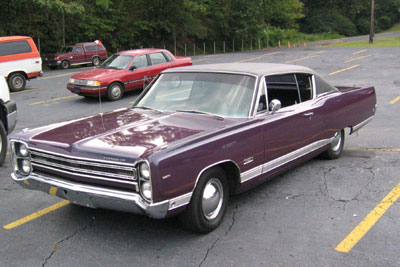 A fabulous Plymouth VIP.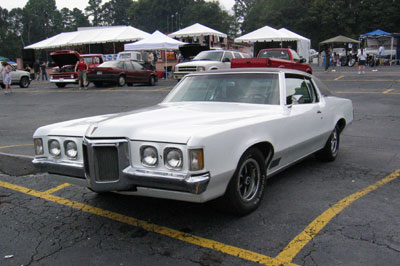 A kick ass Pontiac.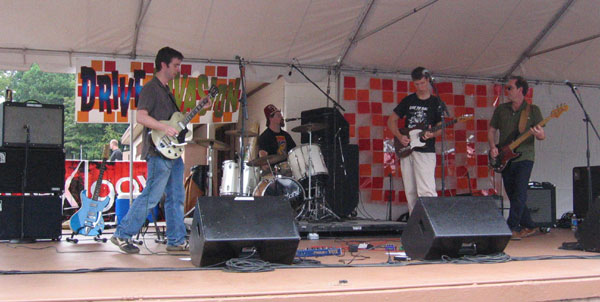 The Intoxicators took the stage first, whipping up surf instrumentals. Good stuff, but the cars kept distracting me from the stage show.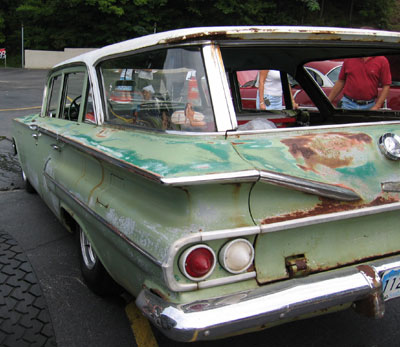 Not only were there cars of all ages, but almost all conditions. From fading glory...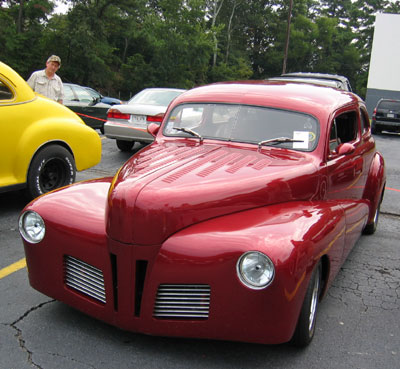 to mirror-polished hot rods...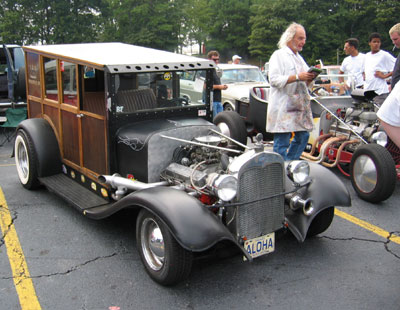 to restored old hot rods...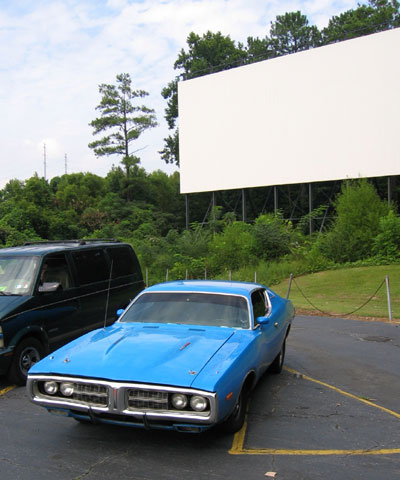 to daily driven Mopar muscle.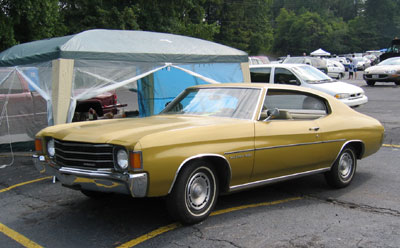 When I was in high school this was the car that got you laid.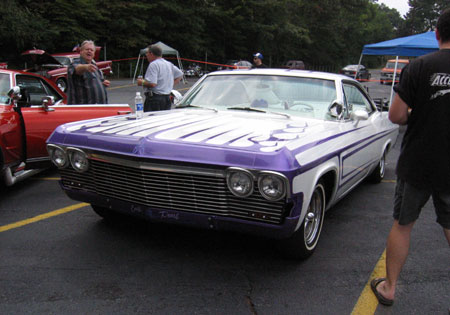 A crowd favorite was this customized Chevy.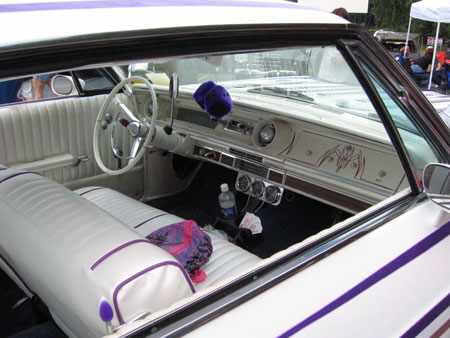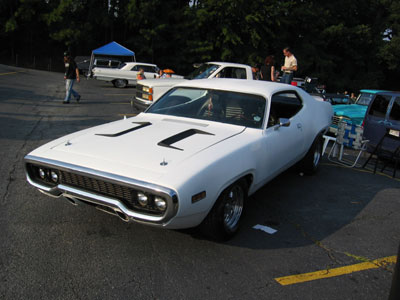 Drool.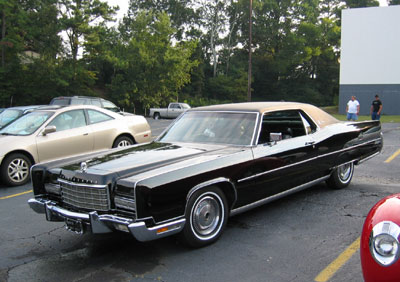 And more drool.
This Lincoln did an impressive burnout,
matching the smoke of the souped-up hot rods. Incredible.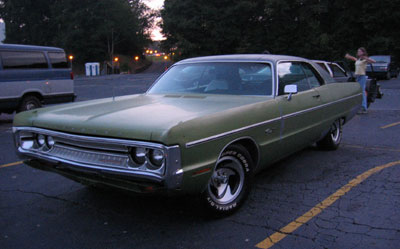 Speaking of big boats, this Plymouth Fury was another personal fave.
It reminds me of my old Chrysler Newport.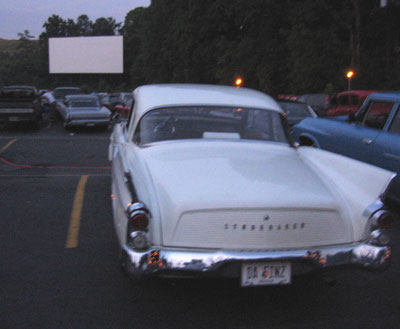 Perhaps the car I'd like to have more than any other on the lot -
a Studebaker Silver Hawk.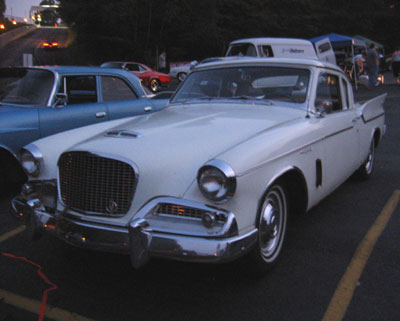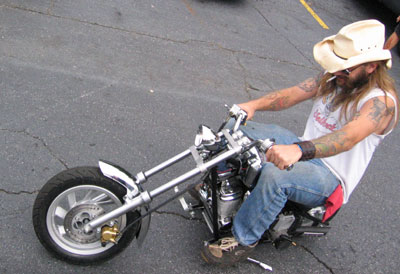 A popular toy for the weekend was miniature motorcycles of all kinds.
But they were just a precursor of the two-wheeled mayhem to come.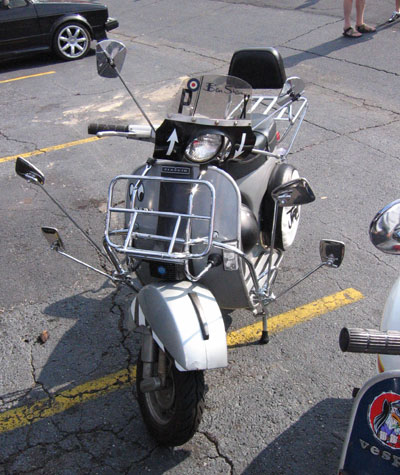 Speaking of, this Vespa was tricked out mod-style.
---