Degenerate Press
Welcome to Degenerate Press' feature article. If this isn't enough you can always subscribe to Electric Degeneration, our semi-weekly and semi-weakly ezine, or surf the Electric Degeneration archive.
---
Tease-O-Rama
Hollywood, California, October 9-12, 2003
& a side trip to San Diego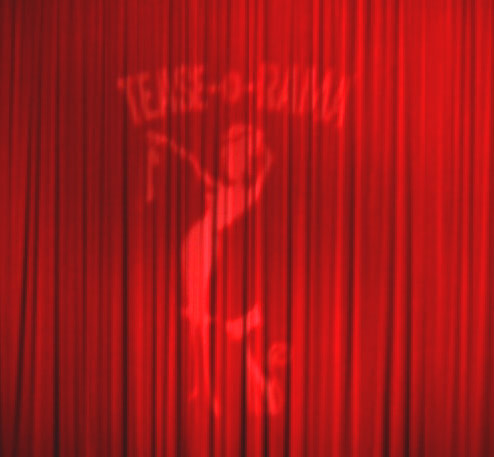 Introduction
There was a time when sex was taboo.
There was a time - before hard core porn was available at the click of a mouse or DVD remote - when you had to have some creative or artistic pretense, some (thin) veil between the audience and the skin.
But with the advent of VHS and .COM the veil was stripped and forgotten. You can see anything anytime - "barely legal interracial lesbian barnyard cam", or some variation thereof, shows up in my email several times daily. But after a while you've seen it all. After a while it's just not titillating any more. You want the excitement back. You want the thrill of the hunt instead of the pink flesh of the kill.
Burlesque is all about the chase.
In the last few years groups have been resurrecting this lost art in cities all over the U.S. and abroad, performing in bars and theaters or even street corners, slowly gaining a following. A&E aired a special "It's Burlesque!" showcasing acts from the past, as well as a biography on Gypsy Rose Lee. Nicole Kidman starred in Moulin Rouge, a fantasy film about a burlesque house. Videos of the soundtrack were all over MTV, with Christina Aguilera, Pink, Mya and Lil' Kim all shaking their stuff in post-modern burlesque costumes.
But the groups bringing back this art form don't seem to be interested in "selling out" - doing the art for the sake of the money. In fact, many of these troupes lose money on their shows. They aren't in it for the money, they're in it for the love of the art. And it shows.
It's got costumes.
It's got dance.
It's got sex, comedy, music, drinking - burlesque has it all. Retro hipsters have an excuse to dress up, pin-up fetishists get to see real live women, it's enough fun to bring along the girlfriend, and risqué enough to titillate without getting the club shut down for being an unlicensed strip joint. And Tease-O-Rama brought it all, even showcasing performers from the early days of burlesque. As if that weren't enough, there were workshops on how to make your own pasties, go-go aerobics, or how to do a bump and grind.
Step on through the door, it's time for the tease!
Table of Contents:
Introduction
---