Degenerate Press
Welcome to Degenerate Press' feature article. If this isn't enough you can always subscribe to Electric Degeneration, our semi-weekly and semi-weakly ezine, or surf the Electric Degeneration archive.
---
Tease-O-Rama
Hollywood, California, October 9-12, 2003
& a side trip to San Diego
Table of Contents:
Yet more from Day 2
Yet more Tease-O-Rama, Day 2
The highlight of Saturday was probably Dita Von Teese. I thought I'd seen her too many times to really enjoy it, but by the end of her act I was leaning forward in my chair just like everyone else. She started off with a typical strip, though with a lavish stage set and two assistant dressers (or undressers, I suppose.)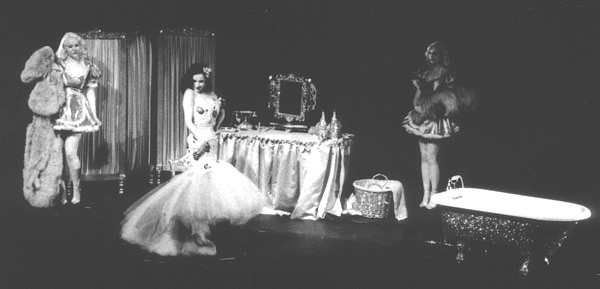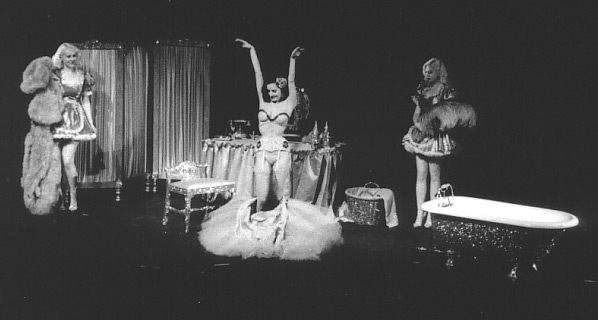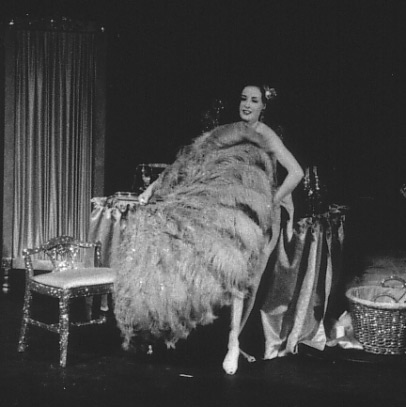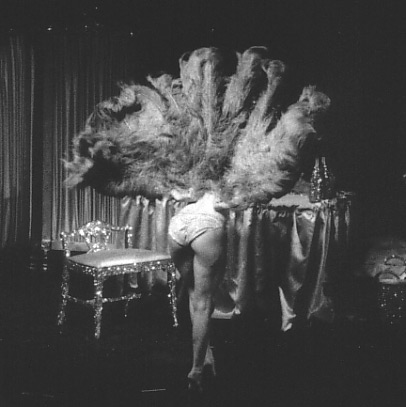 Then she sat on a vanity to prepare for a bath, only to have her hair catch on fire. Fortunately her dressers noticed and put it out with a couple quick pats to the back of her head. Dita shrugged it off, blew out the candles and continued the show as if nothing had happened – gotta give her credit for the "show must go on" ballsy attitude!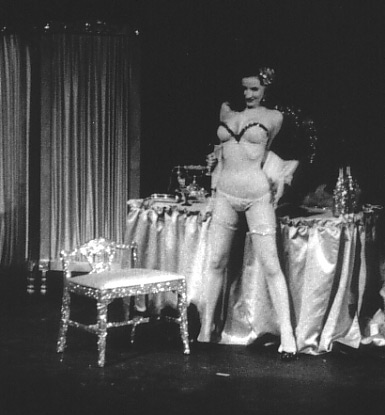 Not just a bubble bath, but a bath with bubbly!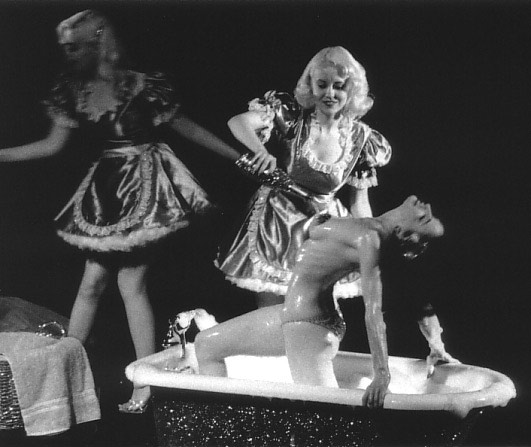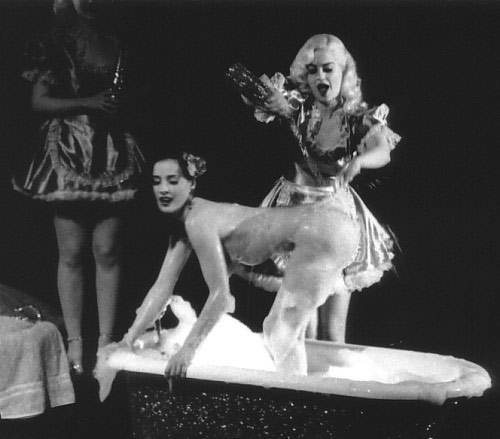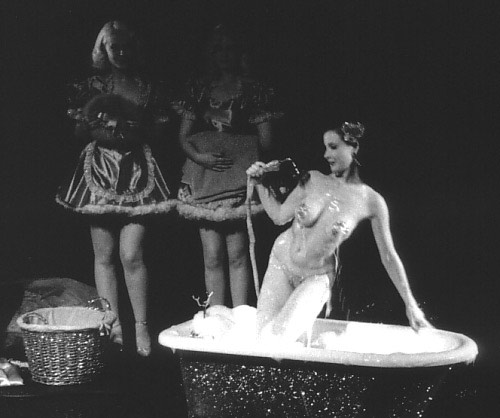 But it was her practically masturbating in a bubble bath with a shower head that made my pants feel too tight. Super sexy.
The Wau Wau Sisters returned to perform an encore of their Sister Christian act that had gotten so much praise at Tease-O-Rama 2002. It astounded those in the crowd who hadn't seen it before and still got giggles out of those of us that had.
Bars in LA shut down at 2 AM, so the after party was rumored to be at the Gershwin Hotel, the official event hotel, just up the street. But we were too pooped to party on and called it a night.

Other Tease-O-Rama reviews and photos:
Sunday we packed the car and headed up the hill to get a look at the houses packed into little canyons just below the Hollywood sign, crammed together so tightly you can't even catch a glimpse of the view of the valley below. Then we headed to another Hollywood-style meeting, with actor Chris Berry and his producer friend, Blaine McManus, for breakfast at Swinger's, a trendy diner with slow service but decent food.
Next door is a ramshackle shed housing the fantastic second-hand store, Kowboyz, selling a ton of great retro shirts at a reasonable $10, or 3 for $25. They also have piles of cowboy boots and hats for very unreasonable prices.
We headed up to Sunset Strip for a morning-after bloody mary , then headed past the Whiskey A Go Go and through Beverly Hills on our way out of town.
Table of Contents:
Yet more from Day 2
---