Degenerate Press
Welcome to Degenerate Press' feature article. If this isn't enough you can always subscribe to Electric Degeneration, our semi-weekly and semi-weakly ezine, or surf the Electric Degeneration archive.
---
Tease-O-Rama
Hollywood, California, October 9-12, 2003
& a side trip to San Diego
Table of Contents:
Tease-O-Rama, Day 2
Tease-O-Rama, Day 2
Saturday we wandered further down Hollywood Boulevard to the more touristy area, including Grauman's Chinese Theater and the neighboring Kodak Theater where the Oscars are held.
We didn't stop at the coincidentally-named Shelly Cafe. Instead, in true Hollywood style, we got a call from an actor friend of ours, Chris Berry, for lunch at Bird, a trendy little restaurant and bar just off Hollywood on Franklin Street, across from the Celebrity Scientology Center. Chris brought a friend of his, Charlie Talbert, both aspiring actors who've got a few films under their belts.
Our ensuing conversation reminded of the joke in The Player where Tim Robbins says, "Can we talk about something other than Hollywood for a change? We're educated people." then there's a moment of silence before the table full of Hollywood types starts laughing. There's just no avoiding the topic when you're surrounded by it, sitting at the table with two actors and two movie buffs, and Claire Danes stops at the table next to you, no bra and nipples jutting, to pick up a couple of friends and head off down the sidewalk. Hell, the HOLLYWOOD sign looms practically overhead the entire time and movies already take up half my conversations just about anywhere anytime.
Chris and Charlie headed off to see a film while we returned to the hotel to prepare for another night of live action burlesque beauty.
| | |
| --- | --- |
| The lovely Satanica Szandor did a cute striptease, then danced and pranced about on a bed of broken glass. | |
Needless to say, it elicited quite a few gasps and groans from the crowd.
And a split for the big finish!
| | |
| --- | --- |
| | Harvest Moon did a solo act with hula-hoops. She appeared in a half dozen other acts as well - super talented! |
| | And super flexible! |
| | |
| --- | --- |
| Manuella came out in garb from her homeland, Spain. | |
| Yow! | |
| At some point she lost a pasty, but kept things going by covering it with her hand, and a fan. Super sexy! | |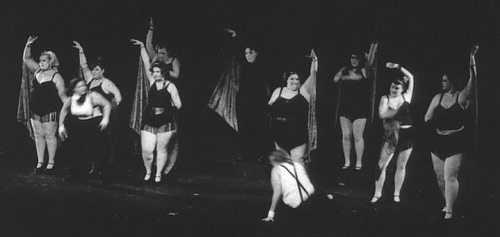 Fat Bottom Review, joined by a couple of breakdancers who's name escapes me.
If you like the plus-size ladies, this is the act for you!
One of the "Living Legends" performing at the show was Isis Starr. She did a fabulous skit with herself as a priestess of Isis who is taken over by the goddess when she dons the ceremonial robe and headdress.
| | |
| --- | --- |
| | Trixie Little appeared out of a bunch of bananas, pursued by her arch-nemesis the evil tap-dancing monkey. |
| | In the ensuing battle her banana was peeled, but she soon got the upper hand, literally. |
| | Trixie victorious! |
Harlem Shake, not actually from Harlem, but still plenty hot!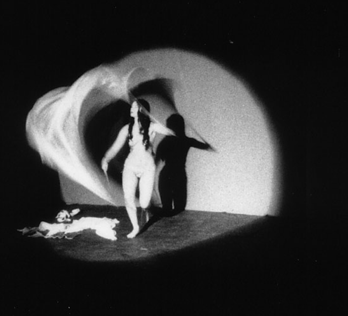 I think this is Lola the Vamp, all the way from Australia.
This isn't really in the proper sequence, but it gives you an idea.
Table of Contents:
Tease-O-Rama, Day 2
---