Degenerate Press
Welcome to Degenerate Press' feature article. If this isn't enough you can always subscribe to Electric Degeneration, our semi-weekly and semi-weakly ezine, or surf the Electric Degeneration archive.
---
Tour of the Southwest
Phoenix, Tucson, Grand Canyon, Hoover Dam, Las Vegas
October 2004
We hit the breakfast buffet at The Sahara, an incredible spread. Along with the expected breakfast foods, they had their lunch/dinner spread available as well - probably 10 different main course meats to chose from, pasta, pizza, salad bar, veggies, seafood, desert, the works.
We headed down the strip to The Imperial Palace, a casino with an Asian theme, probably mostly Japanese but with a mishmash of other Asian decor and references. We wandered through the casino in search of the car show they have somewhere on the grounds. We found free passes somewhere along the winding route and found the elevator to the fifth floor of the parking garage, which has been enclosed and turned into a showroom featuring some fantastic automobiles.
| | |
| --- | --- |
| They have a lot of rare antique cars, some modern sports cars, a few race cars, a few regular ol' Cadillacs from the 70's - a little bit of everything. I took a ton of pictures but I won't torture you with the lot. Here's my favorites, in no particular order and with no notes about what these beauties actually are. | |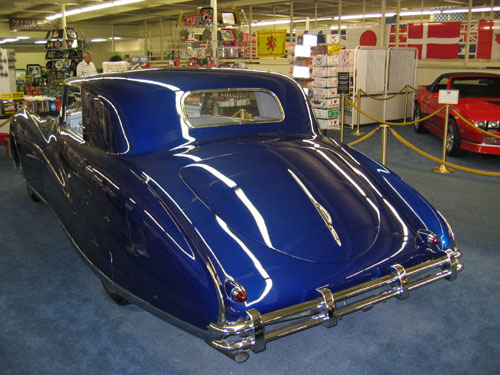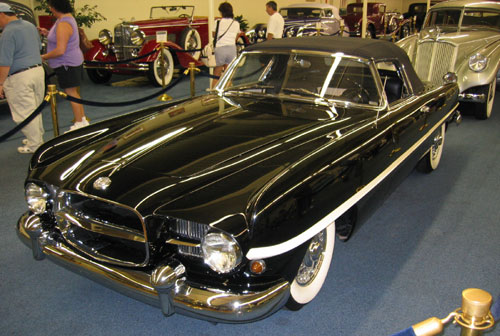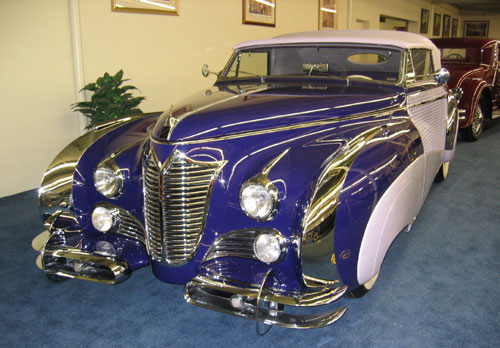 A couple of degenerates had to head back to LA, only to be replaced by degenerates from San Diego a couple of hours later. We picked up JN and RB at the airport and got dinner at the Sahara Buffet for the Prime Rib Special. In addition to the pretty damn tasty hunk of beef, they had maybe 10 different main course meats to chose from, and the usual pasta, pizza, salad bar, veggies, etc. It's reasonably priced and you can find coupons for a buck or two off around the hotel and casino. It's a fuckin' feast.
| | |
| --- | --- |
| Downstairs the casino has a little performance venue in which Elvis was performing. We saw Elvis everywhere in Vegas, performing at several venues, as a slot machine, even Elvis as a limo driver helping people unload their luggage from the trunk. | |
We headed to Circus Circus, one of the few places I had actually planned on visiting (rather than just stumbling into.) Inside the place is even more maze-like than most casinos, thanks to the aid of vertically striped wallpaper everywhere mixed with mirrored columns. Finding our way through the rows of slot machines was a nightmare and I understand why this place was selected for the most gonzo casino scenes in Fear and Loathing in Las Vegas. In reality, it's almost as nightmarish as the scenes from the movie.

Above the casino floor is a terrace where circus acts perform. Unfortunately, kids are allowed on that level so you have dozens of them scurrying underfoot while the parents split babysitting duties so one can run off for more adult fun on the casino level below. So in addition to the extreme noise and lights generated by the slots, you get circus noises and amusement park game noises and screaming kids. We couldn't take it and split.
We took JN and SB downtown to see the Fremont Experience. We ended up fleeing the Fremont crowd for cheaper tables at California Club, a block north of Fremont, where we did pretty well. The staff and many of the patrons at California Club are of Asian decent. I don't know why, maybe they advertise heavily in such countries, but it made it feel like you'd left the country for a gambling tour of Southeast Asia. It was fun and we had great service and entertaining dealers there, so we hung around there a lot longer than any other casino.
---