Degenerate Press
Welcome to Degenerate Press' feature article. If this isn't enough you can always subscribe to Electric Degeneration, our semi-weekly and semi-weakly ezine, or surf the Electric Degeneration archive.
---
Torchy Taboo presents The House of Heat
Echo Lounge
June 2004
| | |
| --- | --- |
| Fortunately, the other types of boobs that followed were more entertaining. The Pontani Sisters are more dance troupe than what you might think of when you hear "burlesque," but they substitute clever costumes for cleavage, tons of talent for tits, and stunning smiles for smut. Always worth seeing. | |
They kicked things off with a tribute to local fallen hero Chief Nokahoma.

OK, maybe the costumes were just a coincidence...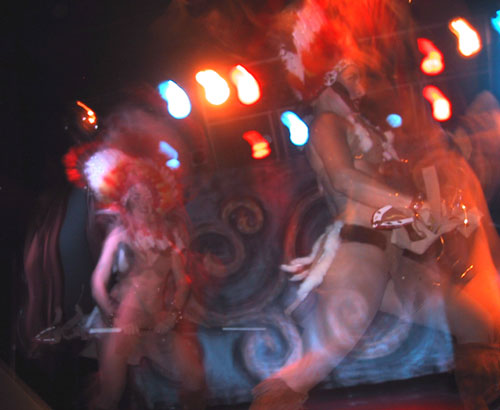 | | |
| --- | --- |
| | Next up, a fine lady in her dressing room, assisted by her maid, members of Atlanta's Big City Burlesque. |
| | |
| --- | --- |
| | The maid showed her a pair of shoes that have to be seen to be believed (we'll get to 'em), so the mistress of the house proceeded to change in a number targeted at any foot fetishists in the audience. |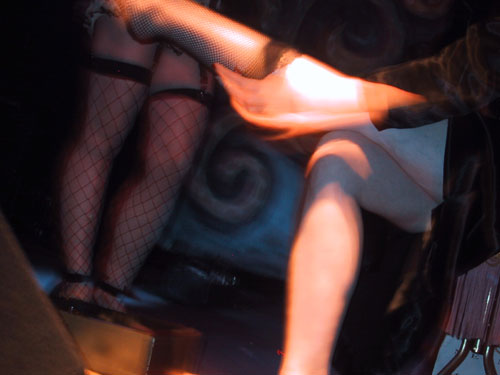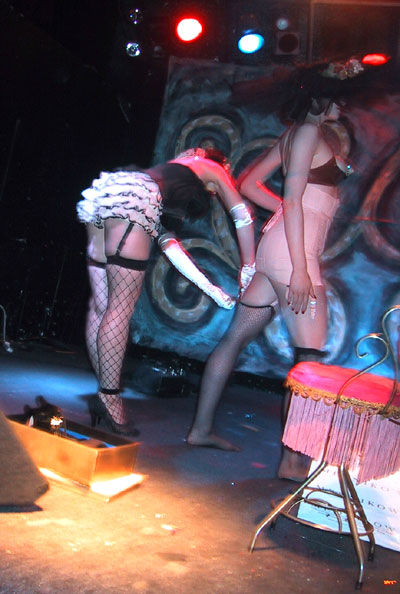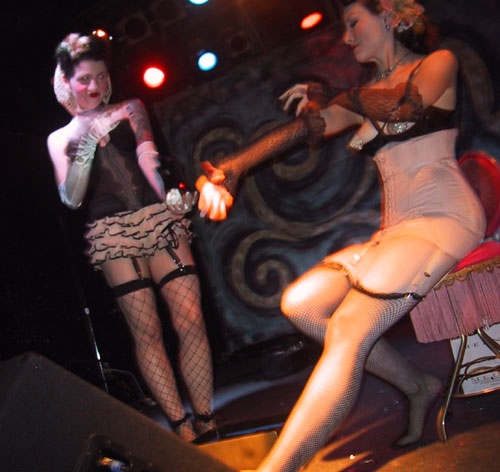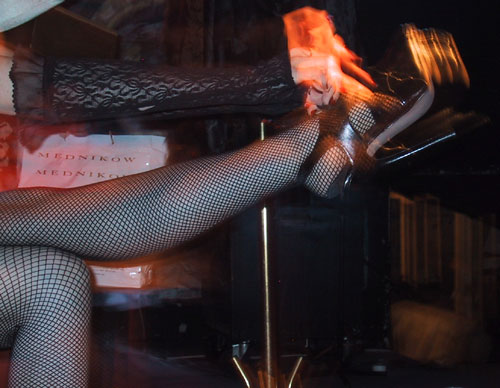 Yes, she actually walked on these for a few minutes.
Page 1
Luminescent Orchestrii
Page 2
Pontani Sisters
Big City Burlesque
Page 3
Torchy Taboo
Big City Burlesque
Page 4
Glampira
Page 5
More Pontantis
Big City Burlesque
Page 6
More Torchy
Big City Burlesque
---