Degenerate Press
Welcome to Degenerate Press' feature article. If this isn't enough you can always subscribe to Electric Degeneration, our semi-weekly and semi-weakly ezine, or surf the Electric Degeneration archive.
---
Torchy Taboo presents The House of Heat
Echo Lounge
June 2004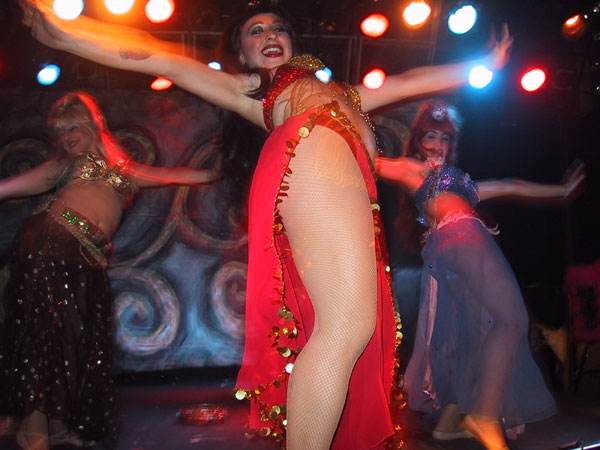 The Pontani Sisters returned with a little I Dream of Jeannie style harem number.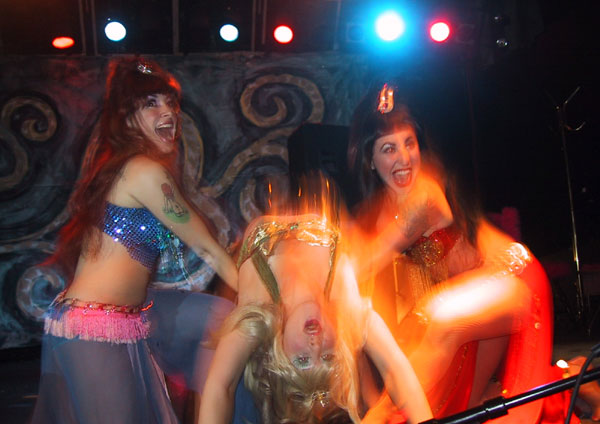 | | |
| --- | --- |
| I was actually to close to the action to get good shots of this particular number. But the backlighting at Echo fools most automatic camera settings and I was too lazy and distracted and having too much fun to mess around with manual settings. Heck, you want better pictures you take 'em. | |
This lovely girl sang Fever, a tune that's been used in thousands of burlesque and strip acts, but she can really do the tune justice with her sultry delivery. Unfortunately, I didn't write down her name (or anyone else's) so details like that got washed away in a storm of hormones and rum.

Hey, you want details you go to the show and get 'em!
Page 1
Luminescent Orchestrii
Page 2
Pontani Sisters
Big City Burlesque
Page 3
Torchy Taboo
Big City Burlesque
Page 4
Glampira
Page 5
More Pontantis
Big City Burlesque
Page 6
More Torchy
Big City Burlesque
---