Degenerate Press
Welcome to Degenerate Press' feature article. If this isn't enough you can always subscribe to Electric Degeneration, our semi-weekly and semi-weakly ezine, or surf the Electric Degeneration archive.
---
Torchy Taboo presents The House of Heat
Echo Lounge
June 2004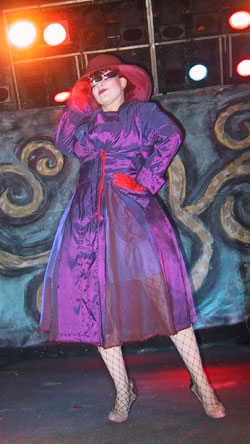 Torchy Taboo returned in purple.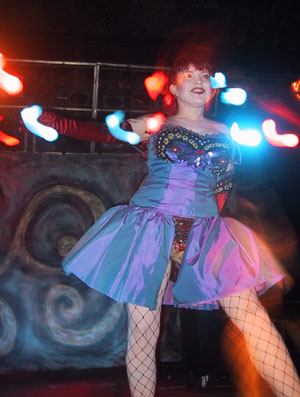 | | |
| --- | --- |
| I particularly like this shot. It's like some surrealist R. Crumb dream. | |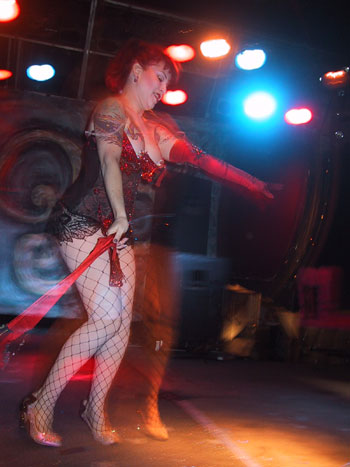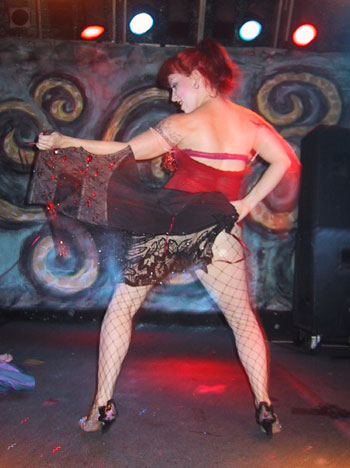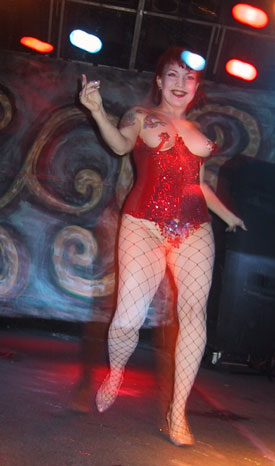 | | |
| --- | --- |
| | Next up, one of the lovely ladies from Big City Burlesque doing a traditional fan dance in the style of a strutting, sneering peacock. |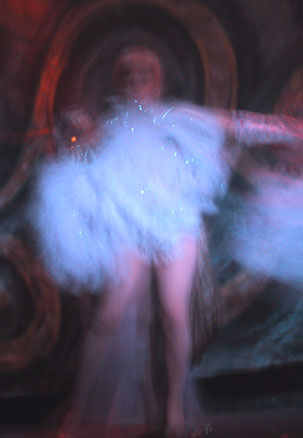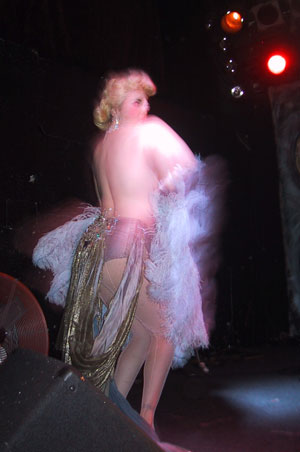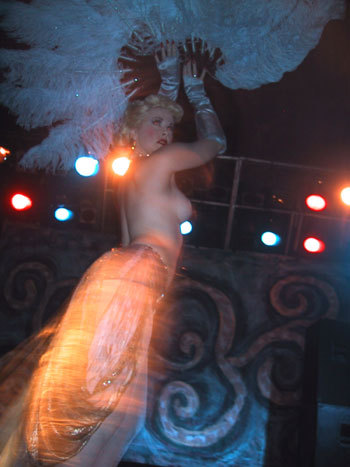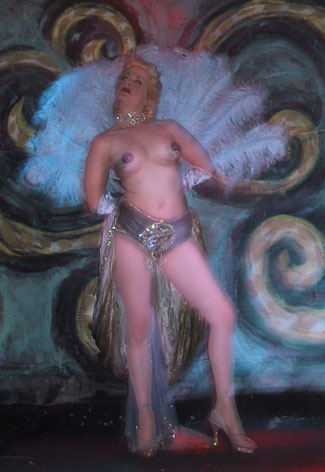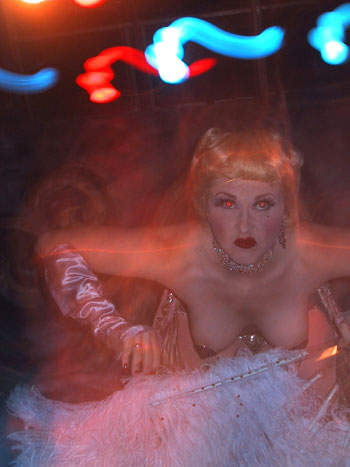 The girls all came out for a curtain-less curtain call and Luminescent Orchestrii reappeared, doing even more energetic stuff, encouraging people to dance. But the place emptied out, leaving only a few people twirling around a near-empty floor. I think the weather kept some of the crowds away and I have to wonder at what point the market is saturated with burlesque, making each show less special and therefore less crowded (Suicide Girls had come through town only days before, and Dames A'flame had performed the week before as well.) But so far I have yet to catch a burlesque show in Atlanta that wasn't worth the cover. So get out there and support your local scene, goddammit!
Page 1
Luminescent Orchestrii
Page 2
Pontani Sisters
Big City Burlesque
Page 3
Torchy Taboo
Big City Burlesque
Page 4
Glampira
Page 5
More Pontantis
Big City Burlesque
Page 6
More Torchy
Big City Burlesque
---